Things To Do Near Anchorage - Four Activities to Consider
Would you like to contact to check availability or learn more?
Fill out the info below and someone from will get back to you.
Email Sent
Alaska vacations are amazing. The state is huge and offers many activities from the rugged and real to the uptown and classy. There is something about Alaska that is exciting, beautiful, rugged, and full of charm. Alaska attracts people for many reasons. Many come to fish in the world-class fisheries, such as the Kenai Peninsula or the waters off of Homer. Others come to experience a cruise through the Inside Passage. Still others come to experience the outdoors away from civiliation on back slopes of mountains where few people ever ski or to hike the glens and trails during some of the most pristine wildflower country a naturalist could ever encounter. Still, others come to just take in the awe inspiring beauty of Denali National Park.
Nestled between the Chugach Mountains and the shores of the Cook Inlet, Anchorage boasts a wealth of stunning natural beauty & offers a breathtaking range of outdoor attractions for nature enthusiasts and adventure seekers. Whether you're looking to rent an apartment in Anchorage or are searching for a home in the area, Redfin reached out to us to share our favorite beautiful places in Anchorage. Be sure to check out 11 Beautiful Places in Anchorage: A Look at the City's Most Stunning Destinations.
That will give you a great overview of things to do in & around Anchorage itself...while this blog focuses on just four of the many activities that people can enjoy either as an entire vacation or as a single day trip from Anchorage.
Glacier Tours
Alaska is home to around 100,000 glaciers according to the National Park Service. Of those, only 616 have names and most you can explore either on your own or with a guide. Some are accessible by plane or helocopter while otheres you need a boat to reach. There are a few that are accessible by car and that you can explore on your own. A great place to do that is Exit Glacier outside of Seward. You can walk in the footsteps of the glacier, over the rocks and dips where it has receeded. One your own you can get pretty close, but you need a guide to access the top of the glacier and speical shoes to hike it. If you are in the Anchorage area, you can book a tour to explore the glaciers in the nearby areas, including Prince William Sound, Portage Glacier, or even take a glacier cruise. Some tours offer kayaking along the frontage of glaciers while others afford you the opportunity to hike on the glacier with a guide. There are many opportunities for day trips so if you are here on business and have only a few days you can experience a glacier and still have time to fish. Many glacier tours offer access to everyone and all fitness levels, just be sure to ask. Some of the best glaciers to hike include Matanuska Glacier about 100 miles from Anchorage. Exit Glacier is amazing it is just a few miles outside of Seward and really a cool place to explore the physical properties of glaciers from how they flow to the moraine - the pile of rocks they leave behind when they begin to retreat.
View Glacier Tours on TripAdvisor
Guided Day Hikes
There are many opportunities to explore the beautiful state of Alaska with a guide. Not only do they know the best details, but quality guides keep you safe so that you can enjoy the entire day and all its excitement. Portage Glacier is just six miles from Whittier and just off the road from Anchorage to the Kenai Peninsula. The Mendenhall Glacier is right outside of Juneau and really iconic. With over 100,000 glaciers or more, Alaska is a beautiful place to explore the icy world of glaciers. Fun Fact - A glacier is not a solid piece of ice. They are made from the snow fall that did not melt the year prior as the next year's snow covers it. They are in fact, layer upon layer of annual snowfall. As the layers stack up their weight compresses the layers beneath into sheets of ice. Around Anchorage you can hike locally or fly-out for a day hike in a helicopter and hike. These are popular and a chopper flies you and your guide out to a special location and then you get the day to explore and enjoy the natural beauty, wildlife, and rugged isolation that is so beautiful. If that's not your ticket, you can also stay with both feet on the sidewalk and enjoy a guided walkign tour of the breweries in Anchorage. You can opt from adventures that are geared for everyone, child-friendly, themed - such as wildlife viewing or wildflower viewing, etc. A guided day hike is a great way to explore the history and beauty of Alaska. Winner Creek Trail in Girdwood is a great spot to hike as is Flattop Mountain Trail in Anchorage. The Glen Alps is another great option located in Chugach State Park near Anchorage as well. There are many parks such as Kincaid Park where you can spend the day hiking the trails or take a guide and explore some of the biggest national parks or forests such as at Denali National Park or Glacier National Park.
For those interested in venturing out on their own All Trails has a great list of hiking trails near Anchorage
View Guided Hiking on TripAdvisor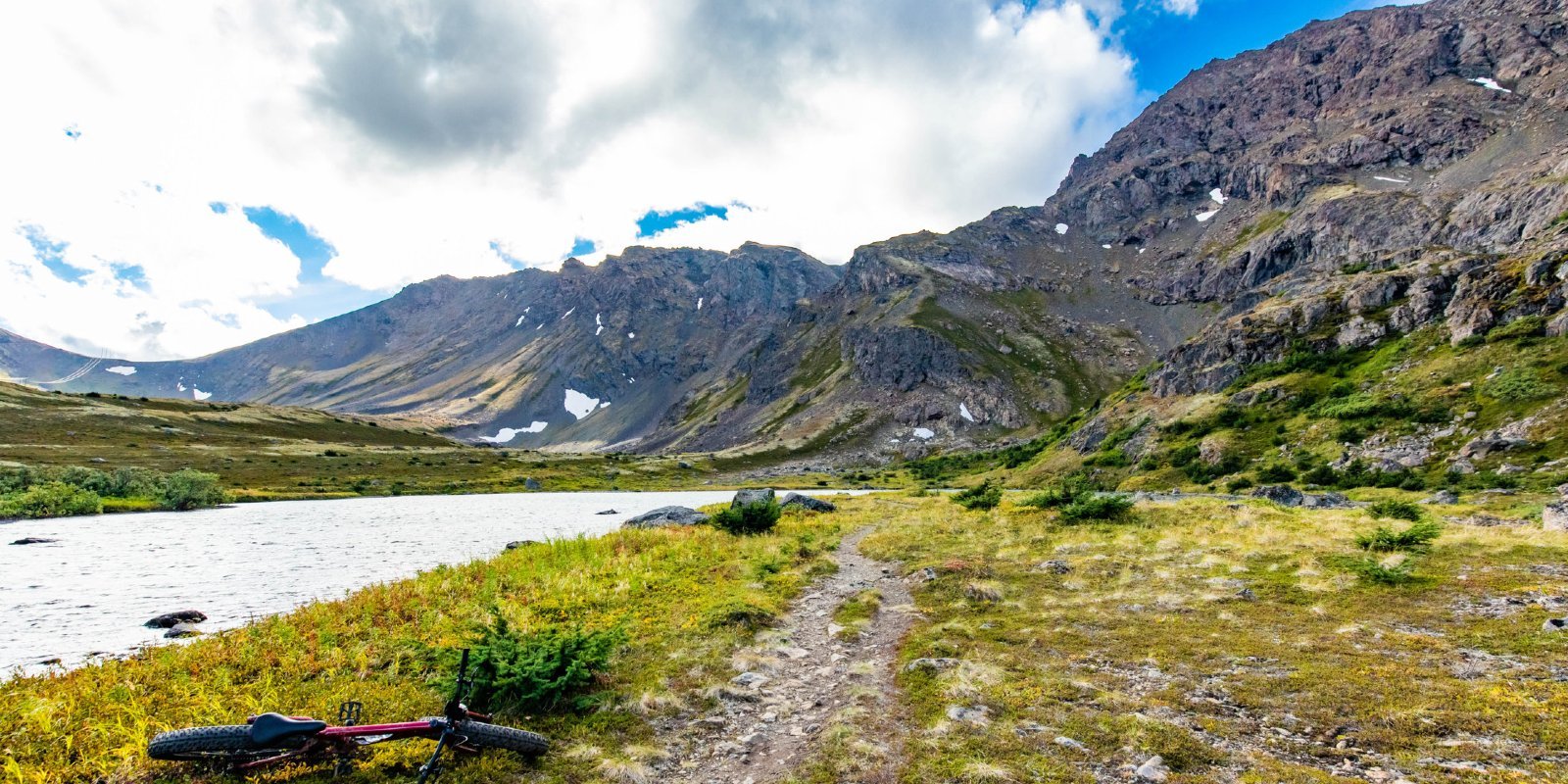 Flightseeing Tours
With the large size of Alaska, flightseeing is one of the best ways to explore the most area and take in the massive amounts of beauty that is Alaska. Flightseeing also helps to put Alaska into perspective that you cannot see from the ground. There is beauty here that is enormous - landscapes that even an old master painter would gape at for hours. Alaska is part of the Ring of Fire and there are many volcanoes visisble from any altitude, but flying over a snow and glacier capped caldera is a life changing experience. The Volcanoes exist all the way down to the tip of the Alaskan Archipeligo and deep into Alaska with grand mountains like Denali and the Alaska Range. You can also do all of this and still enjoy a fly-out day trip to fish in a remote river with a guide…if you are interested in this a great option is a heli-fishing trip you can get remote and see Alaska from the air along the way. Flightseeing enables you to view wildlife, natural vistas, and other beautiful aspects of this great state in a short amount of time. In a day you can see more by air than you can driving.
View Flightseeing Tours on TripAdvisor
Brewery Tours
Who doesn't love a day of brew. There are some amazing opportunities too. Around the Anchorage area there are many brewries and artisan brewies from which to enjoy a great beer. The Anchorage Brewing Company and Midnight Sun Brewing Company are two examples. You can also hook up with a tour guide from a legit guide company and explore all of the best watering holes in Anchorage. Outside of Anchorage you can find tours in the Juneau area and along the Inside Passage. The Skagway Brewing Company in Skagway is great and you can even find a brewery tour in Juneau. If you are near Homer a day of pub crawling along the Spit is also amazing and almost a rite of passage. Throughout Alaska you can find really unique brewery companies such as Icy Stright Brewing in Hoonah or the HooDoo Brewing in Fairbanks. Alaska has a lot to offer and many of these adventures are doable with kids. While you are enjoying a day of fishing, the family can explore the wild world around, or you can all enjoy the adventure with only a single day.
View Alaska Breweries on TripAdvisor

Popular Alaska Fishing Destinations
Recent Articles