Favorite Alaska Fishing Videos from 2022
Would you like to contact to check availability or learn more?
Fill out the info below and someone from will get back to you.
Email Sent
Another year in the books, and hopefully a good fishing one for you. It's a tradition of ours to look back at Alaska fishing videos from the past year and pick out some of our favorites…below is the best that we've seen from 2022.
If you were fortunate enough to get up to Alaska, then you made some solid memories and these videos might bring a few to the surface. If you are still planning your first Alaska fishing trip, or next, then these videos might help inspire you with things to do, types of trips to take, or fish to target
Here's hoping that 2023 is your best year of fishing to date…get that trophy, have a few laughs with friends, and find a new spot (maybe Alaska?) to land a few. Send any questions or videos our way!
Best Video of the Year: "I wish I was on this trip" video
We see a good amount of interest in both self-guided fishing trips, fly-in, and Alaska float trip options . This video checks all those boxes as some friends went to Lake Creek AK (60 Miles NW of Anchorage) and float, camp, and fish it. Looks like a lot of fun and is shot well
Be sure to check out their notes and the comments…some good info there.
Solid Point of View Fishing Video:
This guy, Pete, moved out to Anchorage, Alaska for a job and is enjoying all that it has to offer – which obviously includes fishing. Here he's fly fishing a river, targeting rainbow trout (not sure which river). The video has some solid point-of-view (POV) fishing and great shots of the water and mountains. He also gives some good information throughout. The POV definitely gives you the feel of being there trying to land a trout yourself.
Epic Alaska Fly Fishing Trip: Is any trip to Alaska not 'epic'?
Probably very few but this video matches the title for sure. A couple anglers get to King Salmon, Alaska for fly fishing. It's a good video because it's quick, they catch some solid trout, and a momma bear and cubs walk within 10-15 feet of them on a path. Crazy…and epic.
Fishing Techniques…of Bears:
one of the coolest aspects of a trip to Alaska is the potential to see bears (hopefully not as close as the video above). Watching brown bears fish Brooks Falls in Katmai National Park is often a 'must do' adventure trip while in Alaska . This video has some great film of bears 'fishing' in Alaska and goes through a quick summary of the most common techniques. Just a solid, fun, watch.
Halibut Charter Video:
Admittedly, the vertical shot of this video takes a little bit away from it but after seeing a number of halibut videos (tons of good halibut fishing up there) this one has the best combo of a fun Alaska experience and fish after fish being landed – they took home over 500 pounds of halibut filet. Fishing is in Seward Alaska (where a lot of the good halibut videos were from)
Best Alaska Wilderness Video:
Not too long of a video, and actually no fishing in this one, but part of the reason people visit Alaska is the wilderness and views you can't get in the lower 48. This video has a lot of great views and does have some cool underwater shots of Arctic Grayling too.
There you have it…float trips, halibut charters, Alaska wilderness, and more. If we can't be in Alaska, we can at least get inspired and excited by these videos.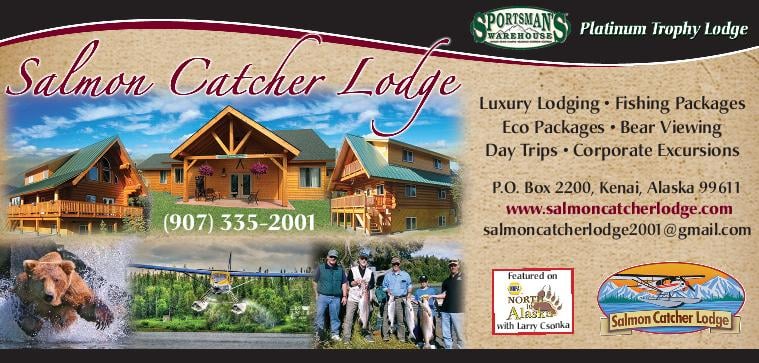 Popular Alaska Fishing Destinations
Recent Articles