Ask the Pro's: Should I Bring my Polaris?
Would you like to contact to check availability or learn more?
Fill out the info below and someone from will get back to you.
Email Sent
Pulling a travel trailer to Alaska for 2 plus months in late May 2018.

Is it worth bringing my 5O inch wide Polaris Razor to explore/fish to get away from crowds?

- Mike P

Mike,

There are plenty of places to use a side-by-side in Alaska. If you are interested in exploring the back country, not just for fishing, there are plenty of opportunities to use one. On the road system, however, many fisheries are only accessible on foot once you've parked, unless they have active trails which allow access to motorized vehicles. Some beaches and campgrounds will let you use your Polaris, but as you get closer to the river, Alaska Law prohibits crossing streams and rivers due to the spawning salmon habitat that gets ruined. Lots of trails tend to be narrow and muddy in the summer and it can be easier just to walk to fishing holes. You'll definitely want to pay close attention to where you can and can not use motorized vehicles.

I still think having one up here would be well worth it!

Hopefully this helps!

Dave Lisi - Owner/Guide for

Cooper Landing Fishing Guide, LLC

located in the small mountain town of Cooper Landing, Alaska where he is a year-round resident, guide, carpenter and trout bum. On any given day, you will most likely find Dave on the banks of the Kenai swinging for trout with his best friend and future wife, Jackie. Cooper Landing Fishing Guide, LLC was built in early 2017 with the goal of sharing the love and passion Dave and Jackie have for the Kenai Peninsula and the fish that live there.

Lot's of options to use the side by side for sure. You can get into some really cool grayling country that will put you all alone. For salmon fishing you won't need it, tough to get away from people during salmon season via the road system.

Have a question of your own?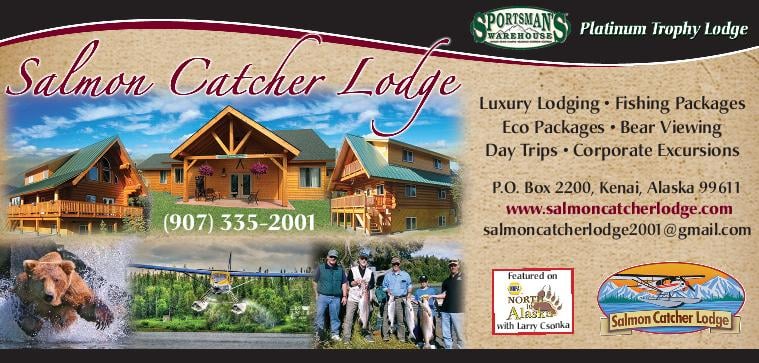 Popular Alaska Fishing Destinations
Recent Articles