Ask the Pro's: October Fishing in the Denali Area
Would you like to contact to check availability or learn more?
Fill out the info below and someone from will get back to you.
Email Sent
We are heading to Anchorage the first week in October and wanted to grab a day of fishing. We will be camping in Denali for two days and then down to Seward for the remainder of the week.

What are our options when it comes to fishing in the Denali area?

Megan

Hi Megan

Congrats on your upcoming trip to Alaska! The fishing in the Denali area consists of Arctic Grayling in the rivers and some stocked Rainbows in some of the lakes. There are no Rainbows in the rivers in the Denali area. Denali is an incredible place, in additional to fishing for grayling Denali offers lots of incredible activities & sights.

To find Trout in the rivers you need to fish slightly further south around the Willow & Talkeetna areas. There you will find great fishing for Trout, Arctic Grayling, and possibly some lingering Silvers. The fishing on these Alaska Parks Highway rivers is some of the finest road accessed rivers there are. Please feel free to contact my company FishHound Expeditions with any further questions or if you would like to hire a guide for a wade or float trip.

Enjoy - Adam

Adam Cuthriell - Part owner of

FishHound Expeditions

. His wife Kathryn Cuthriell and business partner Dave "Reps" Repta make up the rest of the company as well as their dogs Hatch, Rado, and Pike. They fish, live, and guide in Alaska year-round. When not guiding on the rivers they guide ice fishing on Alaska's numerous lakes. Originally from Colorado, he began guiding at the age of 19 while receiving a degree in Outdoor Recreation Leadership. Adam is also a current state of Alaska EMT.

Heading North to Denali, you will cross 5 good trout streams. Willow, Little Willow, Sheep, Goose and Montana Creek. Once october sets in, these streams North get pretty slow and face freeze up and snow. Once you go over Hurricane Gulch, you will be in Grayling country all the way to the park, but again, depending how fast winter is coming will determine if these rivers are going to be worth fishing.

Heading to Seward, you could take off on the Sterling Hwy and head in to fish the Cooper Landing area. This will be a short 5-8 mile detour. You can fish the Upper Kenai for trout and dollies and some Silver Salmon as well. This fishery can be pretty good in October, it's a bigger river but typically that time of the year the river will be lower and more fishable on foot.

Anything we can do to help out, please let us know.

Thanks - Mike

Have a question of your own?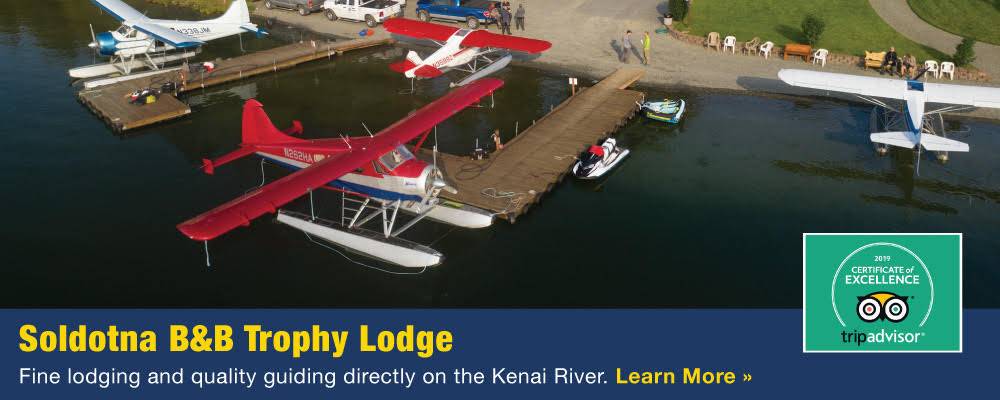 Popular Alaska Fishing Destinations
Recent Articles