Remote Fishing on the Karluk River - Kodiak Island, Alaska
Would you like to contact to check availability or learn more?
Fill out the info below and someone from will get back to you.
Email Sent
Kodiak Island has long been sought after by anglers; it has a wide a variety of fishing opportunities. Everything from freshwater to the salt. For being an Alaskan Island, it actually has a pretty good road system that can be fished easily with a vehicle. Kodiak City is where the major airport and is the jumping off point for the rest of the island. The city itself has a variety of attractions and opportunities in addition to fishing. Some such options would be wildlife viewing, boat tours, or air tours.
Fishing the Karluk River for Steelhead, Dolly Varden, Trout & Salmon
There are many rivers on Kodiak Island. Some are easily accessed by the road system, but most are more remote and only accessible by air. These rivers are where anglers can find incredible fishing and far less pressure than most other river systems. One of the best rivers on Kodiak is the Karluk River. The Karluk is a clear water river system that is fed by Karluk Lake. The river supports a wide variety of fish, everything from all 5 species of Pacific Salmon, Rainbow Trout, Dolly Varden, and my favorite…Kodiak Steelhead. Run timings vary from species to species. Kings start around mid-June through July. Pinks, Chums, and Sockeye shortly after that and then Silvers round up the end of the Salmon runs from August through the fall. Steelhead start the end of September through October. Run timings can change from season to season of course but the resident species such as Rainbows and Dolly's are present throughout the season. The Steelhead run is one of the largest in the state and it is not uncommon for anglers to land double digit steely days! Yes, I said double digit days! Most fish are in the upper 20 inch range to lower 30 inch range with larger fish being caught from time to time.
Things to Know Before Fishing the Karluk River
The river itself is a relatively shallow river with some deeper runs and holes. It is not a super larger river but is still best floated from a raft due to changing flows. Sometimes dragging the raft is necessary so having either strong crew or better a guided trip will make navigating the river much easier. It can be fished from the boat while drifting down. But it is better to use the boat going from location to location and then targeting specific runs from your own 2 feet. Both conventional tackle and fly tackle work here. Hardware such as spinners and spoons can work but drift rigs tend to work slightly better as there is a large number of salmon eggs in the water that the sportfish eat primarily. Whether on a fly rod or conventional tackle bead fishing is extremely effective. Swinging flies is also super fun and effective for the target species.
The Karluk can be floated as DIY trip but groups need to come very, very prepared! Kodiak brown bears are very common on the river and are very large and can be curious. Weather can also be very tough on Kodiak so super good, strong gear is mandatory. Tent camping on the river can be tough as the ground AKA tundra is very uneven and large gravel bars are few.
Guided Fishing on the Karluk River with Fishhound Expeditions
With the factors mentioned above a guided trip is the most user friendly option for the average angler. At FishHound Expeditions we've partnered with the Kodiak Brown Bear Center to offer you a remote & comfortable Kodiak Island fishing adventure. The Brown Bear Center has a lodge on an island all to itself. It is truly a backcountry marvel! An extremely comfortable lodge with incredible food, views of wildlife such as the Kodiak Brown Bear, Sitka Black tail Deer, and Mountain Goats. The lodge has private rooms and a Sauna. Trip size is also super limited to make for a better experience. Only 6 guests per trip launch. In addition to staying at the lodge on the lake with a variety of angling opportunities the Brown bear center has built 2 cabins on the Karluk river itself. These cabins are not as large or plush as the lodge itself but are way more comfortable than a tent. The cabins come equipped with rooms, heat, and bear fences to make for an extremely comfortable experience even if the weather is adverse. Having all these different options in one trip is incredible! Having a combination of experiences such as bush flights, high end lodge living, scenic remote float trips, and on river cabins in one trip is incredible all alone. But, when you add in double digit steelhead days, Salmon, Trout, and Dolly's all in a place only accessible by air guests will get a unique & amazing Kodiak adventure.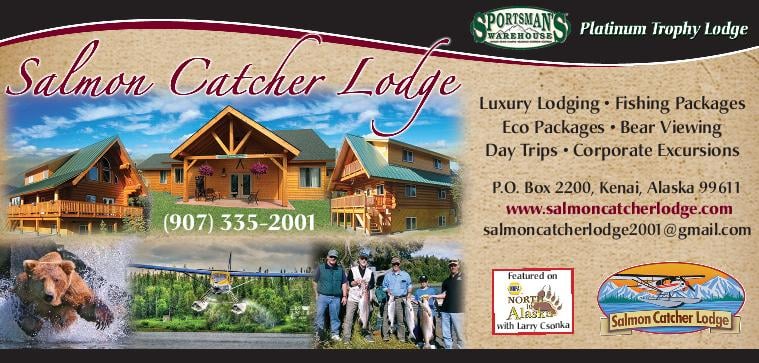 Popular Alaska Fishing Destinations
Recent Articles