Ask the Pro's: Kenai Peninsula Salmon Fishing in June
Would you like to contact to check availability or learn more?
Fill out the info below and someone from will get back to you.
Email Sent
Me and my family are planning to fish the Kenai area during around mid to late June. We will hire a guide once but most of time we will be fishing by ourselves on the bank. From my understanding, the Kenai river is very wide but is it good for the bank fisherman? If not, what other rivers are good for bank fishing for chinook and sockeye?

Thanks so much - Emil

Hey Emil! Thank you so much for reaching out! Right away, I would count out fishing for Chinook (King Salmon) from the bank unless you fully understand the regulations - Alaska Fish and Game has released their pre-season restrictions for King Salmon and they are heavily regulated this year due to a poor forecasted returns. First, they are very hard to catch from the bank, and second, it is illegal to remove wild fish from the water on both the Kenai River and Kasilof River; further the regulations around hatchery fish on the Kasilof River can be confusing (you don't want to get caught banking a wild king salmon or removing one from the water). On the Kenai, you can not use bait or multiple hooks and it is all catch and release for king salmon (you can not remove them from the water). On the Kasilof River, you can use bait, but that can change at any time; you can only use a single hook, no treble hooks. Other than that, targeting Sockeye Salmon is usually only done in June on the Upper Kenai River near the confluence of the Russian River and the Kenai River (starting June 11th). There is a very low chance of catching Sockeye Salmon anywhere else other than here on the Kenai River during June. Access and fishing can be quite easy on the upper Kenai; however, here too, you must know the regulations. No snagging, no bait, single hooks only with 3/8" gap hook or smaller only and it is also fly fishing only (although you do not need to use a fly rod). You can also target Sockeye Salmon on the Kasilof River, but that run usually occurs later in June and is rather difficult from the shore.

I hope this helps! Have an awesome time chasing Salmon in Alaska!
- Dave

Dave Lisi - Owner/Guide for

Cooper Landing Fishing Guide, LLC

located in the small mountain town of Cooper Landing, Alaska where he is a year-round resident, guide, carpenter and trout bum. On any given day, you will most likely find Dave on the banks of the Kenai swinging for trout with his best friend and future wife, Jackie. Cooper Landing Fishing Guide, LLC was built in early 2017 with the goal of sharing the love and passion Dave and Jackie have for the Kenai Peninsula and the fish that live there.

Emil,

Congrats on your upcoming fishing trip to Alaska! The Kenai is a big river but does have a lot of good bank access. As with all fishing in Alaska make sure you check the regs on where you are wishing to fish as well as Emergency Orders related to where you are going as things can change quickly. The Kenai, Kasilof, and Russian rivers have good road accessed bank fishing for reds and kings. Other rivers that are smaller and a bit further south on the Kenai Peninsula are the Anchor, Deep Creek, and the Ninilchik River are worth checking out for fishing from the shore as well. These are great bank accessed fisheries. Good luck! Cheers - Adam

Adam Cuthriell - Part owner of

FishHound Expeditions

. His wife Kathryn Cuthriell and business partner Dave "Reps" Repta make up the rest of the company as well as their dogs Hatch, Rado, and Pike. They fish, live, and guide in Alaska year-round. When not guiding on the rivers they guide ice fishing on Alaska's numerous lakes. Originally from Colorado, he began guiding at the age of 19 while receiving a degree in Outdoor Recreation Leadership. Adam is also a current state of Alaska EMT.

Hi Emil,

The Kenai and Kasilof are bigger rivers but fishable from the bank and your two best options for Kings. The Russian and Upper Kenai will better options for the sockeyes. If they are open, Anchor River, Ninilchik River and Deep Creek would provide small water King Salmon fishing on the Kenai Peninsula. The bigger issue with those 3 rivers are whether they will be open or not.

Anything we can do to help, please let us know.

Thanks - Mike

Have a question of your own?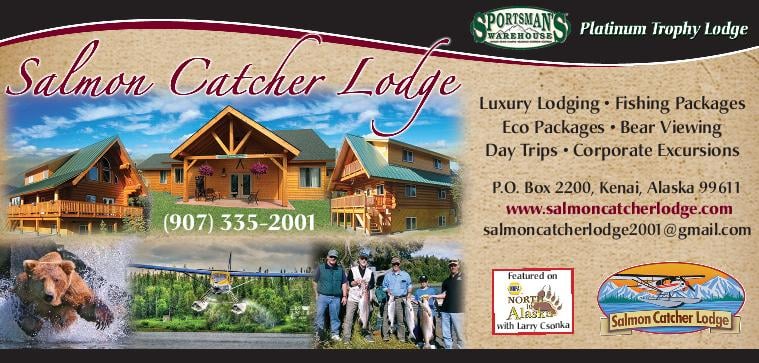 Popular Alaska Fishing Destinations
Recent Articles