Ask the Pro's: Fly Fishing Trip for King Salmon
Would you like to contact to check availability or learn more?
Fill out the info below and someone from will get back to you.
Email Sent
I'm trying to plan a fly fishing trip to Alaska to catch some trophy King Salmon on flies this summer. Also interested in Silvers and Rainbows but we would definitely would love to hook into some huge Kings on a fly. Do you have any suggestions for areas/rivers to focus on?

We were thinking of July but can move it to June or August if necessary to catch the peak King Salmon run.

Thanks!

- Gary, Oregon

Hello Gary: King Salmon(Chinook) surely are the most sought after of all the salmon species in Alaska. They appear in many of the waters that pour into salt water all around Alaska. It would take me a long time to give you all the choices, therefore, I'm going to give you what a lot of people think are three of the best options for King Salmon fishing. First is the Kenai River just a two and 1/2 hour drive south of Anchorage, where the world's record King was caught. That fish weighed 97 pounds, 4-ounces and it measured 58.5" x 37" three hours after it was landed. That fish was not caught on a fly, however. There are numerous lodges and guide services located in the small, river-side town of Soldotna.

The second location is the Nushagak River located near Dillingham in south-west Alaska where there are several lodges and guides ready to help you get fish. The Nushagak is a mighty river hosting coho as well as chinook salmon, not usually at the same time, though.

The third great river is the Alagnak River in Bristol Bay. Anglers Alibi lodge is right at the river outlet to the sea and gives you the opportunity to get at the fish just as they enter the river. There is some opportunity to wade at some places, but King fishing is usually done from a boat, so if it is wading you want you need to be sure to indicate that as you shop around.

Salmon runs are not always predictable, but mostly King Salmon are available in June and at least part of July in most rivers. Get in touch with the Alaska Department of Fish & Game to ask about the opening and closing times of the fisheries you are considering.

Cecilia "Pudge" Kleinkauf - The owner of

Women's Flyfishing®

, a Trout Unlimited Endorsed business, "Pudge" Kleinkauf, is Alaska's leading woman fly fishing instructor, fly tier and guide.

Gary,

Are you looking for do it your self type trip or a lodge trip? Really tough to find Kings and Silvers at the same time, as the two species have different run times. Kings are June through most of July (this is the time frame that they are open to fish for) Silvers are August/Sept time frame. Rainbows can be caught all summer, early summer (June) and Mid/late August on are the best Rainbow times, with fall being the best shot at bigger ones.

Have a question of your own?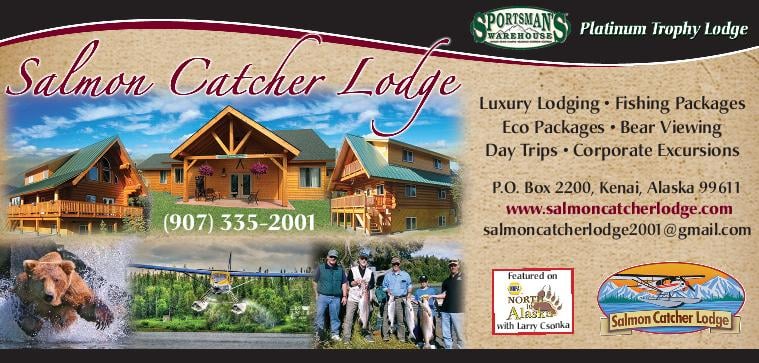 Popular Alaska Fishing Destinations
Recent Articles