Ask the Pro's: Relocating to Alaska's Kenai Peninsula
Would you like to contact to check availability or learn more?
Fill out the info below and someone from will get back to you.
Email Sent
We are finally ready to start our plans to move from Florida to Alaska. Most people we know have strongly recommended the Kenai area. We will be fully retired with a respectable monthly pension.

Where would you recommend we look to relocate to? Kenai? Homer? Soldotna? Don't limit us to these if you think there are other towns on the Kenai Peninsula we should consider!

Goals are to fish as much as possible for all that the Kenai Peninsula has to offer. We sold our Florida boat plan on getting one up there when we get settled.

Thank you in advance!

Matt & Kelley

Matt and Kelly,

A huge congrats on your upcoming move! Alaska is truly one of the coolest and fishiest places in the world! All of the Kenai Peninsula is great, Homer would be a little bit of a haul to get to the Kenai River. But, Homer is an awesome little town with great ocean fishing and is close to a smaller river named the Anchor River that also has good fishing. Personally I would recommend Soldotna or Sterling over Kenai but that is just 1 man's opinion. In Soldotna you are close to the Kenai and the amenities that the town has to offer. But it is very much a small town. If you were looking for a smaller "mountain town" or "Alaskan community" feeling Sterling, Cooper Landing, or even Moose pass would be options for you. Sterling is kind of in between the 2 options. With some amenities but not as much going on as Soldotna. Whichever option you choose though will provide you with an awesome Kenai Peninsula experience. Good luck and safe travels!

Cheers - Adam

Adam Cuthriell - Part owner of

FishHound Expeditions

. His wife Kathryn Cuthriell and business partner Dave "Reps" Repta make up the rest of the company as well as their dogs Hatch, Rado, and Pike. They fish, live, and guide in Alaska year-round. When not guiding on the rivers they guide ice fishing on Alaska's numerous lakes. Originally from Colorado, he began guiding at the age of 19 while receiving a degree in Outdoor Recreation Leadership. Adam is also a current state of Alaska EMT.

The Kenai Peninsula is a beautiful place to call home. On deciding where to live, I would look at what kind of recreating and amenities do you want or need. Sterling is going to be quiet and not have to look at your neighbor kind of place, the Middle Kenai River is only moments away (need to have a power boat) but you will have to drive 20 minutes in to Soldotna for groceries and most amenities. Soldotna & Kenai are side by side, Kenai is probably a little more on the quiet and spacious side, where as Soldotna is a little more suburban like in parts. Homer is fully self sufficient and a beautiful coastal town. In Homer you will have a quick easy access to the Anchor River, Ninilchik and Deep Creek. It's 75 miles from between Soldotna and Homer, so if you are wanting to fish the Kenai River you will have that drive.

The Kenai Peninsula is a very busy part of the state in the summer months, lot's of traffic with tourism and folks from Anchorage coming down to fish. In the winter time, all of it is very peaceful and quiet. There are tons of opportunities and places to recreate with atv's, snowmobiles, hunting and fishing,

Hope this helps - Mike

Have a question of your own?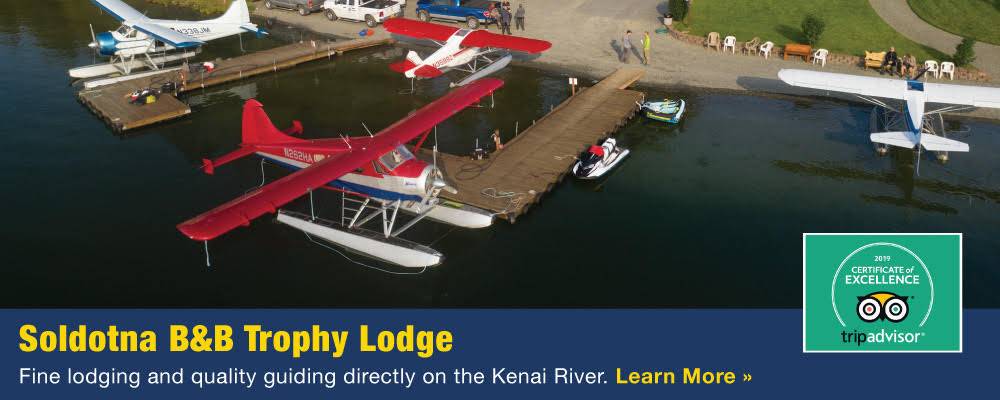 Popular Alaska Fishing Destinations
Recent Articles