Ask the Pro's: Self Guided Fishing Trip near Talkeetna
Would you like to contact to check availability or learn more?
Fill out the info below and someone from will get back to you.
Email Sent
I am looking to plan a trip next season (June-Sept) for about a week of mostly self guided fishing. We mostly plan walk and wade fishing in Alaska but also hire a guide for a couple days. Does the Talkeetna area make for a good base camp (cabin rental) for lots of good river access within an hour or two driving? We are open to heading East along the Matanuska instead if better opportunities are present. We also aren't real particular on species rainbow, dollys, salmon but would prefer to have a little bit of water to ourselves rather than combat fishing. How are the fishing conditions for trout outside of the busy salmon fishing month of July? If we aren't targeting king salmon, what fly rod wt will get the job done in most situations? Basically, if you had a week to fish anywhere within 4 hours of Anchorage, where and when would you go? Thanks in advance for any input.

Justin

Hi Justin,

Heading North of Anchorage along the Alaska Parks Highway up to Talkeetna would be a great choice for what you are looking at doing. If you base out of Talkeetna you will be in the heart of everything you are looking for. On your way to Talkeetna you will pass over 5 great trout streams, you then have a couple more trout streams and ton's of grayling streams as you continue North.

As for timing, mid-June through August would be the time frame I would look at. The valley streams have been closed for King Salmon fishing the last few years, and I don't fore see a change in that, so there won't be any salmon to fish for until probably July. July will provide some Pink Salmon and Chum Salmon. Silver Salmon, if they get a good return, would be late July through August. You should have no problem finding trout and grayling. Streams, Dries, nymphs and mouse patterns will all be on the menu.

Out of Talkeetna, you can take a drop off trip up to Clear creek, this will provide a fun remote experience with, typically, good fishing.

All of these streams are great walk-n-wade streams and with some hiking around, you can find plenty of solitude.

Hope this helps and if you need anything please let me know.

Thanks - Mike

Have a question of your own?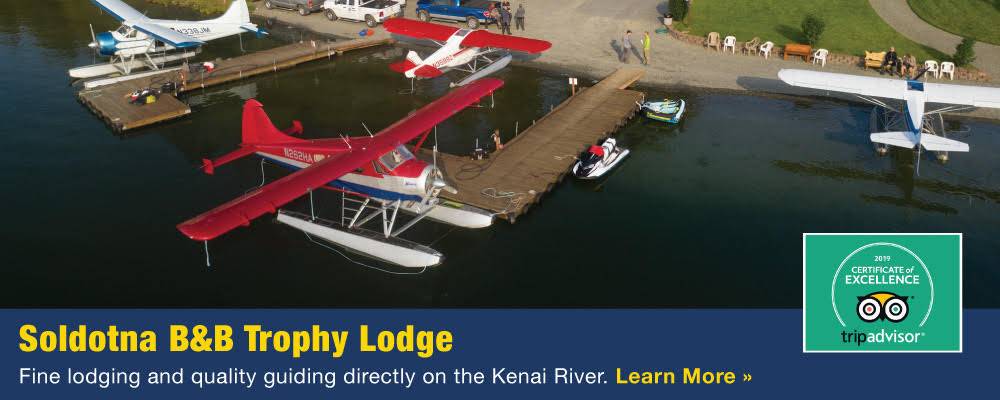 Popular Alaska Fishing Destinations
Recent Articles