Ask the Pro's: Silver Salmon & Rainbow Trout on the Kenai Peninsula
Would you like to contact to check availability or learn more?
Fill out the info below and someone from will get back to you.
Email Sent
I'm thinking about coming summer 2022. What time of year would be best for Silver Salmon & Rainbows on the Kenai Peninsula? Heard the fight the Silver Salmon give you can't be beat and the pictures of the rainbow trout i've seen up in Alaska look beautiful so they're both at the top of my list!

And any other species specific to Alaska that I should be thinking about?

Thanks!
Larry

Hi Larry,

I would say mid to late Sept would be the best time to fish for silvers and rainbows on the Kenai Peninsula. Silver Salmon will definitely give you some entertainment on a fly and so will the Rainbow Trout. Sept is when fall really starts to show itself, so you want to have both warm clothes and good raingear as well. It's a beautiful time of year to be in Alaska.

Anything I can do to help, please let me know.

Mike

Thanks - Mike

Hey Larry,

Congrats on trying to put together a trip for 2022. Alaska and fishing are synonymous, Silvers are an amazing fish to pursue and when they are running the bows' are super fat and actively eating on all the prior salmon spawn/eggs/flesh. Silvers and rainbows are found all across AK. starting the end of July through September. Mid August is a great window to shoot for incase the run is late. The road system fishing is awesome but if you have the time/means a heli-fly out fishing trip is unbelievable! A lot of people also will rent an RV so they can fish down south and up north and experience the variety AK. offer from the glacial systems down south to the crystal clear systems up north. Good luck on your adventure!

Cheers - Adam

Adam Cuthriell - Part owner of

FishHound Expeditions

. His wife Kathryn Cuthriell and business partner Dave "Reps" Repta make up the rest of the company as well as their dogs Hatch, Rado, and Pike. They fish, live, and guide in Alaska year-round. When not guiding on the rivers they guide ice fishing on Alaska's numerous lakes. Originally from Colorado, he began guiding at the age of 19 while receiving a degree in Outdoor Recreation Leadership. Adam is also a current state of Alaska EMT.

Have a question of your own?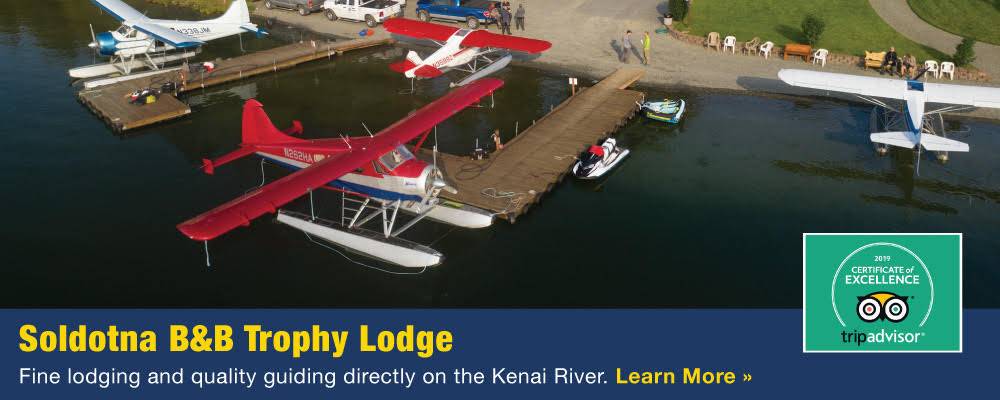 Popular Alaska Fishing Destinations
Recent Articles