Ask the Pro's: Swan Lake Fire - Impact on Fishing & Access?
Would you like to contact to check availability or learn more?
Fill out the info below and someone from will get back to you.
Email Sent
A close friend and I have booked a guided Kenai River trip in August this year to fish for rainbows. I have been watching the articles on the Swan Lake fire. I assume we would be launching from one of the Skilak Lake boat ramps to fish below.

Is the fire approaching to the point that they may close down the ramps (and campgrounds)?

We are from the lower 48 and are flying to Anchorage then to Kenai.

Regards - Bill

Hey Bill! Thank you so much for your question!

The Swan Lake Fire has definitely been in the back of our minds since it started. It is continuing to grow, although it is being fought by hundreds of firefighters currently. We had a solid 2 week window where the smoke was thick in the Cooper Landing and Sterling area due to the direction of the wind, etc... Lately, the wind has sent most smoke north towards Anchorage and for the most part, Sterling and Cooper Landing (and even further south towards Homer) have been smoke-free.

Though it is hard to tell which direction the wind will take the smoke, I wouldn't worry too much about fishing being all that affected by the fire.

Definitely as your trip gets closer, you'll want to check back in to see the most current conditions.

Thank you and good luck out there fishing!

Dave Lisi - Owner/Guide for

Cooper Landing Fishing Guide, LLC

located in the small mountain town of Cooper Landing, Alaska where he is a year-round resident, guide, carpenter and trout bum. On any given day, you will most likely find Dave on the banks of the Kenai swinging for trout with his best friend and future wife, Jackie. Cooper Landing Fishing Guide, LLC was built in early 2017 with the goal of sharing the love and passion Dave and Jackie have for the Kenai Peninsula and the fish that live there.

Hi Bill,

Everything will be ok. We finally have received cooler weather and some rain, they have been able to get a better containment on it.

Thanks,

Mike

Have a question of your own?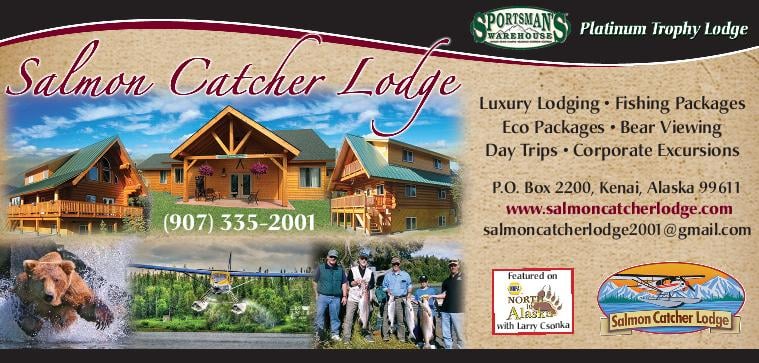 Popular Alaska Fishing Destinations
Recent Articles