World Class Fishing & Fun in Seward, Alaska
Would you like to contact to check availability or learn more?
Fill out the info below and someone from will get back to you.
Email Sent
Fishing out of Seward is one of the best decisions you can make when traveling with your family. Sorry not sorry! It's just the hard truth: if you want to fish, and you're bringing the rest of the clan, Seward is the answer.
The reason isn't just because there's phenomenal fishing (there is) but more so that there are so many other phenomenal experiences - there truly is something for everyone to enjoy. I would go so far as to say that Seward has more variety in it's adventure tourism offerings than any other city on the Kenai Peninsula. I focus on the fishing, because I'm a fisherman, though there are so many opportunities here for people of all ages and experience levels.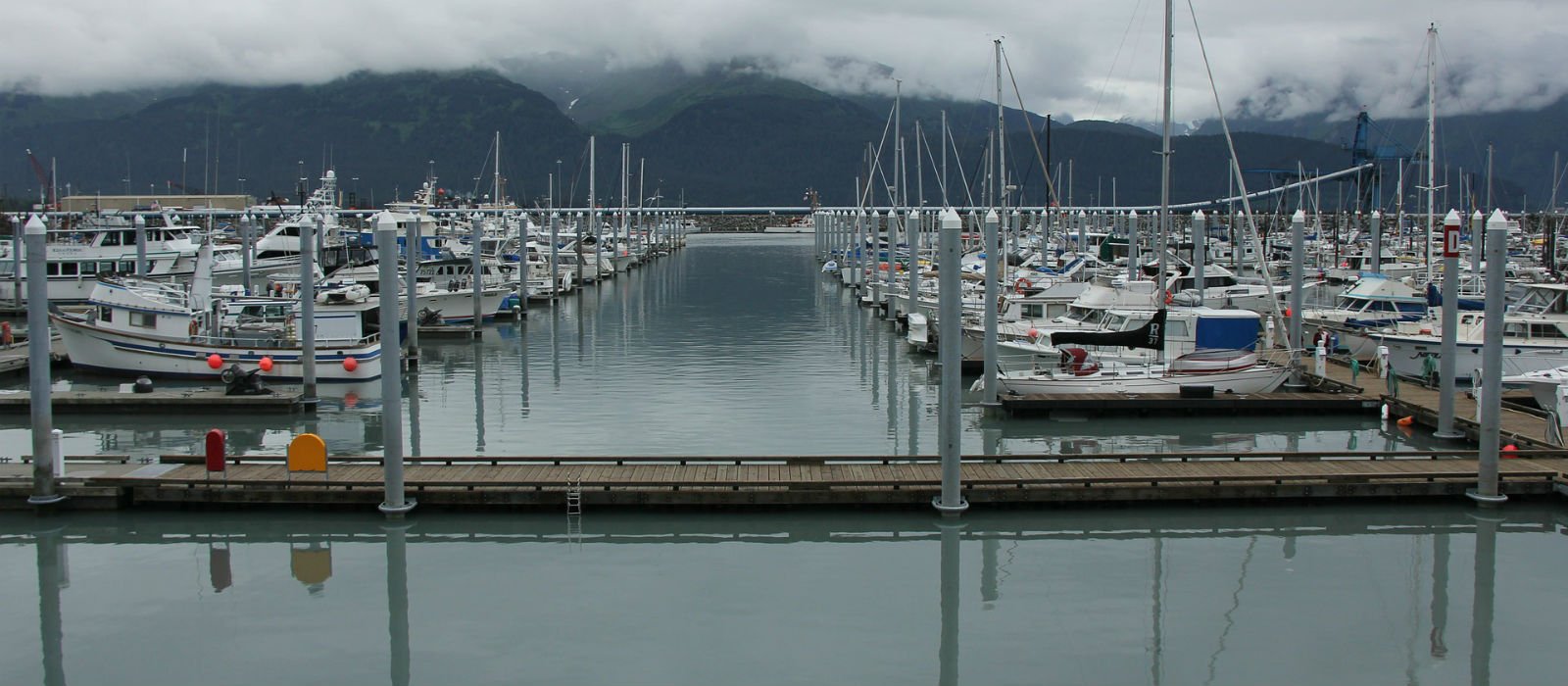 Why is fishing great in Seward?
Drop a line 1.5 to 2 hours from Seward in any direction and you're in world class Alaskan sport fishing grounds - with every species imaginable eyeing up your jig or bait. East of Seward sits Montague Island, the largest uninhabited island in the US (and the 26th largest island in general). A barrier island to Prince William Sound, the currents and structures along Montague are home to Halibut, King Salmon, Rock Fish, and even Salmon Shark, a majority in depths less than 100 feet. It's impossible to ignore the regions amazing production of Alaska's sport species. While many anglers in Seward fish Montague every single day, I've only ever fished Montague twice in my life, both times this last 2017 season.
I prefer to fish out West, though I found myself heading East this last summer I only went as far as Cape Puget. The boat ride can be hard on folks to go all that way, in weather it can take 3+ hours to reach the Montague grounds, and further the spiny dogfish can move in so thick that it can make it virtually impossible to fish. Those local captains that know me usually tease me when I get out there, well aware I'm out of my element. I generally prefer to fish out West, or as my crew calls it "The promised land".
Fishing out West is dear to me. Growing up working on my dad's charter boat, we would almost always go West. There's always a place to hide from the weather in the Chiswells, Granite, or the Fjords if the weather kicks up, it's not as much run time for the boat with plenty to stop and see if the clients need a break, and the submarine structures/sea mounts are mind blowing and full of fish. The best part...it's really, really, really beautiful. I do the same thing every day during the summer and I have for going on 24 years - I will never get tired of being out there. West is the direction you go to get to the calving tidewater glaciers in Aialik Bay and Northwestern Fjord, where you can do either a kayak day trip or an overnight kayak trip to paddle in the Kenai Fjords National Park, where we pull giant Halibut and Ling Cod and Red Snapper out of the water and often never see another boat all day.
I think it's harder to fish out West and enjoy the same success, it requires more local knowledge, and maybe that challenge is another reason I'm drawn to it. If I work just that little bit harder I can give my clients cake and watch them eat it too. The whole package of wildlife, scenery, and world class angling can be experienced, and on halibut closure days, we do just that. I'm glad for it, too, because with the fishing regulations changing the way that they have been, it's important that all of us in this industry start making our focus the Alaskan fishing experience. That we try to inform and be the best stewards for the environment and the fishery that we can be, before it's regulated out of feasibility, and while people can still enjoy it.
Seward is regarded as the gateway to the Kenai Fjords National Park. Kenai Fjords tour boats depart daily to take folks just like you to the front of the largest tidewater glaciers in the park system (Aialik and Holgate Glaciers respectively). Looking at a glacier might not seem so exciting until you're floating in front of a piece of ice that casually throws chunks the size of your entire neighborhood into the ocean before your very eyes. Harbor Seals resting on the bobbing bits pepper the scene, as do Black Bears, Cormorants and Black Oystercatchers.
The Chiswells, the barrier islands to Aialik Bay are home to massive seabird rookeries. Humpback, Fin, Orca, and Gray Whales (early season only) feed here, and are nearly guaranteed sightings. Large Stellar Sea Lion colonies reside on these islands as well, and you can hear their wallowing cries over the bleats of Marbled and Ancient Murrelets, Rhinoceros Auklets, Horned and Tufted Puffins and more.
Off the boats, the community is rich with phenomenal local restaurants, hiking trails, and aquariums. Not enough? Take a horseback ride through the near coastal grasslands, go dog sledding on or off the glaciers. Take a scenic Helicopter or Flight seeing tour, or zip line through the canopy of the coastal rain forest we call home.
While my own bias opinion is that some of the best of Alaska is found just outside of Seward by boat, there's so much for you and your family to do outside from fishing in the community. Being on the road system and accessible by bus or train on one of the most scenic highways in the United States doesn't hurt either. Seward is welcoming to the angler, the kayaker, the sightseer, the foodie, the historian, the back country explorer, and the day tripper alike, so fly into Anchorage and give us a try, you may never want to leave!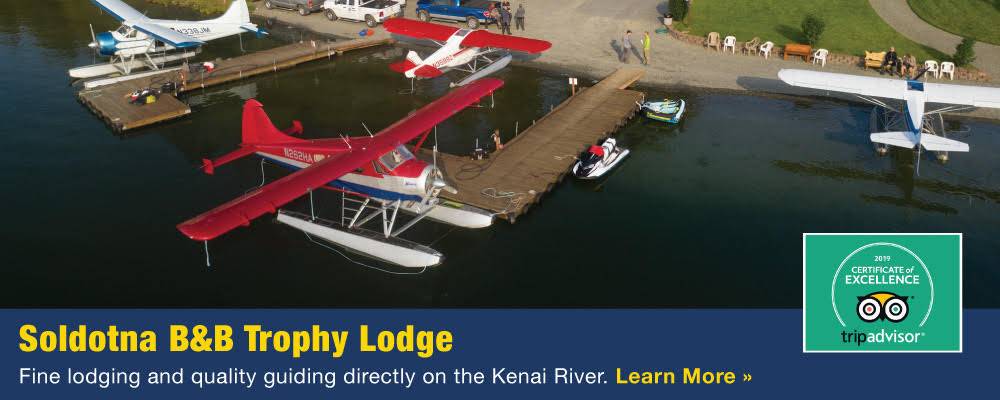 Popular Alaska Fishing Destinations
Recent Articles