Your Questions about Alaska, Answered by the Pro's
Would you like to contact to check availability or learn more?
Fill out the info below and someone from will get back to you.
Email Sent
You are likely at My Alaskan Fishing Trip because you have questions as you plan your Alaska fishing experience. The goal of the site is to connect anglers like you with information to make your trip successful, so we have created "Ask the Pro" as a way help answer any questions you have - direct from experienced professionals. Answers will come from a diverse group of guides, lodge owners, and other knowledge resources with the primary pro's highlighted below.
So, submit your questions and we will get some answers from our pro's...feel free to ask about anything related to Alaska fishing or general travel. Fishing techniques and tips, or advice on places to go, things to do, non-fishing activities, Alaska with kids, best time to go and more are all welcomed.
Here are a some of our featured professionals, ready to answer your questions:
John Perry: Lodge Owner, Guide at Anglers Alibi
Originally from Michigan, John began his career teaching fly fishing lessons and guiding all over Colorado in the early 90's. John had a great appreciation for Alaskan fishing and took a guiding job at Alaska's Anglers Alibi Lodge when it became available. In 2007, with the former owner looking towards retirement, John was able to become the owner of the lodge where he has continued to develop experience and knowledge that helps his guests maximize their Alaskan fishing experience.
Zack Walters: Owner, Guide at Alaska Clearwater Sportfishing, Inc.
Fueled by trips with his father to chase down the big catch, Zack started fishing at a young age on the tributaries of Lake Erie. He was introduced to fly fishing while in Wyoming for school and knew he wanted to be a professional fly fishing guide after taking a guided adventure down the Gunnison Gorge in Colorado. Zack has been developing his techniques on the Kenai River since 2007 but also spends time salt water fishing in the Florida Keys and offers a diverse knowledge base to help answer your questions.
http://www.alaskaclearwater.com
Erin Kirkland: Writer, Alaska on the Go
A professional writer living in Alaska, Erin shares her experiences in Alaskan travel through the AKontheGo blog, focusing on unique cultural, educational, and recreational opportunities appropriate for the entire family. Erin is also the author of the guidebook, Alaska on the Go: Exploring the 49th state with children, and has served as a contributing editor to Alaska Magazine and co-host of the Alaska Travelgram Radio Show.
John Gaedeke: Lodge Owner, Guide Iniakuk Lodge
Born and raised in Alaska, John runs the secluded luxury camp of Iniakuk Lodge in the Brooks Range. The lodge experience extends beyond fishing as John offers guided trips hiking, floating, dog-sledding, and more in the remote location far north above the Arctic Circle. In addition to his work at Iniakuk Lodge, John enjoys photographing nature and adventures all over Alaska.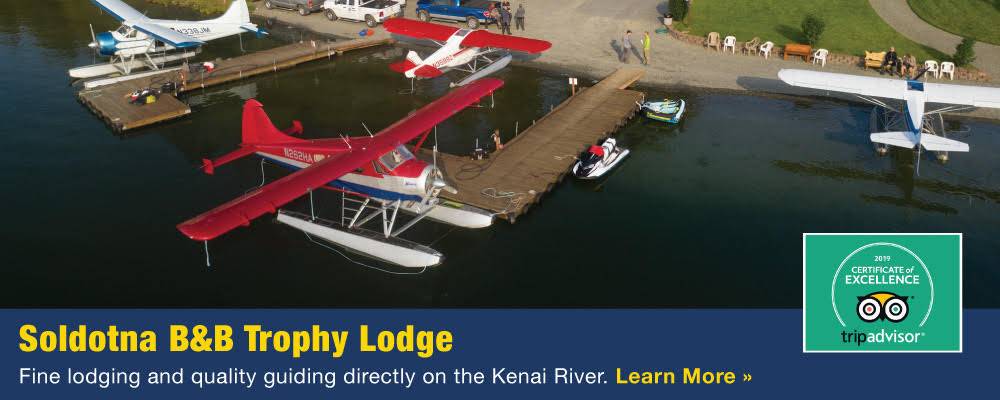 Popular Alaska Fishing Destinations
Recent Articles