The Alaska Parks Highway is a 358-mile adventure from Anchorage to Fairbanks. Technically the Alaska Parks Highway begins in Wasilla, and you take the Glenn Highway about 30 miles from Anchorage to Wasilla.
The beautiful thing about the Parks Highway is that it brings you through so many beautiful spots, including Denali National Park and Preserve. The Parks Highway is also one of the widest and best-maintained highways in Alaska, and that includes during the winter months.

Why Drive the Parks Highway?
There are a lot of positive reasons why people enjoy the trek from Anchorage to Fairbanks. One of those is that the road immerses you in wild-Alaska without having to do much. This is the road to Denali, and in between Anchorage and Fairbanks are many opportunities to spot wildlife, explore the history and culture of the area, and for guided and DIY fishing.
At Mile 69 is the little town of Willow, which offers an in-depth history of the 1900 Alaskan Gold Rush. Willow is also a beautiful place to camp and fish and a jump-off point for backpackers and hikers. The journey takes you over the Eagle River, through Wasilla, Houston, and Willow. Once you get to Willow Denali looms in your vision.
About 55 + miles of the Parks Highway is inside of Denali National Park and Preserve - and Denali offers many fishing options nearby. The roadway is wide, and there are places to pull over and enjoy the views, hike, fish, and explore.
Fishing the Alaska Parks Highway
There are many fishing spots along the Parks Highway, and most offer easy access to DIY fishing opportunities. The farther north you go, the fewer sports fish species you will find. Above Healy, which is mile marker 245, you mostly have Trout and Arctic Grayling.
A few potential problems, mainly with DIY fishing, occur too. You also need to understand where you can fish and where you cannot. Some waters are restricted or not open to fishing. Also, not every trail down to a creek or a river is public land. Some of it is private and should be respected. Another potential for DIY fishing is bear encounters. They are everywhere, and you should be prepared to deal with bears before you ever see one. These are some reasons to look into Alaska guide options.
One of the first big bodies of water you cross is the Eagle River outside of Anchorage, which is a good place for King Salmon and Silver Salmon fishing. The run of Kings is small, but the silvers offer plenty of excitement. There is camping here too.
At Mile 69 is the little hamlet of Willow and a fishing Mecca of sorts. For fishing options near Willow you have access to Willow Creek, Little Willow Creek, Montana Creek, all offer walk and wade fishing for Salmon, Trout, Dolly Varden, and Arctic Grayling. There are guides available, but DIY fishing is not difficult here.
At Mile 99, the Susitna River Crosses under the Parks Highway. The Susitna River Tributaries area a fantastic fishing area as you have access to all five species of Pacific Salmon and Rainbow Trout. Other rivers in the area include the Kashwitna River, Talkeetna River (Mile 121), and Trapper Creek. Plenty of fishing in these rivers. These rivers and creeks are perfect for fly fishers, and if you prefer to target Trout over Salmon, the competition for fishing is less intense.
You enter Denali at Mile 133 and have access to the Chulitna River. You can float the Chulitna, but it is best to do so with a guide. There are three arms of the river, and some are rugged. It is an excellent river for Trout and Salmon fishing. Right around mile 147 in the park is Byers Lake and a posted Fishing location as well as camping. You can target Burbot, Lake Trout, and Rainbow Trout in Byers Lake.
At Mile 221 is Cantwell and the Nenana River, which is fantastic for Arctic Grayling, Dolly Varden, and Rainbow Trout. The water here is very turbid as this is a glacially-fed river. The best bet is to target the Grayling, though the Trout and Dolly Varden fishing is not bad. There are Salmon present too.
At Mile 245 is the town of Healy and Healy Creek. Above Healy, you mostly find the most fun by fly-fishing for Arctic Grayling. There are many other small creeks or streams near here, but they are very turbid due to the glacial runoff.
At Mile 261 and Mile 269 are two posted fishing locations with access from the road. It's Grayling country, but you can also target Trout.
At Mile 304.5, you cross the Nenana River again, and the Tanana River is near here. Both become more turbid at this latitude but there are King Salmon and Silver Salmon here.
At Mile 358, you are in Fairbanks. You can find Salmon near Fairbanks, but the fish people often target here are Burbot, Northern Pike, and Arctic Grayling. There are fly-out opportunities too.
We've given a glancing look into the activities and fishing opportunities along the Parks Highway. There is plenty to do here, and with access to lodging, food, restrooms, and great bodies of water for fishing, the trip is worth it. If you have any specific questions, then Ask the Pros here.
---
Fishing Options Along the Alaska Parks Highway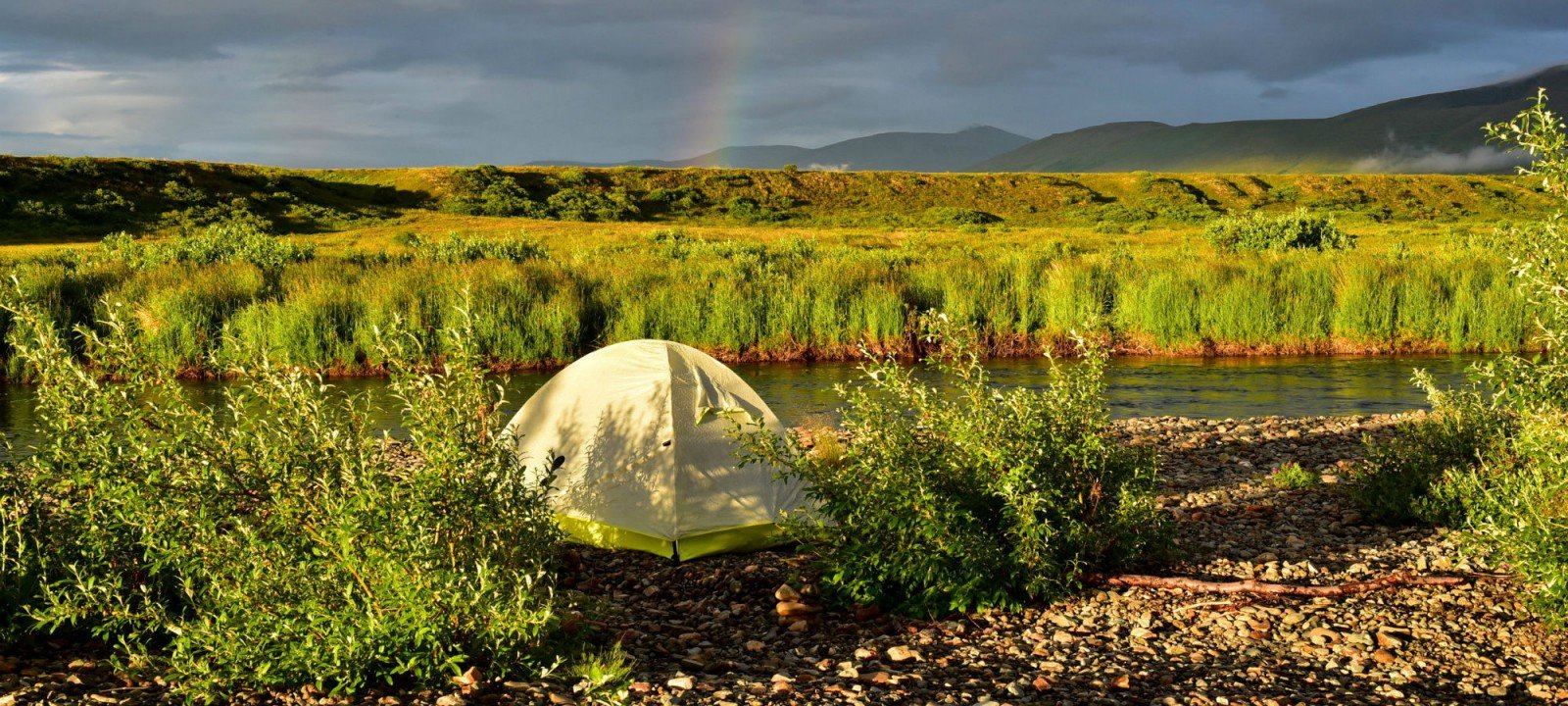 Guided Single Day & Overnight Fly-Fishing Trips on some of Alaskas' Best Rivers | Choose From Single Day Float, Wade or Heli-Fishing & Multi Day Remote Guided Float Fishing Trips
6 - 7 Days:
$4,500 to $5,000 Per Person
4 - 5 Days:
$3,500 to $4,000 Per Person
Half Day:
$150 to $199 Per Person
Full Day:
$150 to $199 Per Person; $200 to $299 Per Person
Current Special:
Half & Full Day Guided Alaska Fishing Trips
Package:
6 - 10 Day Float Fishing Trip Fishing Adventure in Western Alaska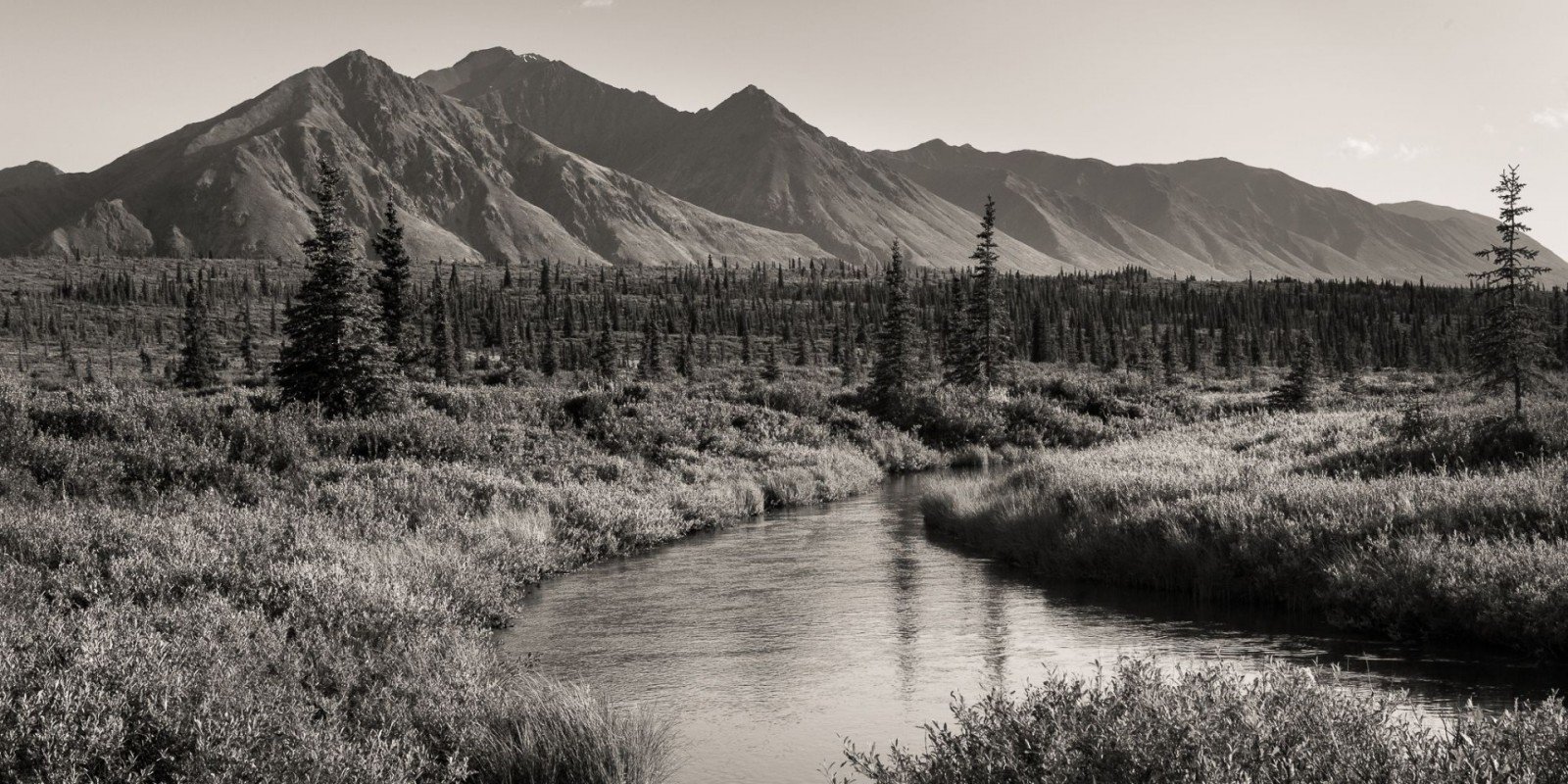 With access to spring creeks & clearwater streams in the heart of the Alaska Range, our local waters are renowned for epic scenery and wild Arctic Grayling. I'd love to show you this wonderful dry fly fishery near Denali Park.
Half Day:
$150 to $199 Per Person; $200 to $299 Per Person
Full Day:
$300 to $399 Per Person; $200 to $299 Per Person
Package:
Day of Guided Fishing (8 Hours)
Package:
Day of Guided Fishing (6 Hours)
Half Day:
$150 to $199 Per Person
Full Day:
$200 to $299 Per Person
Full Day:
$200 to $299 Per Person; $300 to $399 Per Person

Half Day:
$150 to $199 Per Person
Full Day:
$300 to $399 Per Person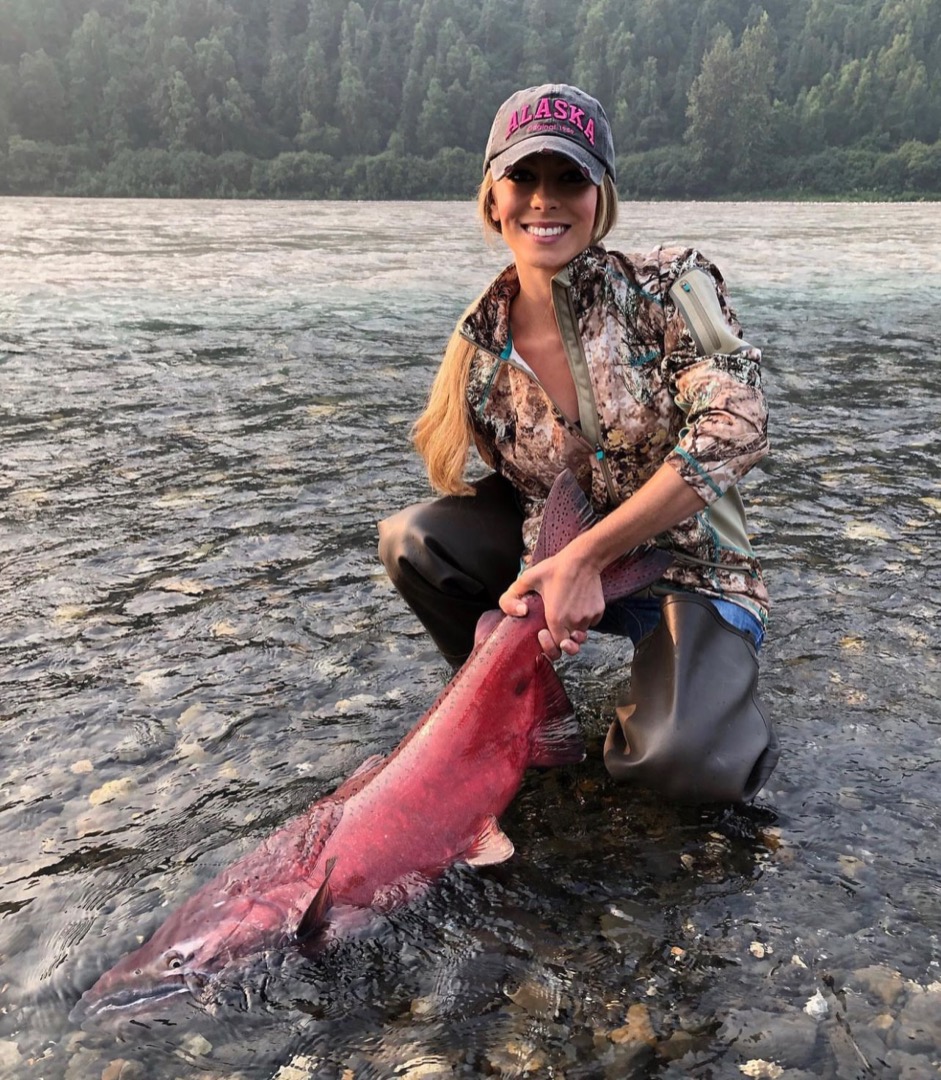 Half Day:
$200 to $299 Per Person
Full Day:
$200 to $299 Per Person
6 - 7 Days:
$3,500 to $4,000 Per Person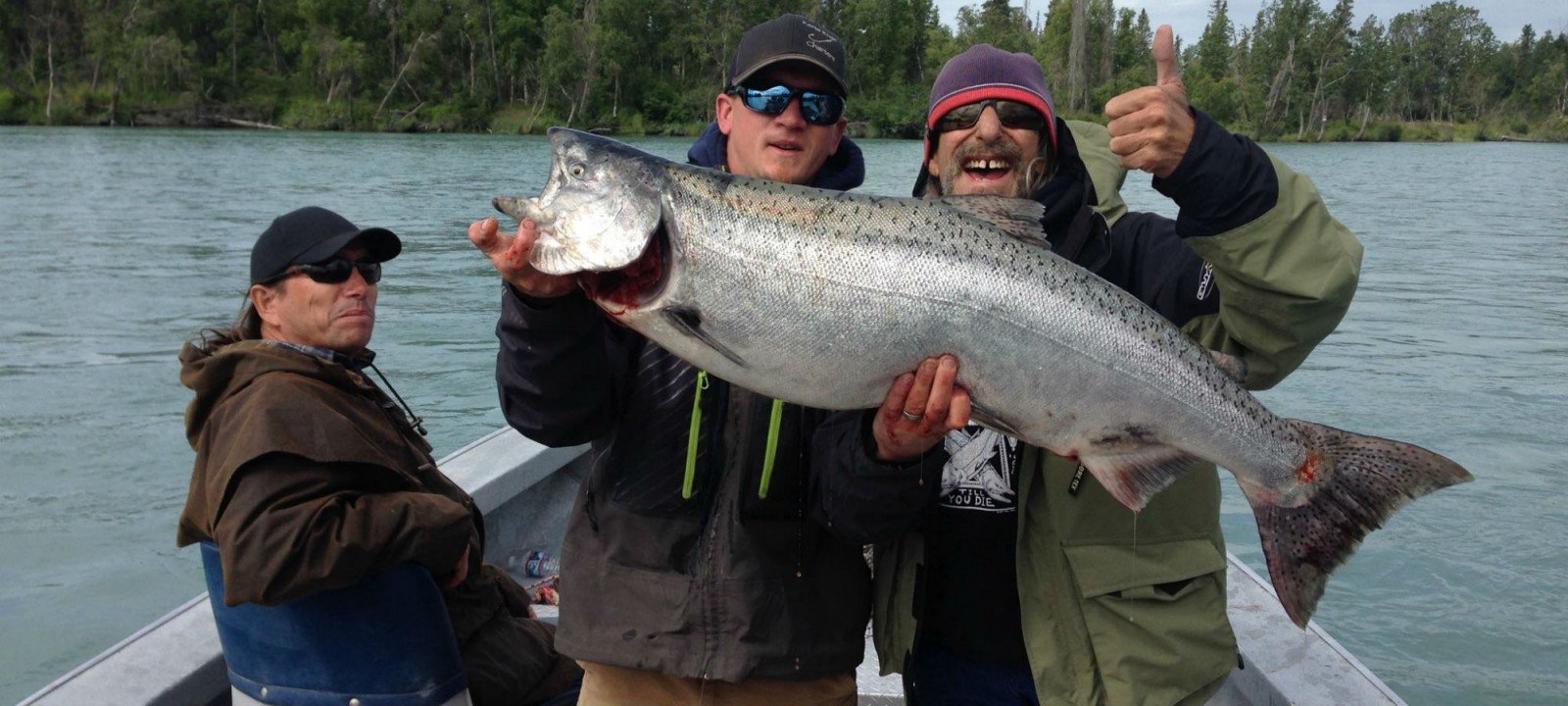 6 - 7 Days:
$2,500 to $3,000 Per Person
4 - 5 Days:
$1,500 to $2,000 Per Person
Half Day:
$150 to $199 Per Person
Full Day:
$150 to $199 Per Person; $200 to $299 Per Person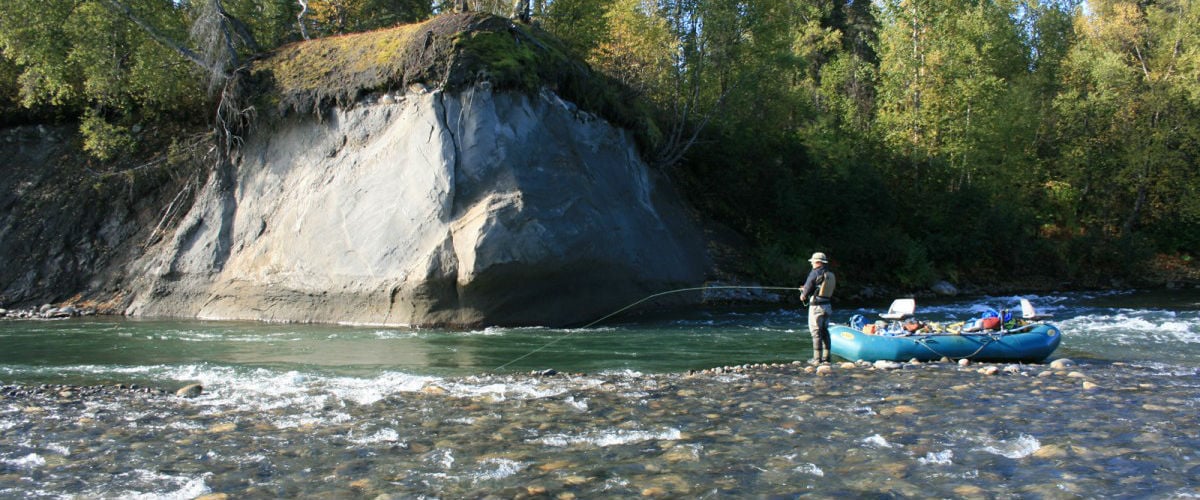 6 - 7 Days:
$2,500 to $3,000 Per Person
4 - 5 Days:
$1,500 to $2,000 Per Person
Half Day:
$150 to $199 Per Person
Full Day:
$200 to $299 Per Person; $500 to $599 Per Person

Half Day:
$150 to $199 Per Person
Full Day:
$300 to $399 Per Person; $400 to $499 Per Person
Other Fishing Destinations To Consider
Related Blog Articles