Anchor Point is a small town of just 1,930 people that happens to include the most westwardly point with a contiguous road in the US. It is named after a historical event that occurred when Captain James Cook lost an anchor here in 1778. Getting here is very easy. Anchor Point is just off the Sterling Highway and about 4-hours by car from Anchorage. You can also fly into the airport in Kenai and rent a car. It is a little over an hour by car from Kenai to Anchor point.
Small as it is, there is plenty to do here, and thousands of visitors flock here for a variety of reasons. It is a town that is open year-round. While most people recognize the opportunity to fish at Anchor Point, there are many outdoor reasons to visit. Expect to find a few grocery stores, several campgrounds, a beautiful state recreation area, a range of lodging options, a tractor-launch boat launch, and some of the best hiking and wildlife viewing around.
Why Visit Anchor Point, Alaska?
Anchor Point offers shopping, antiques, art galleries, museums and one of the best views along Cook Inlet…as well as access to great saltwater & freshwater fishing. Across the inlet are four active volcanoes that rise dramatically out of the Alaska Range.
In terms of outdoor activities, this is one of the best birding areas around. That is thanks to the large saltwater marsh area just past the mouth of the Anchor River. The Anchor River State Recreation Area has many exciting options too. There are several campgrounds, miles of hiking trails, guided bear viewing, marine tours, and opportunities to kayak. In summer a popular activity is flightseeing. Hop a helicopter and fly over the Cook Inlet to get a good look at the volcanoes on the other side. Fly inland and enjoy bear viewing and wildlife flightseeing too. In the winter, Dog Sledding is a big adventure here, as is snow machining.
While there are not as many lodging options as Ninilchik or Homer there are a variety of lodging opportunities. Those range from lodges and vacation rentals, to motels and Airbnbs. Cabin rentals are also available, and you can enjoy the scenery camping in any of the local campgrounds.
Geographically, Anchor Point is just 14 miles from Homer and 62 miles from Soldotna. The location can put you in Homer in 15 minutes or fishing the Kenai River in just an hour. It is a beautiful place to explore much of the western coast of the Kenai Peninsula.
Between the outstanding outdoor activities, fishing, social options, Anchor Point makes a lot of sense. It is a quieter place than Homer, but the fishing is just as good. It offers something for everyone, including those who don't want to fish. The local outdoor area is a natural place for photographers, birders, and those who want to spend time in a fantastically beautiful location.
Fishing Anchor Point
The mouth of the Anchor River, which offers excellent freshwater fishing, is in Anchor Point, but it is not the only river in the area. The Anchor River has a lot to offer anglers, but so do Deep Creek and Ninilchik River just north of Anchor Point. Of the three, the Ninilchik has a fishery enhanced King Salmon run while both Deep Creek and The Anchor River have runs of King Salmon. The Season for King Salmon fishing starts in mid-May. The summer is mostly made up of fishing for Dolly Varden, but in August, the Silver Salmon begin to run, and the action on the Anchor River gets hot. Deep Creek is a local favorite even over the Anchor. For visitors, the Anchor offers plenty of road-side access to quality fishing, especially for King Salmon.
Freshwater fishing is not the only option here. You can fishing charter for Halibut or Salmon Charter out of Anchor Point, or drive the short 14-miles to Homer and choose one of the many Homer fishing charters. Throughout the fishing season, saltwater fishing remains active. The local waters are full of Halibut, Salmon, Rockfish, and Lingcod. An important point to make about all of these Cook Inlet towns is that when the King Salmon are not in the Rivers, you can target them in Cook Inlet. These coastal towns make that transition smooth. Plus, you can fish from the shore for Halibut and Salmon. Anchor Point has a tractor run boat launch.
There is a beautiful mix of guided fishing and self-guided fishing options. Guides are beneficial on Deep Creek and the Ninilchik River. The self-guided options for the Anchor River are there, but a guide generally knows where the fish are when they move, and where the best holes for Salmon are.
With the world-class location, outstanding fishing, accessible lodging, and dining options, it is no big surprise the Anchor Point draws thousands of visitors each year.
---
Top Rated Fishing Lodges & Charters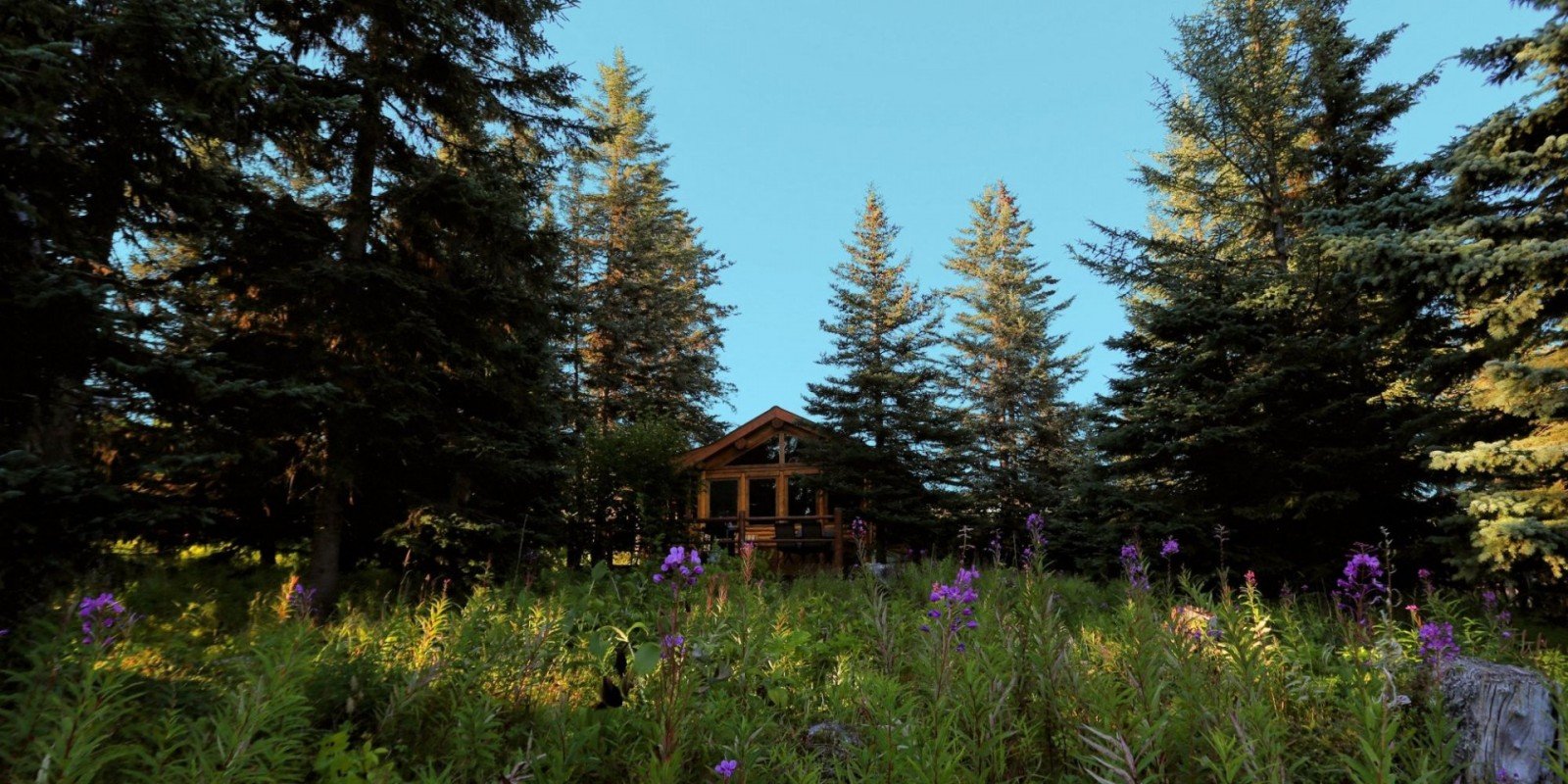 6 - 7 Days:
$2,500 to $3,000 Per Person
4 - 5 Days:
$1,500 to $2,000 Per Person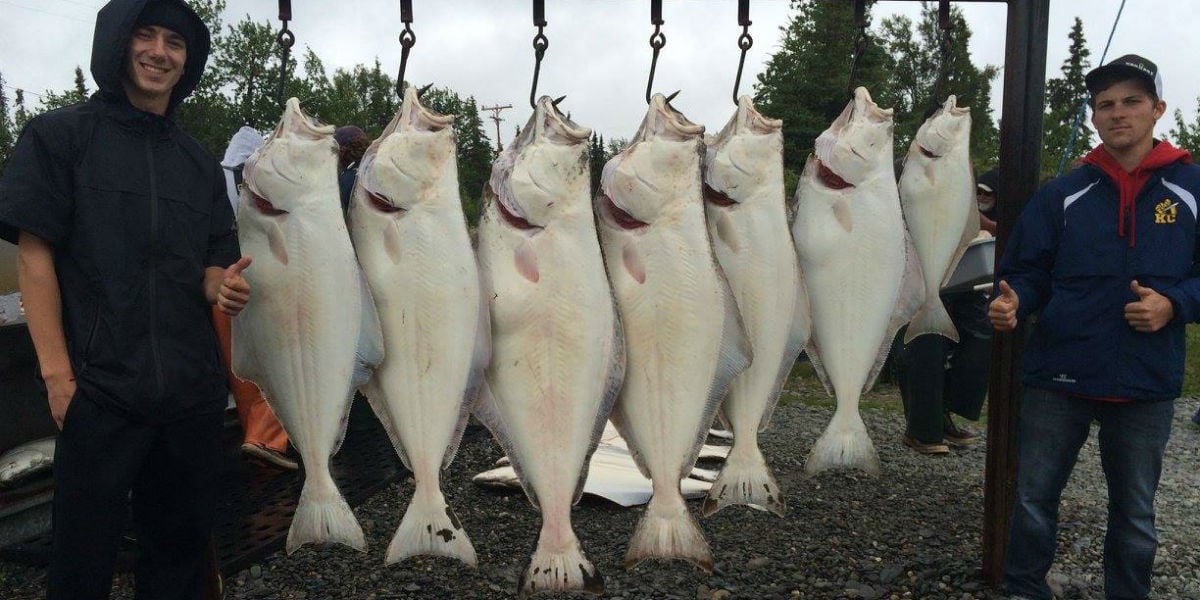 Full Day:
$200 to $299 Per Person
Other Fishing Destinations To Consider
Related Blog Articles