The area around Haines offers excellent saltwater fishing as well as freshwater fly fishing. The primary options is for saltwater, but they have freshwater fishing for salmon, trout & dolly varden for those interesting in fly-fishing. The best time to fish freshwater salmon begins in July with King Salmon runs. September and October are the best months to target Silver Salmon as the run is substantial. July is also the month to target Sockeye Salmon, Chum Salmon, and Pink Salmon.
If you like to fish for Steelhead, then the best months are April, May, and October. The Chilkat River is a glacially-fed river, and during the summer, it is very cloudy. The turbidity is very high, and the fishing is not as great. In the spring - April and May, the water is clear because the glaciers have not begun to melt. That makes this an early-season river with opportunities to target Dolly Varden, Steelhead, Cutthroat trout (May and June,) and Rainbow Trout.
For Saltwater fishing, you can find plenty of DIY opportunities, and the King Salmon fishing is excellent in Taiya Inlet. The hatchery there releases thousands of King Salmon each year, and those that mature, return to Taiya Inlet. There are plenty of places for roadside fishing here, and the competition for the best fishing spots is intense. There are also plenty of opportunities to book a charter and head offshore.
May, June, and July are the best months to target King Salmon in Saltwater. August and September is the time to target Saltwater Silver Salmon, while July remains the best month for Pink and Chum Salmon. For Halibut fishing charters, June-October remains the best months for the bigger fish, while the smaller one are around all year long.
The location of Haines, which is at the end of Lynn Canal, provides a natural playground for fishing and outdoor adventures. Coupled with the long list of lodging and dining options and the very long list of outdoor recreations, it is no wonder that so many find Haines the perfect Alaskan Destination.

Why Visit Haines?
Haines is a remarkable destination. The down has a resident population of 1,713 and receives thousands of visitors each year. It offers a long list of outdoor recreation opportunities due to its pristine location and the role it played during the Klondike Gold Rush and the deep history of the Tlingit People. There are plenty of options here for fishing, outdoor recreation, lodging, entertainment, and culture.
The natural temperate rainforest that surrounds Haines and the fact that it is just 68 nautical miles from Juneau makes Haines an excellent choice for an Alaskan Fishing Adventure.
Haines is remarkably connected in that the Alaska Marine Highway stops here, and you can reach other parts of Alaska from Haines and even British Columbia, Canada. Getting here is not overly complicated. Arriving by ferry is easy as Haines sits just 68 nautical miles from Juneau and a short 45 minute ride from Skagway. You can arrive by Alaska State Ferry or cruise ship. You can fly in as they have a small public airport and a seaplane hub too. You can also drive to Haines from Mainland Alaska via the Haines Highway, which connects to the Alaska State Highway System.
With all of the options to get here, there is no wonder that so many people choose Haines. The lodging options are equally diverse. You can find a range of fishing lodges, cabins, B&Bs, vacation rentals, campgrounds, and a couple of RV parks. The town is open year-round, making this an adventure spot for summer and winter.
There are a ton of things to do. Fort William H. Seward is located here and was built in 1903 to manage the influx of people during the gold rush. Today, the fort is a shopping district and a place to find fantastic food. The list of outdoor adventures includes zip-lining, gold mining, sea kayaking, hiking, wildlife viewing, tours of the town, the goldfields, and the beautiful scenery. Here is a closer look at things to do in Haines.
They have a hammer museum both for the railroad and as part of the historical aspects of the Klondike Gold Rush. There is the Chilkat Bald Eagle Preserve. The local area receives thousands of migrating bald eagles each year. You can view wildlife on your own or as part of a tour. There are bears, moose, bald eagles, sea birds, and so many other critters around. You can go gold mining as they have many varieties of tours here. Drive, hike, bike, walk, kayak, float tours that take you cool places. They even have sites here where you for rock climbing. You can fly out to view glaciers, volcanoes, and to experience fishing in remote locations. If you want a quieter experience, there are miles of beaches to hike and explore. Haines is a beautiful location with excellent freshwater and saltwater fishing. With such a long list of activities, Haines is a fantastic destination.
---
Top Rated Fishing Charters & Guides
Half Day:
$150 to $199 Per Person; $200 to $299 Per Person
Full Day:
$200 to $299 Per Person; $300 to $399 Per Person
4 - 5 Days:
$3,500 to $4,000 Per Person
Full Day:
$300 to $399 Per Person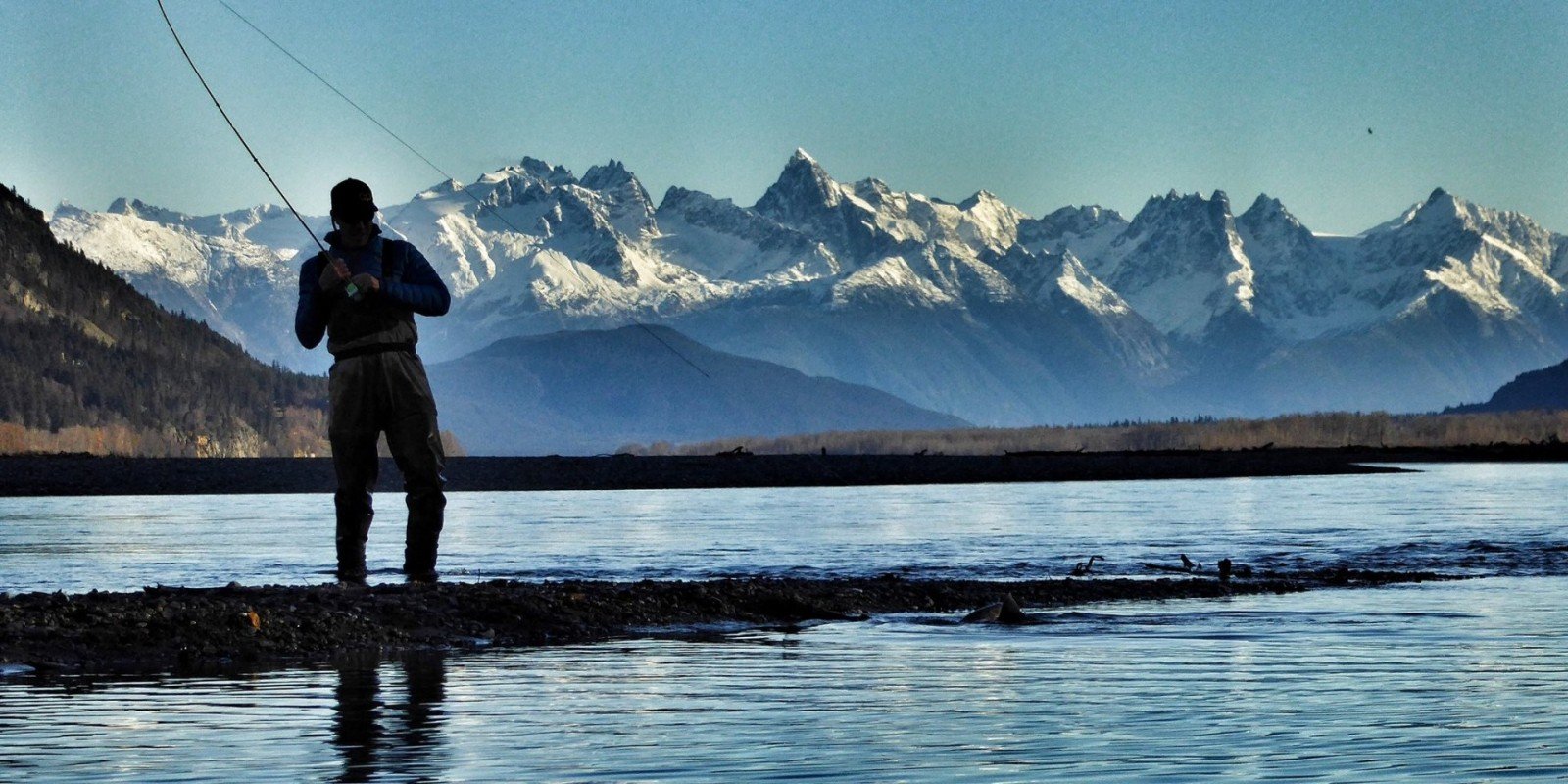 Half Day:
$200 to $299 Per Person
Full Day:
$200 to $299 Per Person; $300 to $399 Per Person
Other Fishing Destinations To Consider