Homer, Alaska is the "End of the Road", literally this is the end of the Sterling Highway. The town has a year-round population of about 5,700 and hosts thousands upon thousands of visitors during the tourist season. Many people come here to fish, but don't think of Homer as a fishing town - it has beautiful art and historic aspects too.
Homer is 220 miles by car from Anchorage, and the drive takes you about 4.25 hours - Longer if there is roadwork. That might seem daunting, but there are places to stop along the way, such as Portage, Cooper Landing, and Sterling. These places make it easy to fuel up, find food, and public restrooms. You can fly into Homer too. It is a short plane ride from Anchorage to home, which is about 42 minutes. Homer is also a port of call for Alaska cruise ships.
Why Visit Homer?
Homer is known as the "Halibut Capital of the World", and it offers visitors easy access to world-class saltwater and freshwater fishing. The town sits along the shores of Kachemak Bay and provides a fantastic list of outdoor, social, and cultural activities.
First, Homer is home to a fantastic array of wildlife, including bears, eagles, otters, moose, orca, whales, and vast colonies of sea birds. Visitors enjoy activities such as kayaking, bear viewing, wildlife viewing, guided foodie tours, art walks, museums, and many, many galleries.
For families, the Ocean Visitor Center is impressive. Enjoy an educational visit and explore the history and natural history of the area. Admission is free, and they have a small theater too.
Getting around is easy. There is Uber, a taxi service, bicycle rentals, and plenty of safe walking. For the general area, you can take water taxis to nearby places such as the Kachemak Bay State Park for camping, hiking, and fishing. Outside of the great fishing the Kachemak Bay State Park is the biggest draw for Homer, AK. There are many things to do here, including camping and fresh and saltwater fishing. The area offers hiking and wildlife viewing, including bears and sea life.
There are plenty of guided tours in Homer, too, such as the Creatures of the Dock Tour. Lodging options are extensive. There are a few luxury fishing lodges here, Airbnb, camping areas, places to dock a trailer or RV, and condo rentals that are right on the beach.
Food options are easy. There are many restaurants and specialty places as well an equal number of cafes and casual eateries, bars with restaurants, and even fast-food. The range of what you can find to dine on here is amazingly long. For those of you who rent a cabin or condo with a kitchen, there is a local farmers market that will blow your mind.
One of the big draws for Homer, besides Fishing, is the Kachemak Bay State Park. There are many things to do here, including camping and fresh and saltwater fishing. The area offers hiking and wildlife viewing, including bears and sea life.
Fishing Homer, Alaska
As mentioned, Homer is the "Halibut Capital of the World", but there are many other fishing options besides Halibut. There are many fishing options, including saltwater charters, guided freshwater Fishing, lodge fishing, DIY Fishing, and you can launch your own boat at the Homer Marina.
Saltwater fishing is either DIY, charter, or float your boat. You can target Big Barn Door Halibut, Chicken Halibut (under 100 pounds), Rockfish, Lingcod, Salmon Shark, and Bass. You also have access to King Salmon, Silver Salmon, Pink Salmon, Sockeye Salmon, and Chum Salmon. Homer offers fishing year-round and they run several Halibut and Salmon Derbies throughout the summer and a Winter King Salmon Tournament that begins in March or April.
Freshwater Fishing is just as intense as the Saltwater fishing around Homer. You can fish parts of the Anchor River and Fox River for Salmon, Dolly Varden, and Steelhead. The Anchor River is a fly-fishing paradise offering DIY fishing and guided fishing. Not all of the river are permitted for fishing, so you need to know the local laws about where you can fish or not. A guide is helpful, especially if you are targeting Trophy Salmon or Trout. Caribou Lake is only 25-miles away and full of landlocked Sockeye Salmon and Dolly Varden.
Homer, Alaska goes beyond just a fishing destination, though make no mistake, Fishing is a prominent aspect of this small town. People flock here for many reasons and come back again and again because they continue to find new things, revisit world-class vistas, and because they enjoy the hospitality of this world-class destination.
---
Top Rated Fishing Charters & Guides
6 - 7 Days:
$1,500 to $2,000 Per Person
4 - 5 Days:
$1,500 to $2,000 Per Person
Half Day:
$150 to $199 Per Person
Full Day:
$300 to $399 Per Person; $200 to $299 Per Person
Half Day:
$200 to $299 Per Person
Full Day:
$300 to $399 Per Person
Half Day:
$150 to $199 Per Person
Full Day:
$200 to $299 Per Person; $300 to $399 Per Person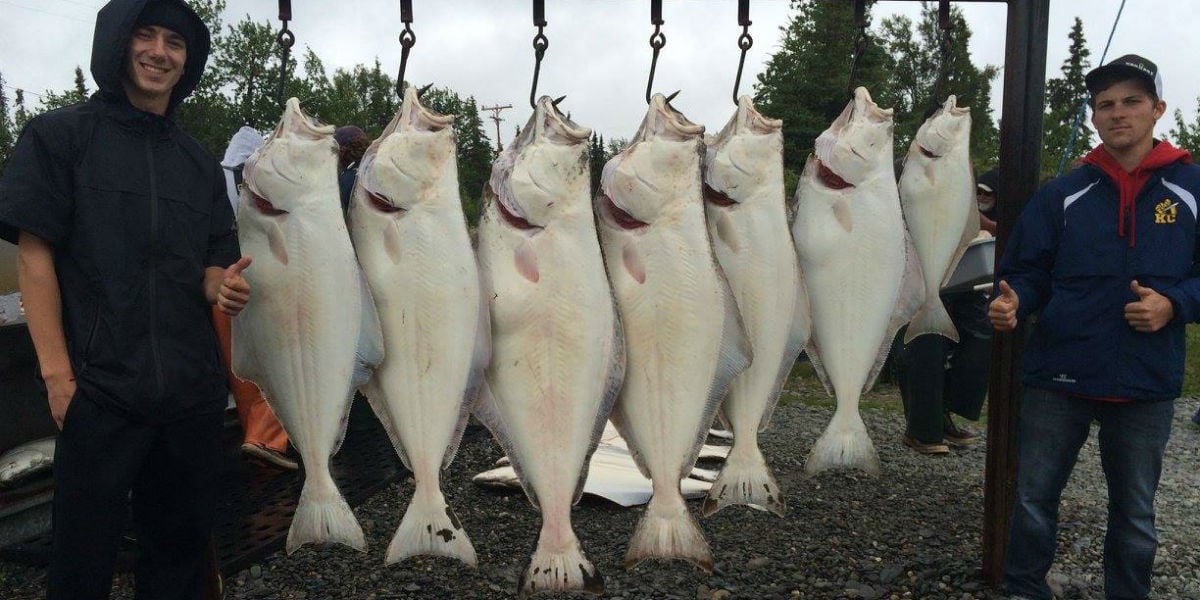 Full Day:
$200 to $299 Per Person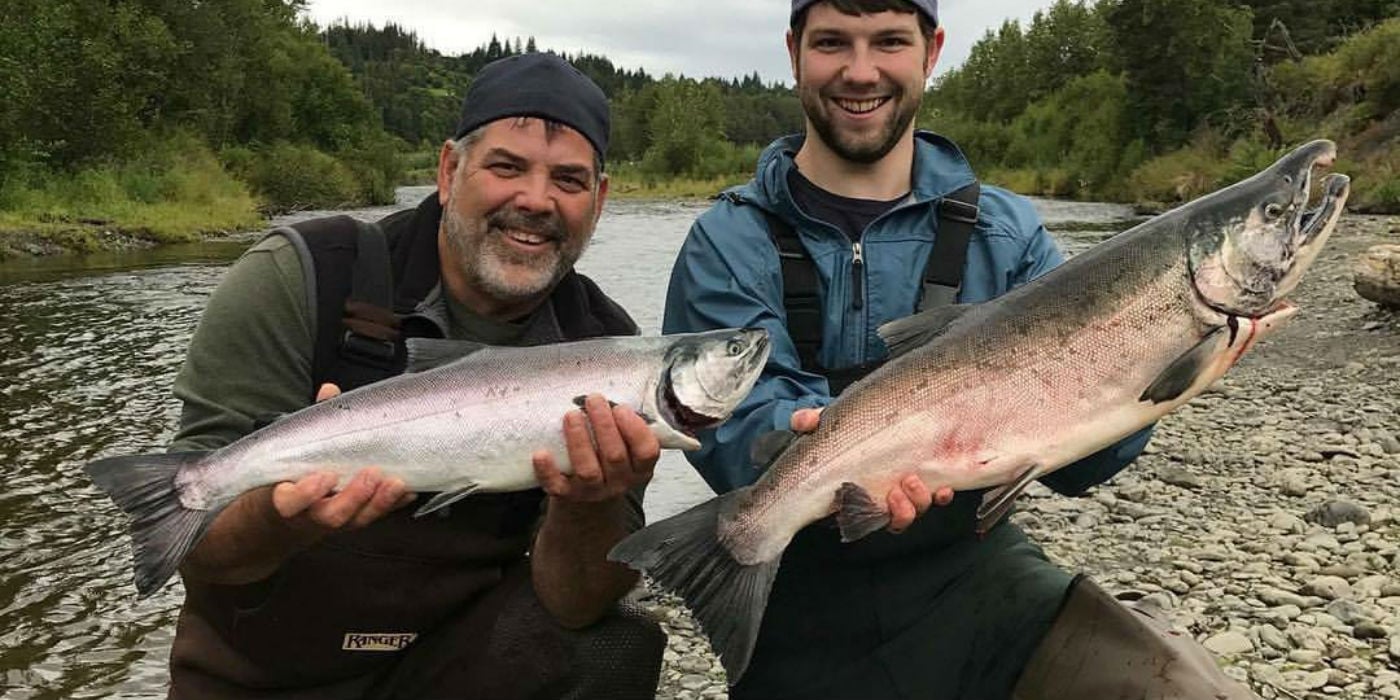 Half Day:
$150 to $199 Per Person
Full Day:
$200 to $299 Per Person
Half Day:
$150 to $199 Per Person
Full Day:
$200 to $299 Per Person; $300 to $399 Per Person
Full Day:
$300 to $399 Per Person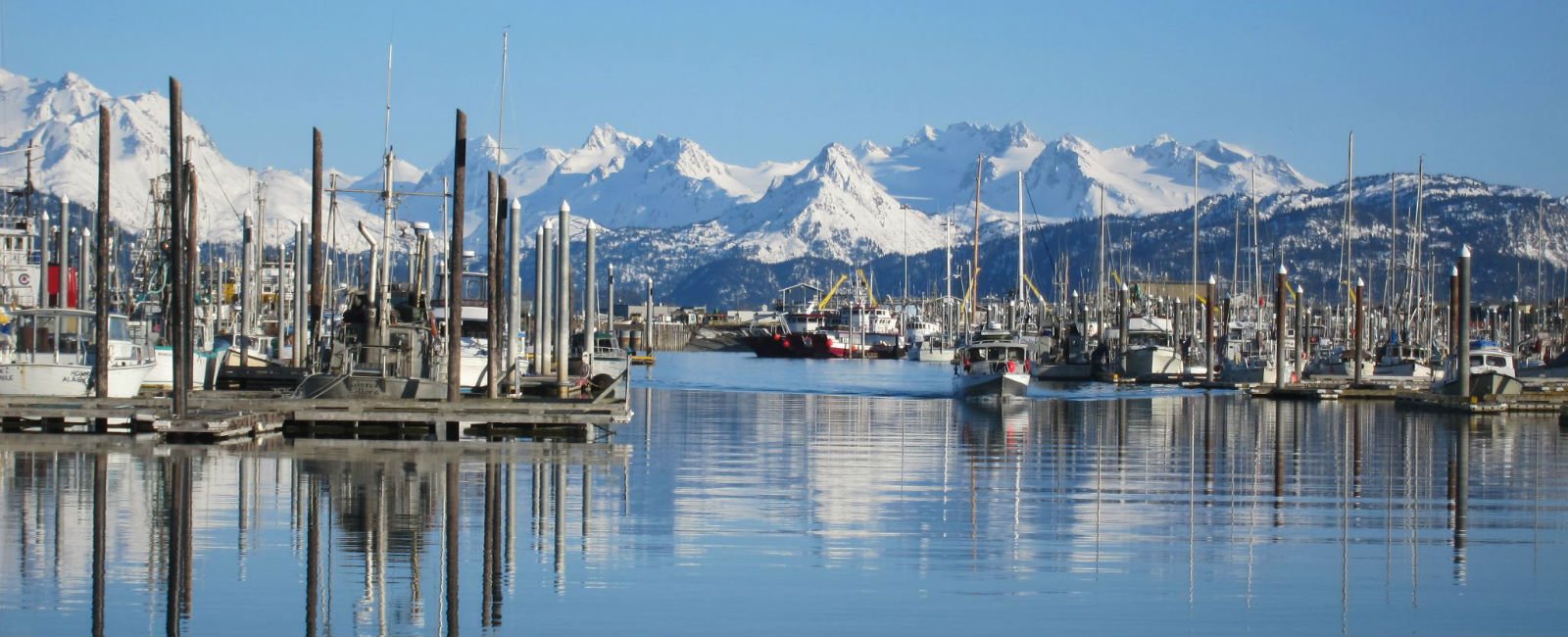 Half Day:
$150 to $199 Per Person
Full Day:
$200 to $299 Per Person
Other Fishing Destinations To Consider
Related Blog Articles