Ninilchik is a remarkable place. It has a year-round population of 900 but some of the most amazing seasonal activities from music festivals and cultural events to world-class saltwater and freshwater fishing plus a plethora of outdoor living activities. . The little hamlet sits along the shores of Cook Inlet within the Kenai Peninsula and is recognized as a native town with a blend of native cultures and Russian influence.

Why Visit Ninilchik, Alaska?
It is hard to beat the views from the beach in Ninilchik. You look out across Cook Inlet to the snow-capped volcanoes and gorgeous ocean sunsets. In the winter, this is a beautiful place to view the Northern Lights, and the town is accessible for year-round visitors. Getting here is pretty easy too. You can drive from Anchorage as the town sits along the Sterling Highway. The drive is 3-hours and about 185 miles. You can also fly into Kenai and then rent a car or arrange for your guide or lodge to pick you up at the Kenai Airport. Kenai is just 50 miles away, so the flight is about 25-minutes and the drive to Ninilchik about 45 minutes.
Ninilchik offers an excellent central West Kenai Peninsula location. You are 37-miles from Homer and 50-miles to Soldotna and the Kenai River. There are plenty of options for lodging in or near Ninilchik, and they range from luxury fishing lodges to cabins to state-run campgrounds with room for RVs. If you've come to fish, you can launch your boat here and enjoy freshwater or saltwater fishing. For those of you who love the outdoor life, there is plenty to do here year-round.
People come from around the world to enjoy the beach at Ninilchik. You can fish from the shore, go clamming at low tide, hike the hill trails at Caribou Hills, or take your ATV off-road. There are two state recreation areas, including Ninilchik State Recreation Area and Deep Creek State Recreation Area - both have campgrounds and boat launches for the Ninilchik River and Deep Creek. If you want to see Bald Eagles, the beach is a beautiful spot to do just that. They line up to feed here. In the summer, people enjoy one of the most significant events in Alaska - Salmonfest, which is a music festival right in Ninilchik. In the winter, the local area becomes a playground for winter snow machining and dogsledding. There is plenty of opportunities to spot whales and wildlife, hike, and boat tours too.
Fishing Ninilchik, Alaska
Ninilchik is one of the few places in Alaska where you have access to trophy King Salmon all season long. People catch 400-pound Pacific Halibut right offshore here, and 85-pound King Salmon are not uncommon. There are two spawning runs of King Salmon here, and you have access to Silver Salmon, Pink Salmon, Chum Salmon. Sockeye Salmon do not use the Ninilchik River nor Deep Creek to Spawn, but they are present. For Saltwater fishing, you also have access to the massive Salmon Sharks, big Halibut, Steelhead, Flounders, Alaskan Pollock (Walleye Pollock) Skates. For Freshwater fishing, you have access to four types of Pacific Salmon - Kings, Silvers, Chum, and Pinks - and sometimes to Sockeye Salmon. Steelhead and Dolly Varden are also in that mix are.
You can fish from the beach for Salmon and Halibut or book a charter or guide. Your options for fishing in or near Ninilchik are immense.
You are not far from the Kasilof River, which is just 40-minutes away by car or the Kenai River, which is about 50-minutes to an hour away by car. The Kasilof River is perfect for floating as there are no boat motors allowed there. The Kenai is best with a guide as you need special permits to fish much of the river. There are fly-out fishing opportunities too. Do you need to book a charter out of Homer? No, not really. You will find the same fishing grounds with a saltwater charter out of Ninilchik as you will booking a charter out of Homer.
One reason to visit Ninilchik is that you are at the center of everything and a few steps away from the crowds. You will find luxury lodges and campgrounds or cabins with plenty of options for dining, fishing, and year-round outdoor living. For a small hamlet, Ninilchik has the world to offer.
---
Top Rated Fishing Charters & Lodges
Half Day:
$150 to $199 Per Person
Full Day:
$200 to $299 Per Person
6 - 7 Days:
$5,500 to $6,000 Per Person
4 - 5 Days:
$3,500 to $4,000 Per Person
4 - 5 Days:
$1,500 to $2,000 Per Person
Full Day:
$200 to $299 Per Person
Half Day:
$200 to $299 Per Person; $150 to $199 Per Person
Full Day:
$300 to $399 Per Person; $200 to $299 Per Person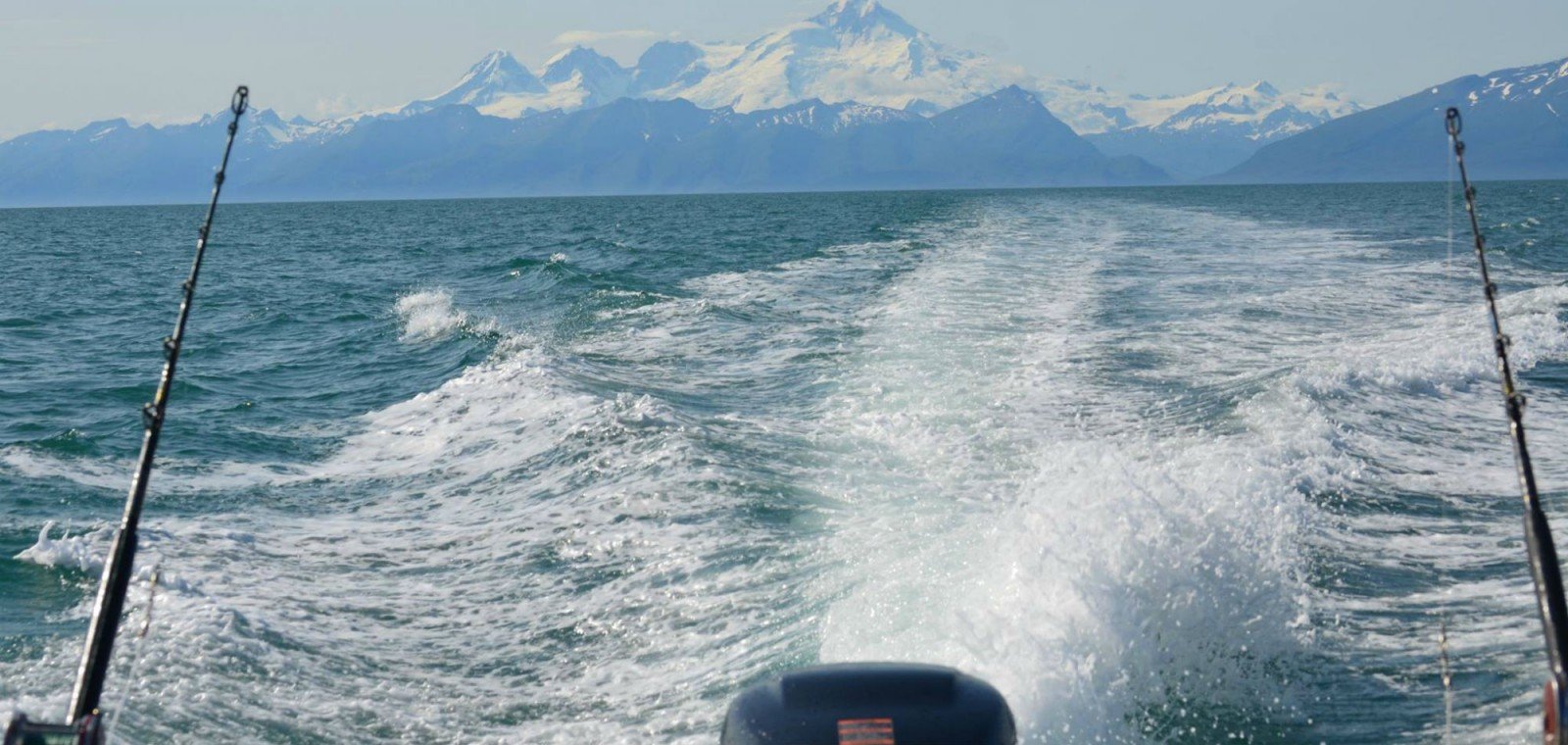 Full Day:
$200 to $299 Per Person

6 - 7 Days:
$3,500 to $4,000 Per Person
4 - 5 Days:
$2,500 to $3,000 Per Person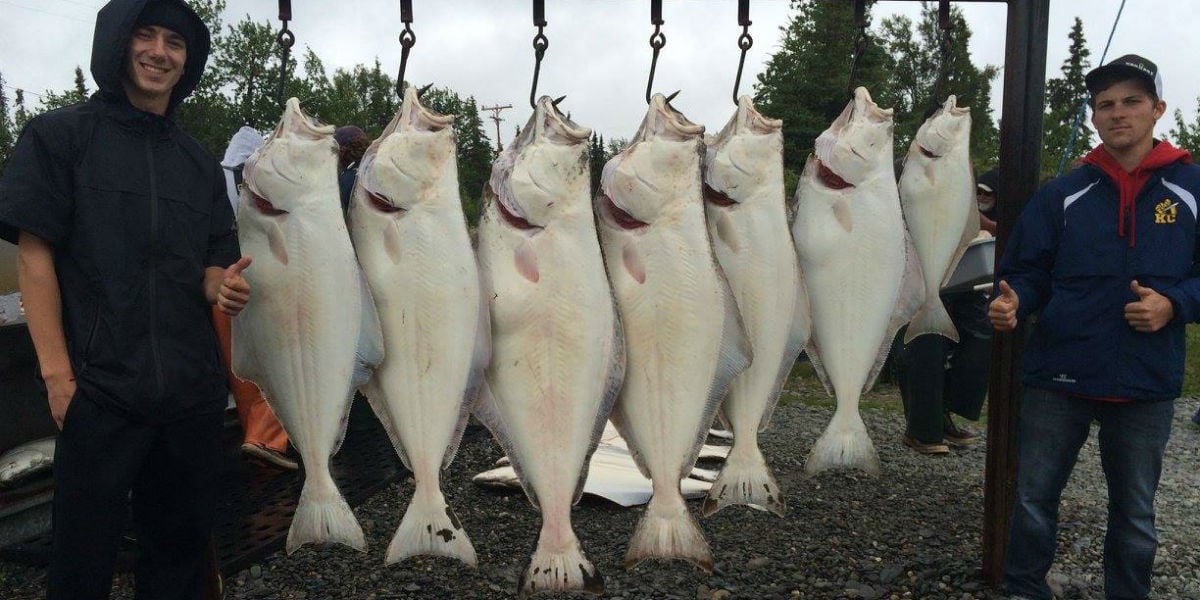 Full Day:
$200 to $299 Per Person
Full Day:
$200 to $299 Per Person
Other Fishing Destinations To Consider
Related Blog Articles