Prince of Wales Island is part of the Inside Passage. It sits just North and West of Ketchikan and South and West of Wrangell. The Island features both an inside coast (Inside Passage) and an outer coast. The differences in water from one coast to the other helps make this a world-class fishing location.
The island is roughly 2,230 square miles and is 140 miles long by 45 miles wide. It is home to 12 small towns with the largest having about 1,500 people. The population for the entire island is only 6,000…yet the rugged and natural wilderness is a fishing and outdoor recreation haven as well as a cultural landmark with influences from both the Tlingit and Haida peoples.
Much of the island is in the domain of the Department of Forestry, and they do an excellent job of keeping hiking trails open, maintaining remote cabins, and keeping the natural habitat beautiful. This is a natural oasis and one of the world's largest temperate rain forests. With so much outdoor recreation and culture, it is no wonder that many people come here each year to fish, hike, camp, and enjoy nature.
Why Visit Prince of Wales Island?
There are no ports for cruise ships, so the massive number of visitors to the Inside Passage does not come to Prince of Wales Island. The 1,000+ miles of shoreline that defines the Island is for those few souls who love the solitude of nature and those who love to fish in places where the fishing is very wild.
There are a few options for getting to Prince of Wales Island…you can come by boat, ferry, or plane. If flying in, most hop a commuter flight from Ketchikan during the summer. If you are bringing a car or RV, you have to take the Alaska State Ferry to Ketchikan and then switch to the Inter-Island Ferry system. You may find water taxi service from Ketchikan, and many of the small floatplanes take passengers back and forth. Getting here takes a little longer, but the effort is well worth the time and energy.
The many hiking trails on Prince of Wales Island ranging from 10-20 minute easy walks to 5 day canoe trails. The Twenty Mile Spur Trail, which is only 3-miles long, is perfect for everyone, as is the Swan Song Trail, which takes you to an old WWI plane crash site with the plane still there. That's something the kids will love. Most of the hiking trails here take about an hour to trek, and there are many of them. Some take you to cavern systems, others to remote fishing holes.
Lodging is not difficult. There are several campgrounds on the Island and an RV park too. There are also many fishing lodges and cabin rentals that range in luxury from rugged to all-inclusive. A big attraction here is the Spring Whale Festival. The influx of herring brings the whales, and the celebration is remarkable.
Nature & Wildlife viewing on Prince of Wales Island is one of the biggest draws for visitors to the island. This is a birder's paradise, and wildlife viewing is fantastic. There are sea lions, orca, whales, 1,000 miles of tide pools, sea bird rookeries, and bears. You can sea kayak, canoe, hike the trails, or wander from town to town. There are plenty of social events here, despite this being a rural island. In Craig, there is a marathon in May, Coffman Cove offers an art and seafood festival - usually in early August amd early September is Kasaan Day - which focuses on native culture.
Prince of Wales Island has a lot to offer the entire family…enjoy the wilderness, wildlife, fishing, and culture.
Fishing Prince of Wales Island
The primary fishing option here is saltwater fishing for Halibut, Salmon, Rockfish & Lingcod…although there is some fantastic freshwater fishing to be had here as well. Numerous rivers, lakes & streams on Prince of Wales Island offer fantastic freshwater fly fishing for Steelhead, Cutthroat, Dolly Varden and Salmon. For freshwater your best bet is to choose one of the lodges that specializes in freshwater fishing.
Saltwater fishing is May through September with May and July being peak times for King Salmon, and in August, the Silver Salmon run Peaks. Some good locations for freshwater Silvers include Hatchery Creek, Big Lake Pass, Cable Creek Pass, and Canoe Point. If your target is Halibut, then the Outside Coast is your best bet. Guided Charters and Self-Guided fishing options are available, but the best fishing for that area is onboard a fishing charter with an experienced charter captain.
For those that want to a remote wilderness hiking & camping adventure with some fishing along the way there are some US Forest Service Cabins on Prince of Wales Island such as Red Bay Lake Cabin and Salmon Bay Lake Cabin. For a true fishing trip however staying with a lodge is recommended.
Many fishing opportunities exist on Prince of Wales Island, and while vast and wild, you can experience a lot in a single day from Saltwater Charters and Guided Fishing to many self-guided fishing trip options. Combined with the gorgeous scenery, a natural playground for outdoor enthusiasts, it is surprising more people do not visit this little hideaway.
---
Top Rated Fishing Lodges & Resorts
6 - 7 Days:
$9,000 - $12,000 Per Person
4 - 5 Days:
$8,000 to $9,000 Per Person
4 - 5 Days:
$4,500 to $5,000 Per Person
6 - 7 Days:
$3,500 to $4,000 Per Person
4 - 5 Days:
$2,500 to $3,000 Per Person
6 - 7 Days:
$2,500 to $3,000 Per Person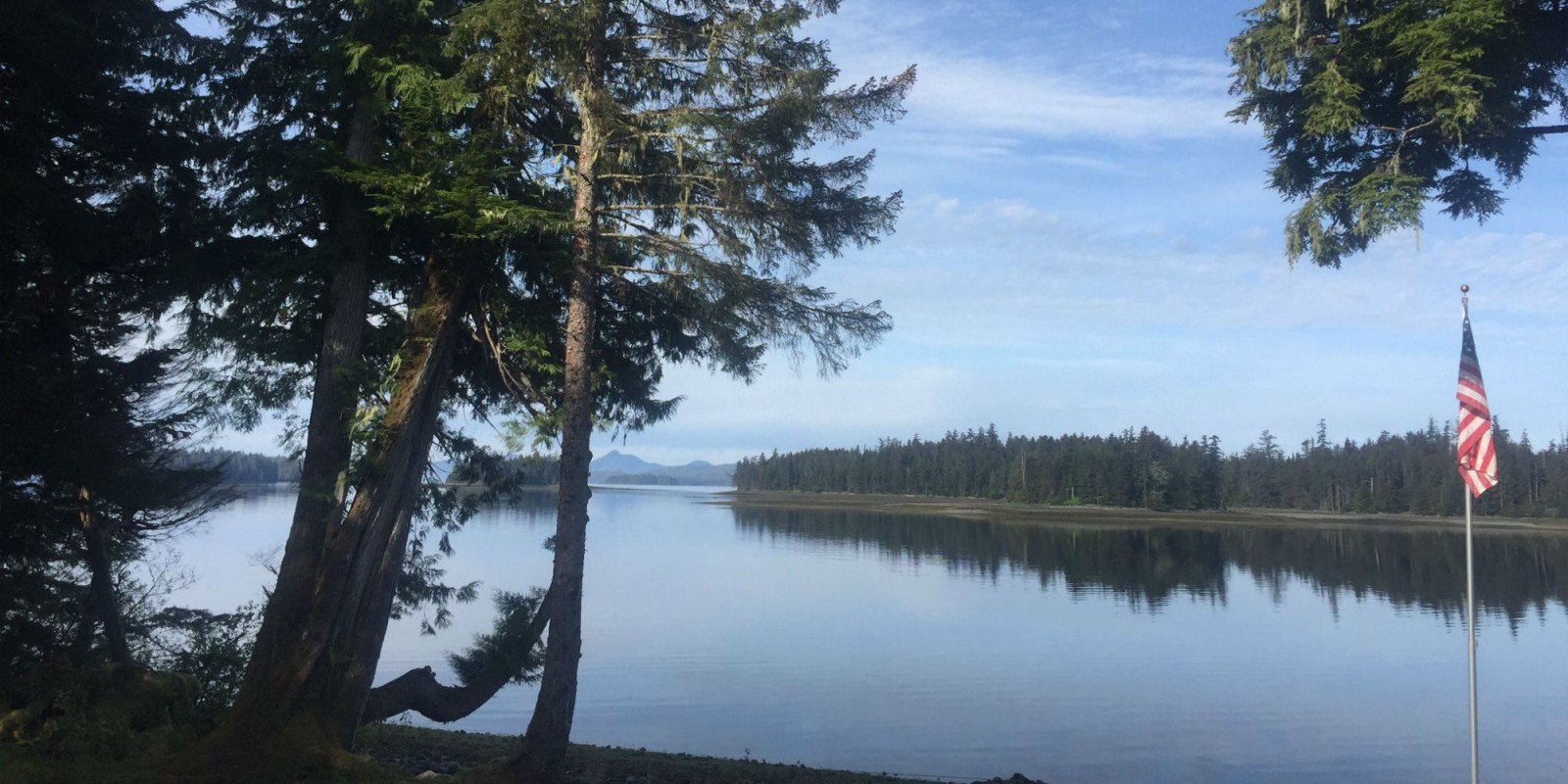 4 - 5 Days:
$2,500 to $3,000 Per Person
4 - 5 Days:
$4,500 to $5,000 Per Person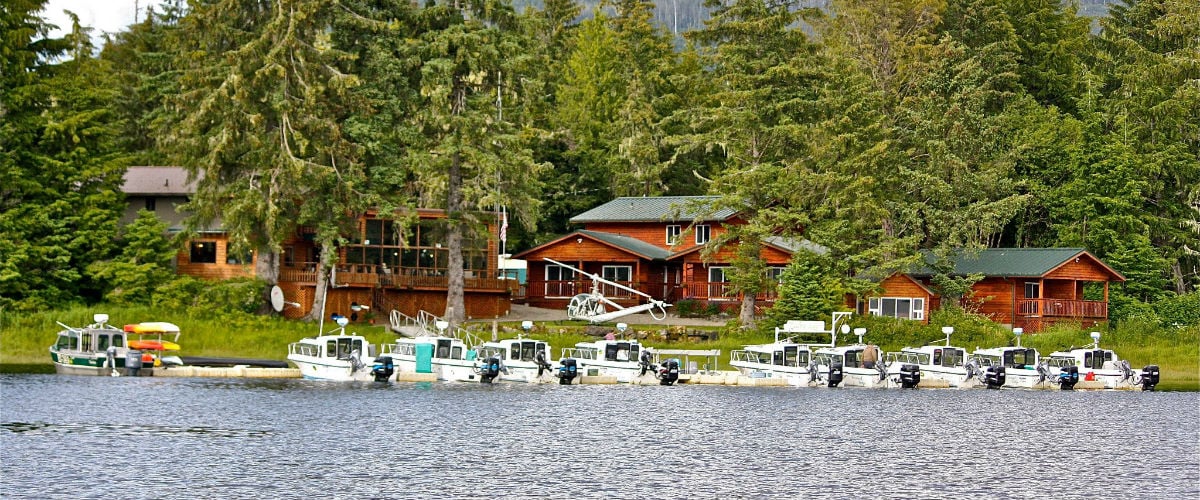 4 - 5 Days:
$3,500 to $4,000 Per Person
6 - 7 Days:
$3,500 to $4,000 Per Person
4 - 5 Days:
$2,500 to $3,000 Per Person
6 - 7 Days:
$2,500 to $3,000 Per Person
4 - 5 Days:
$1,500 to $2,000 Per Person
4 - 5 Days:
$4,500 to $5,000 Per Person
Other Fishing Destinations To Consider
Related Blog Articles