Seward has a fishing option for everyone. While this is primarily a saltwater fishing town, but you can easily reach the Kenai River in about 1.5 hours by car or fly-out to some of the remote fishing locations the Kenai Peninsula has to offer.
For saltwater fishing, you have access to King Salmon, Silver Salmon, Pink Salmon, Chum Salmon, and Sockeye Salmon. You can also fish for monster Barn Door Halibut or go a bit exotic and target the 700-pound Salmon Shark. Speaking of exotic, try your hand (literally) at tossing flies for saltwater bass or drop a line deeper for the massive Lingcod and Red Snapper.
Resurrection Bay is world-famous for Halibut and Salmon fishing, but there are other options too. Montague Island offers many sheltered coves in which you can land big Trophy fish. Head out west to the Northwestern Fjords and fish for big Halibut, Salmon, or Rockfish. You can even find some walk and wade opportunities to fish Bear Creek, just outside of town.
With so many quality options, there is something in Seward, Alaska for every angler and every outdoor enthusiast. Expect a very family-friendly town and still manages to offer options world-class fishing for those of us who love to target trophies.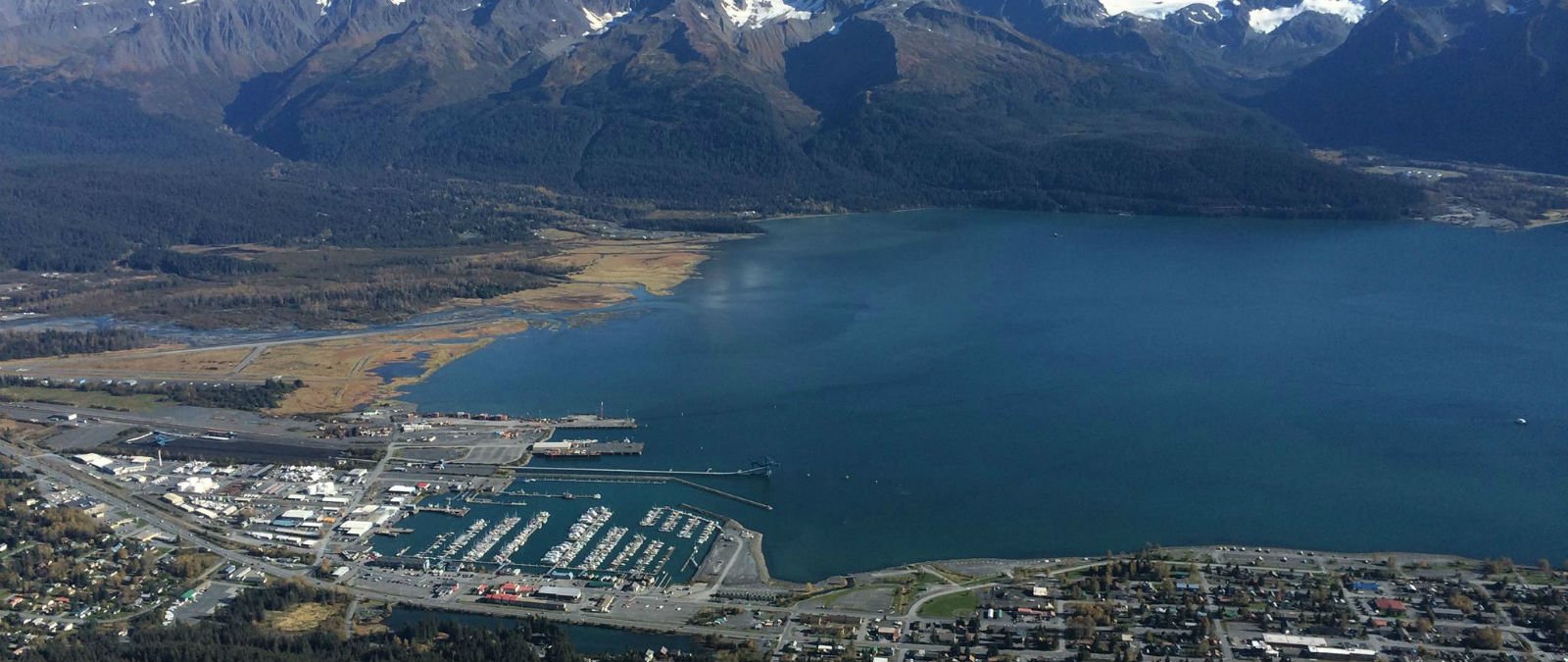 Why Visit Seward, Alaska?
Seward, Alaska is an old WWII military town that is modernized and sits along the shores of Resurrection Bay and the Gulf of Alaska. The area has many historical vistas and is home to one of the best Saltwater fisheries in the world. The town has a resident population of about 2,750 people but can have an event crowd that reaches over 20,000 people.
Unless you have access to a small aircraft there are no direct flights into Seward – however, getting to Seward is not tricky. Visitors typically drive or ride the train from Anchorage Alaska. Seward is about 126 miles from Anchorage, and the drive takes about two hours. You can also get to Seaward via the Alaskan Railroad, and the trip from Anchorage is 4-hours. There are daily runs between the two cities too. If you are here to fish, driving is a good option. If you are bringing the whole family, and you should, the train is a beautiful way to come.
While not overly large, Seward has plenty to offer for lodging, outdoor recreation, dining, and of course, for fishing.
Seward is an easy, and interesting, way to experience Alaska. It offers a beautifully preserved military history and a modern aspect that blends the wilderness with social living. You can find many options for lodging from luxury fishing lodges and hotels to motels, hotels, B&B's, and even camping and RV parks. Most accommodations are in or near the town, making it easier to find the perfect place for your group. There are five-star restaurants, grocery stores and even a range of fast-food restaurants. Many of the local fishing lodges have restaurants, but the dining option list is so long you can make your own food itinerary.
As an Alaska fishing location, Seward is a hotspot that rivals Homer, Alaska for saltwater and Halibut fishing. You can fish for all five species of Pacific Salmon, big Trophy Halibut, and world-record Rockfish and Lingcod. If you want more than just fishing, the town has plenty to offer.
In terms of outdoor recreation, there is plenty to do here that fits the whole family. Each 4th of July is the Mount Marathon Race, and the town is crazy busy. Seward sits along the boundary of the Kenai Fjords National Park, and Exit Glacier is just ten miles outside of town. Visitors enjoy Sea Kayaking, Guides Kayak tours of the glaciers, glacier calving via tour boats, whale watching - Humpbacks, grays, and orcas - massive seabird rookeries, Dog Mushing Kennel tours, ice climbing, hiking - many trails - horseback riding, and so much more. There is also the Alaska SeaLife Center with its massive aquarium and an for those of you who want to go a bit rustic - overnight kayaking tours. Many of these activities are excellent for people of all ages.
---
Top Rated Fishing Charters & Guides
Top-Rated Seward Fishing, Sightseeing, & Adventure Charters | Choose From Half Day, Full Day & Private Custom Charters
Half Day:
$150 to $199 Per Person; $200 to $299 Per Person
Full Day:
$200 to $299 Per Person; $300 to $399 Per Person
Full Day:
$200 to $299 Per Person; $300 to $399 Per Person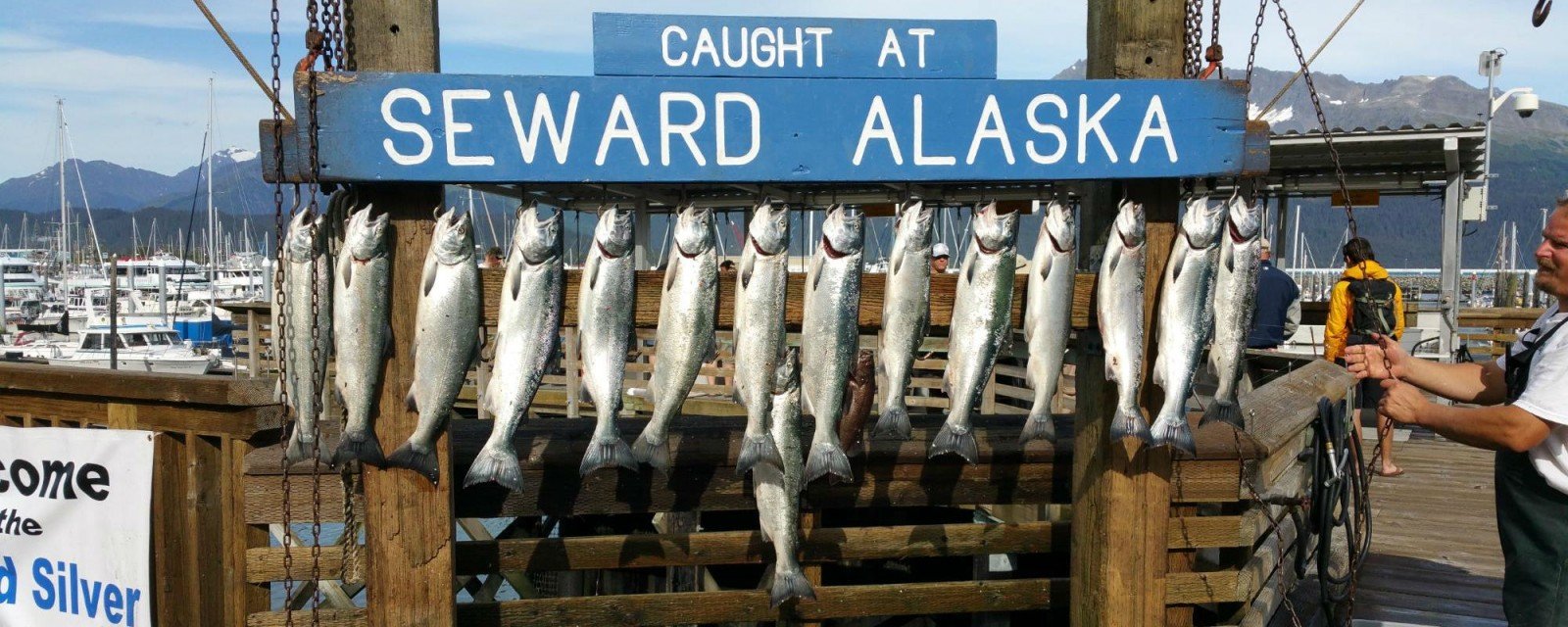 Half Day:
$150 to $199 Per Person
Full Day:
$300 to $399 Per Person; $200 to $299 Per Person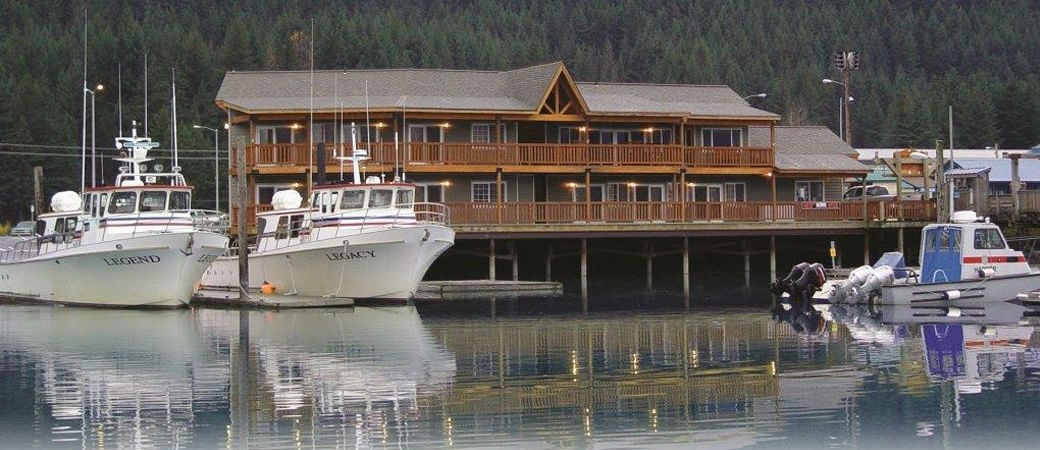 6 - 7 Days:
$3,500 to $4,000 Per Person
4 - 5 Days:
$2,500 to $3,000 Per Person
Half Day:
$200 to $299 Per Person
Full Day:
$200 to $299 Per Person; $300 to $399 Per Person
Full Day:
$200 to $299 Per Person; $300 to $399 Per Person
6 - 7 Days:
$4,500 to $5,000 Per Person
4 - 5 Days:
$3,500 to $4,000 Per Person
Full Day:
$300 to $399 Per Person
Half Day:
$200 to $299 Per Person
Full Day:
$200 to $299 Per Person; $300 to $399 Per Person

Half Day:
$200 to $299 Per Person
Full Day:
$200 to $299 Per Person; $300 to $399 Per Person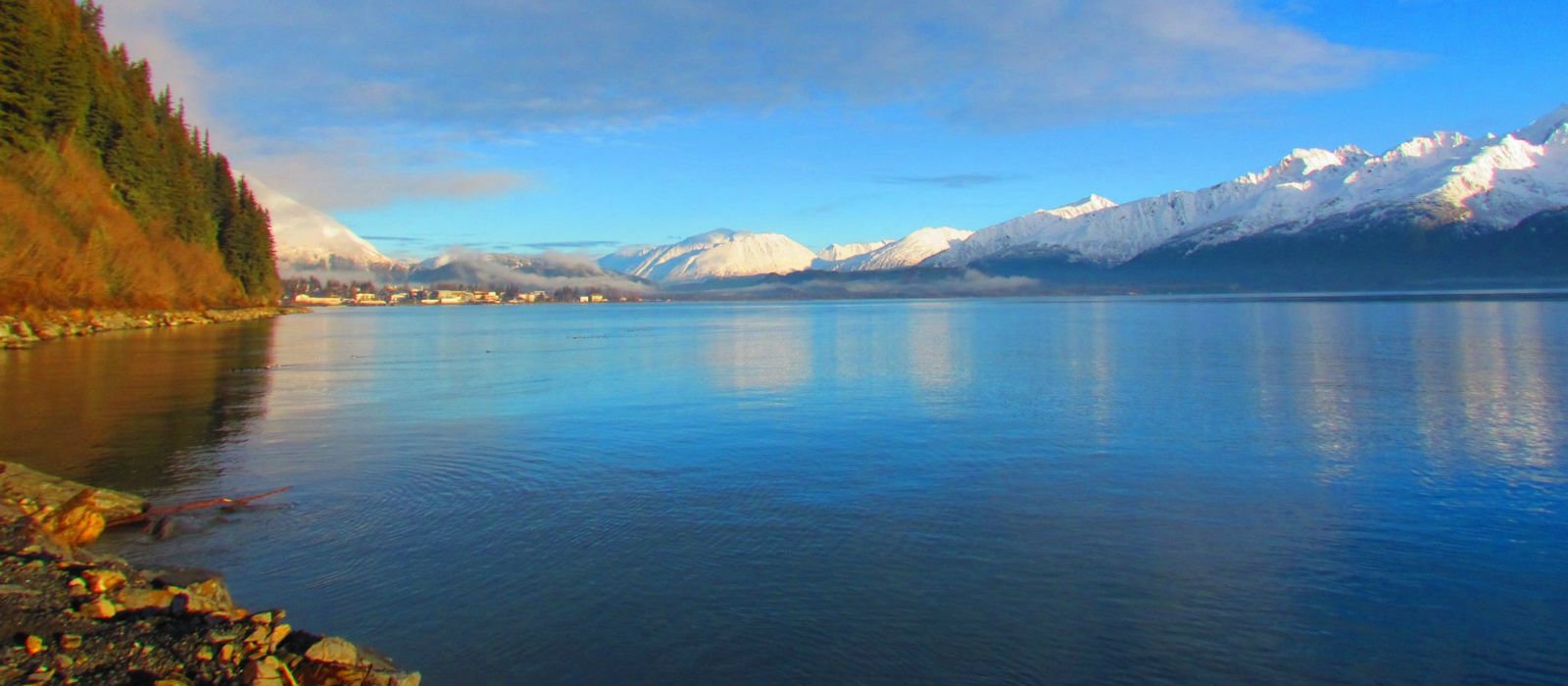 6 - 7 Days:
$3,500 to $4,000 Per Person
4 - 5 Days:
$1,500 to $2,000 Per Person
Half Day:
$200 to $299 Per Person
Full Day:
$300 to $399 Per Person; $200 to $299 Per Person
Other Fishing Destinations To Consider
Related Blog Articles