Skagway is a small town with 968 rear-round residents, but it sits in a very historic spot. Welcome to the Klondike Gold Rush and the town that spearheaded the supply lines for that rush. Skagway is also the last stop for most cruise ships that run the Inside Passage. It is also the last stop of the Alaska Marine Highway and for the Ferries that run this route.
Getting here is not overly tricky, but some extra time is necessary. You can arrive in Skagway by air, car, or boat. It is just 45-minutes from Juneau by air. Many people come to Skagway via cruise ships or by ferry. You can catch a ferry in Bellingham, Washington or Prince Rupert, British Columbia. Ferries offer car and RV transport, observation decks, dining, and even free camping while onboard. You can also boat to Skagway with your boat as their Small Boat Harbor offers moorage. If driving, you come in from Whitehorse in the Yukon territory, which is 110 miles away. It is a two-lane well-maintained highway that is open year-round.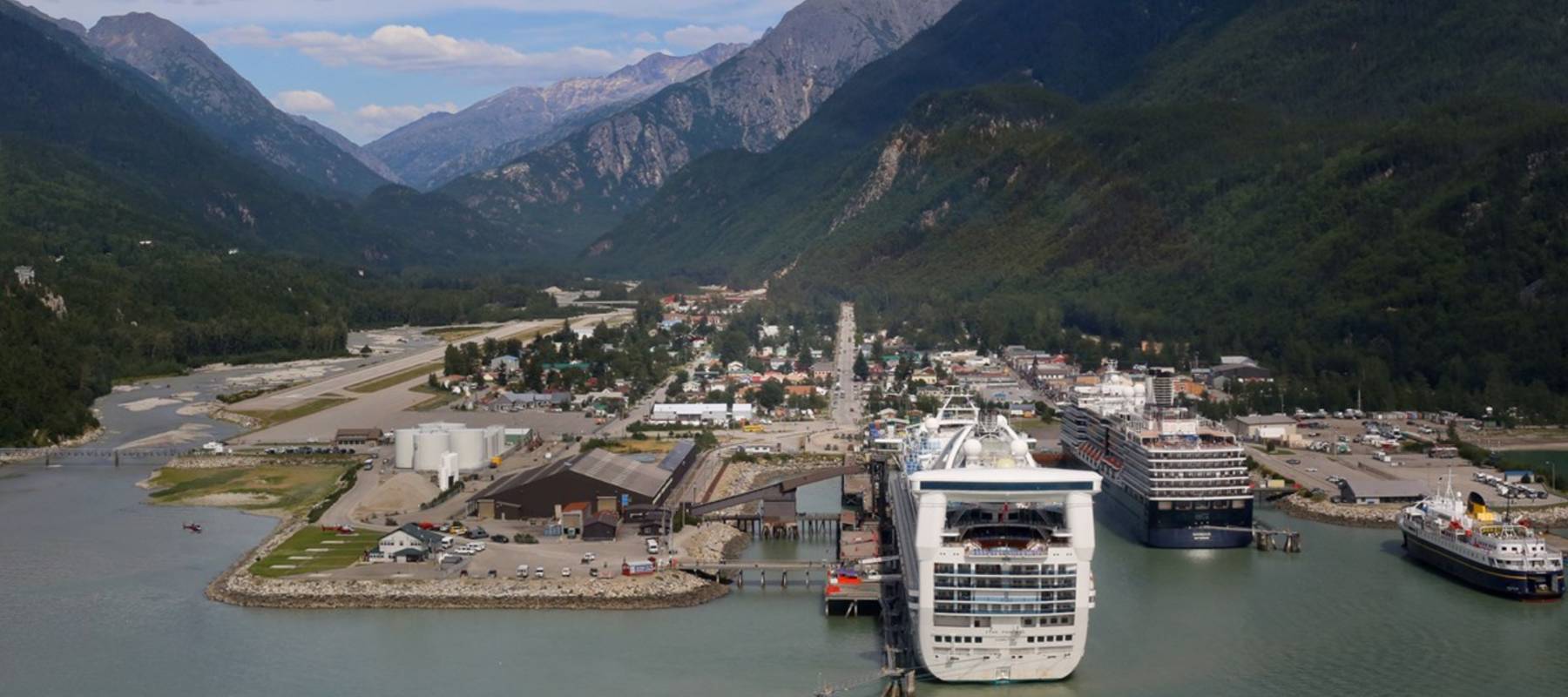 Why Visit Skagway?
There are two reasons to visit Skagway. First is the fantastic fishing that happens here, and second is the long list of outdoor and cultural things to do here. Welcome to the Taiya Inlet, which is the estuary around Skagway. The area is part of the Lynn Canal.
The quiet waters of the Taiya Inlet provide a natural playground for kayaking, wildlife viewing, fishing, and hiking. In Skagway, you will find several walking tours, DIY car tours, shoreline excursions including canoe and kayaking tours, rock climbing, and hiking into the wilds. The area is home to many museums that showcase the gold-rush era and is part of the Klondike National Historical Park. Additional activities include zipline adventures, saltwater and freshwater fishing, sled dog tours, railway tours on the White Pass to the mining towns that dot the way between Skagway and the Yukon. There are also bike rentals and bike tours available.
Hiking the Skagway area is a popular outdoor activity, and the Lower Reid Falls trail is spectacular. You can also visit Davidson's Glacier or hit the shopping centers at State Street and Broadway Street. For those who have the gold fever, a trip to Dredge Town provides an opportunity to mine for gold.
The long list of things to do in Skagway makes this a vacation destination for thousands of visitors each summer. Lodging is relatively easy with ample motels, hotels, cabin rentals, B&Bs, several RV parks, and campgrounds. There are a few fishing lodges and plenty of saltwater charters.
The range of restaurants, cafes, BBQ joints, and grocery stores makes finding food easy. The long list of activities, the many places to stay and eat makes Skagway a perfect destination that many people take up each year.
Why Fish Skagway, Alaska?
Skagway offers year-round fishing. The quiet waters mean Salmon are available all year long, as is Halibut. You can also seasonally fish Freshwater or Saltwater via a guide, charter, or self-guided DIY fishing. There are all five species of Pacific Salmon here, Halibut, Dolly Varden, and Cutthroat Trout.
The saltwater salmon fishing here primarily targets King Salmon and Pink Salmon while the freshwater opportunities include Silvers, Sockeye, Pinks, and Chum with the added option for Dolly Varden and Cutthroat Trout. There are plenty of charters here in Skagway, and most will target King Salmon or Halibut and sometimes both. There are guided fishing adventures to the Chilkoot River and the Chilkat River and at Chilkoot Lake.
For self-guided DIY King Salmon fishing, you can fish from the shore or boat in the Taiya Inlet. The fish hatchery here releases around 250,000 King Salmon Smolt each year, and they return to the Inlet to spawn.
For Saltwater charters, the focus is usually on fishing for Halibut or King Salmon, but if you limit out quickly, you may experience Rockfish, which includes Snapper and Lingcod. The local area has plenty of Trophy Fish from Halibut to King Salmon and don't discount Rockfish or Lingcod fishing as well. With so many fishing options and so many options for adventure here, it is not surprising that so many folks visit Skagway each summer.
---
Top Rated Fishing Charters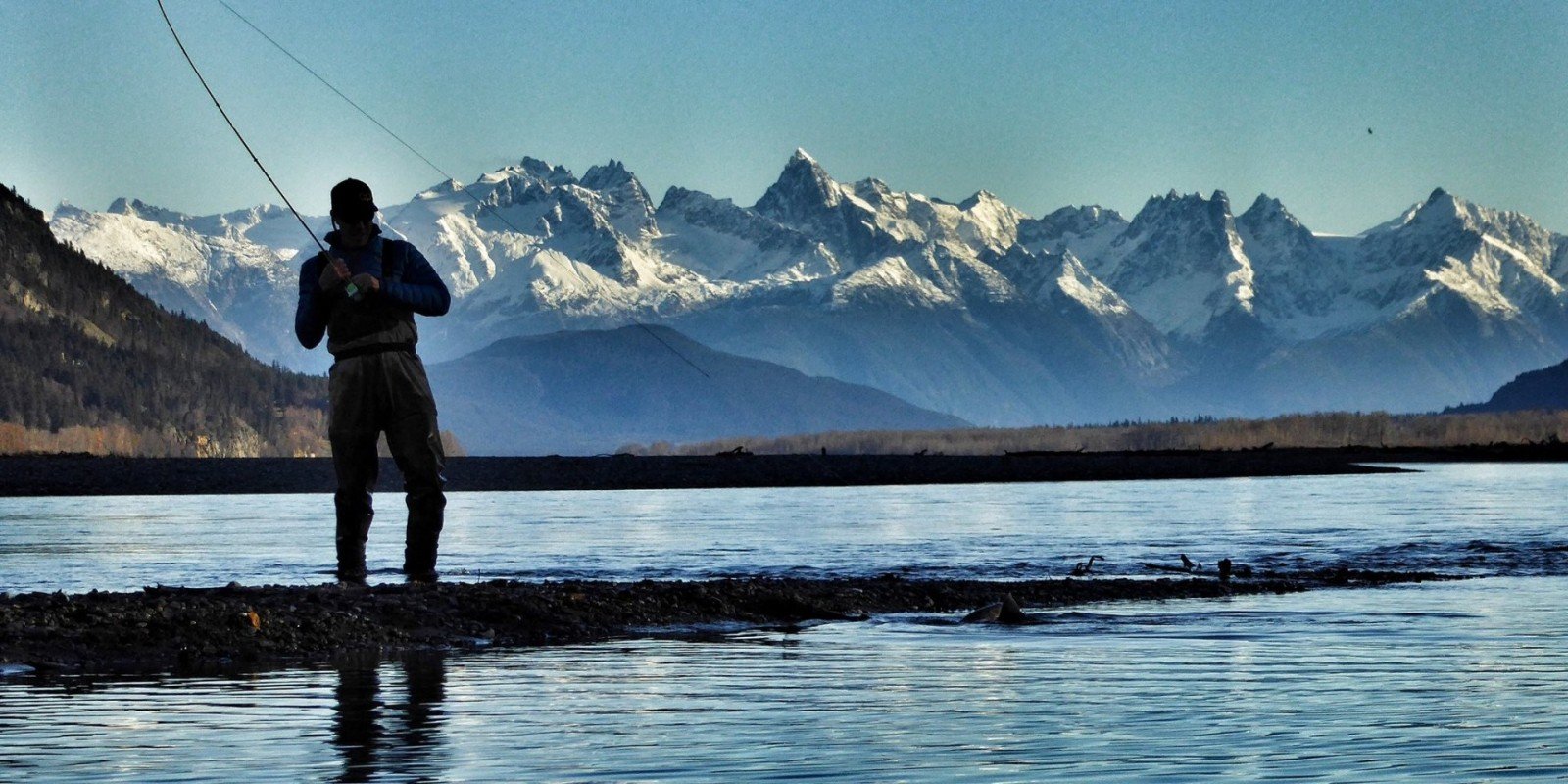 Half Day:
$200 to $299 Per Person
Full Day:
$200 to $299 Per Person; $300 to $399 Per Person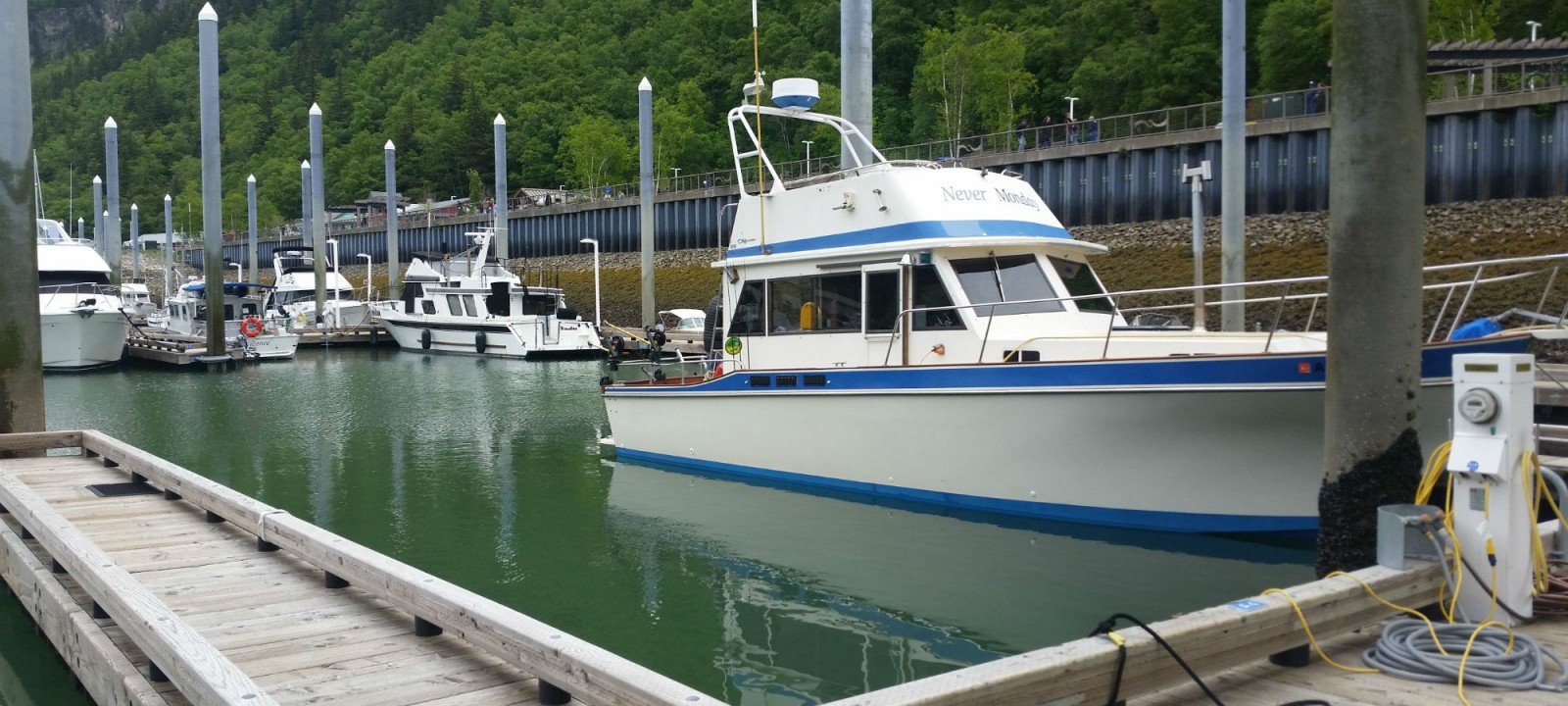 Half Day:
$150 to $199 Per Person
Full Day:
$200 to $299 Per Person
Half Day:
$150 to $199 Per Person
Full Day:
$300 to $399 Per Person
Other Fishing Destinations To Consider
Related Blog Articles