Sterling is a small town that sits along the shores of the Kenai River, Alaska. It is 137 miles from Anchorage via the Sterling Highway, which oddly is how the town received its name. There are two ways to get to Sterling. You can drive from Anchorage, which is 2 ½ hours by car, or you can fly into the town of Kenai and rent a car, take a taxi, or arrange for your fishing lodge or guide to pick you up there. Getting here is not difficult.
Sterling sits along the Sterling highway about 10-miles Northeast of Soldotna, 22 miles Northeast of Kenai, and 34 miles down the road from Cooper Landing. If you know Alaskan Geography, the names of those towns around Sterling should ring familiar. The Kenai River is one of the best fishing areas on the entire planet. Sterling is also a place where outdoor activities may come close to matching sportfishing.
Why Visit Sterling, Alaska?
Sterling makes a remarkable place to make your base if you want to experience all of the Kenai Peninsula. It is just ½ hour to Cooper Landing where the mighty Kenai River starts, and where you can access the Russian River. Sterling also marks the boundary between the Upper Kenai River and the Middle Kenai River. You are a mere 15 minutes from Soldotna where the world-record King Salmon was caught. The Town of Kenai is just 22 miles away by car, and you can access Saltwater Fishing or fish the lower Kenai River. The Kasilof River is only 34 miles away, as is the beachfront along Cook Inlet.
Geographically, you have access to the Moose River, which joins the Kenai River in Sterling, and the Funny River. There are several campgrounds in the area, and some offer RV parking. There is a campground where the Moose River joins the Kenai, and this is one of the hottest fishing areas, especially for Pink Salmon, Silver Salmon, and Sockeye Salmon. The best part?…it is also a big, fat secret.
Sterling has a population of around 5,600 people and many opportunities for lodging. There are luxury fishing lodges, cabin rentals, hotels, and even a resort or two. You can find quality dining options that range from five-star restaurants to fast-food options. There are grocery stores, a fish processing place, and a place where you can rent waders. Remember that felt-soled waders are illegal in Alaska.
The local waterways offer some 120-miles of canoeing trails, some as long as 60+ miles. Scout Lake is a day-use State Recreation Area offering a fantastic place to swim, boat, and fish. Sterling is also not far from the Kenai National Wildlife Refuge. There are over 110 miles of hiking trails inside the refuge, and many are mild hikes perfect for families with kids. Some are multi-day hikes suited for the more advanced hiker/backpacker. Note: Always be wary of bears, they are plentiful here.
Wildlife viewing is almost accidental. The local area has a lot of bears, eagles, wolves, moose, and other exciting creatures. This is a beautiful area for birding, and if you love botany, the National Wildlife Refuge is overwhelmingly amazing. Plus, there is world-class fishing right here too.
Fishing Sterling, Alaska
Sterling is at the epicenter of fishing on the Kenai River. This stretch is the Middle Kenai and one of the most fished sections of the river. The Middle Kenai flows from Skilak Lake to about the town of Soldotna. This section of the Kenai River is where you find some of the bigger Salmon. They pool in the lower parts, and they swim upstream in bunches because the Kenai River is broader here.
There is also the Moose River - Kenai River Confluence, which can be one of the hottest fishing spots around - especially if the Kenai River is congested with fishers. The Moose River flows slowly, and as it dumps into the Kenai, it creates a slow spot. Fish, especially Salmon, need to rest as they swim upstream, and that little spot of slow water is just what they love. That confluence makes excellent fishing for Pink Salmon, Silver Salmon, and Sockeye Salmon fishing. It is also the spot where the record Pink Salmon was landed.
The Funny River is here too and borders the town of Sterling. It has a boat launch about 14-miles down Funny River Road. The area is good for Silver Salmon fishing.
Fishing the Kenai also gives you access to Trophy Rainbow Trout in the 20"-30" range and Dolly Varden in the 10"-25" range. The Kenai River is well known for Salmon fishing, and you have access to Kings, Silvers, Sockeye, Pinks, and Chum here. Due to the high level of fishing, there are plenty of guides available. Guides are a good bet since they know where the fish are and how they are moving up the rivers. There are DIY fishing options here too. A great place for lake fishing is Scout Lake, which is adjacent to Scout Lake State Recreation Area also. They stock the lake with Rainbow Trout and Arctic Grayling making this a natural fly-fishing paradise. Scout Lake is day-use only.
With so many beautiful things to do around Sterling, Alaska, it is no wonder that thousands of people visit the area each summer. Sterling is one of those places where the King Salmon record could be broken or any of the other world-fishing records that have to do with Salmon and big, fat Rainbow Trout.
---
Top Rated Sterling Fishing Guides, Camps & Lodges
At Kenai Drift Anglers, we are dedicated to providing the best Alaska fishing experience possible
Half Day:
$200 to $299 Per Person
Full Day:
$200 to $299 Per Person; $300 to $399 Per Person
Package:
Full Day of Guided Fishing
Package:
Half Day of Guided Fishing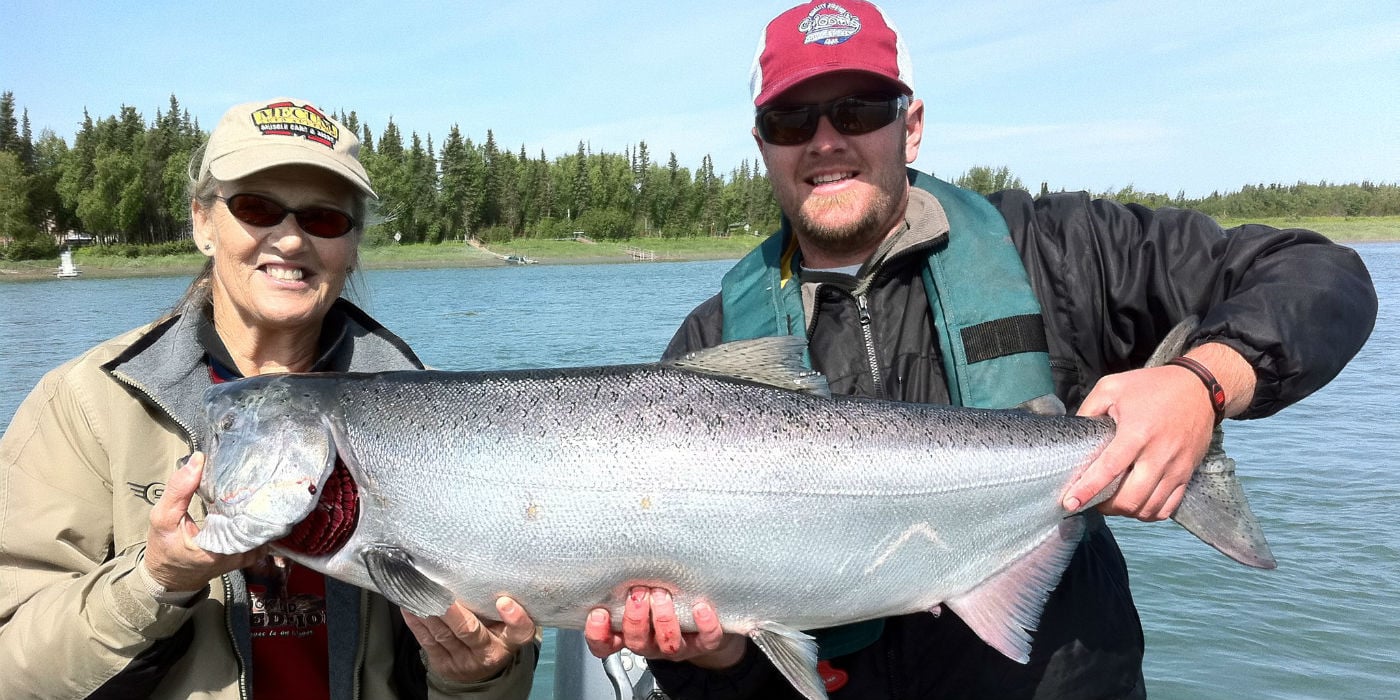 6 - 7 Days:
$2,500 to $3,000 Per Person
4 - 5 Days:
$1,500 to $2,000 Per Person
Half Day:
$200 to $299 Per Person
Full Day:
$300 to $399 Per Person; $400 to $499 Per Person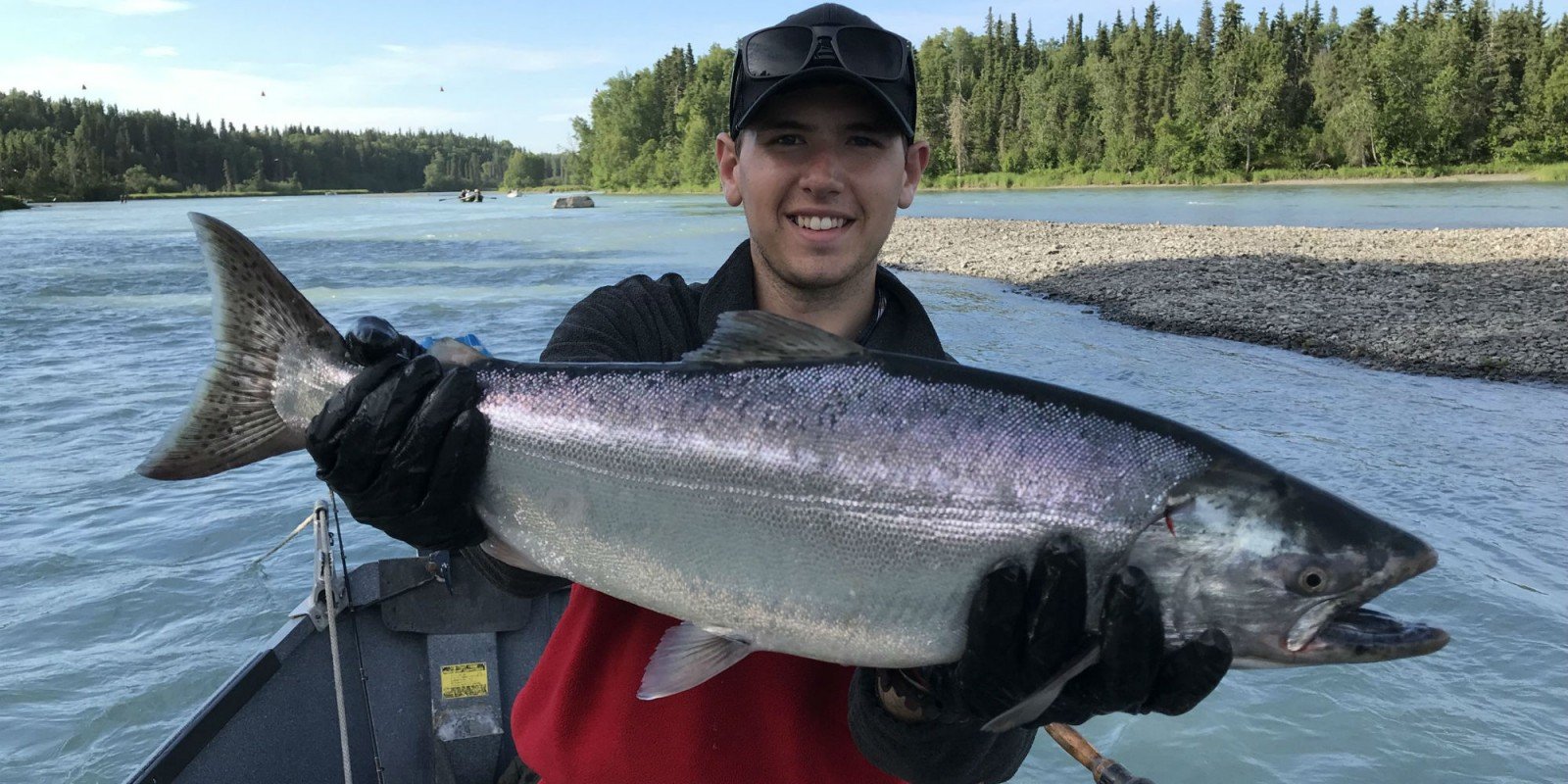 6 - 7 Days:
$2,500 to $3,000 Per Person
4 - 5 Days:
$1,500 to $2,000 Per Person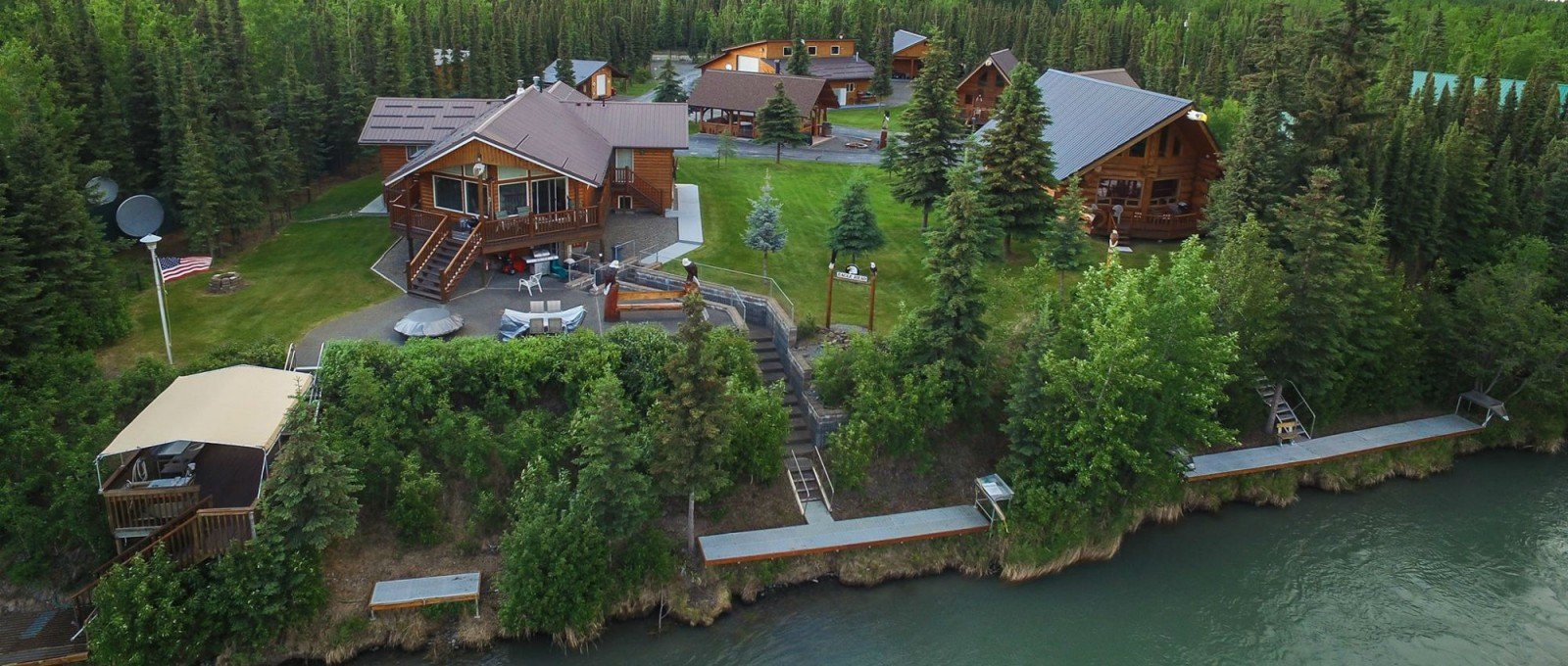 6 - 7 Days:
$2,500 to $3,000 Per Person
4 - 5 Days:
$1,500 to $2,000 Per Person
6 - 7 Days:
$2,500 to $3,000 Per Person
4 - 5 Days:
$1,500 to $2,000 Per Person
Full Day:
$200 to $299 Per Person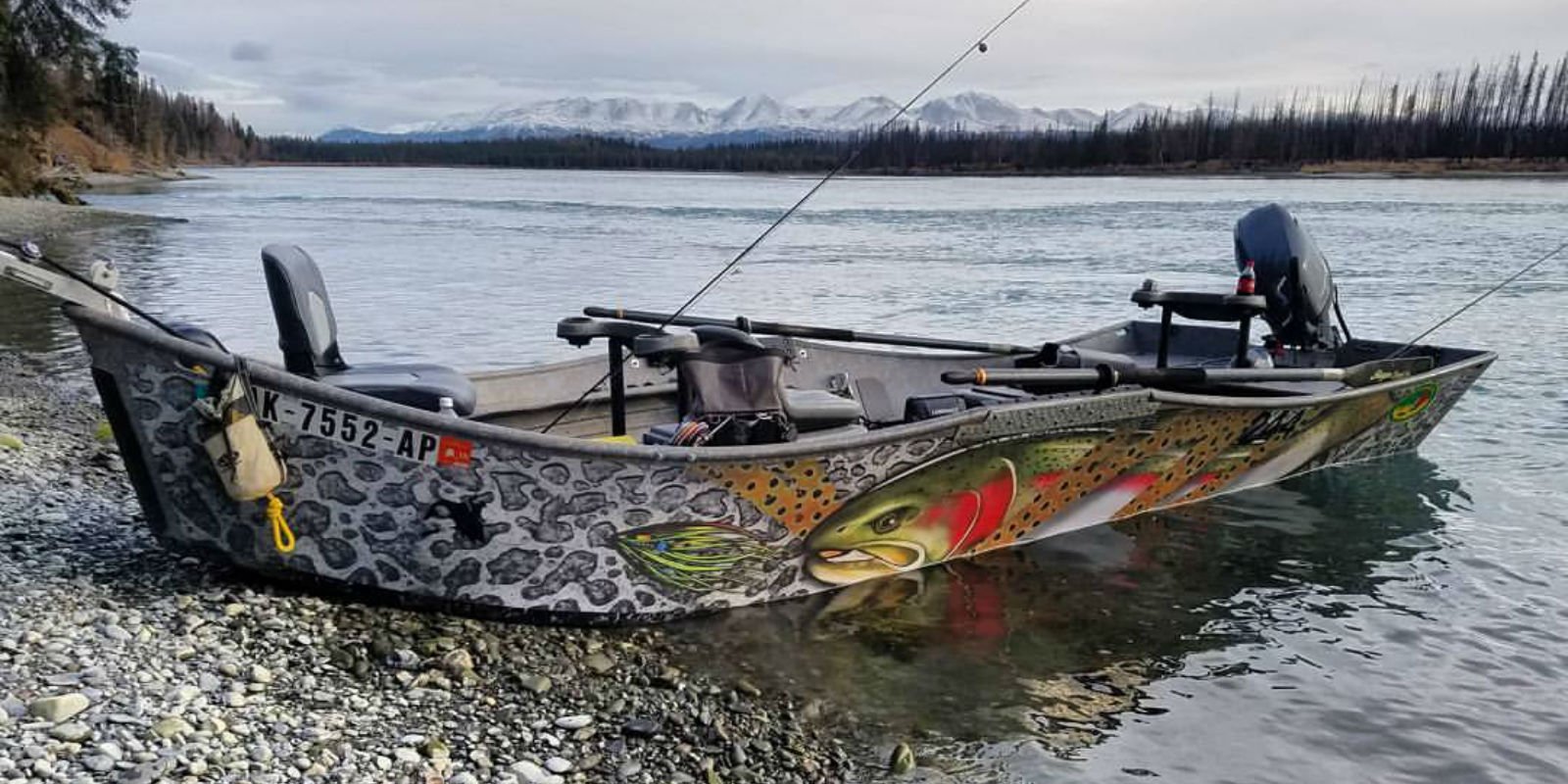 Half Day:
$150 to $199 Per Person
Full Day:
$200 to $299 Per Person
Other Fishing Destinations To Consider
Related Blog Articles