Talkeetna, Alaska, is a small town about 2 ½ hours northeast of Anchorage and along the Alaska Parks Highway. Talkeetna sits in the shadow of Denali and on the edge of the Denali National Park. The area is rich in outdoor activities that range from guided hiking and flightseeing adventures to world-class Salmon fishing, to quiet shopping excursions to local art and craft shops.
Talkeetna has a year-round population of just under 900 people and offers a historic downtown area that is on the national historic register. Geologically, Talkeetna sits at the confluence of the Susitna, Chulitna, and Talkeetna Rivers and means "River of Plenty" in the Dena'ina language. The local area is fantastic for freshwater fishing, hiking, flightseeing, wildlife viewing, and many other enjoyable activities.
Getting here is easy. It is just 2 ½ hours by car from Anchorage, and the Alaska Parks Highway is one of the best-maintained highways in Alaska. It is wide and open all year long and there are also plenty of fishing options along the Alaska Parks Highway to explore as well.

Why Visit Talkeetna, Alaska?
Talkeetna sits in one of the most amazing locations. Just passed the Denali National Park. It is one of the best basecamp areas for people who visit the park. As such, you can find a range of lodging options that include all-inclusive fishing lodges, campgrounds, RV parks, cabins, and vacation rentals. There are two markets in Talkeetna and a few restaurants, including a pizza joint. That information translates into a relatively easy time finding food, lodging, and supplies. Even so, reservations are a must as the town sees a fair number of visitors each summer.
Many people visit Talkeetna due to its proximity to Denali - the mountain. The climbers come because of the closeness to the mountain. Other visitors to the area enjoy the many outdoor activities. Flightseeing gives a great perspective of Denali and the massive area around it. Along the way is the opportunity to view wildlife, including bears. The major rivers here are glacial fed, and certain parts are safe for rafting, but the big draw for water sports comes from the many tributary creeks and streams where the water is safer. Hiking is big here too, and there are many trails for all levels of adventurers. The Talkeetna Lakes Trailhead is excellent for year-round exploration - hiking in the summer months and skiing in the winter. The Talkeetna Riverfront Park is also a beautiful place to explore with the whole family. If you're into hiking there are many hiking trails in Denali and so it makes an excellent day-trip adventure. Denali National Park is about 85 miles away and takes about 2 ½ hours by car. Mountain biking is also popular, and there are bike rental shops in Talkeetna.
Visitors also enjoy river boat tours of the local area, and the downtown historic district is a cool place to shop, view art, and enjoy music. With so much to do and the fantastic location, it is easy to see why Talkeetna attracts many visitors each year.
Fishing near Talkeetna
Fishing near Talkeetna offers access to all five species of Pacific Salmon - The Kings, Silvers, Chum, Pinks, and Sockeye. Talkeetna is also farther north, and as such, there are Arctic Grayling here too. There are DIY fishing opportunities, but guides are highly recommended. The major rivers here - the Talkeetna, Susitna, and Chulitna - are all glacially-fed. For fishing, this means as the summer draws on, they become filled with turbidity from the rushing water. For fishing, it is much easier and more enjoyable to fish the tributaries of these rivers where the water is shallow, slower, and generally clear. Clear Creek, Cache Creek, Larson Creek, and Prairie Creek are three excellent places to fish. The peak time to fish in the Talkeetna area is in mid-July. The tributaries are full of Chum Salmon, and you can target Trophy Rainbow Trout too.
Guided fishing offers many opportunities to toss flies for Salmon, Trout, Grayling, and even Northern Pike. You can fly-out to some of the lakes in the area, jet boat down the rivers to the tributaries, float the creeks, heli-fish in remote streams or lakes, or take a Mokai guided fishing adventure. A Mokai is a small jet-powered kayak.
While other areas of Alaska are well-known for Trophy fishing, the tributaries here are quiet, approachable, and full of fish. Chum Salmon are also somewhat overshadowed by the Silver, Kings, and Sockeye. They are larger than Silvers and Sockeye, and their fight is on par with the Silvers. They are often at their largest the same weight-range as the small and medium Kings. So, you get the best of both worlds with Chum Salmon.
Great fishing, quiet locations, beautiful scenery and plenty of fish make Talkeetna a great fishing option to consider on your Alaskan adventure.
---
Top Rated Fishing Guides & Trips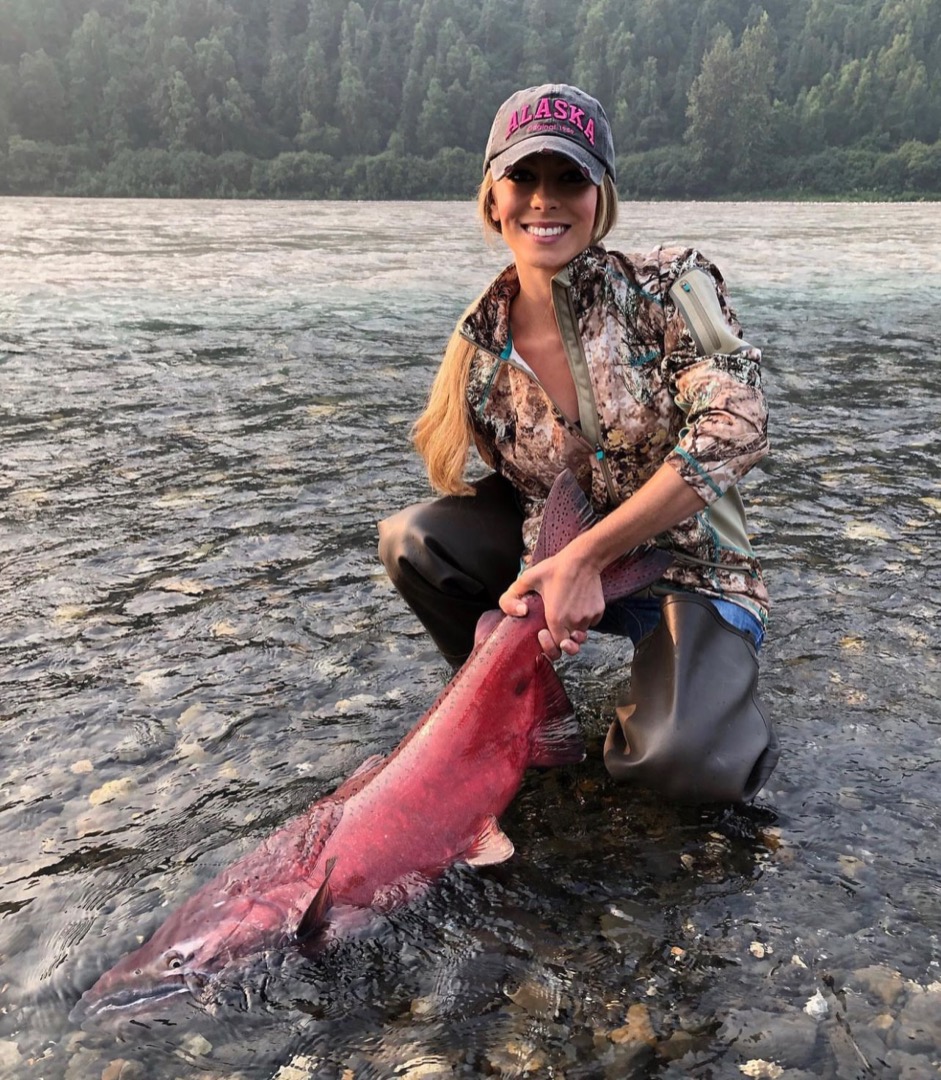 Half Day:
$200 to $299 Per Person
Full Day:
$200 to $299 Per Person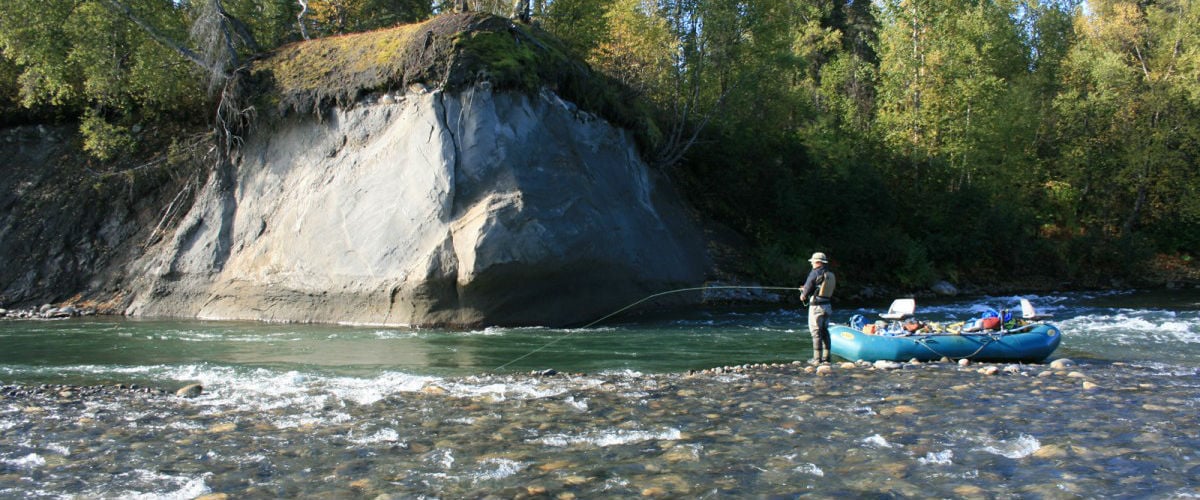 6 - 7 Days:
$2,500 to $3,000 Per Person
4 - 5 Days:
$1,500 to $2,000 Per Person
Half Day:
$150 to $199 Per Person
Full Day:
$200 to $299 Per Person; $500 to $599 Per Person
6 - 7 Days:
$3,500 to $4,000 Per Person
Other Fishing Destinations To Consider