Willow is a small hamlet about 1.5 hours north of Anchorage. For a small village, it has a lot to offer. The town began in earnest as a tent city for the Alaskan Gold Rush around 1900. The development of the Double Ender Sled Trail to supply the town and its hoard of miners eventually gave way to the framework for the outdoor adventure capital that is Willow today. The town has a year-round outdoor lifestyle making it a tourist destination. For the winter months, Willow offers cross country skiing, and snowmobiling along well-developed trails. Willow is also the official restart (where the racing really begins) of the Iditarod Dog Sled Race. In the summer the local trails are perfect for backpackers, hikers, and those who love the outdoor life.
Today, the town is smaller than when they discovered gold, but there is a spattering of shops, restaurants, cabins, and campgrounds. The local area is a convergence of creeks and rivers, offering a perfect outlet for walk and wade fishing and for those who are looking for Alaska float trip fishing.

Why Visit Willow, Alaska?
Small as it is, Willow has a rich mining history and plenty of cultural venues. The town is easy to explore and scattered here and there are shops, restaurants, and cafes.
Expect a rural experience with enough amenities to make you happy but not a lot of extras. The population here is around 2,000 year-round residents. There are a couple of grocery stores and a few pizza places and delis, plus several restaurants.
Why Fish Willow, Alaska?
If you are looking for a place to fish that offers both guided and easy self-guided Alaska fly-fishing away from the crowds, it does not get much better than Willow, Alaska. You have easy access to Willow Creek, Montana Creek, Clear Creek, and the Susitna, Little Susitna, Talkeetna, and Deshka Rivers are within 30-minutes to an hour by car. The local waters are home to King Salmon, Silver Salmon, Chum Salmon, Sockeye Salmon, and Pink Salmon. There is a year-round resident population of Rainbow Trout, Dolly Varden, and Arctic Grayling. The area around Willow, Alaska is a fly-fishing paradise and a welcome home for spin-cast fishing too.
Fishing is not difficult as there are plenty of areas for walk and wade fishing, making this a beautiful DIY fishing area as well as plenty of stretches of river or creek to float. You can pick up a guide for the day or week and fish for almost as long as you like.
The Salmon fishing season for the area usually begins in mid-June, which is when to fish for King Salmon. The Sockeye Salmon follow the Kings in July, and by August, the Chum and Silver Salmon are here. The Pink Salmon, which are the smallest of the five species of Pacific Salmon, only appear every other year. Regardless of when you come, the creeks and rivers have a year-round population of Rainbow Trout, Dolly Varden, and Arctic Grayling.
Despite its small-size, Willow is a great home base for outdoor adventure in Alaska. For a small town, this little hamlet was to replace Juneau as the Alaskan State Capital, which is a clue to why Willow is a must-visit destination. The fishing here is fantastic, but what will stick in your mind is the incredible view you have of Denali.
---
Top Rated Fishing Guides, Camps & Lodges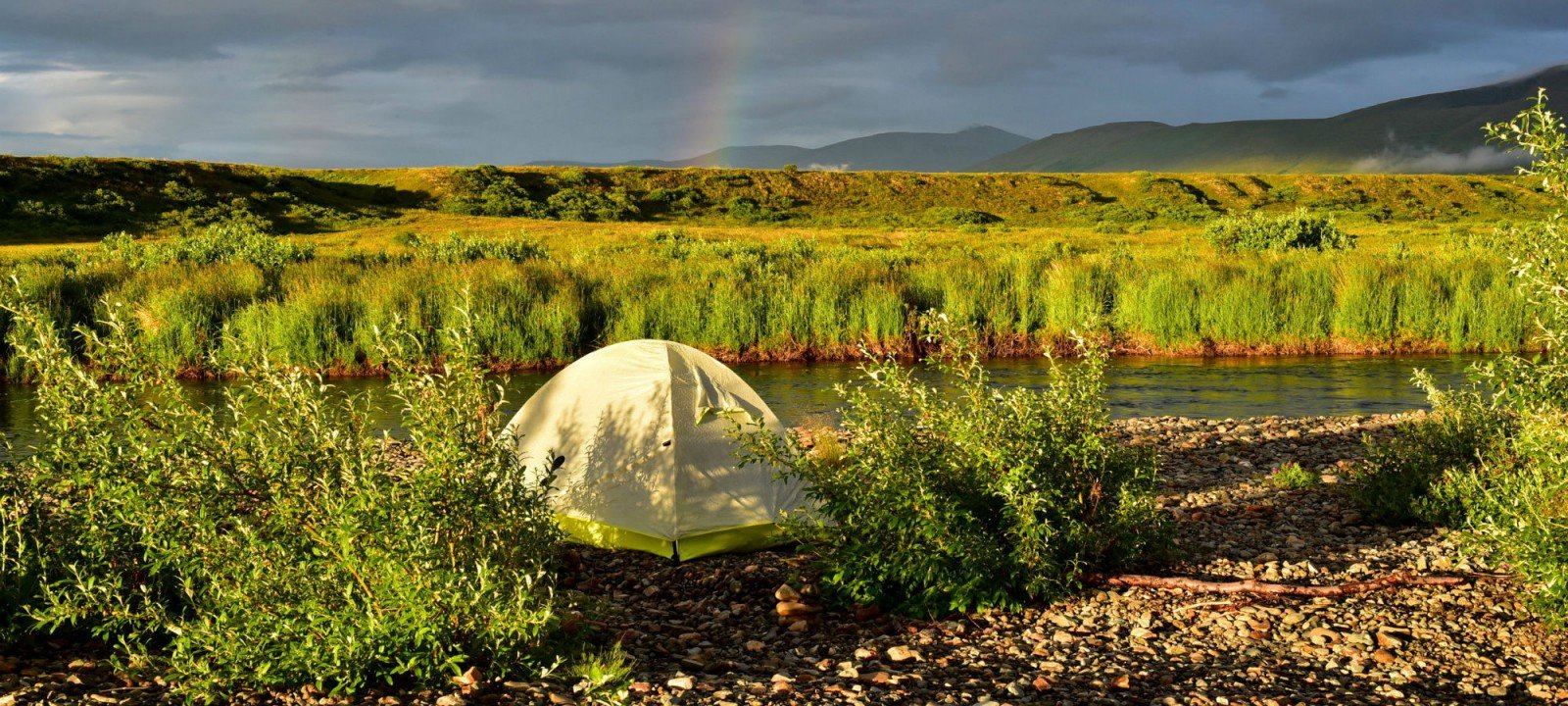 Guided Single Day & Overnight Fly-Fishing Trips on some of Alaskas' Best Rivers | Choose From Single Day Float, Wade or Heli-Fishing & Multi Day Remote Guided Float Fishing Trips
6 - 7 Days:
$4,500 to $5,000 Per Person
4 - 5 Days:
$3,500 to $4,000 Per Person
Half Day:
$150 to $199 Per Person
Full Day:
$150 to $199 Per Person; $200 to $299 Per Person
Current Special:
Half & Full Day Guided Alaska Fishing Trips
Package:
6 - 10 Day Float Fishing Trip Fishing Adventure in Western Alaska
Other Fishing Destinations To Consider
Related Blog Articles