Top 10 Alaska Corporate Fishing & Adventure Retreats
Top 10 Alaska Corporate Fishing & Adventure Retreats
Would you like to contact to check availability or learn more?
Fill out the info below and someone from will get back to you.
Email Sent
Incredible Selection of Fishing, Wildlife & Adventure Packages in a Remote Location | Perfect for Families, Couples, Groups & Guests with Limited Fishing Experience to Expert Anglers
6 - 7 Days:
$5,500 to $6,000 Per Person
4 - 5 Days:
$4,500 to $5,000 Per Person
Now booking for the 2024 season with early booking bonuses for everyone placing their reservation by November 1st! We offer the best customized, All-inclusive Alaska fishing lodge and wilderness adventure packages! Our small lodge fills quickly, so act early to secure preferred dates and trip duration! Inquire to plan your 2024 or 2025 trip here. View all of our rates and fishing lodge packages. For all of our custom adventure packages, please visit our new Fishing and multi-sport Alaska adventure packages! Our Alaska wilderness and fishing lodge offers a unique experience. We are just a bit more flexible than other fly-in lodges and our inclusive packages make it just that much easier! Get to Anchorage, and we'll take care of you every step of the way. Plan your Alaska fishing trip or wilderness adventure package today with Wilderness Place Lodge. For fishing trips, visit our Alaska peak fishing calendar to…
Featured Packages
---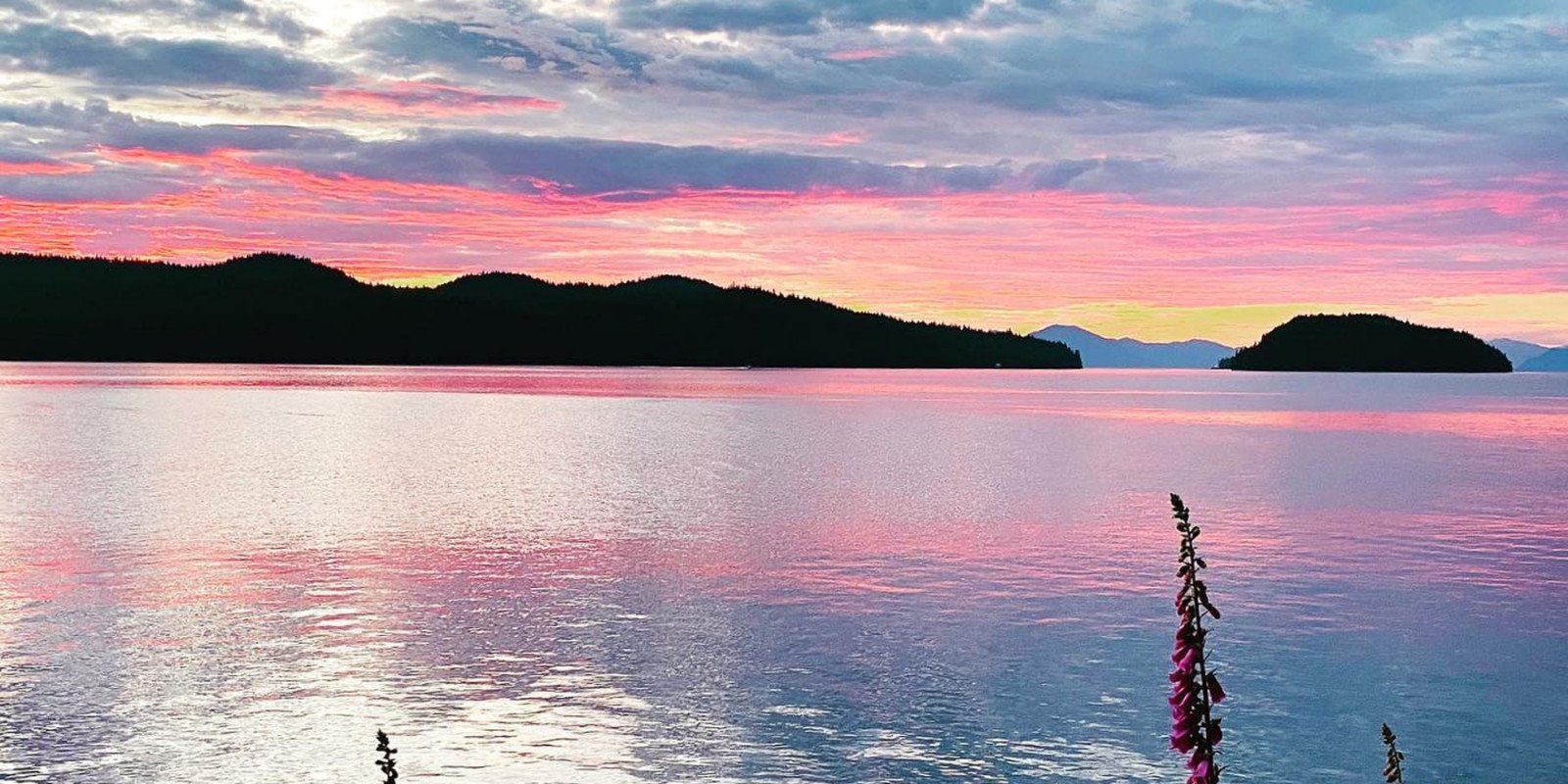 Nestled along the Tongass Narrows, minutes from downtown Ketchikan | Experience the most beautiful wilderness in the world with our fishing & sightseeing excursions!
6 - 7 Days:
$6,000 to $7,000 Per Person
4 - 5 Days:
$4,500 to $5,000 Per Person
Half Day:
$200 to $299 Per Person; $300 to $399 Per Person
Full Day:
$500 to $599 Per Person; $600 to $699 Per Person
Situated minutes from downtown Ketchikan along the Tongass Narrows...The Ketch is a great option for anyone looking to visit Southeast Alaska. The Ketch offers everything from guided (and self-guided) fishing expeditions, a family getaways, sightseeing trips, business meetings and almost everything in between. Customize your vacation to meet exactly what you are looking for with a mix of fishing, sightseeing, wildlife & relaxation. The Ketch gives visitors direct access to some of the most beautiful wilderness in Alaska along with updated accommodations and excellent service.
Remote, World-Class Sport-Fishing Lodge on Kodiak Island, Alaska | Experience Kodiak Island's outstanding fishing, magnificent scenery, abundant wildlife and our fishing lodge's four-star service!
6 - 7 Days:
$5,500 to $6,000 Per Person
4 - 5 Days:
$4,500 to $5,000 Per Person
Kodiak Island Resort sits along the shoreline of Larsen Bay on Kodiak Island. The lodge offers complete luxury for guests to enjoy while not fishing. Sat amid some of Alaska's most pristine wilderness guest's of the lodge really do have the best of everything - excellent fishing, beautiful views, and incredible saltwater and freshwater fishing.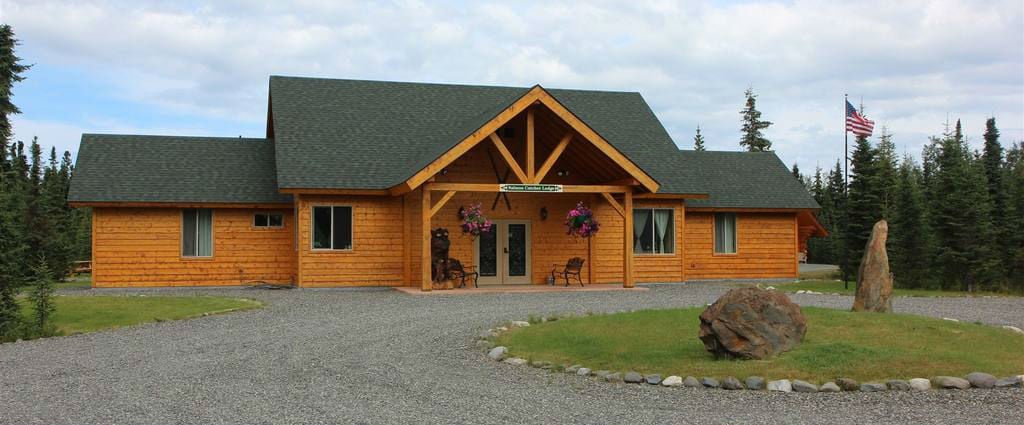 Experience a fully guided fishing & adventure trip in one of the Kenai Peninsula's premier fishing lodges offering outdoorsmen and families luxury accommodations in the finest handcrafted spruce log cabins
6 - 7 Days:
$4,500 to $5,000 Per Person
4 - 5 Days:
$3,500 to $4,000 Per Person
Salmon Catcher Lodge is located on the Kenai Peninsula in the town of Kenai. The lodge offers luxury accommodations in what is best described as a boutique lodge. The lodge is comprised of a main building and several cabins, with fully equipped kitchens. Some cabins have private Jacuzzi tubs.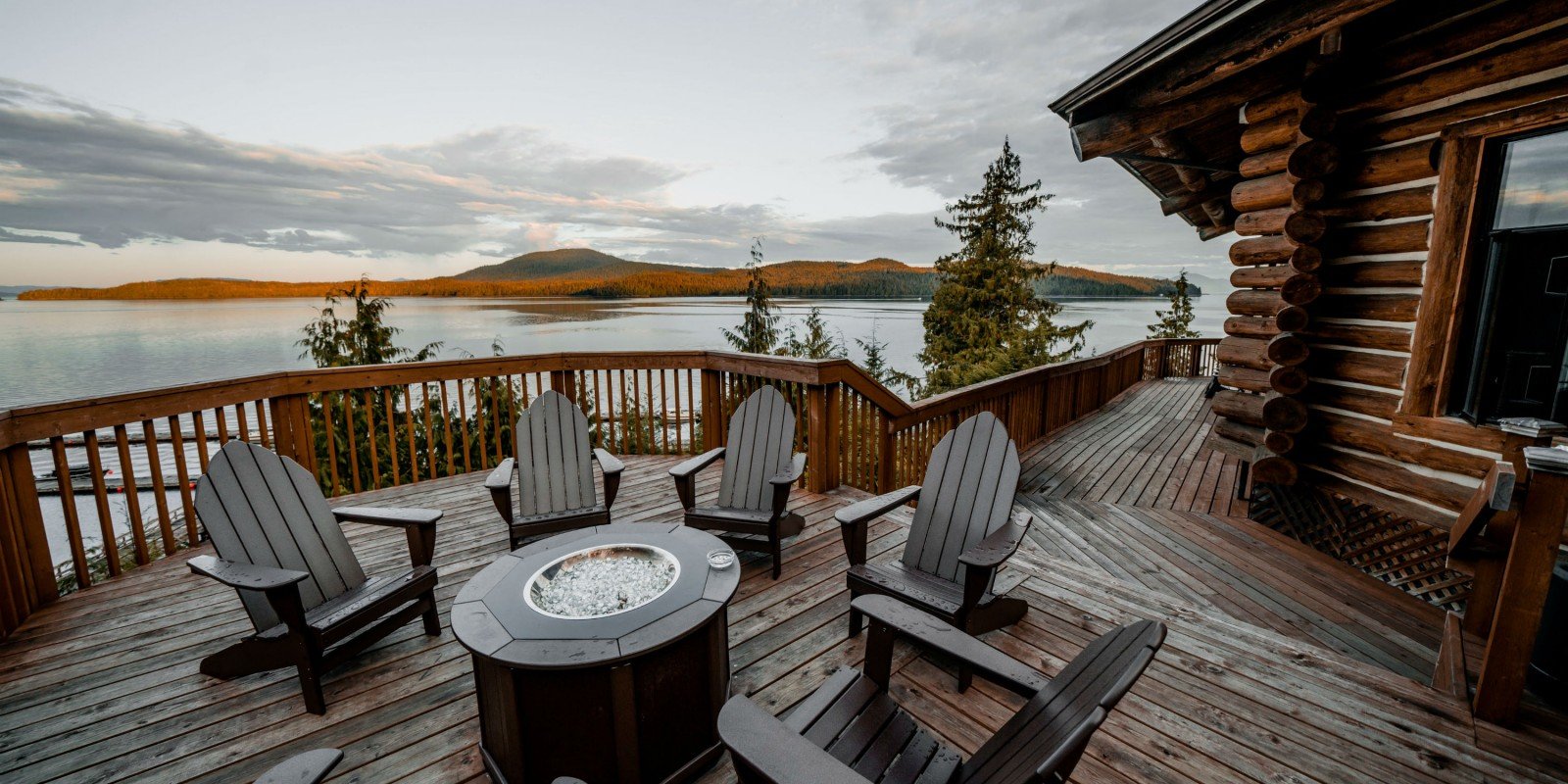 Premier All-Inclusive Ketchikan Fishing & Adventure Lodge | Choose From Guided or Self-Guided Fishing and Customize with Adventure & Sightseeing Options
6 - 7 Days:
$5,500 to $6,000 Per Person
4 - 5 Days:
$3,500 to $4,000 Per Person
The Salmon Falls Resort sits in the city of Ketchikan along the inside passage. This is a highly diverse resort. It focuses on saltwater Salmon and Halibut fishing, but it is equipped to meet the fishing needs and desires of its guests.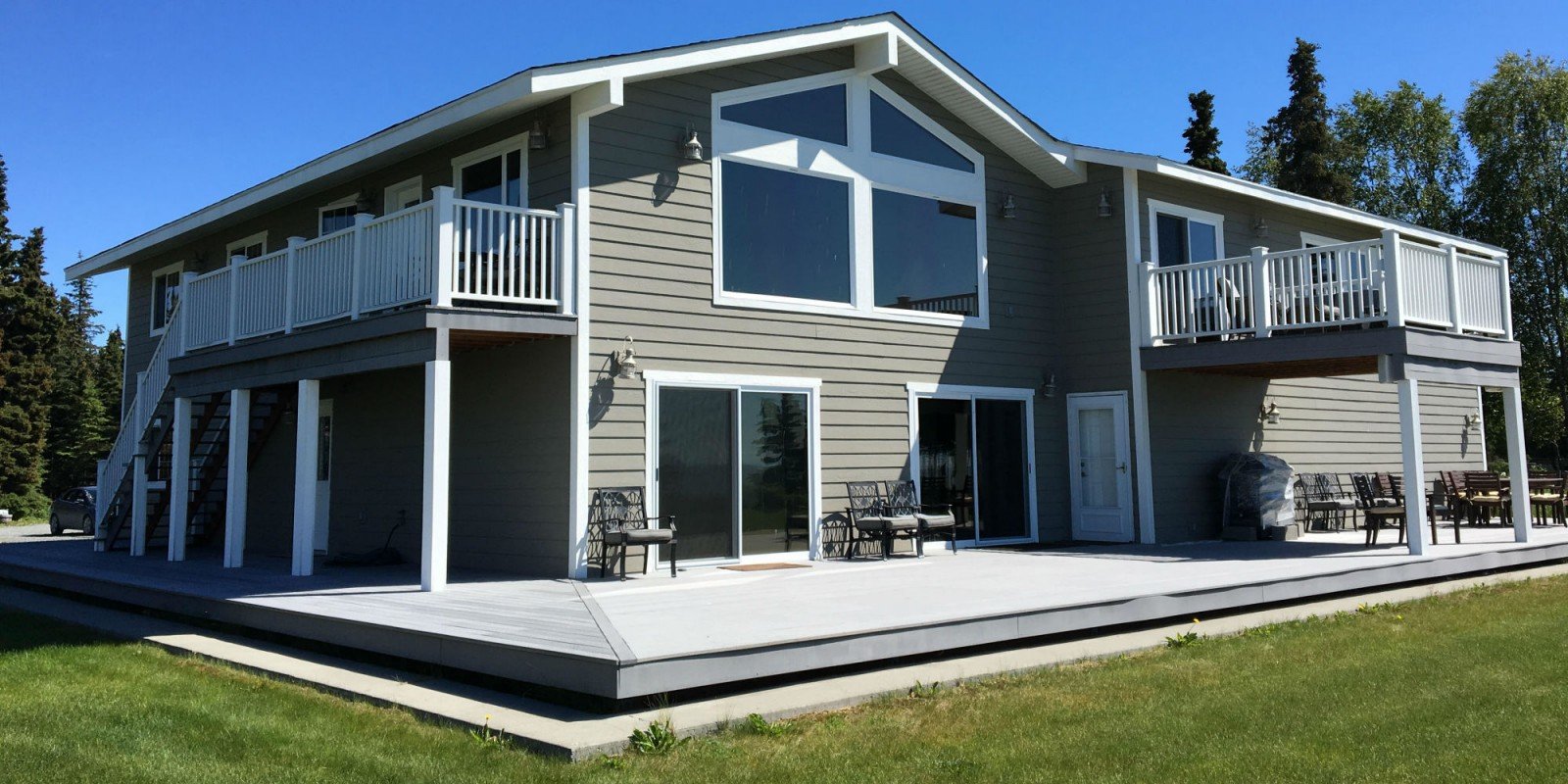 All-Inclusive Fishing Trips Combined with Five-Star Luxury Accommodations | Freshwater Fishing, Saltwater Fishing & Fly-Out Fishing Options along with Fine Dining, Wine & Drinks When You Get Back!
6 - 7 Days:
$5,500 to $6,000 Per Person
4 - 5 Days:
$5,000 to $5,500 Per Person
The Alaska Seascape Lodge sits along the bluffs along the shores of Cook Inlet. Not only do you get a front row seat for the Alaskan sunsets, but you can look across the inlet to the rows of snow capped volcanoes and the endless fishing opportunities that Cook Inlet offers. The Alaska Seascape Lodge is part of the Jimmie Jack's lodging and fishing services. As such, expect a beautiful stay in a beautiful lodge with amazing fishing and professional services that make your adventure that much better.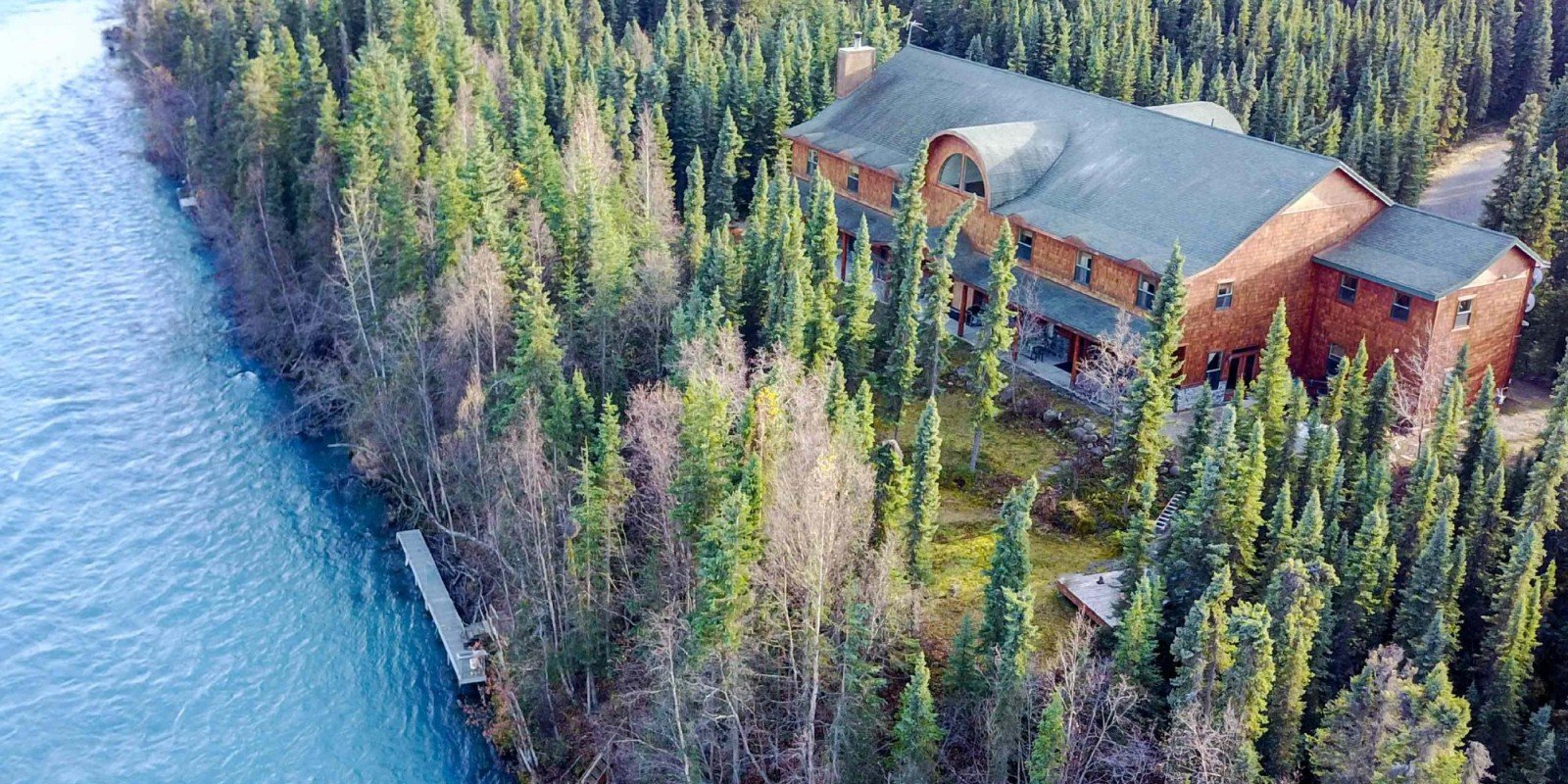 All-Inclusive Corporate Retreats and the Entire Lodge To Yourself And Your Group on the Kenai River
6 - 7 Days:
$3,500 to $4,000 Per Person
4 - 5 Days:
$2,500 to $3,000 Per Person
Alaska Legends is the ultimate location for groups looking for an all-inclusive experience while having a large beautiful space on the Kenai River all to themselves. Alaska Legends sleeps over 30 people, does not rent out individual rooms, and only rents out the entire lodge at once for events such as Weddings, Corporate Retreats, and Family Reunions. The lodge is fully equipped with a restaurant-style commercial kitchen, 13 private rooms with bathrooms (over 30 beds), in and outdoor fireplaces, fishing dock, bar area with a kegerator, pool and foosball tables, and the entire staff is off-site (but nearby) to give you the full feeling of freedom and exclusivity on the Kenai River.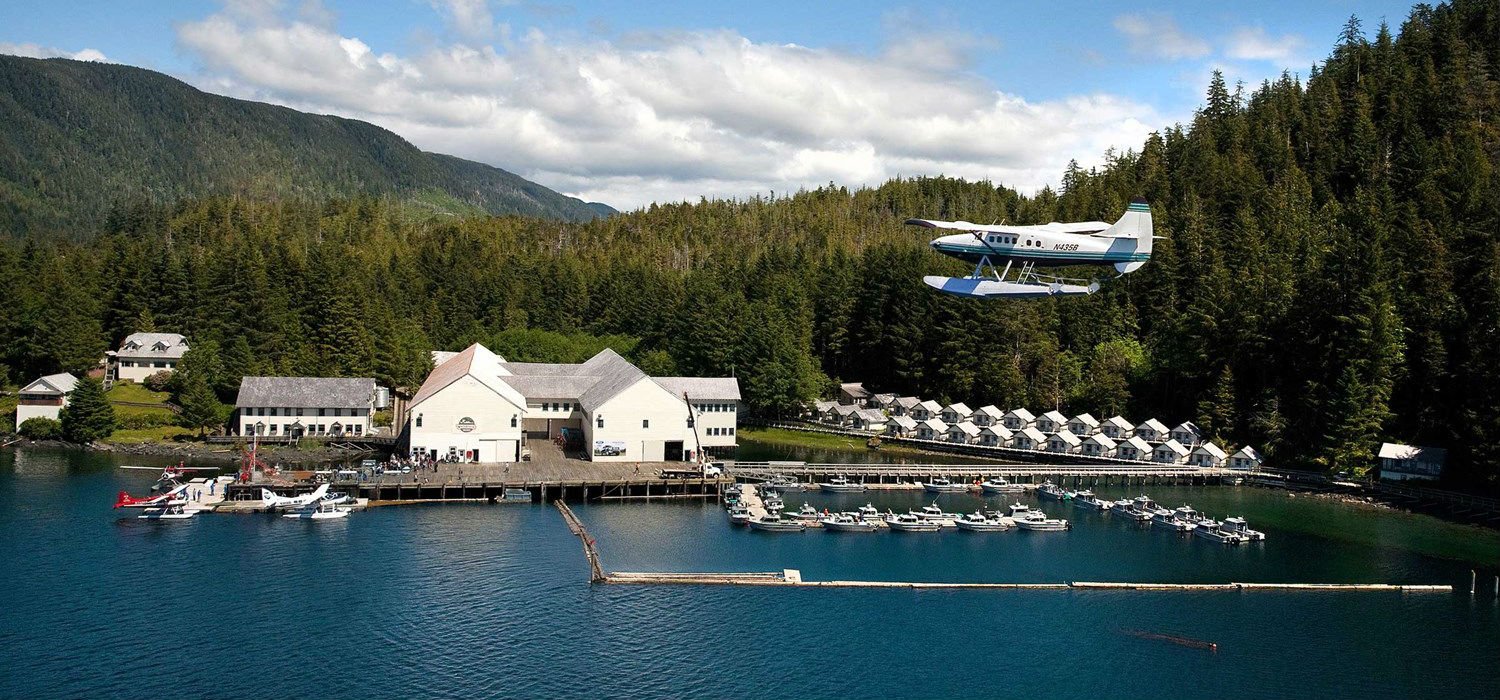 6 - 7 Days:
$6,000 to $7,000 Per Person
4 - 5 Days:
$4,500 to $5,000 Per Person
Visit a historic cannery, reinvented as a popular and sophisticated sport fishing resort. This former cannery, legendary for the prolific amounts of seafood caught and canned, is currently celebrating its centennial. Waterfall Resort sits by a beautiful seaside waterfall on the west coast of Prince of Wales Island, near Ketchikan, Alaska.
6 - 7 Days:
$9,000 - $12,000 Per Person
4 - 5 Days:
$8,000 to $9,000 Per Person
Visit the lush rainforest of Prince of Wales Island, just 35 minutes from Ketchikan in Southeast Alaska. Alaska's Boardwalk Lodge, an Orvis endorsed fly fishing lodge, has been voted 'Lodge of the Year' three times. Two guest lodges, described as displaying 'rustic elegance', overlook a tidal inlet of Thorne Bay. This oceanfront lodge is also close to numerous lakes, rivers and streams, making fly-outs unnecessary, and freshwater or saltwater fishing available at any time. A wide array of amenities are available to guests, including a Jacuzzi, mountain bikes, Internet access, games and movies, and even wheelchair accessible rooms and boats.
6 - 7 Days:
$3,500 to $4,000 Per Person
4 - 5 Days:
$2,500 to $3,000 Per Person
The Crooked Creek Retreat Lodge is a mixed lodge. It offers both Saltwater sports fishing and Freshwater sports fishing to its guests. The lodge is situated just a few miles from the town of Kasilof, Alaska of the banks of the Crooked Creek. This is a central location that can put you on the mighty Kenai River in 15 minutes or on the ocean in less than an hour. This is a well-rounded lodge. Auntie Dorothy makes sure that you get all the fishing you want and then when you come back to the lodge you get the luxury and comfort from a crew that knows how to take care of its guests. Great food, great rooms, and phenomenal fishing. This is a Cabelas Outdoor Adventures Lodge, and it holds numerous #1 awards and ratings from guests who have come and lived the adventure. The worst part about Crooked Creek…
Recent Articles