Top 10 Alaska Corporate Fishing & Adventure Retreats
Top 10 Alaska Corporate Fishing & Adventure Retreats
Would you like to contact to check availability or learn more?
Fill out the info below and someone from will get back to you.
Email Sent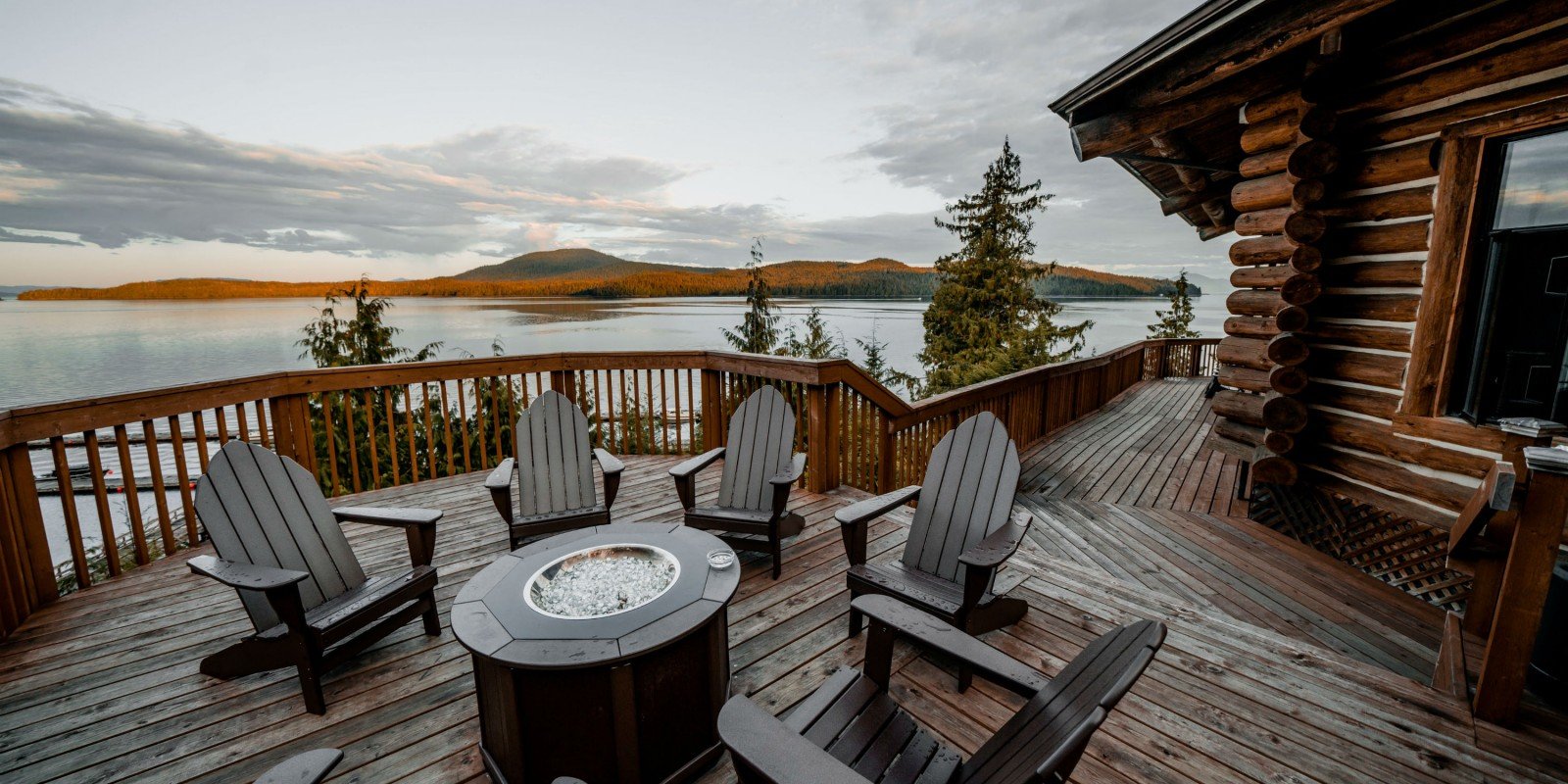 6 - 7 Days:
$5,000 to $6,000 Per Person
4 - 5 Days:
$3,000 to $4,000 Per Person
The Salmon Falls Resort sits in the city of Ketchikan along the inside passage. This is a highly diverse resort. It focuses on saltwater Salmon and Halibut fishing, but it is equipped to meet the fishing needs and desires of its guests.
Featured Specials
---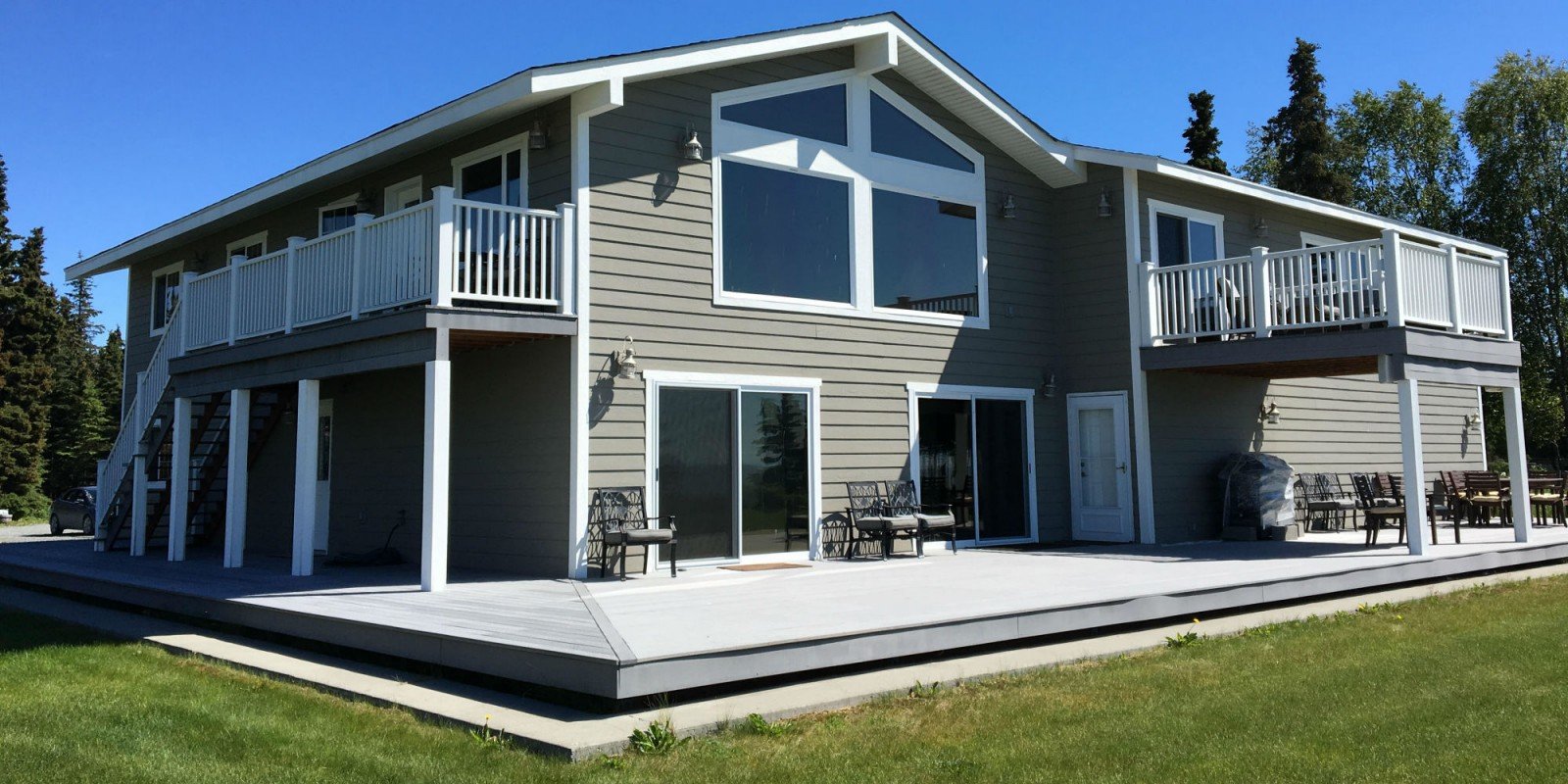 6 - 7 Days:
$3,000 to $4,000 Per Person
4 - 5 Days:
$3,000 to $4,000 Per Person
The Alaska Seascape Lodge sits along the bluffs along the shores of Cook Inlet. Not only do you get a front row seat for the Alaskan sunsets, but you can look across the inlet to the rows of snow capped volcanoes and the endless fishing opportunities that Cook Inlet offers. The Alaska Seascape Lodge is part of the Jimmie Jack's lodging and fishing services. As such, expect a beautiful stay in a beautiful lodge with amazing fishing and professional services that make your adventure that much better.
Featured Package
---
SeaScape All Inclusive Package
Choose from 4, 5, 6 or 7 Night Starting at $3,590 Per Person
The Alaska SeaScape Fishing Lodge combines the top-quality fishing trips that Jimmie Jack has been known for the past 20 years with the amenities of a five-star property an
---
The lodge is centrally located on the Kenai Peninsula among the great fisheries of the area, and our Seward combo trips, as well as our halibut trips, are held in Cook Inlet. Cook Inlet, as you may already know, is known for great halibut fishing and for having one of the largest tides in the world. In fact, we caught the famous 345-pound halibut right here in Cook Inlet with Captain Charlie not long ago. This is the largest fish caught in the last 12 years around the Ninilchik area.

The Alaska SeaScape Lodge is unique because it's one of the few all-inclusive lodges here on the Bluff of Cook Inlet in Kenai, Alaska. We offer all-inclusive luxury vacation packages that include all of your meals in addition to evening appetizers and complimentary wine and drinks after your fishing trip. Our menu includes salmon, halibut, king crab, prime rib, and more.

Let us take you fishing and treat you right at the Alaska SeaScape Lodge! If you have any questions about the Alaska SeaScape Lodge, please feel free to reach out to us by phone or email today!
6 - 7 Days:
$4,000 to $5,000 Per Person
4 - 5 Days:
$3,000 to $4,000 Per Person
We offer the best customized, All-inclusive Alaska fishing lodge and wilderness adventure packages! Now booking for the 2020 season and between now and November is the best time to secure your trip for next season. Inquire to plan your 2020 trip here. Special for June and July 2020! Combine a stay at our inclusive deluxe fishing lodge with a one day fly-out and float trip to the historic Pioneer Cabin Outpost! The lodge portion includes guided fishing on your preferred schedule, deluxe private cabin with bath, gourmet meals and all fishing accessories. On one day of your stay at the lodge you will fly out to the Pioneer cabin located on a small lake just off the river. Enjoy lunch on the dock prior to a guided 5 hour float trip from the cabin back to the lodge, fishing your whole way down. Arrive back to the lodge in time…
Featured Specials & Packages
---
4 - 5 Days:
$4,000 to $5,000 Per Person
Kodiak Island Resort sits along the shoreline of Larsen Bay on Kodiak Island. The lodge offers complete luxury for guests to enjoy while not fishing. Sat amid some of Alaska's most pristine wilderness guest's of the lodge really do have the best of everything - excellent fishing, beautiful views, and incredible saltwater and freshwater fishing.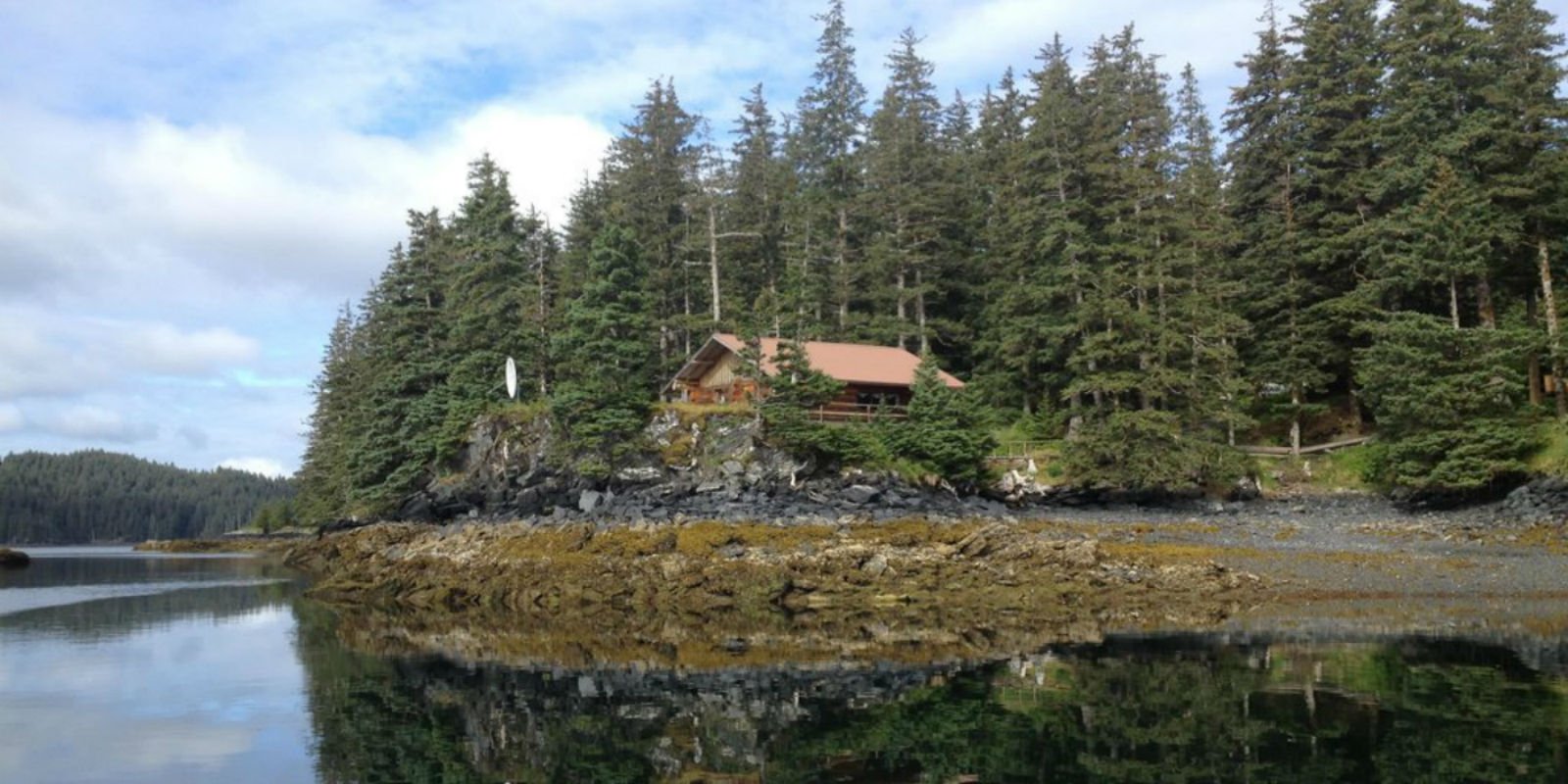 6 - 7 Days:
$5,000 to $6,000 Per Person
4 - 5 Days:
$4,000 to $5,000 Per Person
Afognak Wilderness Lodge is located in the heart of a true-wilderness area on the mountainous & Spruce forested Afognak Island, the second largest & most beautiful of the Kodiak Islands. Owing to its proximity to both saltwater and freshwater, Afognak Wilderness Lodge is able to offer you the best of both fishing worlds. What's more, they are grandfathered into the heart of the Afognak Island State park because they were there long before the park was formed and there's no villages or other lodges/residents. You'll enjoy staying in a spacious elegantly rustic guest cabin, built from hand-hewn local logs by the pioneering Randall family. References from guests from around the globe are available in each brochure.
Featured Package
---
Remote Fishing & Wildlife Experience on Afognak Island
Fishing, Hiking, Kayaking, Beachcombing, Wildlife Viewing/Photography & More!
The ONLY Lodge or residence in the Afognak Island State Park, Offering the Best of Alaska!
---
Afognak Wilderness Lodge is a First Class Alaska Lodge offering a unique remote Alaska experience and has been a prized retreat since 1974 for photographers (professional & amateur), sport-fishermen and adventurous vacationers. Our lodge is a wilderness vacation retreat on the mountainous and densely forested Afognak Island, one of the Kodiak Islands group. Encompassing nearly 50,000 acres Afognak Island State Park can be accessed via air or boat. It is ideal for those who want a casual yet active and adventurous day in the freedom of wilderness and sea, whether your interests are in photography, sport fishing or just having fun! Includes first-class spacious log guest-cabin accommodations, quality meals, boat-travel with USCG licensed guides, all fishing gear/lures (spinning, fly & deep-sea), fish cleaning/freezing, rain-gear/hip-boots (if needed), kayaking, hiking, beachcombing, wildlife photography and sauna.

We offer both fresh & saltwater fishing as well a variety & abundance of wildlife. Freshwater Fishing for Rainbow Trout, Dolly Varden, Steelhead & Salmon and Saltwater Fishing for Halibut, Lingcod, Salmon, Yellow-Eye, Sea Bass & Snapper.

If you're looking for an Alaska experience, Afognak Wilderness Lodge offers one of the most unique experiences on the continent. The land & marine wildlife viewing/photography, sea kayaking and, of course, fresh & saltwater fishing expeditions are part of a fantastic nature-tour vacation. Treat yourself to an Alaskan vacation package that you will never forget at our award-winning lodge!

Rates: $900/Day/Person (1/2 for teens & younger)
6 - 7 Days:
$4,000 to $5,000 Per Person
4 - 5 Days:
$3,000 to $4,000 Per Person
Great Alaska Adventures focuses on the entire spectrum of Alaska including wildlife, adventures, and fishing. Their strength is that they can customize their packages to meet your agenda. If you want to experience pure fishing, they can do that for you. If you want a well-rounded trip that includes fishing, then they can do that for you too. They run out of the Kenai River area where guests find amazing food and luxury. The lodge is the Kenai River Lodge, and it sits on a pristine 25 acre homestead site where the Kenai River and the Moose River meet. It is a fishing paradise.
Featured Packages
---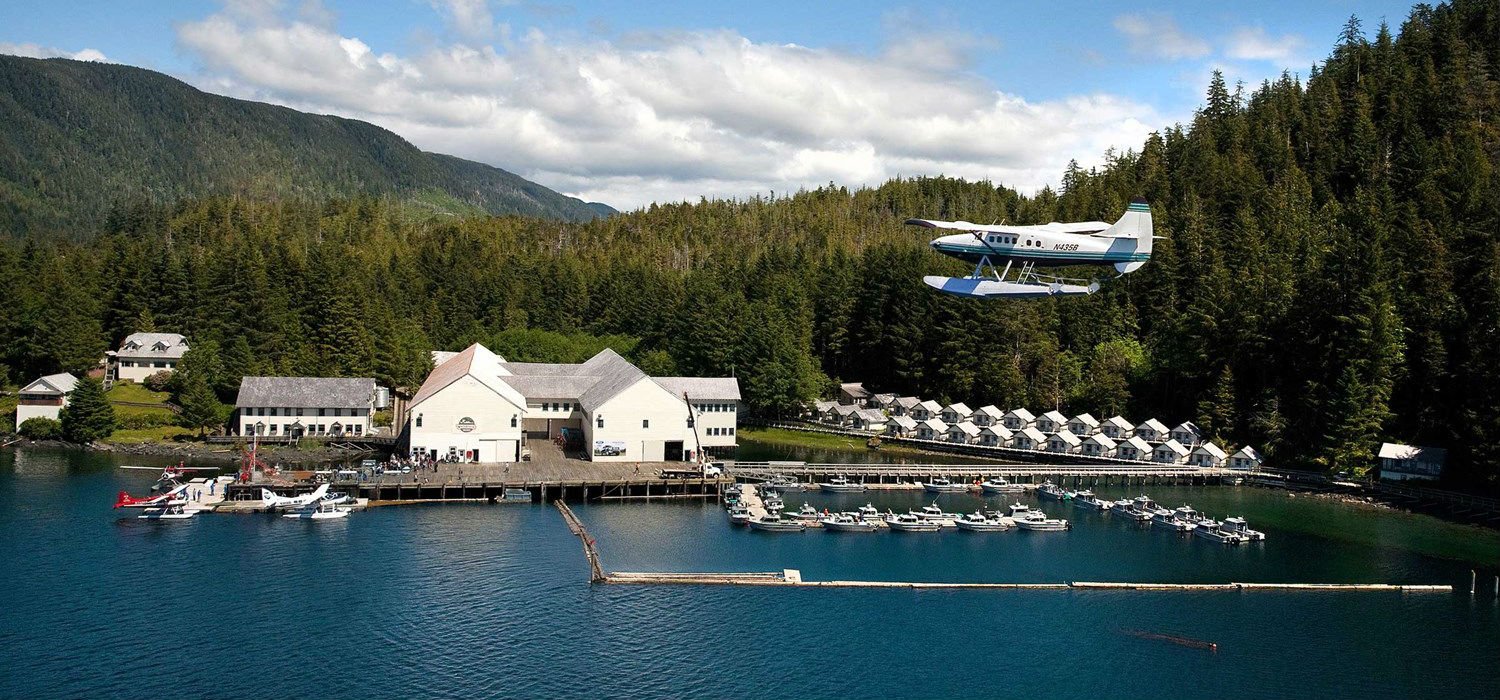 6 - 7 Days:
$6,000 to $7,000 Per Person
4 - 5 Days:
$4,000 to $5,000 Per Person
Visit a historic cannery, reinvented as a popular and sophisticated sport fishing resort. This former cannery, legendary for the prolific amounts of seafood caught and canned, is currently celebrating its centennial. Waterfall Resort sits by a beautiful seaside waterfall on the west coast of Prince of Wales Island, near Ketchikan, Alaska.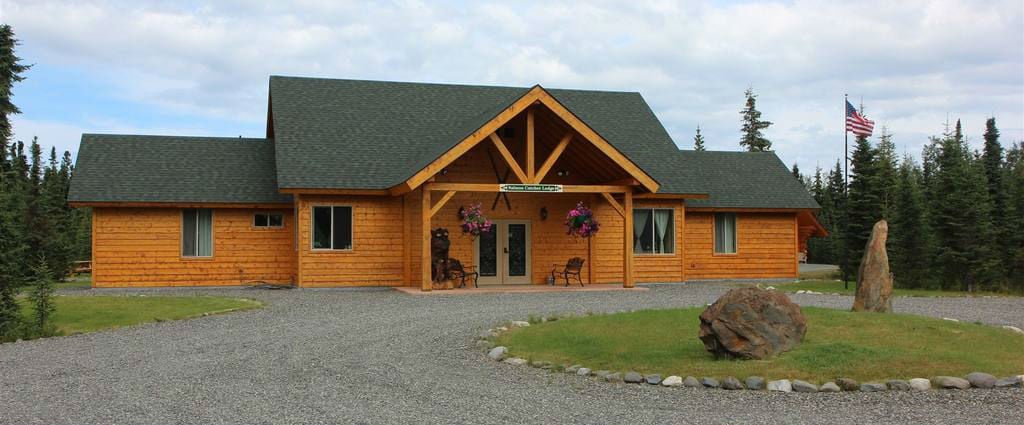 6 - 7 Days:
$2,000 to $3,000 Per Person
4 - 5 Days:
$1,000 to $2,000 Per Person
Salmon Catcher Lodge is located on the Kenai Peninsula in the town of Kenai. The lodge offers luxury accommodations in what is best described as a boutique lodge. The lodge is comprised of a main building and several cabins, with fully equipped kitchens. Some cabins have private Jacuzzi tubs.
6 - 7 Days:
$4,000 to $5,000 Per Person
4 - 5 Days:
$3,000 to $4,000 Per Person
Northwoods Lodge offers country chic accommodations that are all about comfort, food and fishing. Maximum group size is up to 12 people. The lodge is located on the shores of Fish Lakes, aptly named for the fish-rich waters. The lodge is perfect for groups, business adventures, or just you and a buddy. The amenities are awesome and offer deluxe cabins with private bath or regular cabins that share a bathhouse. The sauna and hot tub make a beautiful spot to relax. The lodge features a game room, bar, horseshoe pit and even canoes and kayaks for those who want to explore the local vistas. This is a green energy lodge!
6 - 7 Days:
$3,000 to $4,000 Per Person
4 - 5 Days:
$2,000 to $3,000 Per Person
The Chulitna Lodge Wilderness Retreat is a vacation destination within Lake Clark National Park and offering a fantastic way to experience Alaska. They are an artists and creators retreat with a bunch of fishing opportunities. They are an excellent place for corporate retreats as well as a great destination for families and solo travelers.
Recent Articles