Top 10 Alaska Fishing Trips Under $3,500 - 7 Days
Top 10 Alaska Fishing Trips Under $3,500 - 7 Days
Would you like to contact to check availability or learn more?
Fill out the info below and someone from will get back to you.
Email Sent

All-Inclusive Top Quality Guided Freshwater & Saltwater Fishing Trips | Expect a High Quality Experience Both On & Off the Water at an Affordable Price!
6 - 7 Days:
$2,000 to $3,000 Per Person
4 - 5 Days:
$1,000 to $2,000 Per Person
Jimmie Jack's Lodge is a lodge and charter service. The lodge sits along the shores of Cook Inlet and provides a perfect location for saltwater or freshwater fishing. The lodge features a main lodge and out cabins. The rooms in the lodge feature private bath, and some have their own kitchen and dining area. The cabins are large and sleep up to five for the McKinley Cabin or up to four at the Gold Miner's Cabin. The cabins and lodge rooms are comfortable and equipped with modern features. The lodge provides continental breakfast only. For lunch and dinner guests either cook for themselves or head into town. The lodge sits three hours by car, and you will need to drive yourself to your own fishing charter. The guides for charters are professionals with Coast Guard license.
Featured Specials
---
Current Special: Big King Combo Package
5 Nights & 4 Days of Fishing For Only $2,590 per person
Mention This Ad and Save $300 Off the Regular Price of $2,890 Per Person
---
Mention this AD for your "Big King Combo Package" deal by calling Jimmie Jack's 'Original' Alaska Fishing Lodge now! Call Toll-Free 1-866-553-4744, and ask for your deal today. You will experience five nights and four days of fishing trips for Kenai River king salmon, silver salmon, halibut, lingcod, rockfish, or rainbow trout. Experience Jimmie Jack's award winning staff in Alaska. Jimmie Jack's Alaska Fishing Lodges are the recipient of the prestigious TripAdvisor Hall of Fame Award.

Your staff here at Jimmie Jack's Lodge has an overwhelming commitment to excellence. The success of your trip is our focus. Our commitment to you starts with your inquiry. We give you what you desire: You will fish in the cleanest boats, and some would say the best looking boats, on the Kenai River. Most importantly, Jimmie Jack's guides fish to produce fish.
Top-Rated Fishing Guides & Affordable Lodging Packages | Kenai River, Cook Inlet & Remote-Fly Out Fishing
6 - 7 Days:
$1,000 to $2,000 Per Person
4 - 5 Days:
$1,000 to $2,000 Per Person
Half Day:
$200 to $299 Per Person
Full Day:
$200 to $299 Per Person; $500 to $599 Per Person
Alaska Fishing with Mark Glassmaker has been providing high quality Alaska fishing experiences on the Kenai Peninsula for over 25 years. Expect experienced, professional, and courteous guides that enjoy what they do. They are located near the town of Soldotna which allows them to provide their guests with a multitude of Kenai Peninsula fishing options. For those just looking for a day or two of guided fishing they offer half & full day guided fishing trips...and for those looking for a complete Fishing & Lodging package they have a series of cabins along the Kenai River. Choose from a 3, 5 or 7 Night Fishing & Lodging package or let them customize a package to fit exactly what you're looking for. They will provide you with all of the fishing gear...expect high quality fishing gear & new, clean, comfortable & safe boats. For those who choose a fishing & lodging…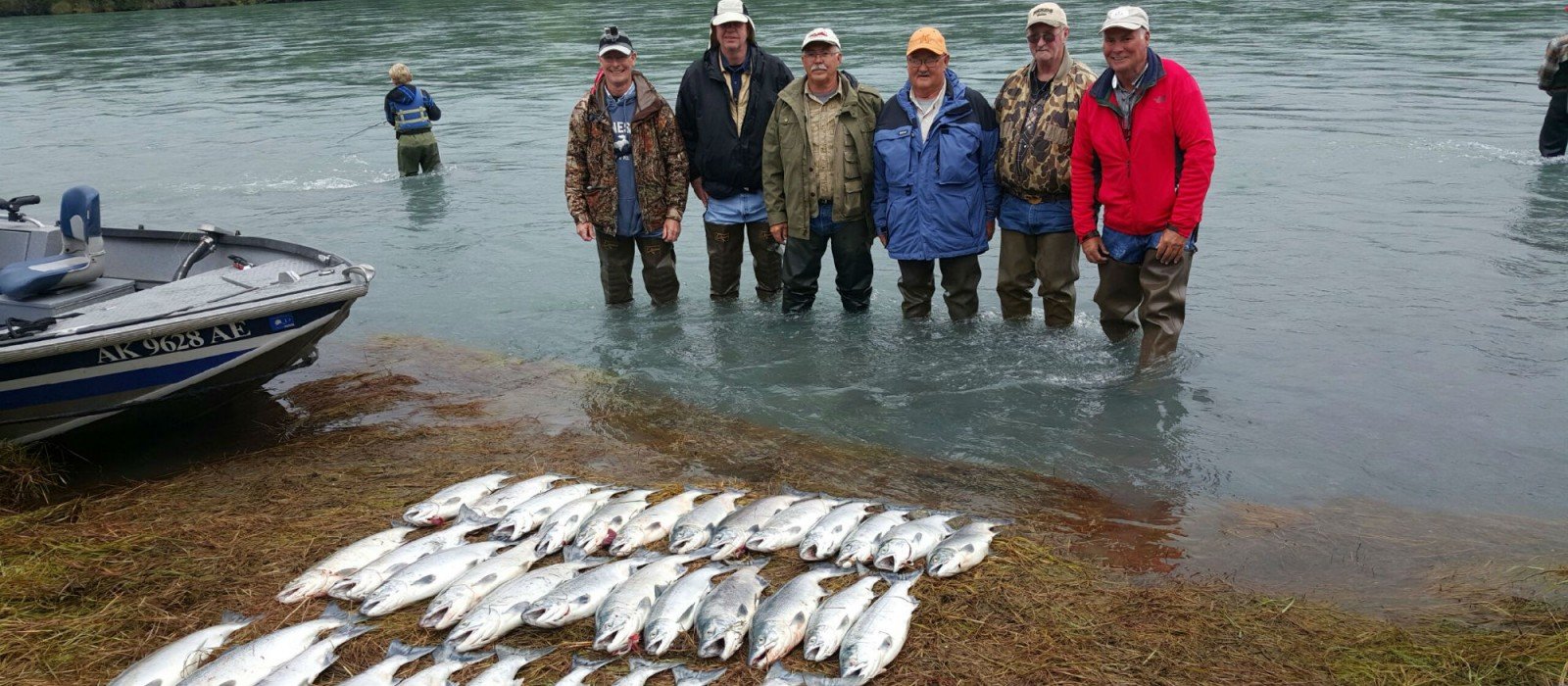 Affordable Kenai Peninsula Fishing & Lodging Packages | Kenai River, Kasilof River, Cook Inlet & Fly-In Fishing Options
6 - 7 Days:
$1,000 to $2,000 Per Person
4 - 5 Days:
$500 to $1,000 Per Person
Half Day:
$150 to $199 Per Person
Full Day:
$200 to $299 Per Person
How do we offer such great value? We want you to be able to bring the whole family to enjoy Alaska if you want to. That great value does't mean you lose any quality in the trip though as we are rated as one of the best on the Kenai River. Alaska FishOn Charters offers over 70 years of combined guided fishing experience fishing for big Trophy Salmon and Halibut on the Kenai Peninsula. We also offer guiding services & lodging packages for everyone happily hosting those that are new to fishing, including children. Daily guided fishing for salmon, halibut, and trout as well as overnight packages that include both lodging and guided fishing. As a professional guide service, we put it all together for you so you only need to show up with your fishing license.
Featured Specials
---
Current Special: 4-Day Salmon & Halibut 'Captain's Special' Package (August & Sept)
4 Nights Starting at $1,125 Per Person
---
4 Nights of Deluxe Lodging with 2 Days of Guided Salmon Fishing and 1 Day of Guided Halibut Fishing. Includes 50 lbs of Fish Processing, All Fishing Gear and Lodging Necessities.
We guarantee experienced guides and high-quality lodging with full kitchens, bathrooms and all amenities needed to make you feel right at home and it is all yours no shared lodging with other clients.
Contact us Today for best dates we fill up fast so don't wait. Toll Free 1-888-283-4002
• $1,125 per person for 4 guests
• $1,165 per person for 3 guests
• $1,250 per person for 2 guests
• $1,595 for 1 guest
• We guarantee experienced guides and high-quality lodging.

Self-Guided Fishing on Alaska's Inside Passage | Fishing for Salmon, Halibut, Trout, Steelhead & More | Packages Include Fishing Boats & Gear, Lodging & Meals
6 - 7 Days:
$2,000 to $3,000 Per Person
Island Point Lodge is located in Petersburg, Alaska on Kupreanof Island. This is a saltwater and freshwater fishing lodge with a wide variety options for fishing. This is a remote fishing lodge, and power is via a diesel generator. Guests are housed in the six cabins. The lodge can accommodate four groups of four and two groups of two making this a nice lodge for a small group.

Whether you're a seasoned pro or a first-time angler interested in a fishing trip in Alaska, we are the Kenai River Guide Service for you.
6 - 7 Days:
$2,000 to $3,000 Per Person
4 - 5 Days:
$1,000 to $2,000 Per Person
Half Day:
$150 to $199 Per Person
Full Day:
$200 to $299 Per Person
The Cooper Landing Fishing Guide is Kenai River focused service that guides fishermen and fisherwomen through some of the world's best fishing waters. The Kenai River is a world-famous river, and Cooper Landing is lucky enough to exist near the start of this majestic river. They are a great option if you're looking for a Kenai River fishing guide, and they also offer guided Russian River fishing as well.
Featured Packages
---
Full Day of Salmon Fishing - $275 Per Person
---
Available May 15st - Oct 31st. Primarily fishing the Kenai River or the Kasilof River, we generally begin guided fishing trips between 4 and 9 am. We target Kings, Sockeye and Coho salmon on the Kenai or Kasilof River according to the most current Alaska Fish and Game Emergency Orders, what salmon are in season and what the runs are doing. We target Sockeye Salmon (Reds) and Coho Salmon (Silver Salmon) for harvest. We target King Salmon on the Kasilof River from May 15th-July 31st. Only Hatchery Kings are targeted for harvest per company policy.
Half Day of Salmon Fishing - $175 Per Person
---
On the Kenai River, trips usually depart from 5-8am and last for 4 hours. We target Sockeye Salmon or Coho Salmon based on current ADF&G regulations and seasons.
Half day salmon trips are a great way to see beautiful sections of the Kenai River and have a chance at fighting several aggressive salmon on the fly!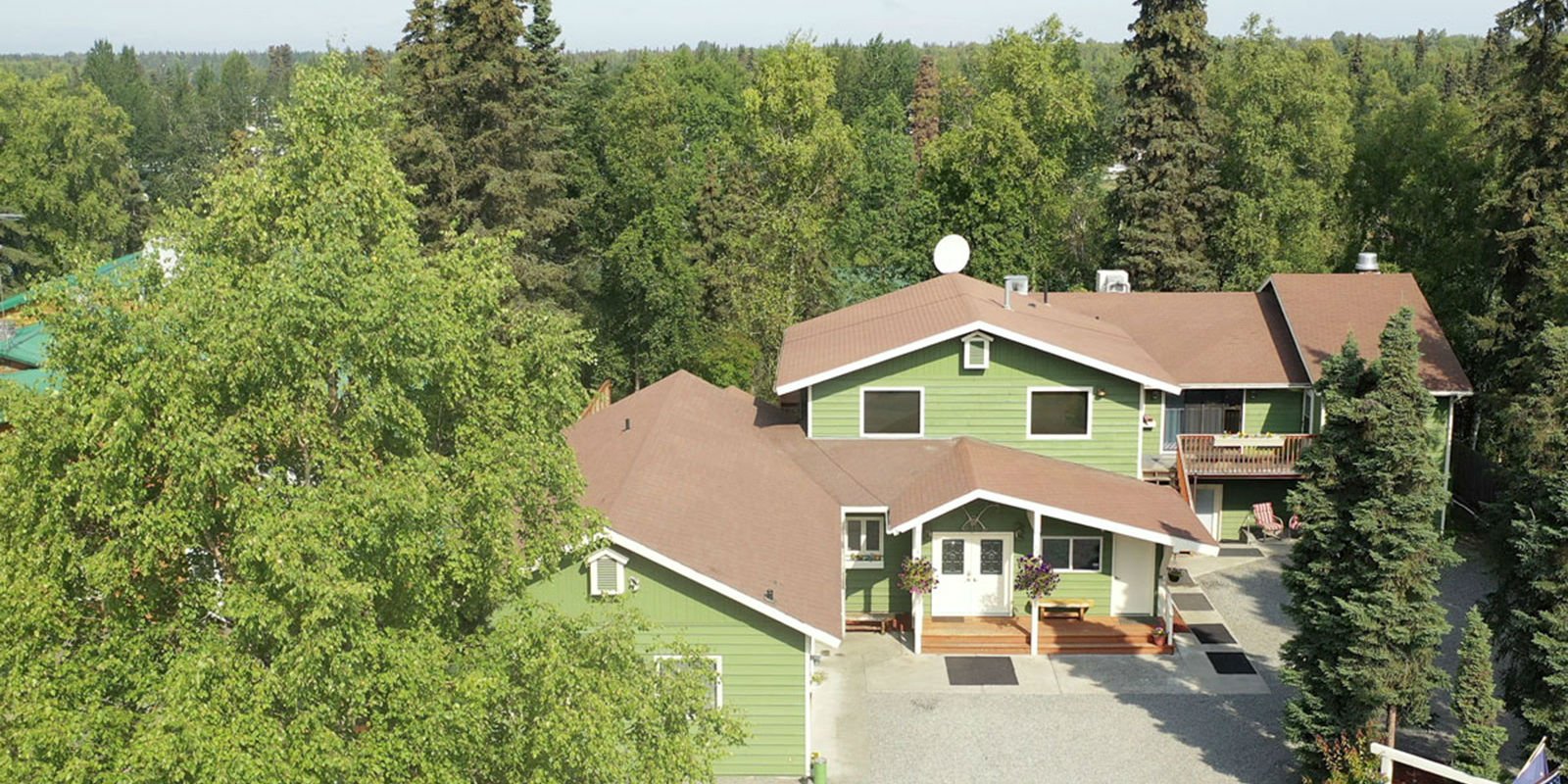 Top Rated Alaska Fishing & Adventure Lodge | Whether you are looking to fish, canoe, hike or just enjoy Alaska, we have packages for you.
6 - 7 Days:
$2,000 to $3,000 Per Person
4 - 5 Days:
$2,000 to $3,000 Per Person
Half Day:
$200 to $299 Per Person
Full Day:
$300 to $399 Per Person; $400 to $499 Per Person
The Soldotna Bed & Breakfast sits along the Kenai River and offers guests a remarkable facility from which to launch an Alaskan Adventure. The large inn features a variety of guest rooms, some with twin beds, others with queen beds. There is a dining room for breakfast and a sun room, along with a comfortable living area. The Charter side of the adventure includes a variety of trips, including Halibut and freshwater fishing adventures. Under new ownership as of 2019, your hosts Mark and Julie are warm and inviting as is their lodge. Expect top notch experience & fishing with this Kenai River fishing lodge.
Featured Packages
---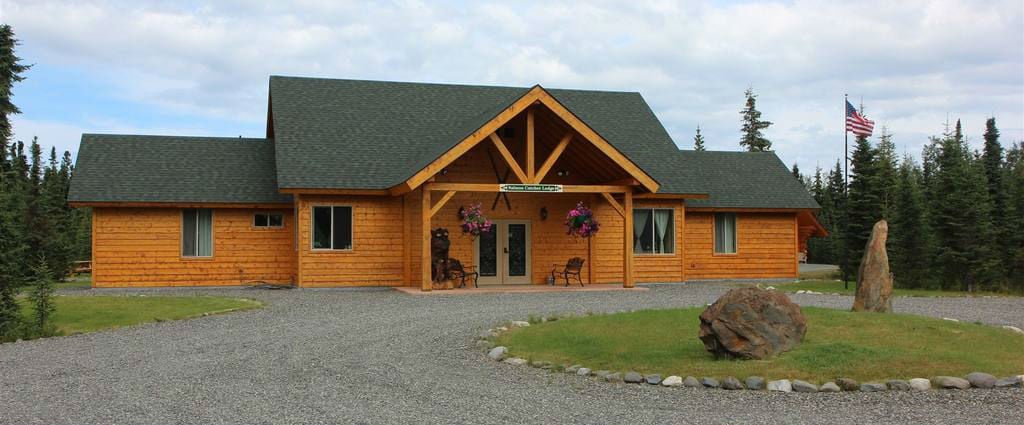 Experience a fully guided fishing & adventure trip in one of the Kenai Peninsula's premier fishing lodges offering outdoorsmen and families luxury accommodations in the finest handcrafted spruce log cabins
6 - 7 Days:
$4,000 to $5,000 Per Person
4 - 5 Days:
$3,000 to $4,000 Per Person
Salmon Catcher Lodge is located on the Kenai Peninsula in the town of Kenai. The lodge offers luxury accommodations in what is best described as a boutique lodge. The lodge is comprised of a main building and several cabins, with fully equipped kitchens. Some cabins have private Jacuzzi tubs.
Remote Alaska Fishing, Wildlife & Rafting Adventures Since 1955 | Choose From an All-Inclusive Guided Lodge Package or a Budget Friendly Self-Guided Float Fishing Trip
6 - 7 Days:
$2,000 to $3,000 Per Person
Aniak Air Guides is located in the village of Aniak and is only accessible by plane or by boat. The nice thing about staying here is that they will pick you up at the airport. It is easy to charter a flight from Anchorage to Aniak. The village of Aniak sits along the banks of the Kuskokwim River and is a community of about 500 people in the summer. The lodge doubles as a B&B and houses up to 12 guests. The lodge is made up of a main lodge and three out-cabins and offers a private time for guests. This is bush country Alaska style, and the Aniak Air Guides lodge is pretty amazing. It is comfortable and offers conveniences such as WiFi, Cable TV, and 24-hour electricity. They will even allow you to bring your pets. A new service for Aniak Air Guides is the Fly-out - Drop-off…
Featured Packages
---
Unguided Float Fishing Trip
$2,250 to $2,950 Per Person
For the more adventurous type this is an incredible and remote Alaska experience!
---
A self-guided float trip through the Alaskan wilderness on a large inflatable raft. These are easy flowing rivers with the purpose of the trip being fishing (not whitewater rafting). Which of our nine rivers you choose will depend on the species of fish you want to catch and the time of year. All of our unguided packages are designed for our guests to bring/supply as little as possible. In a nutshell.....you provide food, sleeping bag, and personal/fishing gear....we take care of the rest.

Prices for unguided trips include all bush flying and airport pick-ups and transportation around Aniak, rafts and camping gear. Contact Us for more information on our unguided float trips!
Fully Guided Fishing Lodge Package
$4,900 Per Person
Fish for Salmon, Rainbow & Lake Trout, Arctic Grayling, Arctic Char, Northern Pike & Sheefish. Also Includes One Bush Fly Out
---
Trips run Monday through Saturday include guided fishing, round trip transporation from Aniak, lodging, food and one bush flyout for up to 6 people. Imagine the wonderful fishing you will experience by having an experienced guide, an airplane at your beck and call and some of the finest fishing rivers in the world for an entire week! Aniak Air Guides' lodge sits on the outskirts of the village of Aniak, at the confluence of The Aniak & Kuskokwim Rivers (see location page). Being right in the heart of the 3 most productive fisheries in western/southwest Alaska ( the Yukon, Kuskokwim, and Bristol Bay Drainages), gives us a unique advantage to access, and choose from so many wonderful and productive fisheries. Local waters commonly yield 20-30 salmon per day!....not too mention all the rainbows, arctic char, dolly varden, & arctic grayling. King and chum salmon are the first to arrive.... starting their run by the village in mid June and culminating by the end of July. Aggressive silvers typically show in late July, and hit all the way thru mid-Sept. Reds and pinks are sprinkled in from late June thru early August. Rainbow Trout fishing is second to none, starting in mid-June, with hot fishing all the way in to September. Arctic char, dolly varden, and arctic grayling are also caught in abundance until mid-September.

6 - 7 Days:
$2,000 to $3,000 Per Person
4 - 5 Days:
$1,000 to $2,000 Per Person
The Alaska Heavenly Lodge is a Cooper Landing favorite. It sits just one mile from the Kenai Lake Bridge and a gentle, beautiful 2.5-hour drive from Anchorage. This is the heart of the Kenai Peninsula and home to the famous Kenai River. The Alaska Heavenly Lodge is perfect for fishermen, honeymooners, corporate groups, and fishing groups. There are many Kenai River fishing lodges to choose from...what helps make Alaska Heavenly Lodge unique is it's not just a fishing lodge. In addition to fishing packages, they offer a wide variety of activities to choose from including rafting, horseback riding, hiking and they also host weddings & business retreats.

6 - 7 Days:
$2,000 to $3,000 Per Person
4 - 5 Days:
$1,000 to $2,000 Per Person
Half Day:
$150 to $199 Per Person
Full Day:
$200 to $299 Per Person; $900+ Per Person
Alaska Troutfitters is an amazing blend of every aspect of fly fishing that you can imagine. The fully stocked fly shop is stocked with industry professionals too. They are all happy to share their knowledge, teach you tricks or give you tips on how to fish the Kenai and Russian rivers or the Quartz and Crescent creeks. That's just a stop on your way to your own Alaska Fishing Trip adventure or on your way to the lodge. Their Lodge is the Riverfront Lodging and sits along the fish-rich stretch of the Upper Kenai River. While they are many Kenai River fishing lodges & guides to choose from...Alaska Troutfitters offers one of the best experiences & values you'll find. Experienced guides, a variety of fishing options, comfortable accommodations and dozens and dozens of rave reviews show you that Alaska Troutfitters is a cut above.
Recent Articles