Top 10 Alaska Fishing Trips Under $4,000 - 3 Days
Top 10 Alaska Fishing Trips Under $4,000 - 3 Days
Would you like to contact to check availability or learn more?
Fill out the info below and someone from will get back to you.
Email Sent
Incredible Selection of Fishing, Wildlife & Adventure Packages in a Remote Location | Perfect for Families, Couples, Groups & Guests with Limited Fishing Experience to Expert Anglers
6 - 7 Days:
$5,500 to $6,000 Per Person
4 - 5 Days:
$4,500 to $5,000 Per Person
Now booking for the 2023 season with early booking bonuses for everyone placing their reservation by November 1st! We offer the best customized, All-inclusive Alaska fishing lodge and wilderness adventure packages! Our small lodge fills quickly, so act early to secure preferred dates and trip duration! Inquire to plan your 2023 or 2024 trip here. View all of our rates and fishing lodge packages. For all of our custom adventure packages, please visit our new Fishing and multi-sport Alaska adventure packages! Our Alaska wilderness and fishing lodge offers a unique experience. We are just a bit more flexible than other fly-in lodges and our inclusive packages make it just that much easier! Get to Anchorage, and we'll take care of you every step of the way. Plan your Alaska fishing trip or wilderness adventure package today with Wilderness Place Lodge. For fishing trips, visit our Alaska peak fishing calendar to…
Featured Specials & Packages
---
Top Rated Alaska Fishing & Adventure Lodge | Something for Everyone - Perfect for Families, Couples, Groups or the Die-Hard Angler!
6 - 7 Days:
$3,500 to $4,000 Per Person
4 - 5 Days:
$3,500 to $4,000 Per Person
Alaskan Fishing Adventures is under new ownership as of 2016 and your hosts, Mark and Julie Burner welcome you to your Kenai Peninsula fishing adventure. In fact, they offer you the choice of three lodges that are spread over the Kenai Peninsula. Each is a perfect base from which to fish for trophy Salmon or Halibut. As for getting there they are all an easy drive from Anchorage or you can charter into Sterling on a commuter flight.
Featured Specials & Packages
---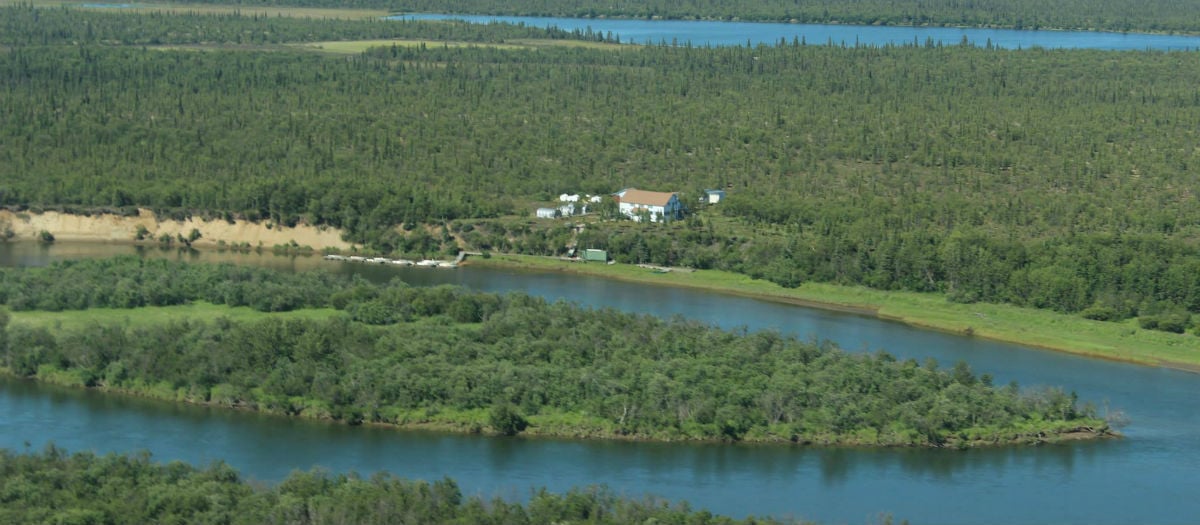 6 - 7 Days:
$5,500 to $6,000 Per Person
4 - 5 Days:
$3,500 to $4,000 Per Person
The Alagnak Lodge sits along the Alagnak River in the Bristol Bay region of Alaska. The Alagnak Lodge is a true lodge with all guests rooms located in the same building. The modern lodge features modern amenities and a variety of room types. Guests can opt for family or group rooms, couple rooms or rooms for single travelers. Guests appreciate the steam room and a soothing, relaxing atmosphere that it provides after a long day of fishing. Dining here is awesome. Breakfast is made to order. Lunch is served hot and dinner is a full feature event. Expect top quality food and ingredients. Dinners consist of NY Strip Steak, Halibut, King Crab, and of course salmon. There is freshly made bread, desserts, and guests enjoy the all you can eat buffet for dinner. Dive in and enjoy the bounties of a long day fishing
6 - 7 Days:
$4,500 to $5,000 Per Person
4 - 5 Days:
$3,500 to $4,000 Per Person
Riversong Lodge sits along the Southern banks of the Yentna River where it meets the famous Lake Creek. The lodge is a short 70 air miles northwest of Anchorage. The Lodge is accessible by floatplane, which land at the confluence of Lake Creek, the doorstep to the lodge. Riversong Lodge is a rustic paradise with the feel of home. It is a handcrafted building that offers quality, comfortable living that is surrounded by a changing landscape that offers some of the best fishing in all of Alaska. Accommodations are by private cabins. The lodge offers ten private cabins six of which have private baths while four share a common bathing area. All cabins are set along the river and among the beautiful, colorful landscaped gardens. The central lounge offers an excellent spot for relaxation, but the fishing is supreme here.
6 - 7 Days:
$5,500 to $6,000 Per Person
4 - 5 Days:
$3,500 to $4,000 Per Person
Alaska's River Wild Lodge is located within the Lake Clark National Park and along the shores of Lake Clark. The Lodge is part of Port Alsworth. For those fishermen who seek the remote wilderness but want the best lodge to rest and vacation in, then Alaska's River Wild Lodge likely will not disappoint. The beautiful lodge is accessible only by bush plane. The design is rustic chic with a lot of comforts. Expect five-star meals and a warm welcome.
6 - 7 Days:
$3,500 to $4,000 Per Person
4 - 5 Days:
$2,500 to $3,000 Per Person
The Crooked Creek Retreat Lodge is a mixed lodge. It offers both Saltwater sports fishing and Freshwater sports fishing to its guests. The lodge is situated just a few miles from the town of Kasilof, Alaska of the banks of the Crooked Creek. This is a central location that can put you on the mighty Kenai River in 15 minutes or on the ocean in less than an hour. This is a well-rounded lodge. Auntie Dorothy makes sure that you get all the fishing you want and then when you come back to the lodge you get the luxury and comfort from a crew that knows how to take care of its guests. Great food, great rooms, and phenomenal fishing. This is a Cabelas Outdoor Adventures Lodge, and it holds numerous #1 awards and ratings from guests who have come and lived the adventure. The worst part about Crooked Creek…
6 - 7 Days:
$4,500 to $5,000 Per Person
4 - 5 Days:
$3,500 to $4,000 Per Person
Northwoods Lodge offers country chic accommodations that are all about comfort, food and fishing. Maximum group size is up to 12 people. The lodge is located on the shores of Fish Lakes, aptly named for the fish-rich waters. The lodge is perfect for groups, business adventures, or just you and a buddy. The amenities are awesome and offer deluxe cabins with private bath or regular cabins that share a bathhouse. The sauna and hot tub make a beautiful spot to relax. The lodge features a game room, bar, horseshoe pit and even canoes and kayaks for those who want to explore the local vistas. This is a green energy lodge!
6 - 7 Days:
$5,500 to $6,000 Per Person
4 - 5 Days:
$3,500 to $4,000 Per Person
The Tordrillo Mountain Lodge offers a remote and quite beautiful location that is only 40 minutes from Anchorage by air. This is an amazing place that offers guest over 20 years of guiding visitors to their dream wilderness activities. The lodge sits along the banks of the Talachulitna River and Judd Lake and offers views of Mt. McKinley and the Tordrillo Mountains. The accommodations offer guests a blend of lush decor and rugged wilderness all wrapped up in an interesting architectural style. There are three decks on which guests can relax and enjoy the surrounding beauty. There is a hot tub with amazing views of the lake and the night sky. There are a great room and a family room where guests can settle in and enjoy their stay.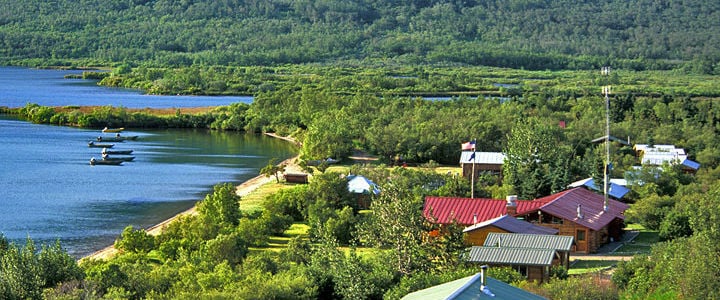 6 - 7 Days:
$5,500 to $6,000 Per Person
4 - 5 Days:
$3,500 to $4,000 Per Person
Katmailand Anglers Paradise Lodges is really three lodges built around the concept of fishing, touring Alaska and groups. Each of the lodge offers something different. The lodges sit within the Katmai National Park. The lodges are Brooks Lodge, Grosvenor Lodge and Kulik Lodge. The area is part of the worlds best rainbow trout and salmon fisheries.

6 - 7 Days:
$5,500 to $6,000 Per Person
4 - 5 Days:
$4,500 to $5,000 Per Person
Togiak River Lodge is mirrored by the famous Togiak River that's just a few feet away. Six miles upriver from Togiak Bay, the Lodge is located 400 miles southwest of Anchorage and 65 miles west of the town of Dillingham. This well-situated facility is also adjacent to the magnificent Togiak National Wildlife Refuge.
Recent Articles