Top 10 Alaska Fishing Trips Under $4,000 - 5 Days
Top 10 Alaska Fishing Trips Under $4,000 - 5 Days
Would you like to contact to check availability or learn more?
Fill out the info below and someone from will get back to you.
Email Sent
Premier All-Inclusive Alaska Fishing, Adventure & Family Trips | Stay at our Beautiful Lodge on the Kenai River and Choose From a Wide Variety of Fishing & Adventure Packages
6 - 7 Days:
$4,000 to $5,000 Per Person
4 - 5 Days:
$3,000 to $4,000 Per Person
Great Alaska Adventures focuses on the entire spectrum of Alaska including wildlife, adventures, and fishing. Their strength is that they can customize their packages to meet your agenda. If you want to experience pure fishing, they can do that for you. If you want a well-rounded trip that includes fishing, then they can do that for you too. They run out of the Kenai River area where guests find amazing food and luxury. Their lodge sits on a pristine 25 acre homestead site where the Kenai River and the Moose River meet. There are many Kenai River fishing lodges to choose from but Great Alaska Adventures is one of the best...they offer a wide variety of fishing & adventure options along with exceptional service & lodging.
World Class Fly-Fishing on the Alagnak River | Remote Fly-In Fishing Camp
6 - 7 Days:
$4,000 to $5,000 Per Person
4 - 5 Days:
$3,000 to $4,000 Per Person
Angler's Alibi is a rustic, yet comfortable, fishing camp on the Alagnak River in the famous Bristol Bay watershed, 23 miles North of King Salmon. This cozy camp is just outside the Katmai National Park boundary, over 250 miles from the nearest highway. Its location on the tidewater section of the Alagnak River means that you don't even need to leave camp to find amazing fishing. No fly-outs means you can spend more time on the river than at other lodges. Or, fly-out to Moraine Creek, Funnel Creek, and other fantastic fishing holes to say you were there. The near 90% guest return rate at Angler's Alibi offers evidence of its excellence.
Top Rated Alaska Fishing & Adventure Lodge | Something for Everyone - Perfect for Families, Couples, Groups or the Die-Hard Angler!
6 - 7 Days:
$3,000 to $4,000 Per Person
4 - 5 Days:
$3,000 to $4,000 Per Person
Alaskan Fishing Adventures is under new ownership as of 2016 and your hosts, Mark and Julie Burner welcome you to your Kenai Peninsula fishing adventure. In fact, they offer you the choice of three lodges that are spread over the Kenai Peninsula. Each is a perfect base from which to fish for trophy Salmon or Halibut. As for getting there they are all an easy drive from Anchorage or you can charter into Sterling on a commuter flight.

6 - 7 Days:
$2,000 to $3,000 Per Person
4 - 5 Days:
$2,000 to $3,000 Per Person
Fins, Feathers, and Furs is a fish camp that sits along the Nushagak River. The camp is accessible only by boat or plane. The area is restricted by the Choggiung Native people and they only allow a few permits for fishing here.Fins, Feathers, Furs is lucky to hold one such permit. The benefit to fishermen is that the river is unspoiled and rich with salmon. It is a fishing paradise and with four fishermen per boat, it is not uncommon for all four fishermen to be battling King Salmon at the same time. Expect a richly productive fishing trip. Guests are housed in vinyl cabins; there are no permanent structures here. The focus of the area is on the conservation of the land and the maintenance of the salmon fisheries. The cabins feature wood floors, carpet, and two twin beds. The folks here have made camping a luxury event. Expect…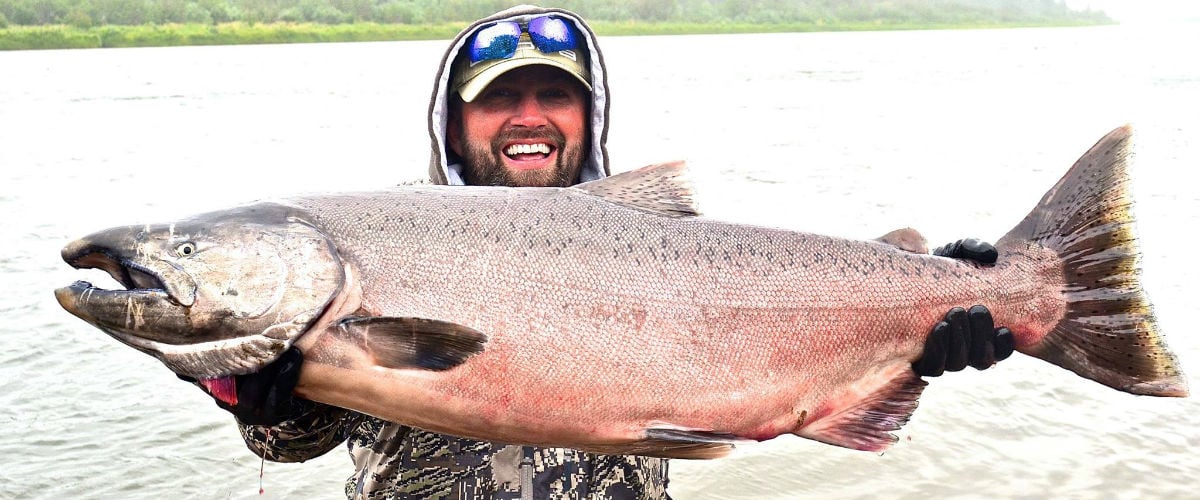 6 - 7 Days:
$3,000 to $4,000 Per Person
4 - 5 Days:
$3,000 to $4,000 Per Person
Alaska King Salmon Adventures sits just a hop, skip and a jump from Dillingham on the banks of the Nushagak River. It is an easy accessible flight from Anchorage to Dillingham and then via float plane from Dillingham to the camp. This is a fish camp that features Weatherport Sleeping huts that sleep two fishermen each on comfortable padded wooden cots. The huts sit on wood floors and have carpeting. This is rustic camping with modern conveniences. Expect clean, and comfortable accommodations Because the lodge owns the land where the camp sits, there are permanent amenities such as bathrooms, showers, Wi-Fi and a recreation room. Meals are gourmet and served in a huge dining tent. It is rustic camping with all the best amenities.
6 - 7 Days:
$5,000 to $6,000 Per Person
4 - 5 Days:
$3,000 to $4,000 Per Person
Reel Action Alaska Lodge is located in the Southwestern coastal region of Alaska and sits within the Togiak National Wildlife Refuge. This is a camp lodge and guests are roomed in single room tent cabins, one fisherman to a cabin. It's rustic, basic, comfortable living with up-scale food and outstanding fishing.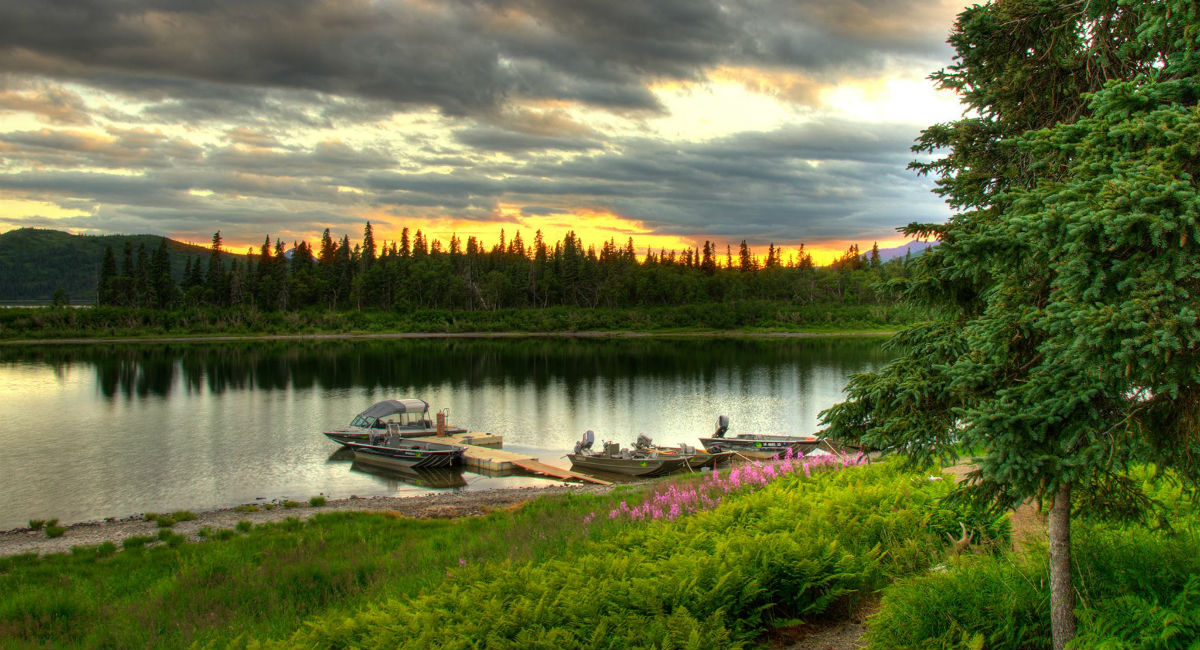 6 - 7 Days:
$5,000 to $6,000 Per Person
4 - 5 Days:
$4,000 to $5,000 Per Person
Alaska's Bearclaw Lodge sits near the south end of the Wood-Tikchik State Park in the Bristol Bay drainage basin. This is a fly fishing lodge with access to the best species of sports fish Alaska has to offer. The lodge is family owned and features a rustic country charm. The five guest rooms are double occupancy and a shared full bathroom between guest rooms. The area is beautiful, and the service here is first class. Guests are treated to world-class meals, including shore lunches that are created to keep you in the fishing zone all day long. Dinner is a gourmet affair with enough food to keep you stuffed. The morning breakfasts are hearty and filling, but light enough that you will enjoy a full morning of fishing.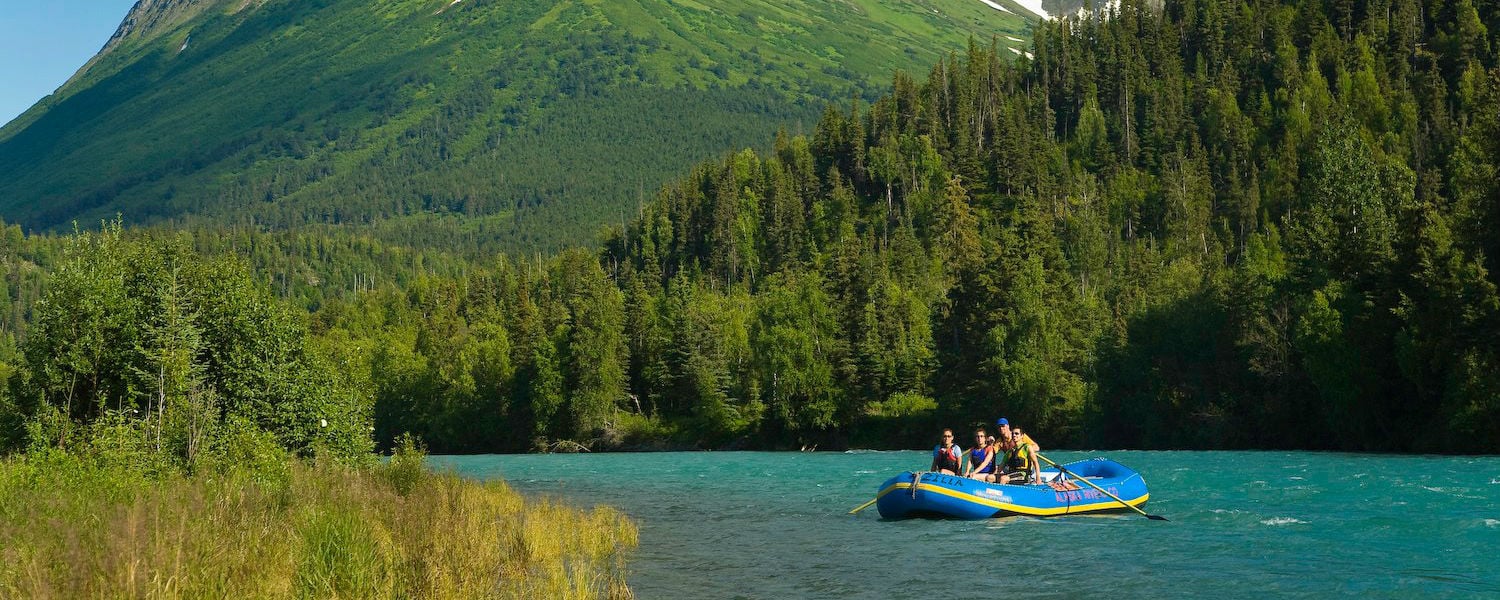 6 - 7 Days:
$1,000 to $2,000 Per Person
4 - 5 Days:
$1,000 to $2,000 Per Person
Half Day:
$100 to $199 Per Person
Full Day:
$200 to $299 Per Person
Alaska Rivers Company sits just off of the Sterling Highway in Cooper Landing and along the shores of the Kenai River. Getting here is fairly easy. You can drive from Anchorage in about 2.5 hours or you can fly into any of a number of small local airports, such as the one in Sterling. Alaska Rivers Company offers guided rafting and fishing trips along the upper Kenai River and around the Spencer Glacier area.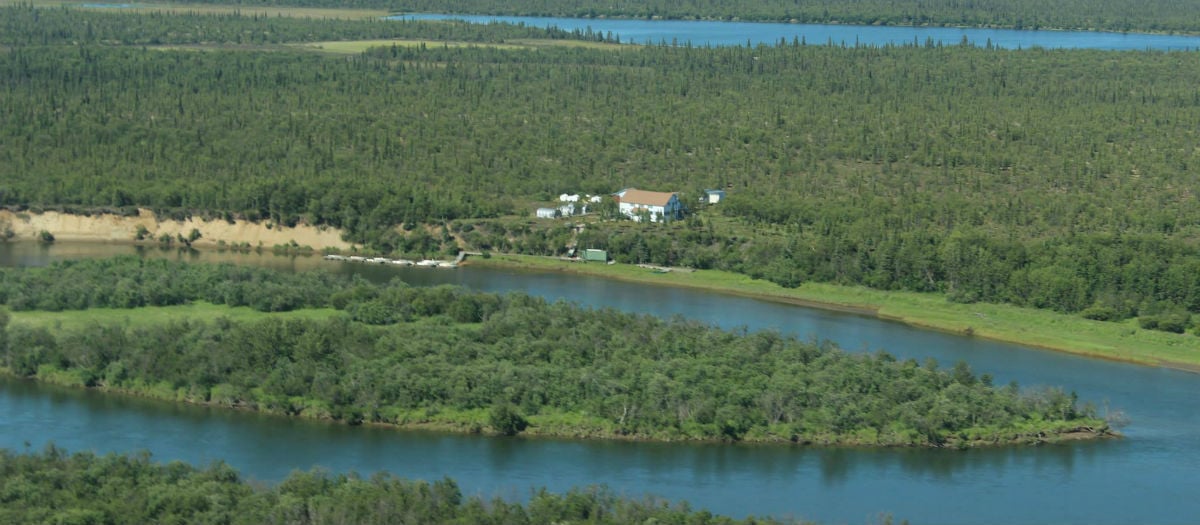 6 - 7 Days:
$5,000 to $6,000 Per Person
4 - 5 Days:
$3,000 to $4,000 Per Person
The Alagnak Lodge sits along the Alagnak River in the Bristol Bay region of Alaska. The Alagnak Lodge is a true lodge with all guests rooms located in the same building. The modern lodge features modern amenities and a variety of room types. Guests can opt for family or group rooms, couple rooms or rooms for single travelers. Guests appreciate the steam room and a soothing, relaxing atmosphere that it provides after a long day of fishing. Dining here is awesome. Breakfast is made to order. Lunch is served hot and dinner is a full feature event. Expect top quality food and ingredients. Dinners consist of NY Strip Steak, Halibut, King Crab, and of course salmon. There is freshly made bread, desserts, and guests enjoy the all you can eat buffet for dinner. Dive in and enjoy the bounties of a long day fishing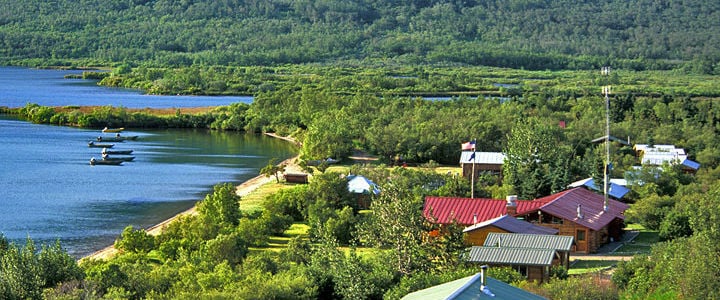 6 - 7 Days:
$5,000 to $6,000 Per Person
4 - 5 Days:
$3,000 to $4,000 Per Person
Katmailand Anglers Paradise Lodges is really three lodges built around the concept of fishing, touring Alaska and groups. Each of the lodge offers something different. The lodges sit within the Katmai National Park. The lodges are Brooks Lodge, Grosvenor Lodge and Kulik Lodge. The area is part of the worlds best rainbow trout and salmon fisheries.
Recent Articles