Top 10 Alaska Float Fishing Trips
Top 10 Alaska Float Fishing Trips
Would you like to contact to check availability or learn more?
Fill out the info below and someone from will get back to you.
Email Sent
Incredible Selection of Fishing, Wildlife & Adventure Packages in a Remote Location | Perfect for Families, Couples, Groups & Guests with Limited Fishing Experience to Expert Anglers
6 - 7 Days:
$5,500 to $6,000 Per Person
4 - 5 Days:
$4,500 to $5,000 Per Person
Now booking for the 2024 season with early booking bonuses for everyone placing their reservation by November 1st! We offer the best customized, All-inclusive Alaska fishing lodge and wilderness adventure packages! Our small lodge fills quickly, so act early to secure preferred dates and trip duration! Inquire to plan your 2024 or 2025 trip here. View all of our rates and fishing lodge packages. For all of our custom adventure packages, please visit our new Fishing and multi-sport Alaska adventure packages! Our Alaska wilderness and fishing lodge offers a unique experience. We are just a bit more flexible than other fly-in lodges and our inclusive packages make it just that much easier! Get to Anchorage, and we'll take care of you every step of the way. Plan your Alaska fishing trip or wilderness adventure package today with Wilderness Place Lodge. For fishing trips, visit our Alaska peak fishing calendar to…
Featured Specials & Packages
---
Alaska's Premier Fishing and Bear Viewing Lodge Since 1988 | Remote Fly-In Fishing Lodge on the Alagnak River
6 - 7 Days:
$4,500 to $5,000 Per Person
The Alaska Trophy Adventures Lodge is an Alagnak River lodge that focuses on trophy fishing in a beautiful wilderness setting. The lodge sits along the shores of the Upper Braids of the Alagnak River offering fly fishermen a trip of a lifetime and fishing inside the Katmai National Park.
Featured Packages
---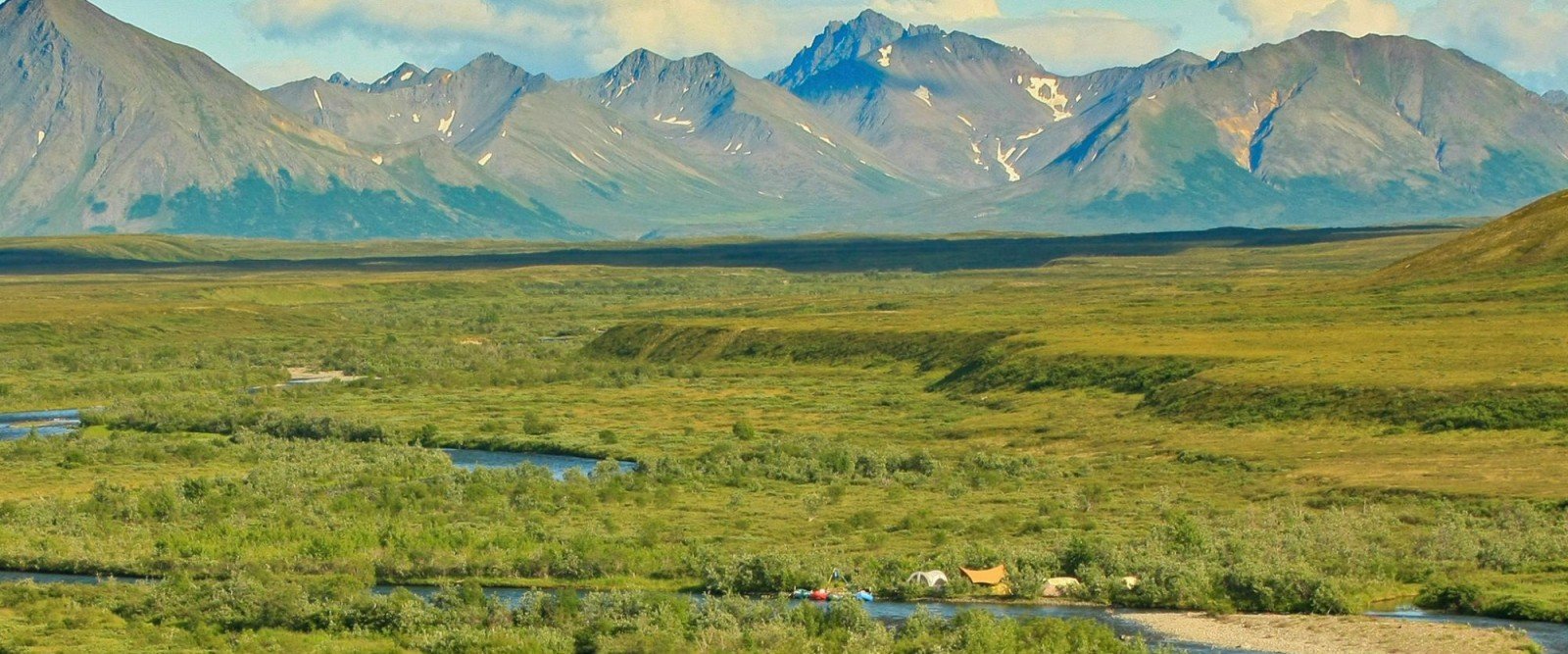 6 - 7 Days:
$4,500 to $5,000 Per Person
The Frontier River Guides outfit is a fly fishing float destination. They also offer spin casting float trips too. As a guiding outfit with years of experience what Frontier River Guides brings to the table is the vast knowledge of Alaska and its rivers. Not just some rivers but many or most. This is a boon to the fly fisherman who is looking for something special. Frontier River Guides not only has options to make that happen, they have the tools and the knowledge to make your trip something you will never forget.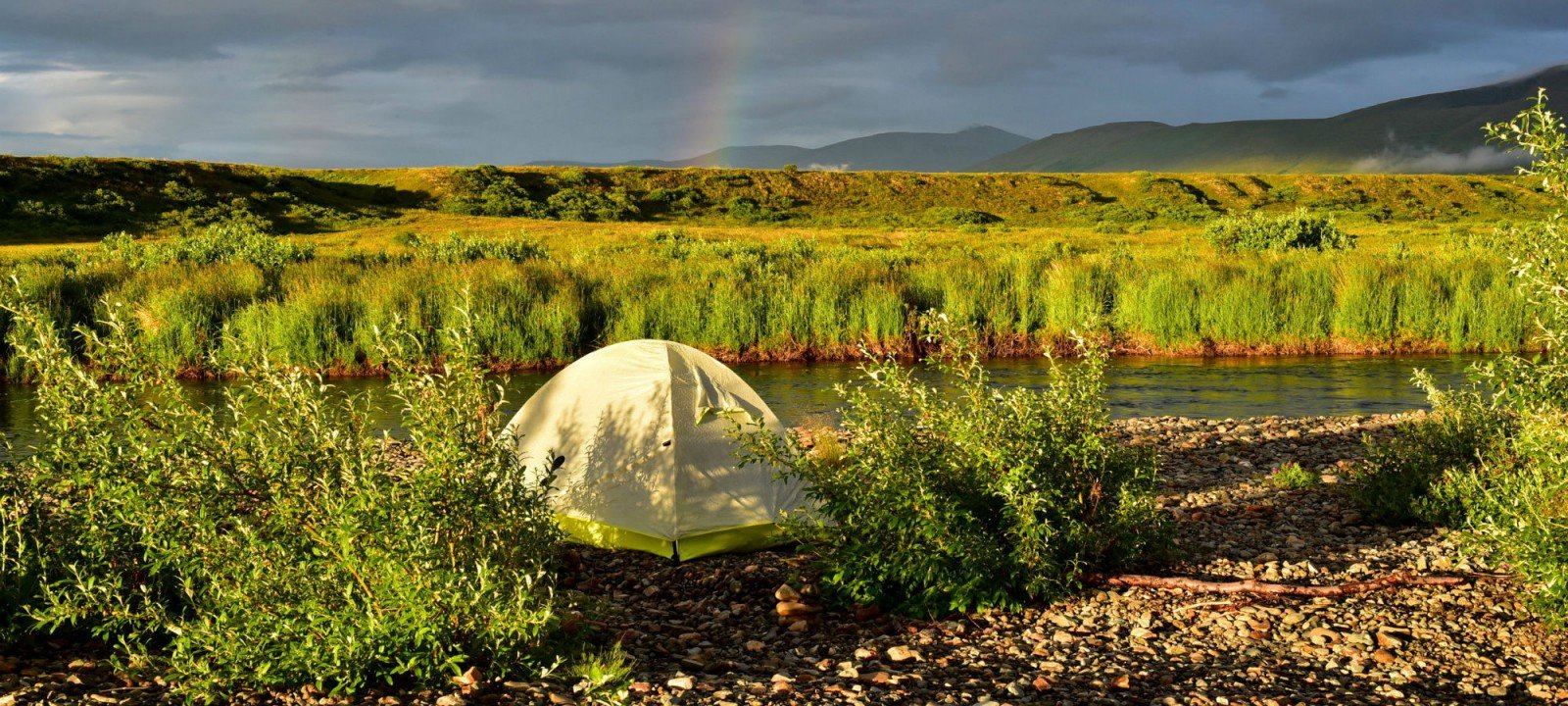 Guided Single Day & Overnight Fly-Fishing Trips on some of Alaskas' Best Rivers | Choose From Single Day Float, Wade or Heli-Fishing & Multi Day Remote Guided Float Fishing Trips
6 - 7 Days:
$4,500 to $5,000 Per Person
4 - 5 Days:
$3,500 to $4,000 Per Person
Half Day:
$150 to $199 Per Person
Full Day:
$150 to $199 Per Person; $200 to $299 Per Person
FishHound Expeditions is a professionally guide-owned guide-operated service that offers its guests the best of Alaska Fly Fishing Trips along many of Alaska's best rivers. They bring over 30 years of combined guiding experience, and in their downtime, they fish these rivers too. They are truly fishing masters.
Featured Specials & Packages
---
6 - 7 Days:
$4,500 to $5,000 Per Person
The Wild River Guides is the lifestyle of Mark Rutherford, a man who is himself of nature. Alaska has a lot to offer people, and people, in turn, come by the thousands to see Alaska. Most leave amazed at what they say. A few leave changed because the did not see Alaska with their eyes, but with their hearts. Alaska is a place that you feel. It courses through you like the blood in your veins. That is what Wild River Guides does for you - they allow you to feel Alaska.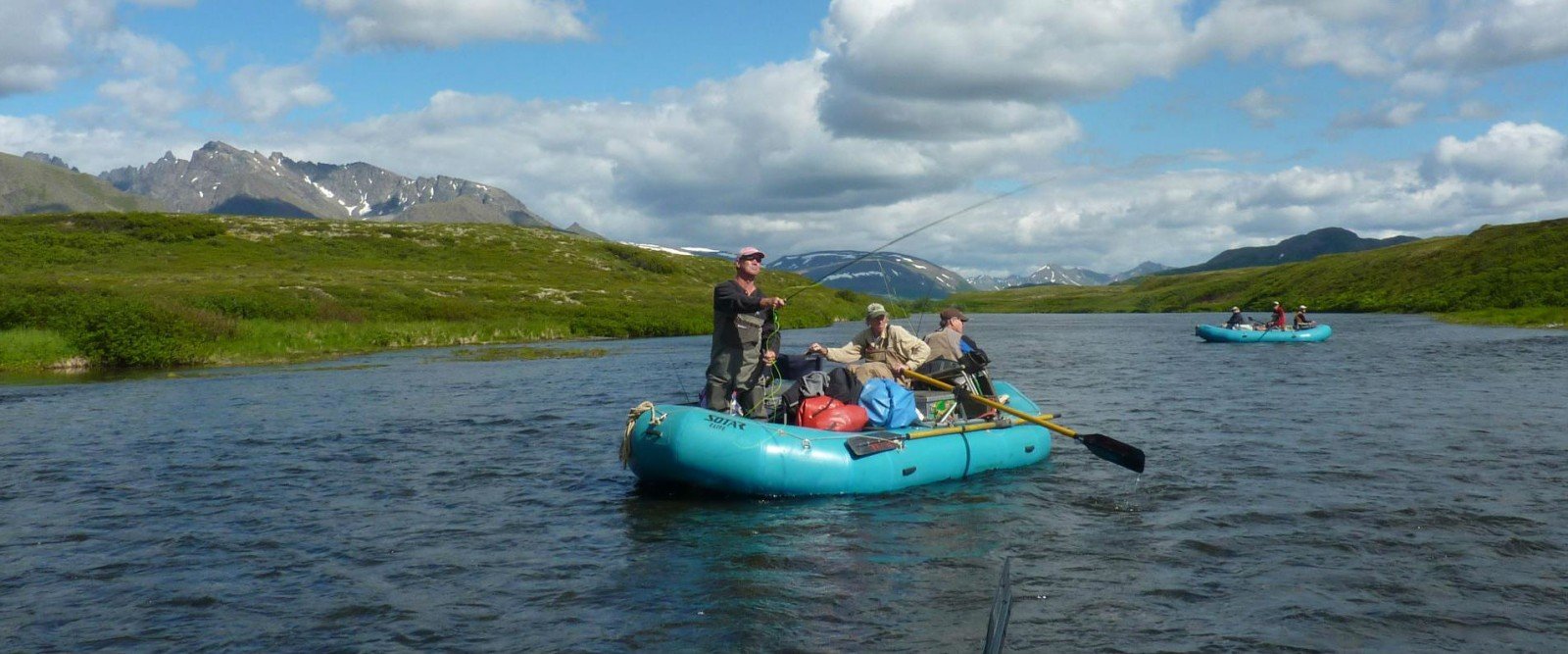 6 - 7 Days:
$4,500 to $5,000 Per Person
Ouzel Expeditions is all about fishing. They know the land. They know the fish, and they know what fly fishermen want. They also know how to give you something more and their consistency of exceeding expectations is proof. Ouzel Expeditions has access to the best rivers in Alaska and Russia. They focus their Alaskan fly fishing float trips around the Brooks Range, and that means you the fisherman have access to the Tarpon of the North.
6 - 7 Days:
$3,500 to $4,000 Per Person
Fish and Float Alaska is a cousin to the world-class fly-out fishing offered by Rainbow River Lodge. The focus here is on float trips where you raft down one of the wild Alaskan rivers and fish along the way. Guests bring their own food and fishing gear, and Fish and Float Alaska supplies the rest.
6 - 7 Days:
$3,500 to $4,000 Per Person
Alaska Rainbow Adventures takes you down some of Alaska's best rivers. Float down the Kanektok, Togiak, Alagnak, into Moraine Creek, American Creek, Lake Creek, and down the Talachulitna River, Kwethluk River, or the Koktuli and Stuyahok rivers. What all that means to a fly fisherman is ample opportunity to tempt a trophy Rainbow Trout or King Salmon into striking your fly.
6 - 7 Days:
$5,500 to $6,000 Per Person
4 - 5 Days:
$4,500 to $5,000 Per Person
Intricate Bay Lodge sits on the shores of Iliamna Lake - a fabled fishing area for Salmon, Trophy Rainbow Trout, and more. Getting here is fairly easy. It is a simple commuter flight from Anchorage to Iliamna (town) and then the lodge will meet you at the airport and fly you to Intricate Bay via a float plane. Exect a beautiful lodge, friendly people, and plenty of ways to Fish Wild Alaska. 
6 - 7 Days:
$1,500 to $2,000 Per Person
4 - 5 Days:
$1,500 to $2,000 Per Person
With a selection of 9 plus Rivers to choose from we will work hard to find a river that matches your rowing skills, your adventure goals and your fishing needs. I work closely with you and your group to put you on the best river to meet your requirements. Our goal is to have an excited and safe adventure in the ALaskan WIlderness. A Do-it-yourself trip is not easy but it is very rewarding and at a price that will keep you coming back year after year.
Recent Articles