Top 10 Alaska Float Fishing Trips
Top 10 Alaska Float Fishing Trips
Would you like to contact to check availability or learn more?
Fill out the info below and someone from will get back to you.
Email Sent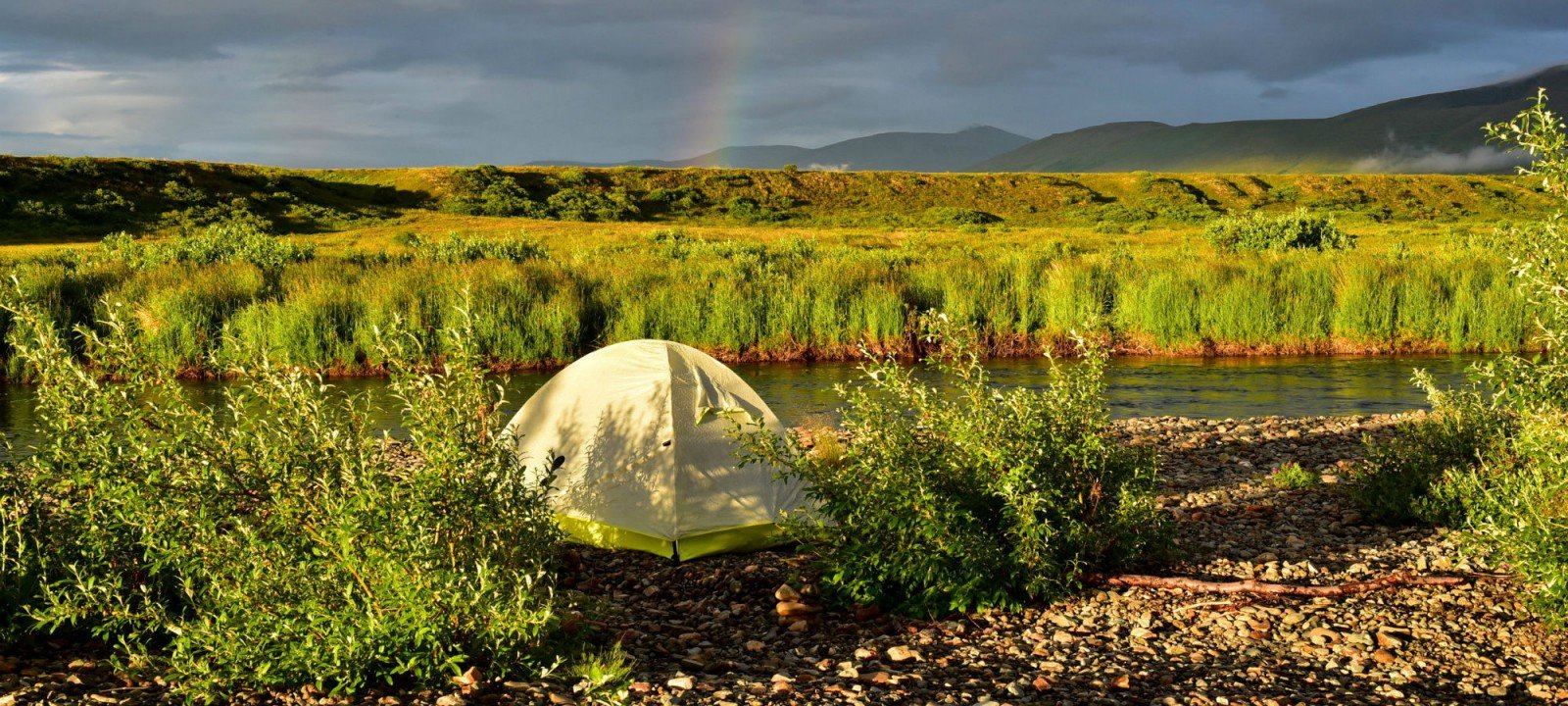 Guided Single Day & Overnight Fly-Fishing Trips on some of Alaskas' Best Rivers | Choose From Single Day Float, Wade or Heli-Fishing & Multi Day Remote Guided Float Fishing Trips
6 - 7 Days:
$4,000 to $5,000 Per Person
4 - 5 Days:
$3,000 to $4,000 Per Person
Half Day:
$100 to $199 Per Person
Full Day:
$100 to $199 Per Person; $200 to $299 Per Person
FishHound Expeditions is a professionally guide-owned guide-operated service that offers its guests the best of Alaska Fly Fishing Trips along many of Alaska's best rivers. They bring over 30 years of combined guiding experience, and in their downtime, they fish these rivers too. They are truly fishing masters.
Featured Specials & Packages
---
Alaska's Premier Fishing and Bear Viewing Lodge Since 1988 | Remote Fly-In Fishing Lodge on the Alagnak River
6 - 7 Days:
$4,000 to $5,000 Per Person
The Alaska Trophy Adventures Lodge is an Alagnak River lodge that focuses on trophy fishing in a beautiful wilderness setting. The lodge sits along the shores of the Upper Braids of the Alagnak River offering fly fishermen a trip of a lifetime and fishing inside the Katmai National Park.
Featured Packages
---
Remote Alaska Fishing, Wildlife & Rafting Adventures Since 1955 | Choose From an All-Inclusive Guided Lodge Package or a Budget Friendly Self-Guided Float Fishing Trip
6 - 7 Days:
$2,000 to $3,000 Per Person
Aniak Air Guides is located in the village of Aniak and is only accessible by plane or by boat. The nice thing about staying here is that they will pick you up at the airport. It is easy to charter a flight from Anchorage to Aniak. The village of Aniak sits along the banks of the Kuskokwim River and is a community of about 500 people in the summer. The lodge doubles as a B&B and houses up to 12 guests. The lodge is made up of a main lodge and three out-cabins and offers a private time for guests. This is bush country Alaska style, and the Aniak Air Guides lodge is pretty amazing. It is comfortable and offers conveniences such as WiFi, Cable TV, and 24-hour electricity. They will even allow you to bring your pets. A new service for Aniak Air Guides is the Fly-out - Drop-off…
Featured Packages
---
Unguided Float Fishing Trip
$2,250 to $2,950 Per Person
For the more adventurous type this is an incredible and remote Alaska experience!
---
A self-guided float trip through the Alaskan wilderness on a large inflatable raft. These are easy flowing rivers with the purpose of the trip being fishing (not whitewater rafting). Which of our nine rivers you choose will depend on the species of fish you want to catch and the time of year. All of our unguided packages are designed for our guests to bring/supply as little as possible. In a nutshell.....you provide food, sleeping bag, and personal/fishing gear....we take care of the rest.

Prices for unguided trips include all bush flying and airport pick-ups and transportation around Aniak, rafts and camping gear. Contact Us for more information on our unguided float trips!
Fully Guided Fishing Lodge Package
$4,900 Per Person
Fish for Salmon, Rainbow & Lake Trout, Arctic Grayling, Arctic Char, Northern Pike & Sheefish. Also Includes One Bush Fly Out
---
Trips run Monday through Saturday include guided fishing, round trip transporation from Aniak, lodging, food and one bush flyout for up to 6 people. Imagine the wonderful fishing you will experience by having an experienced guide, an airplane at your beck and call and some of the finest fishing rivers in the world for an entire week! Aniak Air Guides' lodge sits on the outskirts of the village of Aniak, at the confluence of The Aniak & Kuskokwim Rivers (see location page). Being right in the heart of the 3 most productive fisheries in western/southwest Alaska ( the Yukon, Kuskokwim, and Bristol Bay Drainages), gives us a unique advantage to access, and choose from so many wonderful and productive fisheries. Local waters commonly yield 20-30 salmon per day!....not too mention all the rainbows, arctic char, dolly varden, & arctic grayling. King and chum salmon are the first to arrive.... starting their run by the village in mid June and culminating by the end of July. Aggressive silvers typically show in late July, and hit all the way thru mid-Sept. Reds and pinks are sprinkled in from late June thru early August. Rainbow Trout fishing is second to none, starting in mid-June, with hot fishing all the way in to September. Arctic char, dolly varden, and arctic grayling are also caught in abundance until mid-September.
Incredible Selection of Fishing, Wildlife & Adventure Packages in a Remote Location | Perfect for Families, Couples, Groups & Guests with Limited Fishing Experience to Expert Anglers
6 - 7 Days:
$5,000 to $6,000 Per Person
4 - 5 Days:
$4,000 to $5,000 Per Person
We offer the best customized, All-inclusive Alaska fishing lodge and wilderness adventure packages! Our small lodge fills quickly, so act early to secure preferred dates and trip duration! Inquire to plan your 2022 trip here. We are offering early booking bonuses for those reserving 2022 Alaska fishing lodge packages prior to November 1st, 2021. View all of our rates and fishing lodge packages. For all of our custom adventure packages, please visit our new Fishing and multi-sport Alaska adventure packages! Our Alaska wilderness and fishing lodge offers a unique experience. We are just a bit more flexible than other fly-in lodges and our inclusive packages make it just that much easier! Get to Anchorage, and we'll take care of you every step of the way. Plan your Alaska fishing trip or wilderness adventure package today with Wilderness Place Lodge. For fishing trips, visit our Alaska peak fishing calendar to coincide…
Featured Specials & Packages
---
6 - 7 Days:
$3,000 to $4,000 Per Person
Fish and Float Alaska is a cousin to the world-class fly-out fishing offered by Rainbow River Lodge. The focus here is on float trips where you raft down one of the wild Alaskan rivers and fish along the way. Guests bring their own food and fishing gear, and Fish and Float Alaska supplies the rest.
6 - 7 Days:
$5,000 to $6,000 Per Person
4 - 5 Days:
$4,000 to $5,000 Per Person
Intricate Bay Lodge sits on the shores of Iliamna Lake - a fabled fishing area for Salmon, Trophy Rainbow Trout, and more. Getting here is fairly easy. It is a simple commuter flight from Anchorage to Iliamna (town) and then the lodge will meet you at the airport and fly you to Intricate Bay via a float plane. Exect a beautiful lodge, friendly people, and plenty of ways to Fish Wild Alaska. 
6 - 7 Days:
$4,000 to $5,000 Per Person
The Wild River Guides is the lifestyle of Mark Rutherford, a man who is himself of nature. Alaska has a lot to offer people, and people, in turn, come by the thousands to see Alaska. Most leave amazed at what they say. A few leave changed because the did not see Alaska with their eyes, but with their hearts. Alaska is a place that you feel. It courses through you like the blood in your veins. That is what Wild River Guides does for you - they allow you to feel Alaska.
6 - 7 Days:
$3,000 to $4,000 Per Person
Lake Creek River Guides is a fully guided float trip outfit that floats the Lake Creek where you have access to world-class Rainbow Trout and Arctic Grayling fisheries. The Float season starts mid-June and runs through the fist part of August. Alaska is a dynamic place and the fishing here is equally dynamic. Each week brings a change to what is swimming in the rivers. The consistent fish are the Rainbow Trout and the Arctic Grayling. The changes are the salmon and in some cases the fish that follow the salmon. These include Rainbows, Arctic Grayling, Char, and Dolly Varden.
Half Day:
$100 to $199 Per Person
Full Day:
$200 to $299 Per Person
The Alaska Fishing & Rafting Adventures is homed out of Fairbanks, and they offer a wide range of guided services all over the Fairbanks and Interior section of Alaska. This is a year-round outfit, and in the Winter they offer Ice Fishing opportunities too.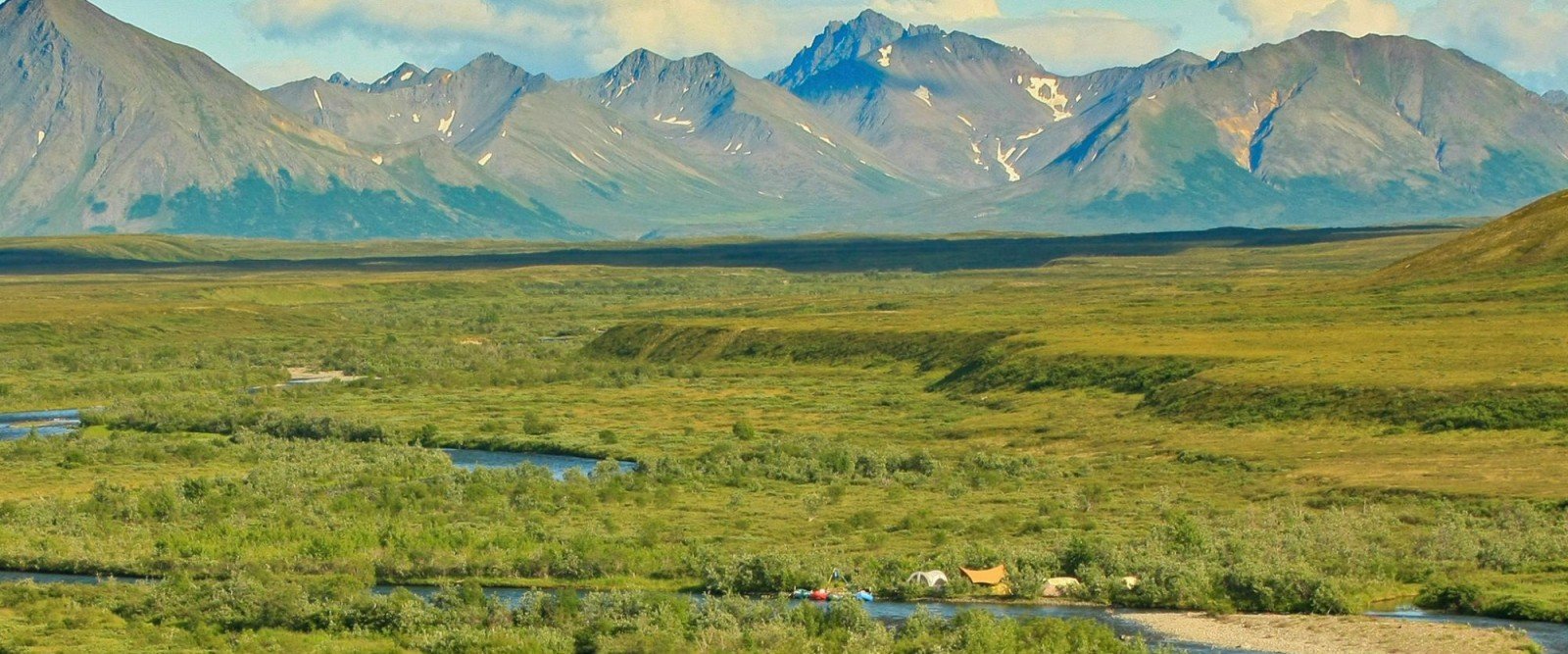 6 - 7 Days:
$4,000 to $5,000 Per Person
The Frontier River Guides outfit is a fly fishing float destination. They also offer spin casting float trips too. As a guiding outfit with years of experience what Frontier River Guides brings to the table is the vast knowledge of Alaska and its rivers. Not just some rivers but many or most. This is a boon to the fly fisherman who is looking for something special. Frontier River Guides not only has options to make that happen, they have the tools and the knowledge to make your trip something you will never forget.
Recent Articles