Top 10 Alaska Fly Fishing Guides
Top 10 Alaska Fly Fishing Guides
Would you like to contact to check availability or learn more?
Fill out the info below and someone from will get back to you.
Email Sent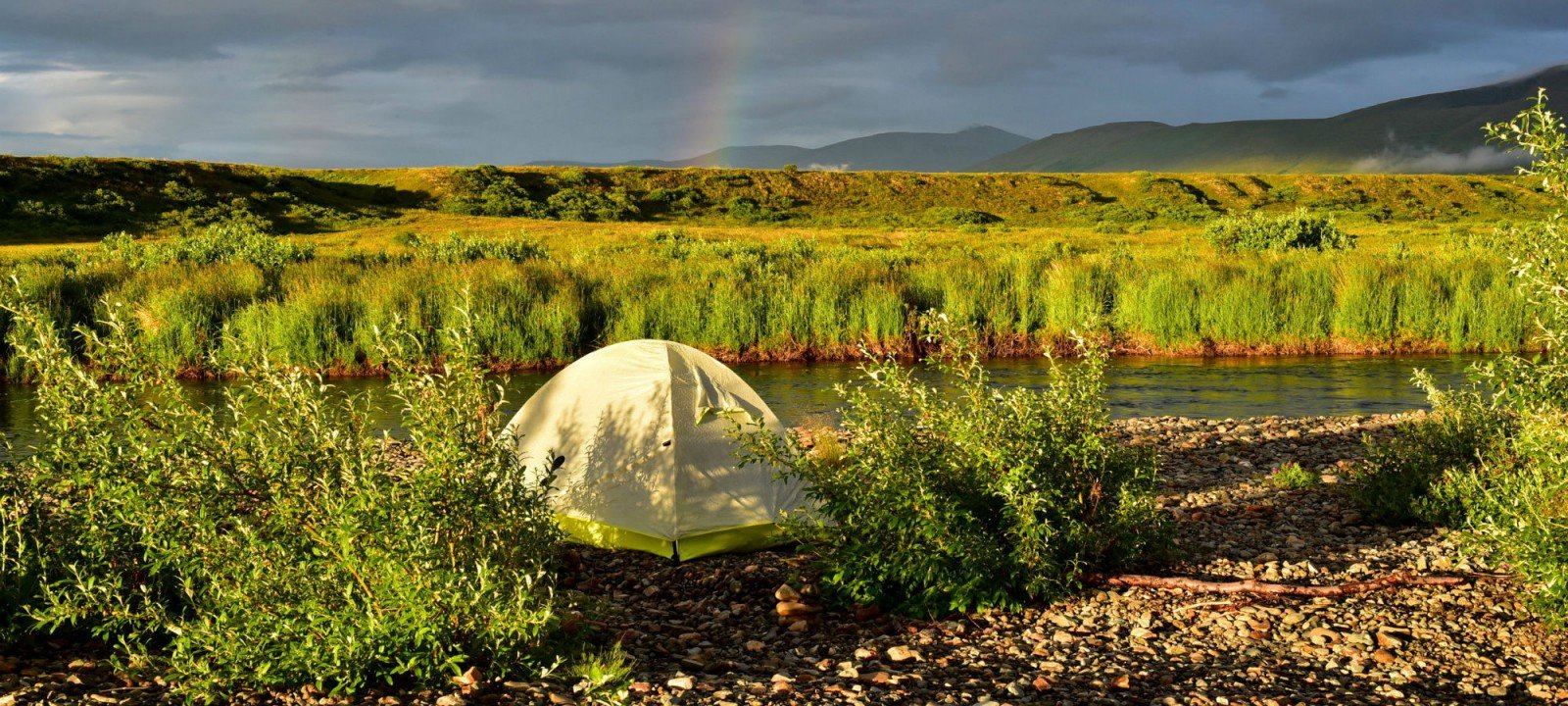 Guided Single Day & Overnight Fly-Fishing Trips on some of Alaskas' Best Rivers | Choose From Single Day Float, Wade or Heli-Fishing & Multi Day Remote Guided Float Fishing Trips
6 - 7 Days:
$4,500 to $5,000 Per Person
4 - 5 Days:
$3,500 to $4,000 Per Person
Half Day:
$150 to $199 Per Person
Full Day:
$150 to $199 Per Person; $200 to $299 Per Person
FishHound Expeditions is a professionally guide-owned guide-operated service that offers its guests the best of Alaska Fly Fishing Trips along many of Alaska's best rivers. They bring over 30 years of combined guiding experience, and in their downtime, they fish these rivers too. They are truly fishing masters.
Featured Packages
---
6 - 10 Day Float Fishing Trip Fishing Adventure in Western Alaska
From $4,500 Per Person
Looking for a trip that you will never forget? Consider a multi-day fly-in guided float fishing expeditions into wild Alaska.
---
The location of our 6-10 day trips is Western Alaska. Western Alaska is truly remote, very little evidence of humanity or other fisherman. The rivers we operate on don't have lodges clogged with jet boat traffic We fly into either Bethel or Dillingham via Alaska Air which departs multiple times a day from Anchorage. From there guests and guides board bush planes either on wheels or floats to head to one of many rivers in the vast area.

We target all 5 species of Pacific Salmon, mouse eating Leopard Rainbows, beautifully finned Arctic Grayling, brilliantly colored Dolly Varden, and Arctic Char. On all FishHound trips guests enjoy a 2 to one ratio (one guide two clients). Guests also enjoy our move-able "lodge", a large cook tent and dining area that can seat 8 and provide stream side views while being out of the elements. Clients have their own sleeping tents complete with cots and insulated down pads. Other than fishing clients are only responsible for packing up their personal gear, FishHound staff takes care of everything else.

Contact us to learn more about this incredible experience!
Heli-Fishing Trips
Single & Multi-Day Options Available
Come heli-fish with us! There is no greater access to Alaska's wild rivers than via a helicopter!
---
We run heli-fishing on multiple rivers throughout south-central Alaska, which is easily accessible from the Anchorage area.

We offer single day heli-fishing trips as well as 2 thru 6 multi-day float fishing trips . This type of trip provides an amazing remote Alaskan river experience with much more ease than some of the further location we operate on. This is a perfect trip for folks who want a wilderness trip/experience but don't want to spend their whole time in Alaska in one remote location.

Most trips depart from the beautiful town of Talkeetna in the shadow of Denali. Denali provides an amazing view as you are flown out to some of the most phenomenal fishing in Alaska. Depending on the time of year we target all 5 species of Pacific Salmon. Huge bruiser Rainbow Trout are always present as well as Arctic Grayling and Dolly Varden.
Top-Rated Fishing Guides & Affordable Lodging Packages | Kenai River, Cook Inlet & Remote-Fly Out Fishing
6 - 7 Days:
$1,500 to $2,000 Per Person
4 - 5 Days:
$1,500 to $2,000 Per Person
Half Day:
$200 to $299 Per Person
Full Day:
$200 to $299 Per Person; $500 to $599 Per Person
Alaska Fishing with Mark Glassmaker has been providing high quality Alaska fishing experiences on the Kenai Peninsula for over 25 years. Expect experienced, professional, and courteous guides that enjoy what they do. They are located near the town of Soldotna which allows them to provide their guests with a multitude of Kenai Peninsula fishing options. For those just looking for a day or two of guided fishing they offer half & full day guided fishing trips...and for those looking for a complete Fishing & Lodging package they have a series of cabins along the Kenai River. Choose from a 3, 5 or 7 Night Fishing & Lodging package or let them customize a package to fit exactly what you're looking for. They will provide you with all of the fishing gear...expect high quality fishing gear & new, clean, comfortable & safe boats. For those who choose a fishing & lodging…

Whether you're a seasoned pro or a first-time angler interested in a fishing trip in Alaska, we are the Kenai River Guide Service for you.
6 - 7 Days:
$2,500 to $3,000 Per Person
4 - 5 Days:
$1,500 to $2,000 Per Person
Half Day:
$150 to $199 Per Person
Full Day:
$200 to $299 Per Person
The Cooper Landing Fishing Guide is Kenai River focused service that guides fishermen and fisherwomen through some of the world's best fishing waters. The Kenai River is a world-famous river, and Cooper Landing is lucky enough to exist near the start of this majestic river. They are a great option if you're looking for a Kenai River fishing guide, and they also offer guided Russian River fishing as well.
Featured Packages
---
Full Day of Salmon Fishing - $295 Per Person
---
Available May 15st - Oct 31st. Primarily fishing the Kenai River or the Kasilof River, we generally begin guided fishing trips between 4 and 9 am. We target Kings, Sockeye and Coho salmon on the Kenai or Kasilof River according to the most current Alaska Fish and Game Emergency Orders, what salmon are in season and what the runs are doing. We target Sockeye Salmon (Reds) and Coho Salmon (Silver Salmon) for harvest. We target King Salmon on the Kasilof River from May 15th-July 31st. Only Hatchery Kings are targeted for harvest per company policy.
Half Day of Salmon Fishing - $195 Per Person
---
On the Kenai River, trips usually depart from 5-8am and last for 4 hours. We target Sockeye Salmon or Coho Salmon based on current ADF&G regulations and seasons.
Half day salmon trips are a great way to see beautiful sections of the Kenai River and have a chance at fighting several aggressive salmon on the fly!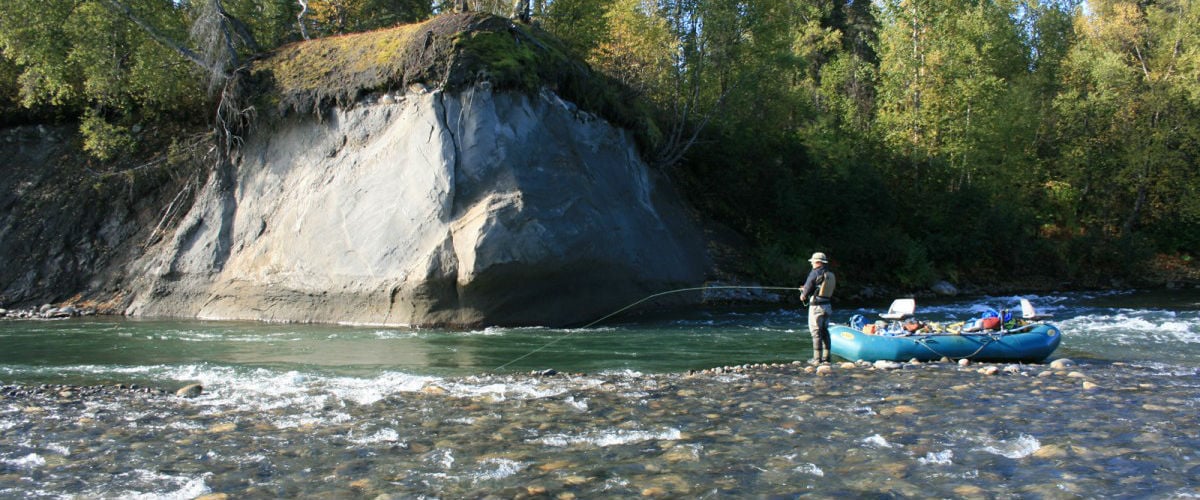 6 - 7 Days:
$2,500 to $3,000 Per Person
4 - 5 Days:
$1,500 to $2,000 Per Person
Half Day:
$150 to $199 Per Person
Full Day:
$200 to $299 Per Person; $500 to $599 Per Person
Dave Fish Alaska is based out of Talkeetna, Alaska. They offer a range of float trips that include master fishing expeditions and family rafting and fishing adventures. In addition to guided float trips, these guys offer a DIY option. In fact, your fishing and rafting options include full day and half day adventures with fly-in fishing and helicopter fishing too.

Half Day:
$150 to $199 Per Person
Full Day:
$300 to $399 Per Person; $400 to $499 Per Person
Denali Fly Fishing Guides offers remote fly fishing trips for Arctic Grayling and Trout throughout the Cantwell area. Cantwell is a 212-mile drive from Anchorage, and the Denali Fly Fishing Guides sit just off of Alaska Route 3 - the George Parks Highway making this an easy place to find. Fishing here is intense as you have easy access to both the Fish Creek and the Jack River both of which eventually feed into the Nenana River. Expect top fly fishing for Arctic Grayling. Guests also have the opportunity to catch some Rainbow Trout as well with a day trip south to the Chulitna River drainage.
Full Day:
$200 to $299 Per Person
Alaska Clearwater Sportfishing fishes the waters around Copper Landing and why not. This is the upper Kenai River, Kasilof, and Russian River areas. One of the things that sets guides apart on the Kenai is the types of permits they hold. Zach holds all three permits for this area and that means you get to fish where others cannot.
Half Day:
$150 to $199 Per Person
Full Day:
$200 to $299 Per Person
The BoatMan's Fly Fish 'n' Drift is just 100 miles from Anchorage and sits along the fabled Kenai River. This is the river that currently holds the world record for the largest King Salmon caught by a sports fisher. Cooper Landing is an ideal location for anyone who wants experience all that the Kenai Peninsula has to offer.
Half Day:
$150 to $199 Per Person
Full Day:
$200 to $299 Per Person
Jason's Guide Service provides professional and skilled fishing on the Kenai River from Cooper Landing to the Mouth and for Trophy Rainbow Trout, Dolly Varden, Silver Salmon, and Sockeye Salmon. Jason specializes guided fly fishing and offers year-round fishing including ice fishing.

6 - 7 Days:
$2,500 to $3,000 Per Person
4 - 5 Days:
$1,500 to $2,000 Per Person
Half Day:
$150 to $199 Per Person
Full Day:
$200 to $299 Per Person; $900+ Per Person
Alaska Troutfitters is an amazing blend of every aspect of fly fishing that you can imagine. The fully stocked fly shop is stocked with industry professionals too. They are all happy to share their knowledge, teach you tricks or give you tips on how to fish the Kenai and Russian rivers or the Quartz and Crescent creeks. That's just a stop on your way to your own Alaska Fishing Trip adventure or on your way to the lodge. Their Lodge is the Riverfront Lodging and sits along the fish-rich stretch of the Upper Kenai River. While they are many Kenai River fishing lodges & guides to choose from...Alaska Troutfitters offers one of the best experiences & values you'll find. Experienced guides, a variety of fishing options, comfortable accommodations and dozens and dozens of rave reviews show you that Alaska Troutfitters is a cut above.
Half Day:
$200 to $299 Per Person
Full Day:
$200 to $299 Per Person; $300 to $399 Per Person
Erick Fish and his sons are the owner and operators of Fish and Sons Kenai Charters, which focuses on personalized Salmon and Trout charters on the Upper Kenai River. The guide is one of a handful of guide services that possess a permit to fish the Wildlife Refuge and Canyon area of the Upper Kenai River. Fish & Sons is located in the town of Cooper Landing on the Kenai Peninsula. Getting to Cooper Landing is easy. It is a 2-3 hour drive from Anchorage, and there are ample places to stop and enjoy the scenery. Fish and Sons offers lodging in addition to just guided day trips so it's great for someone looking to just fish for a day or those anglers looking for an overnight multi day fishing adventure as well.
Recent Articles