Top 10 Fly-In Fishing Trips
Top 10 Fly-In Fishing Trips
Fill out the info below and someone from will get back to you.
Email Sent
6 - 7 Days:
$4,000 to $5,000 Per Person
4 - 5 Days:
$3,000 to $4,000 Per Person
6 - 7 Days:
$4,000 to $5,000 Per Person
6 - 7 Days:
$6,000 to $7,000 Per Person
4 - 5 Days:
$5,000 to $6,000 Per Person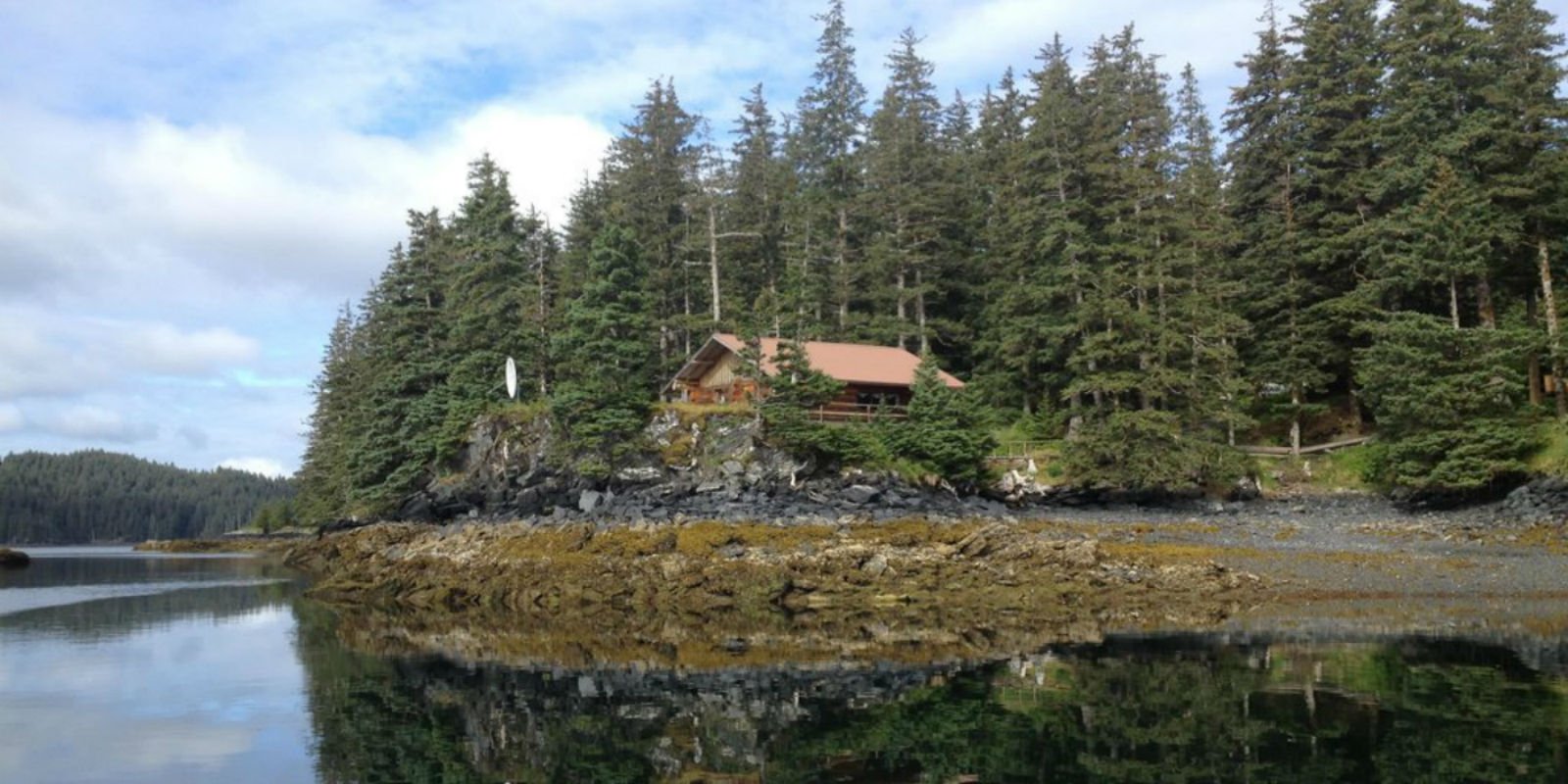 6 - 7 Days:
$5,000 to $6,000 Per Person
4 - 5 Days:
$4,000 to $5,000 Per Person
Afognak Wilderness Lodge is located in the heart of a true-wilderness area on the mountainous & Spruce forested Afognak Island, the second largest & most beautiful of the Kodiak Islands. Owing to its proximity to both saltwater and freshwater, Afognak Wilderness Lodge is able to offer you the best of both fishing worlds. What's more, they are grandfathered into the heart of the Afognak Island State park because they were there long before the park was formed and there's no villages or other lodges/residents. You'll enjoy staying in a spacious elegantly rustic guest cabin, built from hand-hewn local logs by the pioneering Randall family. References from guests from around the globe are available in each brochure.
6 - 7 Days:
$4,000 to $5,000 Per Person
4 - 5 Days:
$3,000 to $4,000 Per Person
Featured Package
---
Anglers Alibi King Camp is on a prime spot of the Nushagak River that boasts premier king salmon fishing on the tides and daily numbers that will blow you away. Our float plane service will take you from the King Salmon, AK airport to our camp location on the Nushagak River. The special includes an all inclusive 4-night package at Angler Alibi's King Camp with an option to target trout and grayling on the Alagnak River.
Package Includes: Four (4) Days Fishing and Lodging (all inclusive meals, beer, wine, maid service and fishing gear) at $3,000/person.
Contact Angler's Alibi
View More Info
6 - 7 Days:
$9,000+ Per Person
Featured Package
---
Fishing is what we do. For over 40 years we have been flying and guiding anglers throughout Bristol Bay. There are a few other lodges that can boast that many years but none that have fine-tuned the operation like No See Um. At a maximum of twelve guests per week, our fleet of three DeHavilland Beavers goes out with a maximum of four anglers and is committed to those anglers all day. We don't drop and go back for more as is the case with most lodges. This ratio of guests to aircraft also allows for the greatest flexibility in the industry. We have the ability to fish more than one location in a day and always have the option to "head in for cocktails" if the weather or an emergency pushes the issue. On days that weather doesn't allow for safe flight, we have the option to use boats to access our home water, the Kvichak River.

Imagine over 20 million acres of wilderness with no roads, very few people and the largest populations of wild rainbow trout, pacific salmon and bears on the planet. This is our playground. Since 1975, No See Um has been consistently striving to be not the biggest, but the best fishing lodge in Alaska. Our 7 day trips include flexible and customized fishing program, fly-outs, lodging, all meals and drinks, round-trip airfare from Anchorage to the lodge, daily housekeeping, and all lodge amenities. While it's all about the fishing, our goal is to give you a complete experience. When you are at the lodge you can enjoy our hot tub or sauna, both are always hot! There is beer on tap, horse shoe pits, a screened in gazebo with fire pit, and fishing in front of the lodge. We want your trip to be the adventure of a lifetime.

Double-occupancy rates are $11,000 per week/person from Anchorage
Single-occupancy rates are $12,500 per week/person from Anchorage
Contact No See Um Lodge
View More Info
6 - 7 Days:
$2,000 to $3,000 Per Person
Featured Packages
---
For the more adventurous type this is an incredible and remote Alaska experience. A self-guided float trip through the Alaskan wilderness on a large inflatable raft. These are easy flowing rivers with the purpose of the trip being fishing (not whitewater rafting). Which of our nine rivers you choose will depend on the species of fish you want to catch and the time of year. All of our unguided packages are designed for our guests to bring/supply as little as possible. In a nutshell.....you provide food, sleeping bag, and personal/fishing gear....we take care of the rest.

Prices for unguided trips include all bush flying and airport pick-ups and transportation around Aniak, rafts and camping gear. Contact Us for more information on our unguided float trips!
Trips run Monday through Saturday include guided fishing, round trip transporation from Aniak, lodging, food and one bush flyout for up to 6 people. Imagine the wonderful fishing you will experience by having an experienced guide, an airplane at your beck and call and some of the finest fishing rivers in the world for an entire week! Aniak Air Guides' lodge sits on the outskirts of the village of Aniak, at the confluence of The Aniak & Kuskokwim Rivers (see location page). Being right in the heart of the 3 most productive fisheries in western/southwest Alaska ( the Yukon, Kuskokwim, and Bristol Bay Drainages), gives us a unique advantage to access, and choose from so many wonderful and productive fisheries. Local waters commonly yield 20-30 salmon per day!....not too mention all the rainbows, arctic char, dolly varden, & arctic grayling. King and chum salmon are the first to arrive.... starting their run by the village in mid June and culminating by the end of July. Aggressive silvers typically show in late July, and hit all the way thru mid-Sept. Reds and pinks are sprinkled in from late June thru early August. Rainbow Trout fishing is second to none, starting in mid-June, with hot fishing all the way in to September. Arctic char, dolly varden, and arctic grayling are also caught in abundance until mid-September.
Contact Aniak Air Guides
View More Info
6 - 7 Days:
$9,000+ Per Person
4 - 5 Days:
$4,000 to $5,000 Per Person
Nestled in the foothills of the Alaska Range, Talaheim Lodge lies 80 miles west of Anchorage and 50 miles from the nearest road. Located on the Talachulitna River, one of the first hook-and-release Alaska trout fisheries in the state, it's a prime location for a remote Alaska fly-in fishing lodge. Massachusetts native and forester Mark Miller pitched a tent at this site in 1974, naming it Talaheim Lodge. Mark now has 34 years of experience flying and fishing Alaska's wilderness, and the tent is now a luxurious facility with modern appliances, solar powered electricity, a private airstrip, two helicopters, and a professional staff. With the owners' children on the staff, the family atmosphere is palpable. Half of the bookings at this cozy getaway are repeat clientele.

6 - 7 Days:
$7,000 to $8,000 Per Person
The Royal Wolf Lodge sits on a spur of land in the middle of the Katmai National Park. The lodge owns 120 acres and includes private fishing grounds which are set amid the gentle rolling mountains and next to lakes, rivers and streams that offer outstanding fishing opportunities. Royal Wolf Lodge is a fly-out lodge and focuses its fishing trips on the rivers and fishing spots that hold the best fish for the season. Every river in Alaska is different and understanding the rivers provides you with the best opportunity to land trophy fish. That understanding is what the Royal Wolf Lodge provides to its guests. The Royal Wolf Lodge is a top tier fly fishing lodge that is richly appointed and luxurious. The private cabins surround the main lodge and offer world-class accommodations. Each cabin is themed based and decorated according to its name. There are cabin choices between…
4 - 5 Days:
$4,000 to $5,000 Per Person
As you may have guessed, Alaska's Anvik River Lodge is located on the Anvik River, about 450 miles northwest of Anchorage. It's the only lodge on this historic river, which was used as a trade route by Russian explorers from Russian ports in St. Michael, Alaska in the 1800s. Today the tiny town of Anvik, located at the confluence of the Anvik River and the mighty Yukon River, is home to a mere 80 residents. The lodge itself is located 75 miles upriver from Anvik on a former homestead, and some of the original structures can still be seen.
Recent Articles