Top 10 Helicopter Fishing Trips
Top 10 Helicopter Fishing Trips
Would you like to contact to check availability or learn more?
Fill out the info below and someone from will get back to you.
Email Sent
Experience a Remote, Unforgettable, Outdoor Alaskan Adventure | Expect experienced local fishing guides and loads of add on adventures to choose from like heli-hiking, flightseeing, whitewater rafting & more!
6 - 7 Days:
$6,000 to $7,000 Per Person
4 - 5 Days:
$5,500 to $6,000 Per Person
Experience a remote Alaska fishing adventure & more less than an hour flight from Anchorage. Located on the remote Talachilitna River (Tal River) in Southcentral Alaska expect remote fishing away from the crowds for all five species of Pacific Salmon with experienced local guides there to help maximize your adventure. And while Tal-Adventures Lodge does give you access to remote Alaska fishing it offers so much more than that. If you are looking for a remote Alaska outdoor adventure this might just be the place for you...in additonal to incredible fishing you can also choose from heli-hikes, glacier hikes, heli-skiing, whitewater rafting, breathtaking flightseeing and so much more.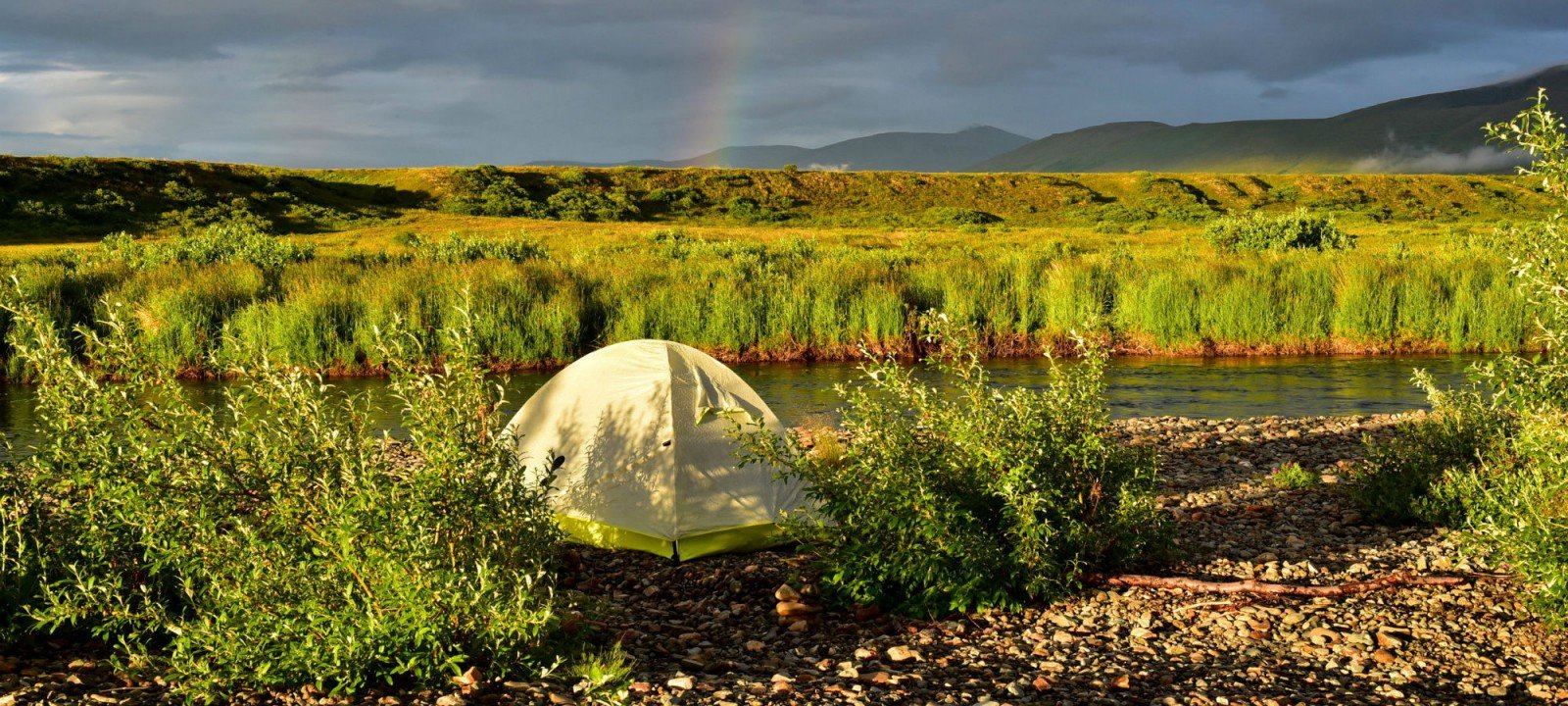 Guided Single Day & Overnight Fly-Fishing Trips on some of Alaskas' Best Rivers | Choose From Single Day Float, Wade or Heli-Fishing & Multi Day Remote Guided Float Fishing Trips
6 - 7 Days:
$4,500 to $5,000 Per Person
4 - 5 Days:
$3,500 to $4,000 Per Person
Half Day:
$150 to $199 Per Person
Full Day:
$150 to $199 Per Person; $200 to $299 Per Person
FishHound Expeditions is a professionally guide-owned guide-operated service that offers its guests the best of Alaska Fly Fishing Trips along many of Alaska's best rivers. They bring over 30 years of combined guiding experience, and in their downtime, they fish these rivers too. They are truly fishing masters.
Featured Specials & Packages
---
6 - 7 Days:
$5,500 to $6,000 Per Person
4 - 5 Days:
$3,500 to $4,000 Per Person
Alaska's Gold Creek Lodge sits in King Salmon, Alaska along the Naknek River - a world-famous fishing destination. The lodge sits near the entrance to the Katmai National Park, which is famous for its seasonal bear viewing and huge runs of salmon. The lodge is a short 280 miles from Anchorage and sits within the bountiful Bristol Bay Watershed. This is a fly-in lodge, giving guests that true wild Alaska feeling with all of the creature comforts of home. Expect first-class service and lodging.
6 - 7 Days:
$5,500 to $6,000 Per Person
4 - 5 Days:
$3,500 to $4,000 Per Person
The Tordrillo Mountain Lodge offers a remote and quite beautiful location that is only 40 minutes from Anchorage by air. This is an amazing place that offers guest over 20 years of guiding visitors to their dream wilderness activities. The lodge sits along the banks of the Talachulitna River and Judd Lake and offers views of Mt. McKinley and the Tordrillo Mountains. The accommodations offer guests a blend of lush decor and rugged wilderness all wrapped up in an interesting architectural style. There are three decks on which guests can relax and enjoy the surrounding beauty. There is a hot tub with amazing views of the lake and the night sky. There are a great room and a family room where guests can settle in and enjoy their stay.
6 - 7 Days:
$5,500 to $6,000 Per Person
EPIC Angling and Adventure operates two remote fly fishing adventure trips on the Alaska Peninsula. Each experience will take you far away from paved roads and the typical structured fly fishing lodge setting. There's no fine paintings, no fancy carpet and few formalities... just a genuine atmosphere, pristine waters, no crowds, sore arms and mind-blowing numbers of fish! Check out compare trips for a good side by side comparison of both our remote operations and for current trip pricing.
The Talkeetna Wilderness River Fishing Guides offer a wide arrange of guided fishing options from Walk-in trips to Heli Fishing and a whole lot in between. This is not a "combat" fishing service. Instead, you get to experience authentic Alaska as you fish for Salmon, Rainbow Trout, Dolly Varden, and Arctic Grayling. Every trip is inclusive.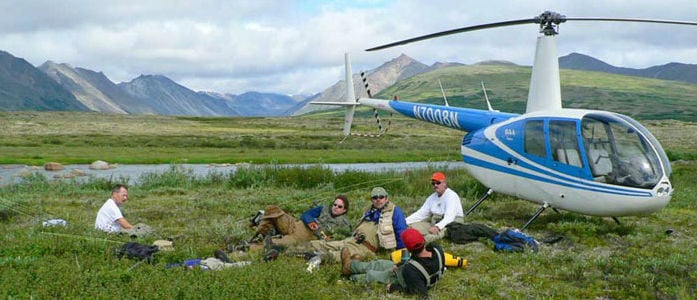 6 - 7 Days:
$6,000 to $7,000 Per Person
4 - 5 Days:
$3,500 to $4,000 Per Person
Twin Peaks Adventure is based out of Nome Alaska and specializes in helicopter fly fishing fly-outs. The focus is on fisheries that are only accessible by helicopter. Twin Peaks Adventures present an opportunity to fish in waters where man seldom is seen. What this means for fly fishermen is undisturbed fisheries that are rich in trophy sized opportunities. Each group is customized by Twin Peaks Adventures to the specific needs of the fishermen. This is a perfect adventure for veteran fishermen or beginners. The guides are experienced and helpful. If you want to learn how to fish like a master, then these are the guys to teach you. Accommodations are based from a home-cabin on the Snake River. The cabin is cozy and rustic. Amenities include hot water, full kitchen, showers and a hot tub. Twin Peaks Adventures offers fly-outs from the cabin, or they will take you on float…

Half Day:
$150 to $199 Per Person
Full Day:
$300 to $399 Per Person; $400 to $499 Per Person
Denali Fly Fishing Guides offers remote fly fishing trips for Arctic Grayling and Trout throughout the Cantwell area. Cantwell is a 212-mile drive from Anchorage, and the Denali Fly Fishing Guides sit just off of Alaska Route 3 - the George Parks Highway making this an easy place to find. Fishing here is intense as you have easy access to both the Fish Creek and the Jack River both of which eventually feed into the Nenana River. Expect top fly fishing for Arctic Grayling. Guests also have the opportunity to catch some Rainbow Trout as well with a day trip south to the Chulitna River drainage.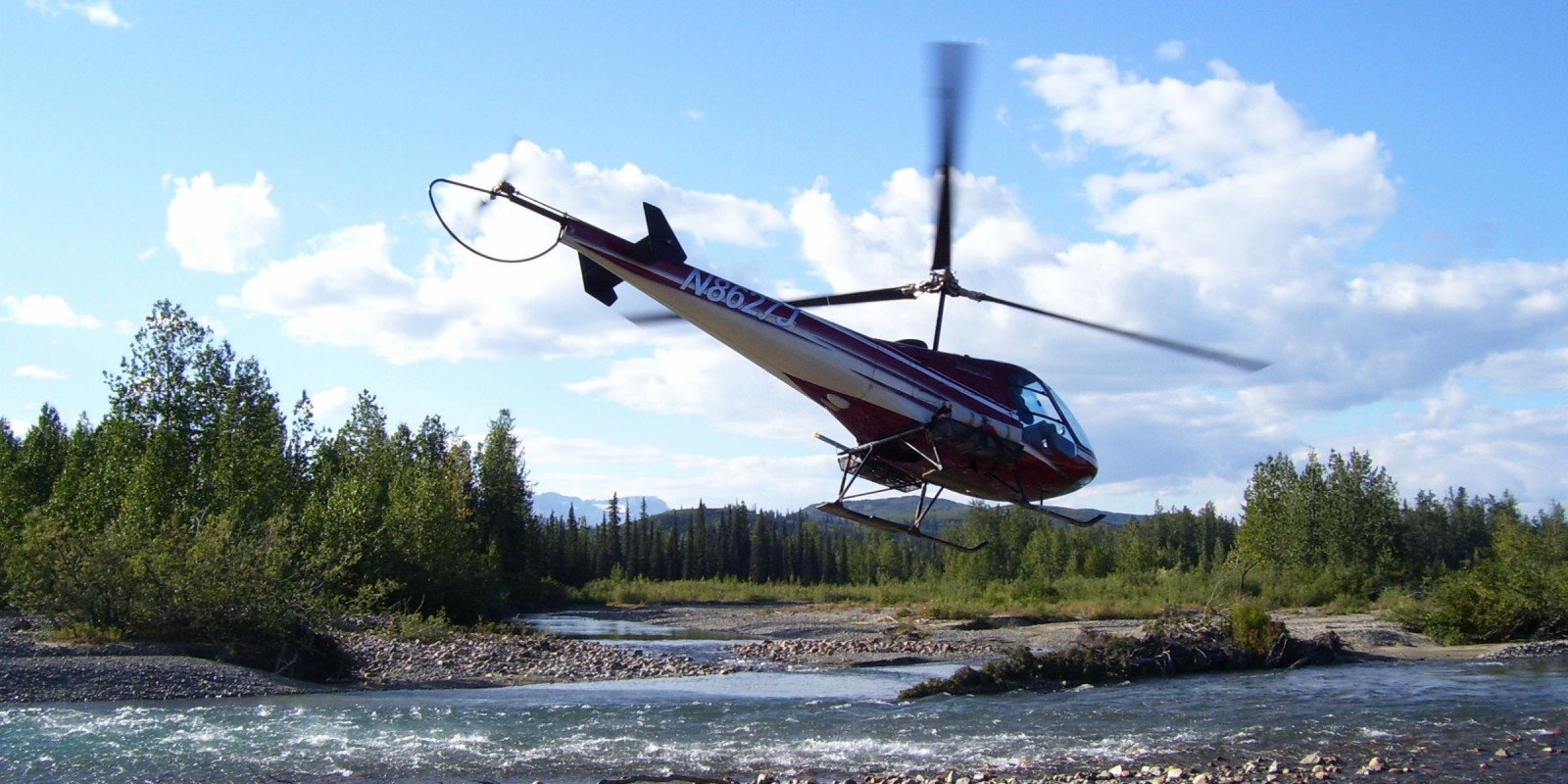 6 - 7 Days:
$9,000 - $12,000 Per Person
Nestled in the foothills of the Alaska Range, Talaheim Lodge lies 80 miles west of Anchorage and 50 miles from the nearest road. Located on the Talachulitna River, one of the first hook-and-release Alaska trout fisheries in the state, it's a prime location for a remote Alaska fly-in fishing lodge. Massachusetts native and forester Mark Miller pitched a tent at this site in 1974, naming it Talaheim Lodge. Mark now has 34 years of experience flying and fishing Alaska's wilderness, and the tent is now a luxurious facility with modern appliances, solar powered electricity, a private airstrip, two helicopters, and a professional staff. With the owners' children on the staff, the family atmosphere is palpable. Half of the bookings at this cozy getaway are repeat clientele.
6 - 7 Days:
$5,500 to $6,000 Per Person
4 - 5 Days:
$3,500 to $4,000 Per Person
The Deep Creek Fishing Club is located on the world-famous Kenai Peninsula almost halfway between the towns of Kenai and Homer, Alaska. It is easily reached by car from Anchorage by driving along the Sterling Highway. You can also fly into Kenai or Sterling and then rent a car from there.
Recent Articles