Top 10 Remote Alaska Fishing Trips
Top 10 Remote Alaska Fishing Trips
Would you like to contact to check availability or learn more?
Fill out the info below and someone from will get back to you.
Email Sent
World Class Fly-Fishing on the Alagnak River | Remote Fly-In Fishing Camp
6 - 7 Days:
$4,000 to $5,000 Per Person
4 - 5 Days:
$3,000 to $4,000 Per Person
Angler's Alibi is a rustic, yet comfortable, fishing camp on the Alagnak River in the famous Bristol Bay watershed, 23 miles North of King Salmon. This cozy camp is just outside the Katmai National Park boundary, over 250 miles from the nearest highway. Its location on the tidewater section of the Alagnak River means that you don't even need to leave camp to find amazing fishing. No fly-outs means you can spend more time on the river than at other lodges. Or, fly-out to Moraine Creek, Funnel Creek, and other fantastic fishing holes to say you were there. The near 90% guest return rate at Angler's Alibi offers evidence of its excellence.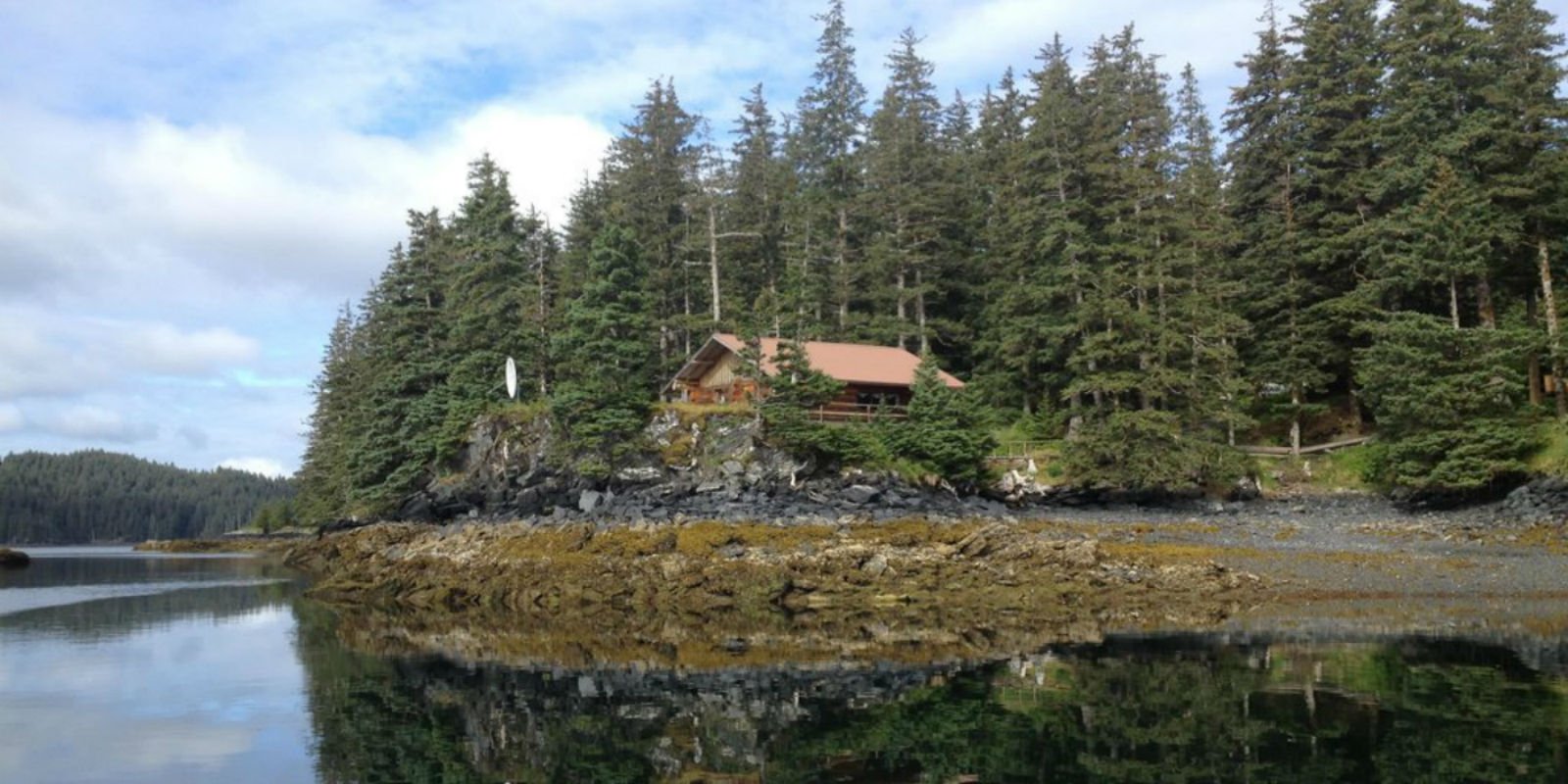 Award-Winning Fishing, Wildlife & Adventure Lodge | Located on Beautiful & Remote Afognak Island
6 - 7 Days:
$5,000 to $6,000 Per Person
4 - 5 Days:
$4,000 to $5,000 Per Person
Afognak Wilderness Lodge is located in the heart of a true-wilderness area on the mountainous & Spruce forested Afognak Island, the second largest & most beautiful of the Kodiak Islands. Owing to its proximity to both saltwater and freshwater, Afognak Wilderness Lodge is able to offer you the best of both fishing worlds. What's more, they are grandfathered into the heart of the Afognak Island State park because they were there long before the park was formed and there's no villages or other lodges/residents. You'll enjoy staying in a spacious elegantly rustic guest cabin, built from hand-hewn local logs by the pioneering Randall family. References from guests from around the globe are available in each brochure.
Remote, World-Class Sport-Fishing Lodge on Kodiak Island, Alaska | Experience Kodiak Island's outstanding fishing, magnificent scenery, abundant wildlife and our fishing lodge's four-star service!
4 - 5 Days:
$4,000 to $5,000 Per Person
Kodiak Island Resort sits along the shoreline of Larsen Bay on Kodiak Island. The lodge offers complete luxury for guests to enjoy while not fishing. Sat amid some of Alaska's most pristine wilderness guest's of the lodge really do have the best of everything - excellent fishing, beautiful views, and incredible saltwater and freshwater fishing.
Remote Alaska Fishing, Wildlife & Rafting Adventures Since 1955 | Choose From an All-Inclusive Guided Lodge Package or a Budget Friendly Self-Guided Float Fishing Trip
6 - 7 Days:
$2,000 to $3,000 Per Person
Aniak Air Guides is located in the village of Aniak and is only accessible by plane or by boat. The nice thing about staying here is that they will pick you up at the airport. It is easy to charter a flight from Anchorage to Aniak. The village of Aniak sits along the banks of the Kuskokwim River and is a community of about 500 people in the summer. The lodge doubles as a B&B and houses up to 12 guests. The lodge is made up of a main lodge and three out-cabins and offers a private time for guests. This is bush country Alaska style, and the Aniak Air Guides lodge is pretty amazing. It is comfortable and offers conveniences such as WiFi, Cable TV, and 24-hour electricity. They will even allow you to bring your pets. A new service for Aniak Air Guides is the Fly-out - Drop-off…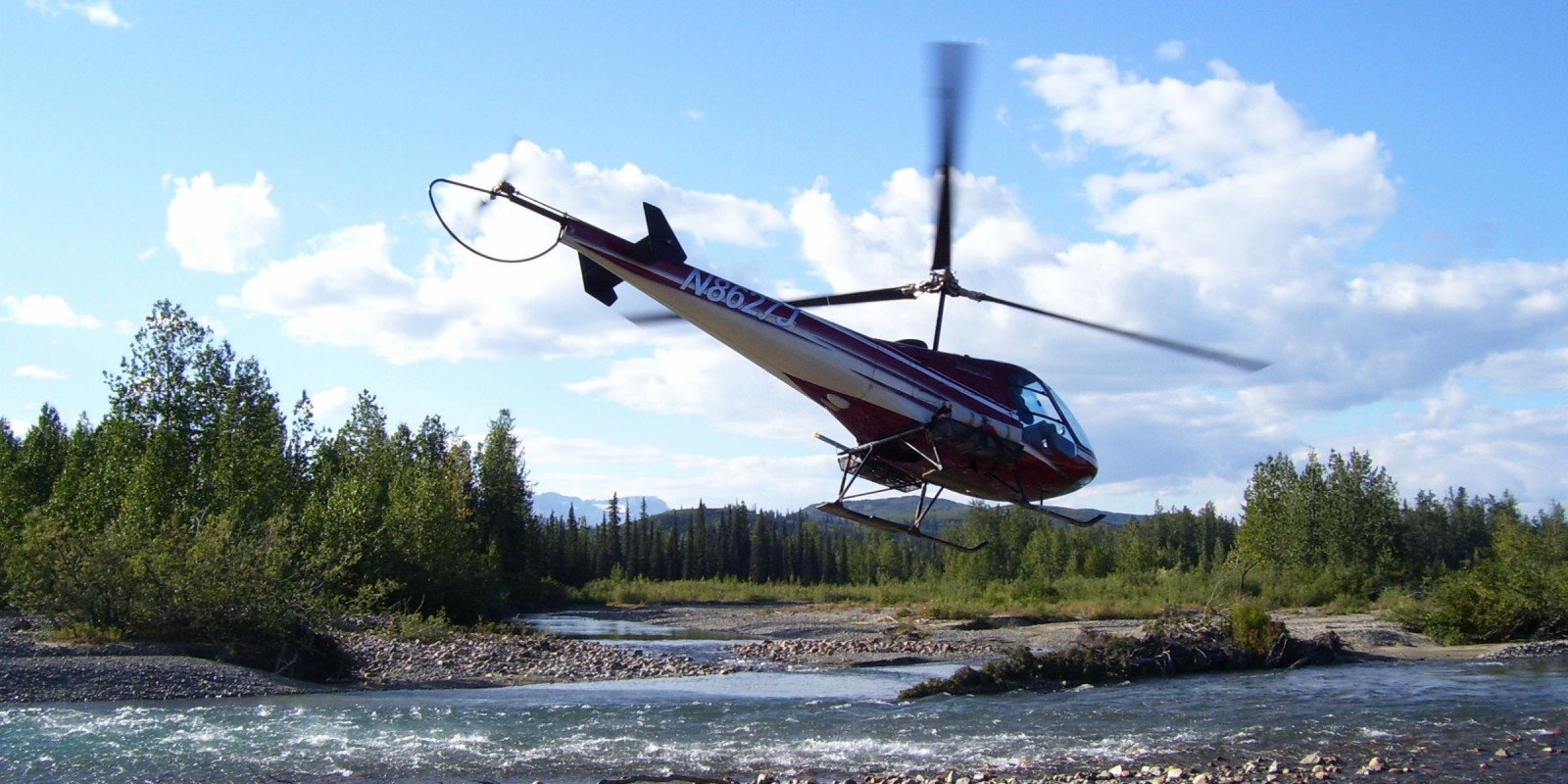 6 - 7 Days:
$9,000+ Per Person
4 - 5 Days:
$4,000 to $5,000 Per Person
Nestled in the foothills of the Alaska Range, Talaheim Lodge lies 80 miles west of Anchorage and 50 miles from the nearest road. Located on the Talachulitna River, one of the first hook-and-release Alaska trout fisheries in the state, it's a prime location for a remote Alaska fly-in fishing lodge. Massachusetts native and forester Mark Miller pitched a tent at this site in 1974, naming it Talaheim Lodge. Mark now has 34 years of experience flying and fishing Alaska's wilderness, and the tent is now a luxurious facility with modern appliances, solar powered electricity, a private airstrip, two helicopters, and a professional staff. With the owners' children on the staff, the family atmosphere is palpable. Half of the bookings at this cozy getaway are repeat clientele.
Incredible Selection of Fishing, Wildlife & Adventure Packages in a Remote Location | Perfect for Families, Couples, Groups & Guests with Limited Fishing Experience to Expert Anglers
6 - 7 Days:
$6,000 to $7,000 Per Person
4 - 5 Days:
$4,000 to $5,000 Per Person
We offer the best customized, All-inclusive Alaska fishing lodge and wilderness adventure packages! Our small lodge fills quickly, so act early to secure preferred dates and trip duration! Inquire to plan your 2021 trip here. View all of our rates and fishing lodge packages. For all of our custom adventure packages, please visit our new Fishing and multi-sport Alaska adventure packages! Our Alaska wilderness and fishing lodge offers a unique experience. We are just a bit more flexible than other fly-in lodges and our inclusive packages make it just that much easier! Get to Anchorage, and we'll take care of you every step of the way. Plan your Alaska fishing trip or wilderness adventure package today with Wilderness Place Lodge. For fishing trips, visit our Alaska peak fishing calendar to coincide your vacation with preferred target fish species. For DIY or guided Adventure trips, Outposts, Glamping and bundled packages, check…
Featured Packages
---
6 - 7 Days:
$3,000 to $4,000 Per Person
4 - 5 Days:
$3,000 to $4,000 Per Person
Alaska Northwest Adventure Lodge is a remote lodge that sits along the Niukluk River. The lodge sits 75 on the Northeast side of Nome, Alaska and features amazing clear bottom creeks that are ripe with trophy Arctic Grayling. This is a tributary river of the Fish River and guests enjoy fishing all seven of the tributary rivers that Alaska Northwest Adventure fishes. This is a remote fishing camp that offers guests a clean and comfortable stay. Your Hosts, Tom and BJ have lived in the remote areas of Alaska and raised caribou. They hunt and gather what they need to survive and along they way they share this lifestyle with guests who come to enjoy the outstanding fishing. Expect a warm and hospitable stay with amazing people.

6 - 7 Days:
$9,000+ Per Person
4 - 5 Days:
$7,000 to $8,000 Per Person
Iniakuk Lake is a fly-in luxury lodge located 225 miles north of Fairbanks. The main lodge sits on Iniakuk Lake, just below the 4,000 foot peaks of Alaska's Brooks Range. The lodge was hand-built by its owners, who specialize in providing individual attention for each client. Personal guides are available around the clock to help you make the most of your stay.
6 - 7 Days:
$5,000 to $6,000 Per Person
EPIC Angling and Adventure operates two remote fly fishing adventure trips on the Alaska Peninsula. Each experience will take you far away from paved roads and the typical structured fly fishing lodge setting. There's no fine paintings, no fancy carpet and few formalities... just a genuine atmosphere, pristine waters, no crowds, sore arms and mind-blowing numbers of fish! EPIC's Alaska Wilderness SAFARI camp appears in the book 50 Places to Fly Fish Before You Die.
4 - 5 Days:
$4,000 to $5,000 Per Person
As you may have guessed, Alaska's Anvik River Lodge is located on the Anvik River, about 450 miles northwest of Anchorage. It's the only lodge on this historic river, which was used as a trade route by Russian explorers from Russian ports in St. Michael, Alaska in the 1800s. Today the tiny town of Anvik, located at the confluence of the Anvik River and the mighty Yukon River, is home to a mere 80 residents. The lodge itself is located 75 miles upriver from Anvik on a former homestead, and some of the original structures can still be seen.
Recent Articles