Top 10 Bucket List Alaska Fishing Trips
Top 10 Bucket List Alaska Fishing Trips
Would you like to contact to check availability or learn more?
Fill out the info below and someone from will get back to you.
Email Sent
Ready for the Trip of a Lifetime at Our Remote Alaska Fishing Lodge? | Experience the Best Fishing in Alaska, Abundant Wildlife & Exceptional Service at Katmai Lodge
6 - 7 Days:
$6,000 to $7,000 Per Person
4 - 5 Days:
$5,000 to $6,000 Per Person
The Katmai Lodge is the original riverfront lodge on the Alagnak River. Their long history here makes them experts fishermen and master of the river. The lodge offers a rustic charm with a modern twist. There are hot showers, comfortable beds, and a relaxing atmosphere at the lodge.
Featured Packages
---
Premier All-Inclusive Alaska Fishing, Adventure & Family Trips | Stay at our Beautiful Lodge on the Kenai River and Choose From a Wide Variety of Fishing & Adventure Packages
6 - 7 Days:
$4,000 to $5,000 Per Person
4 - 5 Days:
$3,000 to $4,000 Per Person
Great Alaska Adventures focuses on the entire spectrum of Alaska including wildlife, adventures, and fishing. Their strength is that they can customize their packages to meet your agenda. If you want to experience pure fishing, they can do that for you. If you want a well-rounded trip that includes fishing, then they can do that for you too. They run out of the Kenai River area where guests find amazing food and luxury. Their lodge sits on a pristine 25 acre homestead site where the Kenai River and the Moose River meet. There are many Kenai River fishing lodges to choose from but Great Alaska Adventures is one of the best...they offer a wide variety of fishing & adventure options along with exceptional service & lodging.
Featured Packages
---
World Renowned Alaska Fishing Lodge, Unforgettable Experience - It's one of the last truly pristine wilderness areas left in the world. Endless miles of crystal clear rivers teeming with wild rainbow trout and huge chinook salmon.
6 - 7 Days:
$9,000+ Per Person
The No See Um Lodge sits along the fish-rich waters of the Kvichak River in the South Central part of Alaska. The location of the lodge was chosen because it sits nearly equal distances between several fisheries that offer guests some of the best opportunity for landing trophy fish. No See Um Lodge is all about the entire experience. They offer top guides, pilots and a staff that knows how to make you feel comfortable and who attend all of your needs. Features include a hot tub with river view, sauna, daily housekeeping, on demand hot water, 24/7electricity, and WiFi throughout the property. The main lodge has satellite TV, but the best treat might just be their well stocked Pro-Shop. The fishing here is intense, which is why the staff focuses on your entire experience. The cabins and rooms are well furnished with quality. The decor is upscale wilderness chic,…
Featured Package
---
Flexible and Customized Fishing Program
Imagine over 20 million acres of wilderness with no roads, very few people and the largest populations of wild rainbow trout, pacific salmon and bears on the planet.
---
Fishing is what we do. For over 40 years we have been flying and guiding anglers throughout Bristol Bay. There are a few other lodges that can boast that many years but none that have fine-tuned the operation like No See Um. At a maximum of twelve guests per week, our fleet of three DeHavilland Beavers goes out with a maximum of four anglers and is committed to those anglers all day. We don't drop and go back for more as is the case with most lodges. This ratio of guests to aircraft also allows for the greatest flexibility in the industry. We have the ability to fish more than one location in a day and always have the option to "head in for cocktails" if the weather or an emergency pushes the issue. On days that weather doesn't allow for safe flight, we have the option to use boats to access our home water, the Kvichak River.

Imagine over 20 million acres of wilderness with no roads, very few people and the largest populations of wild rainbow trout, pacific salmon and bears on the planet. This is our playground. Since 1975, No See Um has been consistently striving to be not the biggest, but the best fishing lodge in Alaska. Our 7 day trips include flexible and customized fishing program, fly-outs, lodging, all meals and drinks, round-trip airfare from Anchorage to the lodge, daily housekeeping, and all lodge amenities. While it's all about the fishing, our goal is to give you a complete experience. When you are at the lodge you can enjoy our hot tub or sauna, both are always hot! There is beer on tap, horse shoe pits, a screened in gazebo with fire pit, and fishing in front of the lodge. We want your trip to be the adventure of a lifetime.

Double-occupancy rates are $11,000 per week/person from Anchorage
Single-occupancy rates are $12,500 per week/person from Anchorage
Incredible Selection of Fishing, Wildlife & Adventure Packages in a Remote Location | Perfect for Families, Couples, Groups & Guests with Limited Fishing Experience to Expert Anglers
6 - 7 Days:
$5,000 to $6,000 Per Person
4 - 5 Days:
$4,000 to $5,000 Per Person
We offer the best customized, All-inclusive Alaska fishing lodge and wilderness adventure packages! Our small lodge fills quickly, so act early to secure preferred dates and trip duration! Inquire to plan your 2022 trip here. We are offering early booking bonuses for those reserving 2022 Alaska fishing lodge packages prior to November 1st, 2021. View all of our rates and fishing lodge packages. For all of our custom adventure packages, please visit our new Fishing and multi-sport Alaska adventure packages! Our Alaska wilderness and fishing lodge offers a unique experience. We are just a bit more flexible than other fly-in lodges and our inclusive packages make it just that much easier! Get to Anchorage, and we'll take care of you every step of the way. Plan your Alaska fishing trip or wilderness adventure package today with Wilderness Place Lodge. For fishing trips, visit our Alaska peak fishing calendar to coincide…
Featured Specials & Packages
---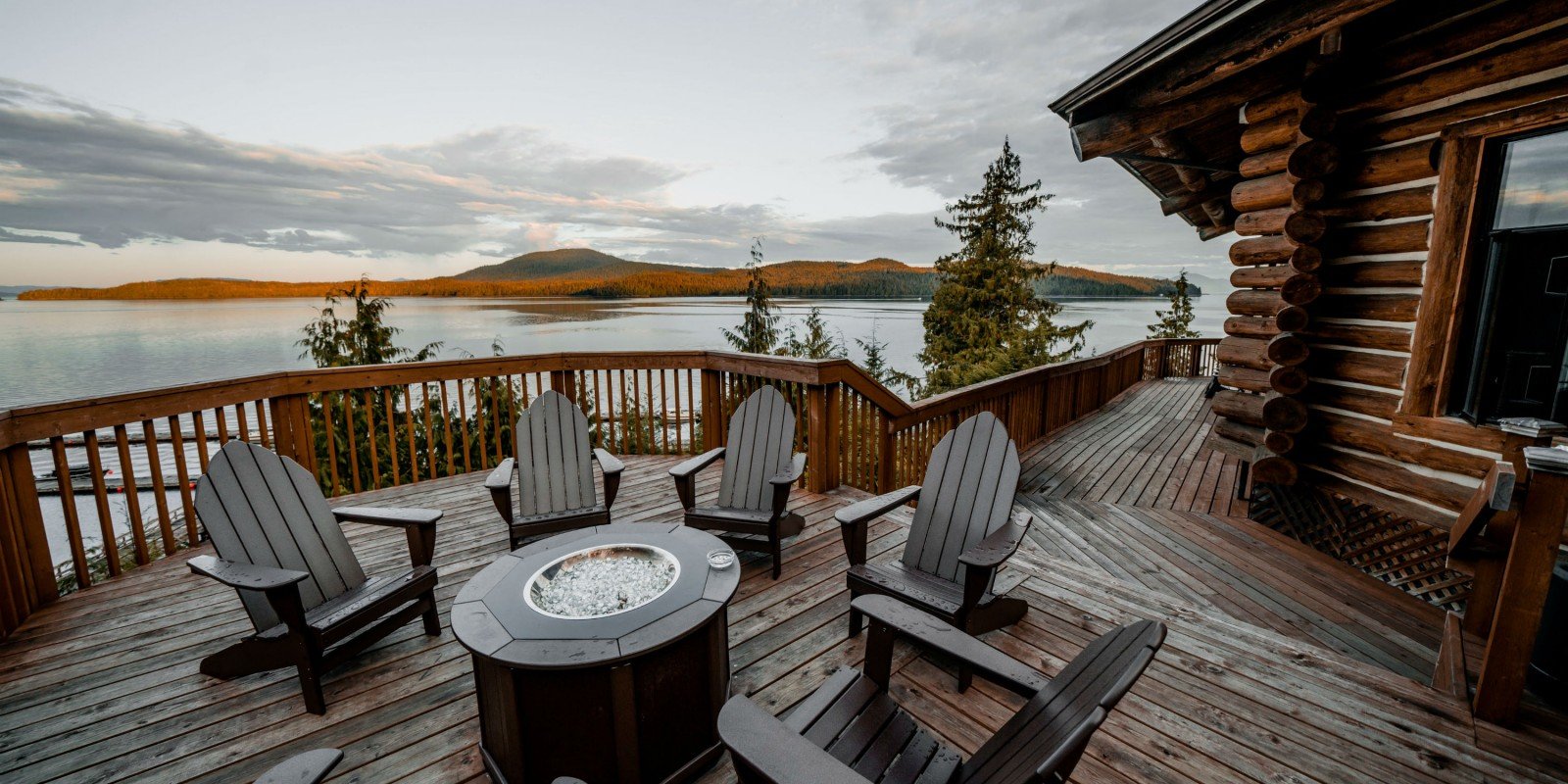 Premier All-Inclusive Ketchikan Fishing & Adventure Lodge | Choose From Guided or Self-Guided Fishing and Customize with Adventure & Sightseeing Options
6 - 7 Days:
$5,000 to $6,000 Per Person
4 - 5 Days:
$3,000 to $4,000 Per Person
The Salmon Falls Resort sits in the city of Ketchikan along the inside passage. This is a highly diverse resort. It focuses on saltwater Salmon and Halibut fishing, but it is equipped to meet the fishing needs and desires of its guests.
Featured Specials & Packages
---
Remote, World-Class Sport-Fishing Lodge on Kodiak Island, Alaska | Experience Kodiak Island's outstanding fishing, magnificent scenery, abundant wildlife and our fishing lodge's four-star service!
4 - 5 Days:
$4,000 to $5,000 Per Person
Kodiak Island Resort sits along the shoreline of Larsen Bay on Kodiak Island. The lodge offers complete luxury for guests to enjoy while not fishing. Sat amid some of Alaska's most pristine wilderness guest's of the lodge really do have the best of everything - excellent fishing, beautiful views, and incredible saltwater and freshwater fishing.
Featured Specials
---
Current Special: Spring King Special - Save Over 10%
---
Early Season Spring King Special...Save almost $500 off our regular price! Take advantage now to book a 5 day/5 night King Salmon package. $2,995 per person for five days of fishing and five nights lodging and meals.

This is an all inclusive price of 5 days fishing, deluxe lodging, gourmet meals and round trip air from Kodiak city to our lodge in Larsen Bay. Space is limited and dates are filling. Call 1-877-263-8833 today and mention My Alaskan Fishing Trip when booking to take advantage of this special and find available dates.
Alaska's Premier Fishing and Bear Viewing Lodge Since 1988 | Remote Fly-In Fishing Lodge on the Alagnak River
6 - 7 Days:
$4,000 to $5,000 Per Person
The Alaska Trophy Adventures Lodge is an Alagnak River lodge that focuses on trophy fishing in a beautiful wilderness setting. The lodge sits along the shores of the Upper Braids of the Alagnak River offering fly fishermen a trip of a lifetime and fishing inside the Katmai National Park.
Featured Packages
---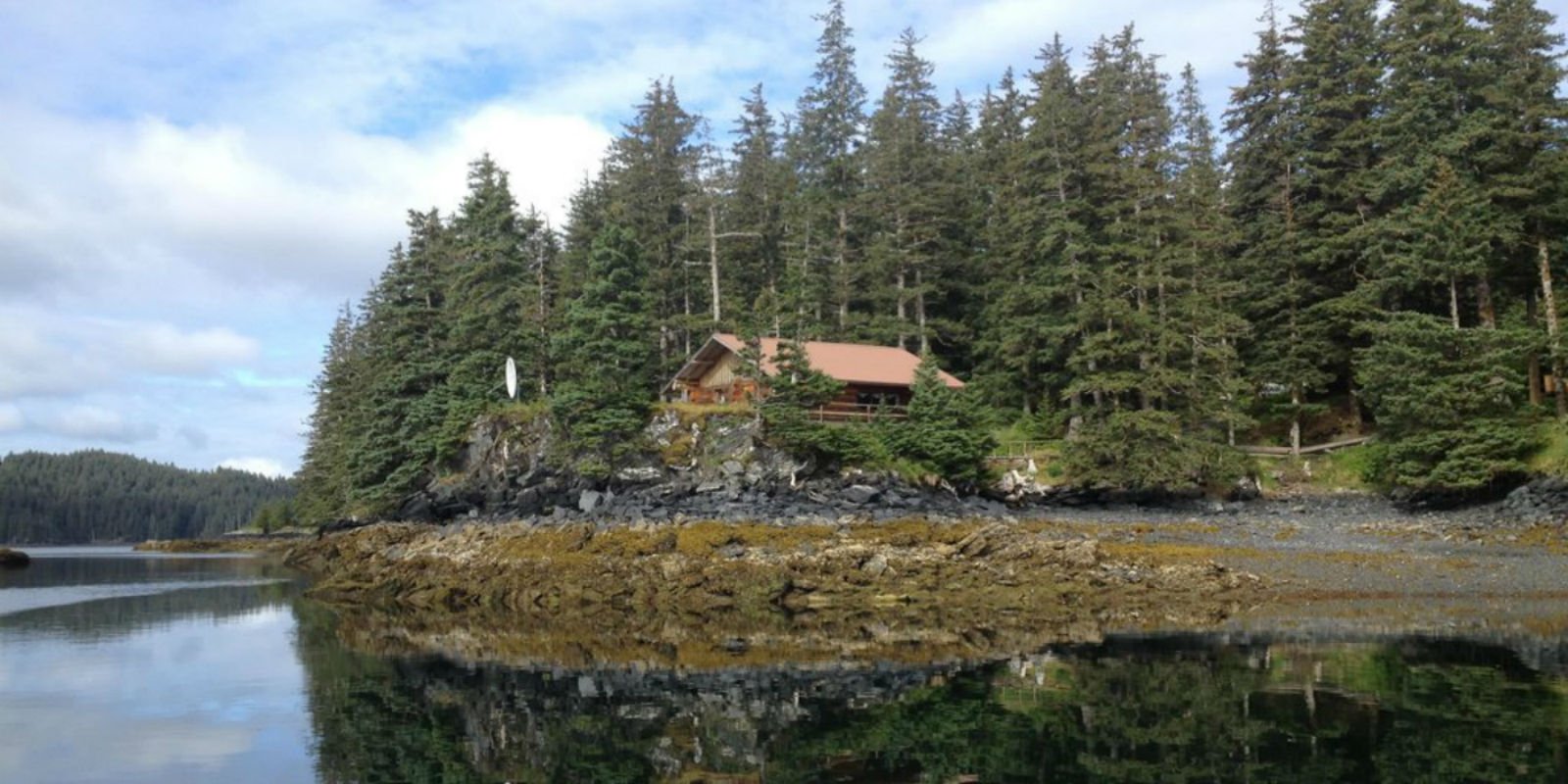 Award-Winning Fishing, Wildlife & Adventure Lodge | Located on Beautiful & Remote Afognak Island
6 - 7 Days:
$5,000 to $6,000 Per Person
4 - 5 Days:
$4,000 to $5,000 Per Person
Afognak Wilderness Lodge is located in the heart of a true-wilderness area on the mountainous & Spruce forested Afognak Island, the second largest & most beautiful of the Kodiak Islands. Owing to its proximity to both saltwater and freshwater, Afognak Wilderness Lodge is able to offer you the best of both fishing worlds. What's more, they are grandfathered into the heart of the Afognak Island State park because they were there long before the park was formed and there's no villages or other lodges/residents. You'll enjoy staying in a spacious elegantly rustic guest cabin, built from hand-hewn local logs by the pioneering Randall family. References from guests from around the globe are available in each brochure.
Featured Package
---
Remote Fishing & Wildlife Experience on Afognak Island
Fishing, Hiking, Kayaking, Beachcombing, Wildlife Viewing/Photography & More!
The ONLY Lodge or residence in the Afognak Island State Park, Offering the Best of Alaska!
---
Afognak Wilderness Lodge is a First Class Alaska Lodge offering a unique remote Alaska experience and has been a prized retreat since 1974 for photographers (professional & amateur), sport-fishermen and adventurous vacationers. Our lodge is a wilderness vacation retreat on the mountainous and densely forested Afognak Island, one of the Kodiak Islands group. Encompassing nearly 50,000 acres Afognak Island State Park can be accessed via air or boat. It is ideal for those who want a casual yet active and adventurous day in the freedom of wilderness and sea, whether your interests are in photography, sport fishing or just having fun! Includes first-class spacious log guest-cabin accommodations, quality meals, boat-travel with USCG licensed guides, all fishing gear/lures (spinning, fly & deep-sea), fish cleaning/freezing, rain-gear/hip-boots (if needed), kayaking, hiking, beachcombing, wildlife photography and sauna.

We offer both fresh & saltwater fishing as well a variety & abundance of wildlife. Freshwater Fishing for Rainbow Trout, Dolly Varden, Steelhead & Salmon and Saltwater Fishing for Halibut, Lingcod, Salmon, Yellow-Eye, Sea Bass & Snapper.

If you're looking for an Alaska experience, Afognak Wilderness Lodge offers one of the most unique experiences on the continent. The land & marine wildlife viewing/photography, sea kayaking and, of course, fresh & saltwater fishing expeditions are part of a fantastic nature-tour vacation. Treat yourself to an Alaskan vacation package that you will never forget at our award-winning lodge!

Rates: $900/Day/Person (1/2 for teens & younger)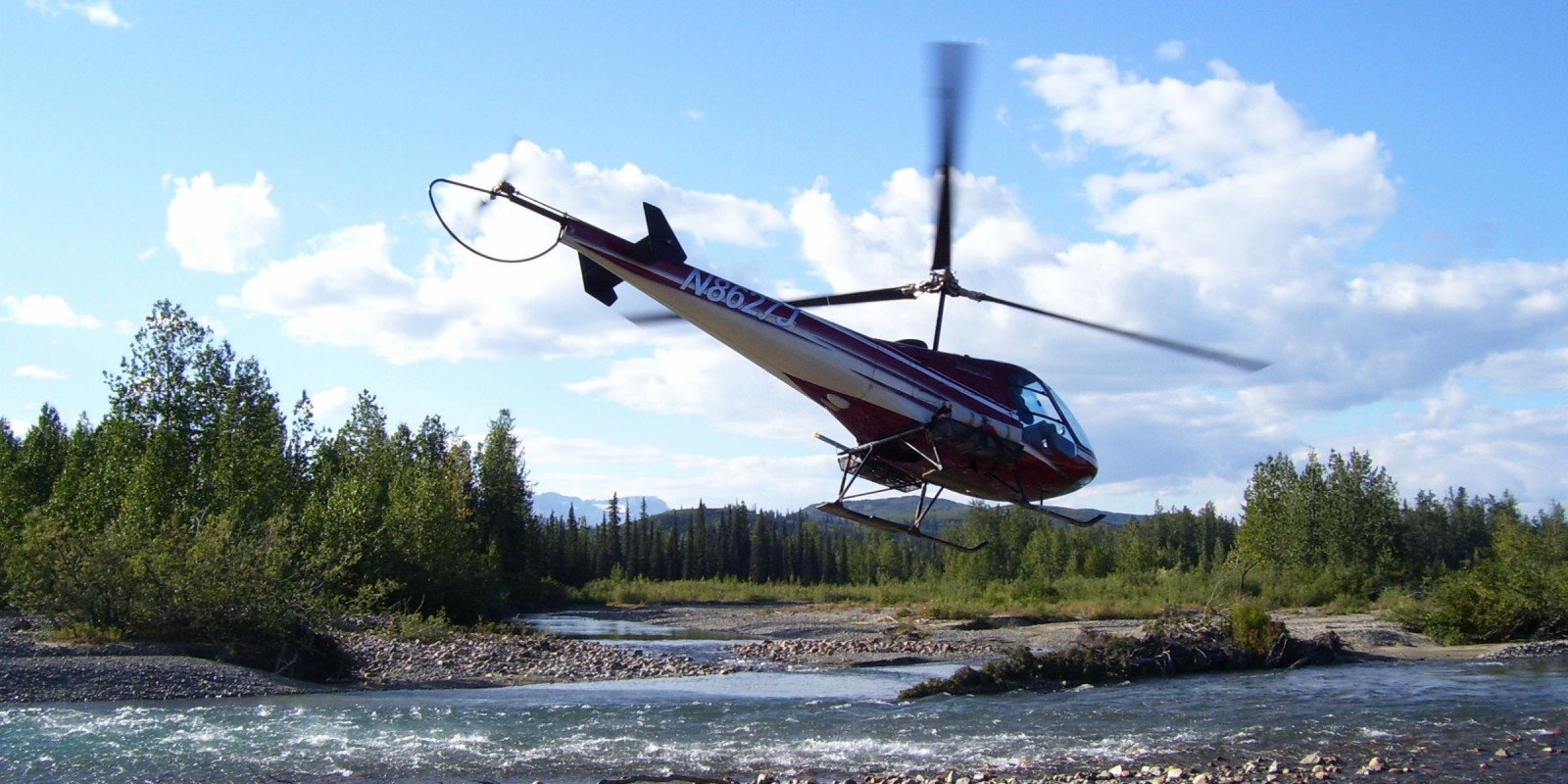 6 - 7 Days:
$9,000+ Per Person
4 - 5 Days:
$4,000 to $5,000 Per Person
Nestled in the foothills of the Alaska Range, Talaheim Lodge lies 80 miles west of Anchorage and 50 miles from the nearest road. Located on the Talachulitna River, one of the first hook-and-release Alaska trout fisheries in the state, it's a prime location for a remote Alaska fly-in fishing lodge. Massachusetts native and forester Mark Miller pitched a tent at this site in 1974, naming it Talaheim Lodge. Mark now has 34 years of experience flying and fishing Alaska's wilderness, and the tent is now a luxurious facility with modern appliances, solar powered electricity, a private airstrip, two helicopters, and a professional staff. With the owners' children on the staff, the family atmosphere is palpable. Half of the bookings at this cozy getaway are repeat clientele.
Featured Package
---
7 Day All-Inclusive Fly-Fishing Adventure
$8,600 Per Guest
Access remote waters with 6 days of heli-fishing and experience streams rarely fished by other anglers
---
With over forty years in business, Talaheim Lodge is known throughout the world as a premiere fly fishing destination and is the only lodge in Alaska that owns two helicopters for our guest's exclusive use. Located 80 miles west of Anchorage, surrounded by nothing but a valley of mountains, we fish streams rarely seen by other anglers. By limiting guests to only 8 fishermen per week, we ensure that everyone deserves the top notch service and attention to detail that a once in a lifetime experience deserves.

Most of our rivers are wade-able and perfect for fishermen that like to cast across small rivers in search for that perfect catch. But if you need a break from wading, no problem. Our portable blow-up canoes offer that flexibility - you can choose to walk the river in part, or not at all. With a helicopter as your means of transportation, you are free to follow the fish, whether that be for three miles or just 300 feet. We'll pick you up wherever you end up. Within a 15-minute helicopter flight from Talaheim, we have access to over 100 miles of great fishing waters. Tributaries that are so remote that if you see a foot print, it was likely your guides from the week prior.

Whether you're an avid fly fisherman looking to hook one of our famous Rainbow Trout, or a novice angler after an Alaskan King, Sockeye, or Silver salmon, see why Talaheim Fishing Lodge has been the anglers choice for over forty years.

6 - 7 Days:
$7,000 to $8,000 Per Person
The Royal Wolf Lodge sits on a spur of land in the middle of the Katmai National Park. The lodge owns 120 acres and includes private fishing grounds which are set amid the gentle rolling mountains and next to lakes, rivers and streams that offer outstanding fishing opportunities. Royal Wolf Lodge is a fly-out lodge and focuses its fishing trips on the rivers and fishing spots that hold the best fish for the season. Every river in Alaska is different and understanding the rivers provides you with the best opportunity to land trophy fish. That understanding is what the Royal Wolf Lodge provides to its guests. The Royal Wolf Lodge is a top tier fly fishing lodge that is richly appointed and luxurious. The private cabins surround the main lodge and offer world-class accommodations. Each cabin is themed based and decorated according to its name. There are cabin choices between…
Recent Articles