Top 10 Fishing & Adventure Trips
Top 10 Fishing & Adventure Trips
Would you like to contact to check availability or learn more?
Fill out the info below and someone from will get back to you.
Email Sent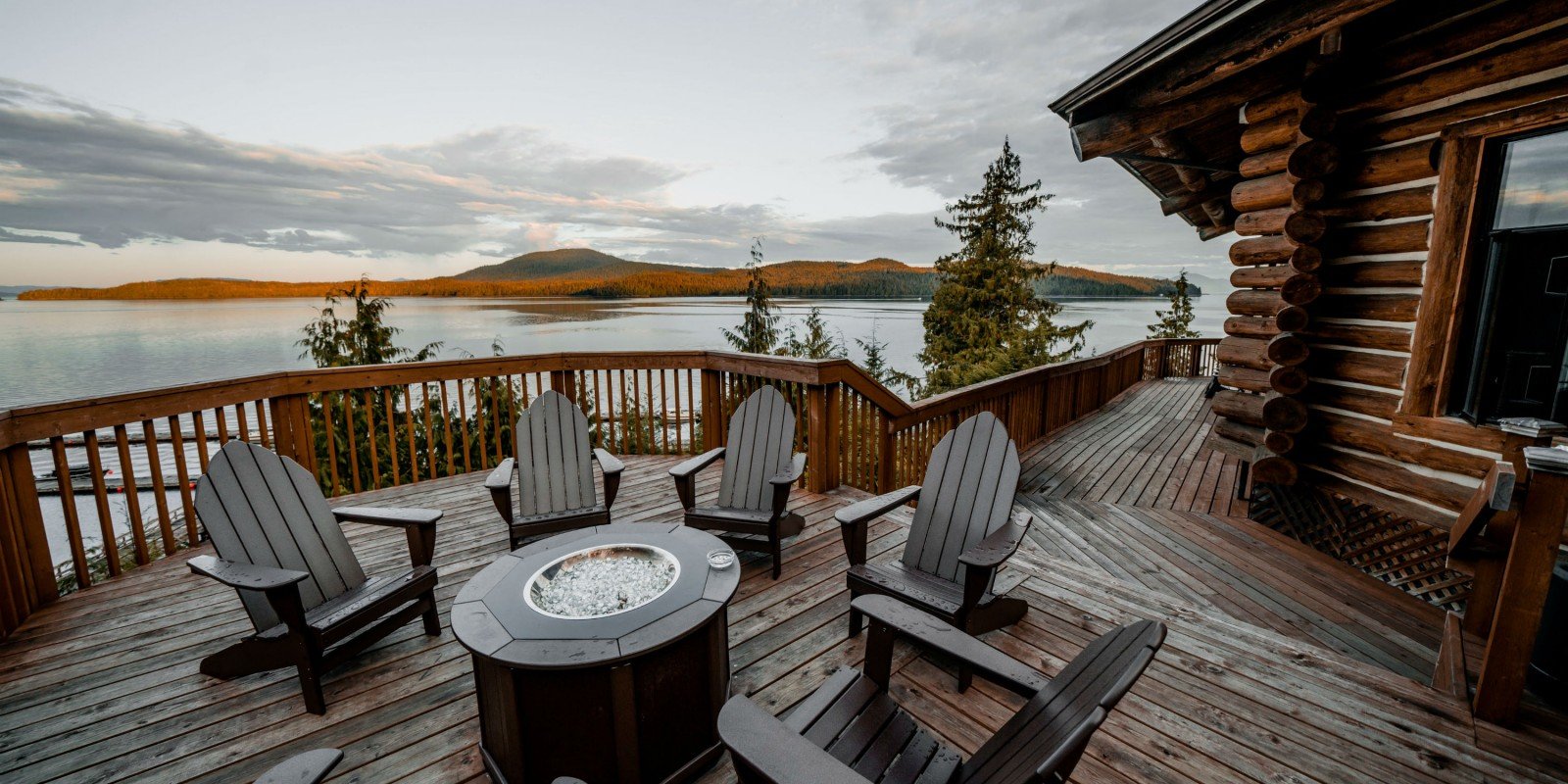 Premier All-Inclusive Ketchikan Fishing & Adventure Lodge | Choose From Guided or Self-Guided Fishing and Customize with Adventure & Sightseeing Options
6 - 7 Days:
$5,500 to $6,000 Per Person
4 - 5 Days:
$3,500 to $4,000 Per Person
The Salmon Falls Resort sits in the city of Ketchikan along the inside passage. This is a highly diverse resort. It focuses on saltwater Salmon and Halibut fishing, but it is equipped to meet the fishing needs and desires of its guests.
Experience a Remote, Unforgettable, Outdoor Alaskan Adventure | Expect experienced local fishing guides and loads of add on adventures to choose from like heli-hiking, flightseeing, whitewater rafting & more!
6 - 7 Days:
$6,000 to $7,000 Per Person
4 - 5 Days:
$5,500 to $6,000 Per Person
Experience a remote Alaska fishing adventure & more less than an hour flight from Anchorage. Located on the remote Talachilitna River (Tal River) in Southcentral Alaska expect remote fishing away from the crowds for all five species of Pacific Salmon with experienced local guides there to help maximize your adventure. And while Tal-Adventures Lodge does give you access to remote Alaska fishing it offers so much more than that. If you are looking for a remote Alaska outdoor adventure this might just be the place for you...in additonal to incredible fishing you can also choose from heli-hikes, glacier hikes, heli-skiing, whitewater rafting, breathtaking flightseeing and so much more.
Incredible Selection of Fishing, Wildlife & Adventure Packages in a Remote Location | Perfect for Families, Couples, Groups & Guests with Limited Fishing Experience to Expert Anglers
6 - 7 Days:
$5,500 to $6,000 Per Person
4 - 5 Days:
$4,500 to $5,000 Per Person
Now booking for the 2024 season with early booking bonuses for everyone placing their reservation by November 1st! We offer the best customized, All-inclusive Alaska fishing lodge and wilderness adventure packages! Our small lodge fills quickly, so act early to secure preferred dates and trip duration! Inquire to plan your 2024 or 2025 trip here. View all of our rates and fishing lodge packages. For all of our custom adventure packages, please visit our new Fishing and multi-sport Alaska adventure packages! Our Alaska wilderness and fishing lodge offers a unique experience. We are just a bit more flexible than other fly-in lodges and our inclusive packages make it just that much easier! Get to Anchorage, and we'll take care of you every step of the way. Plan your Alaska fishing trip or wilderness adventure package today with Wilderness Place Lodge. For fishing trips, visit our Alaska peak fishing calendar to…
Featured Packages
---
Alaska's Premier Fishing and Bear Viewing Lodge Since 1988 | Remote Fly-In Fishing Lodge on the Alagnak River
6 - 7 Days:
$4,500 to $5,000 Per Person
The Alaska Trophy Adventures Lodge is an Alagnak River lodge that focuses on trophy fishing in a beautiful wilderness setting. The lodge sits along the shores of the Upper Braids of the Alagnak River offering fly fishermen a trip of a lifetime and fishing inside the Katmai National Park.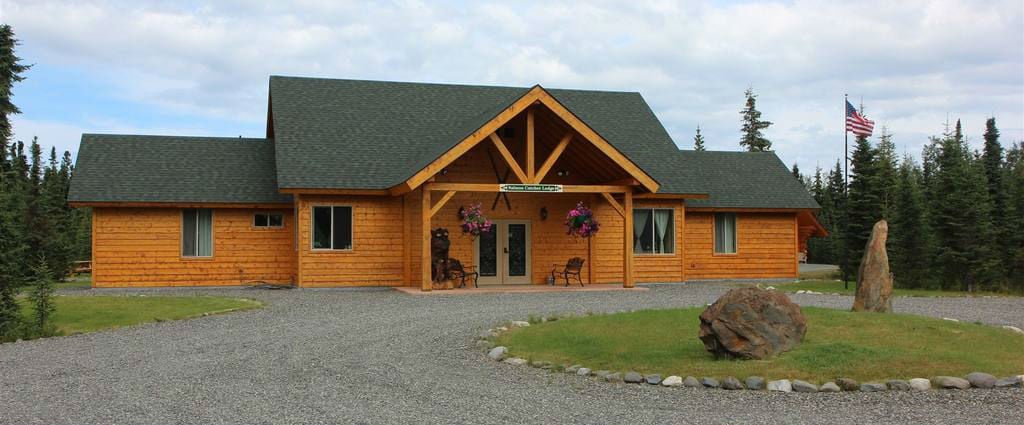 Experience a fully guided fishing & adventure trip in one of the Kenai Peninsula's premier fishing lodges offering outdoorsmen and families luxury accommodations in the finest handcrafted spruce log cabins
6 - 7 Days:
$4,500 to $5,000 Per Person
4 - 5 Days:
$3,500 to $4,000 Per Person
Salmon Catcher Lodge is located on the Kenai Peninsula in the town of Kenai. The lodge offers luxury accommodations in what is best described as a boutique lodge. The lodge is comprised of a main building and several cabins, with fully equipped kitchens. Some cabins have private Jacuzzi tubs.

6 - 7 Days:
$2,500 to $3,000 Per Person
4 - 5 Days:
$2,500 to $3,000 Per Person
The Tower Rock Lodge sits on the banks of the Kenai River in the heart of Alaska's best fisheries. Throughout the summer season, the salmon are thick in the local waters. The Trophy Rainbows are here all year long. The Tower Lodge is sponsored by Orvis Fishing and is the only lodge in the Kenai area to receive that distinguished and coveted award. The lodge is home to 25 guests at a time and offers world class fishing, guiding and food. The Tower Rock Lodge is a set of four cabins that sleep up to four people and the main lodge which offers outstanding relaxation facilities. This is a lodge that is designed to host small groups of friends and coworkers to explore the best fly fishing in the world. Cabins feature private bathrooms and blackout blinds so that you can sleep during the longer days of summer. You will…
6 - 7 Days:
$3,500 to $4,000 Per Person
4 - 5 Days:
$2,500 to $3,000 Per Person
The Crooked Creek Retreat Lodge is a mixed lodge. It offers both Saltwater sports fishing and Freshwater sports fishing to its guests. The lodge is situated just a few miles from the town of Kasilof, Alaska of the banks of the Crooked Creek. This is a central location that can put you on the mighty Kenai River in 15 minutes or on the ocean in less than an hour. This is a well-rounded lodge. Auntie Dorothy makes sure that you get all the fishing you want and then when you come back to the lodge you get the luxury and comfort from a crew that knows how to take care of its guests. Great food, great rooms, and phenomenal fishing. This is a Cabelas Outdoor Adventures Lodge, and it holds numerous #1 awards and ratings from guests who have come and lived the adventure. The worst part about Crooked Creek…

6 - 7 Days:
$5,500 to $6,000 Per Person
4 - 5 Days:
$4,500 to $5,000 Per Person
Redoubt Mountain Lodge fringes Crescent Lake in the heart of the Chigmit Mountains in southwest Alaska. It's named for Redoubt Volcano, an active volcano punctuating the landscape for miles around. Redoubt Mountain Lodge is also very close to National Park & Preserve. The only lodge and privately owned property within 25 miles, Redoubt Mountain Lodge offers a truly remote Alaskan experience. With 12 guests and 11 full-time staff, Redoubt Mountain Lodge provides a superior level of personalized service to its clients.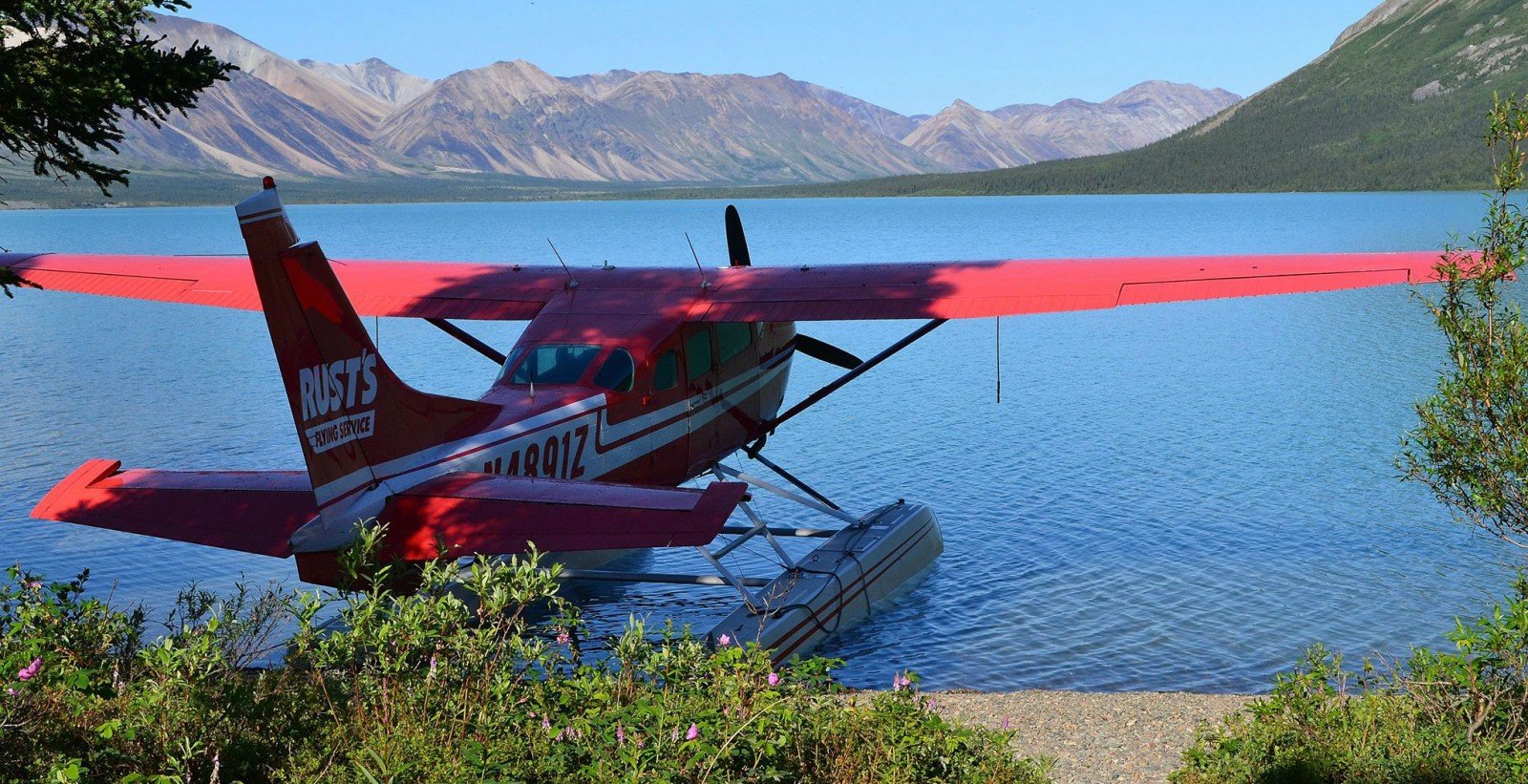 Full Day:
$500 to $599 Per Person; $600 to $699 Per Person
Rusts Flying Service puts you on big Salmon and Trout with as little as 35-minutes of air time. They fly out of Anchorage and utilize the beautifully clear waters of Lake Creek. Guided fishing in the remote parts of Alaska has never been this easy. In addition to day trips, they offer unguided fishing, guided fishing, and overnight cabin packages so that fishers in Anchorage can enjoy a world-class day of fishing.

6 - 7 Days:
$4,500 to $5,000 Per Person
4 - 5 Days:
$3,500 to $4,000 Per Person
Bettles Lodge is located 35 miles inside of the arctic circle and in the village of Bettles. The lodge sits south east of both the Gates of the Arctic National Park and Preserve and the Kobuk Valley National Park and on the banks of the Koyukuk River. This is a place of pristine beauty where the wilderness is set against the huge sky, the Brooks Range, and Koyukuk River. This is the Kobuk Valley, and it is home to some amazing fisheries. There are two Lodges, the Bettles Lodge and the Aurora Lodge. Bettles lodge is a National Historic site This is a place of rustic charm with a down-home kind of feel. Enjoy a game of pool in the billiard room or enjoy the quiet comfort of the screened porch. The lobby holds a full service dining room and for those who partake a full bar. Upstairs you will…
Recent Articles