Top 10 Self-Guided Alaska Fishing Trips
Top 10 Self-Guided Alaska Fishing Trips
Would you like to contact to check availability or learn more?
Fill out the info below and someone from will get back to you.
Email Sent
Remote Alaska Fishing, Wildlife & Rafting Adventures Since 1955 | Choose From an All-Inclusive Guided Lodge Package or a Budget Friendly Self-Guided Float Fishing Trip
6 - 7 Days:
$2,000 to $3,000 Per Person
Aniak Air Guides is located in the village of Aniak and is only accessible by plane or by boat. The nice thing about staying here is that they will pick you up at the airport. It is easy to charter a flight from Anchorage to Aniak. The village of Aniak sits along the banks of the Kuskokwim River and is a community of about 500 people in the summer. The lodge doubles as a B&B and houses up to 12 guests. The lodge is made up of a main lodge and three out-cabins and offers a private time for guests. This is bush country Alaska style, and the Aniak Air Guides lodge is pretty amazing. It is comfortable and offers conveniences such as WiFi, Cable TV, and 24-hour electricity. They will even allow you to bring your pets. A new service for Aniak Air Guides is the Fly-out - Drop-off…

Self-Guided Fishing on Alaska's Inside Passage | Fishing for Salmon, Halibut, Trout, Steelhead & More | Packages Include Fishing Boats & Gear, Lodging & Meals
6 - 7 Days:
$2,000 to $3,000 Per Person
Island Point Lodge is located in Petersburg, Alaska on Kupreanof Island. This is a saltwater and freshwater fishing lodge with a wide variety options for fishing. This is a remote fishing lodge, and power is via a diesel generator. Guests are housed in the six cabins. The lodge can accommodate four groups of four and two groups of two making this a nice lodge for a small group.
Alaska's Premier Fishing and Bear Viewing Lodge Since 1988 | Remote Fly-In Fishing Lodge on the Alagnak River
6 - 7 Days:
$4,000 to $5,000 Per Person
The Alaska Trophy Adventures Lodge is an Alagnak River lodge that focuses on trophy fishing in a beautiful wilderness setting. The lodge sits along the shores of the Upper Braids of the Alagnak River offering fly fishermen a trip of a lifetime and fishing inside the Katmai National Park.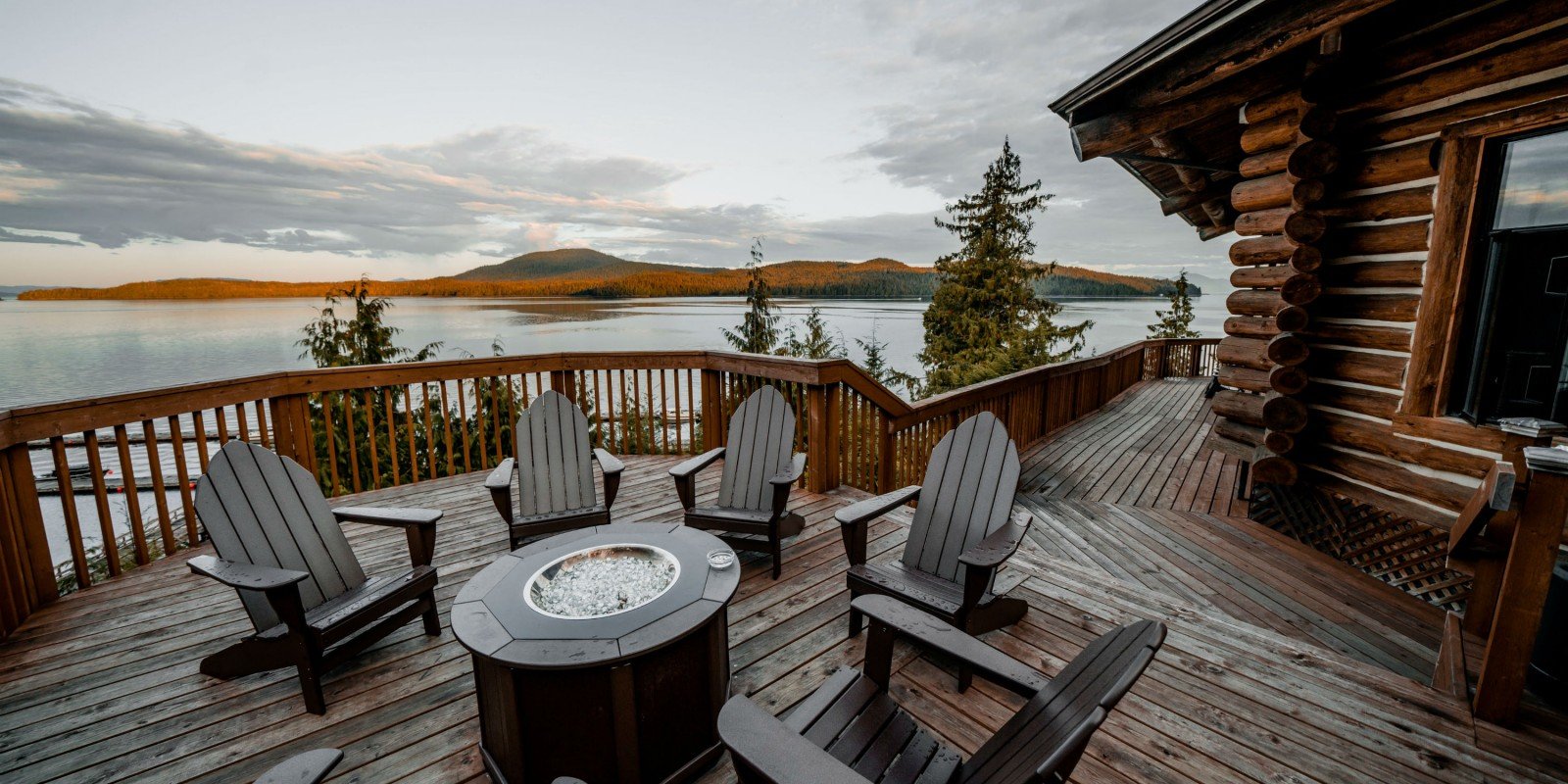 Premier All-Inclusive Ketchikan Fishing & Adventure Lodge | Choose From Guided or Self-Guided Fishing and Customize with Adventure & Sightseeing Options
6 - 7 Days:
$5,000 to $6,000 Per Person
4 - 5 Days:
$3,000 to $4,000 Per Person
The Salmon Falls Resort sits in the city of Ketchikan along the inside passage. This is a highly diverse resort. It focuses on saltwater Salmon and Halibut fishing, but it is equipped to meet the fishing needs and desires of its guests.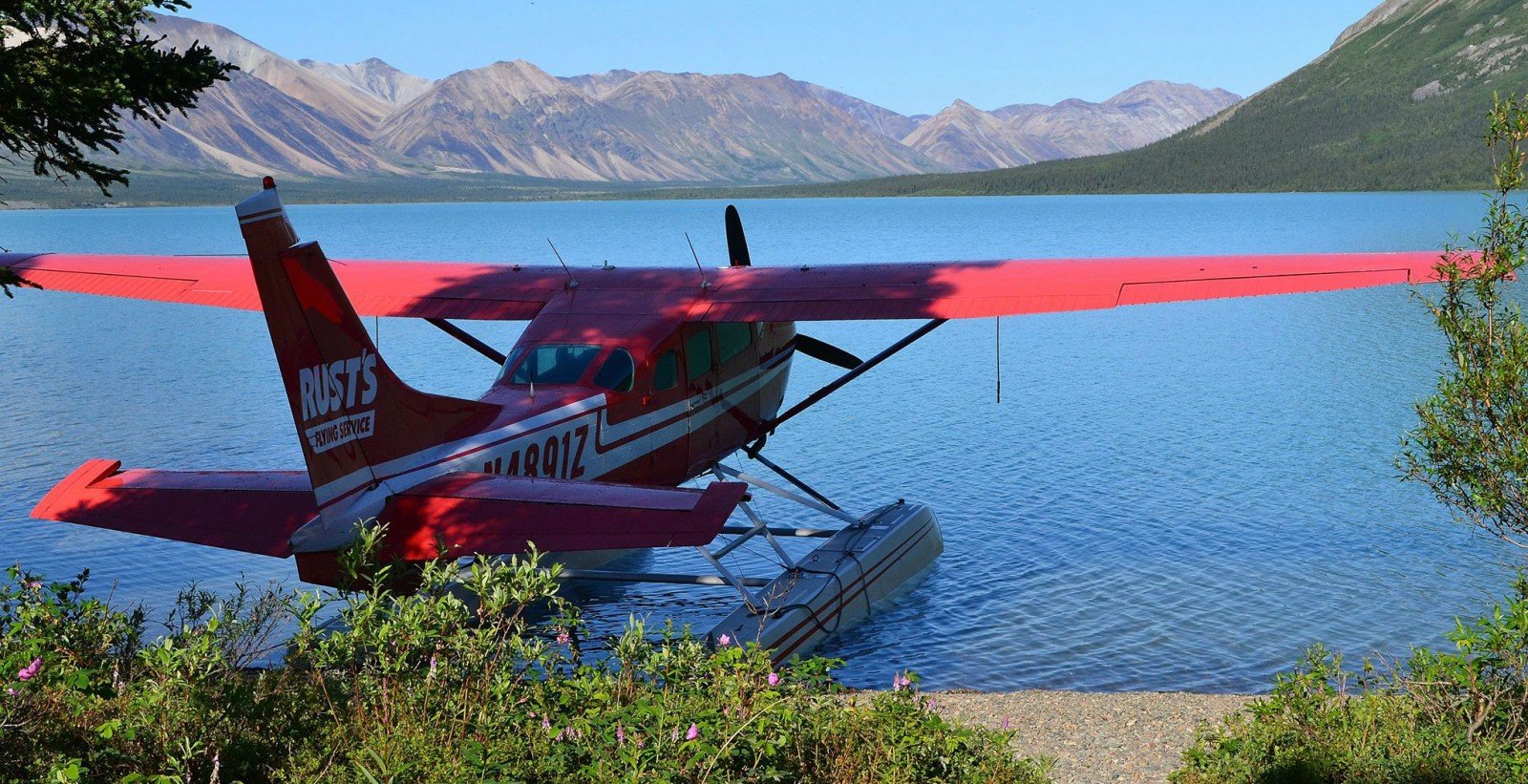 Full Day:
$500 to $599 Per Person; $600 to $699 Per Person
Rusts Flying Service puts you on big Salmon and Trout with as little as 35-minutes of air time. They fly out of Anchorage and utilize the beautifully clear waters of Lake Creek. Guided fishing in the remote parts of Alaska has never been this easy. In addition to day trips, they offer unguided fishing, guided fishing, and overnight cabin packages so that fishers in Anchorage can enjoy a world-class day of fishing.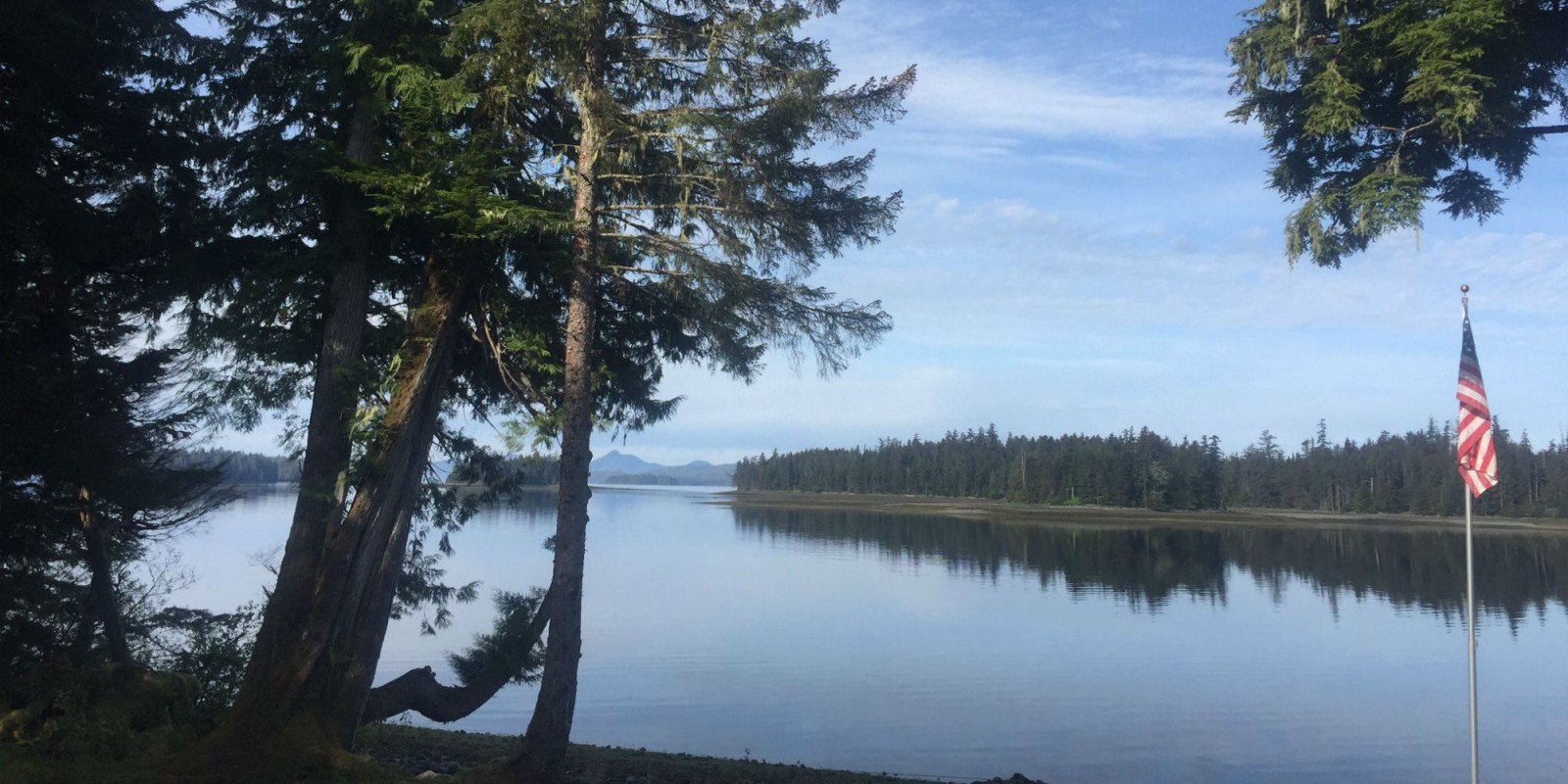 4 - 5 Days:
$2,000 to $3,000 Per Person
Eagle's Wings Wilderness Retreat is located in Klawock, Alaska, on the Prince of Wales Island. Getting here is relatively easy. You can take the ferry from Ketchikan to Hollis, where they will pick you up, or you can hope a plane from Ketchikan to either Klawock or Hollis. Fisher's of the lodge have access to both saltwater fishing and freshwater fishing and via for trophy Pacific Salmon and Halibut. The lodge designs your stay so that you are doing what you want to do when you want to do it, and at your own pace. Expect a little pampering. 
6 - 7 Days:
$5,000 to $6,000 Per Person
4 - 5 Days:
$4,000 to $5,000 Per Person
Intricate Bay Lodge sits on the shores of Iliamna Lake - a fabled fishing area for Salmon, Trophy Rainbow Trout, and more. Getting here is fairly easy. It is a simple commuter flight from Anchorage to Iliamna (town) and then the lodge will meet you at the airport and fly you to Intricate Bay via a float plane. Exect a beautiful lodge, friendly people, and plenty of ways to Fish Wild Alaska. 

6 - 7 Days:
$5,000 to $6,000 Per Person
4 - 5 Days:
$3,000 to $4,000 Per Person
Yes, this is indeed the Whaler's Cove Lodge that hosts "Alaska's Fishing Paradise" on the Sportsman Channel! Whaler's Cove is located on Killisnoo Island, very close to the village of Angoon on Admiralty Island. The lodge fishes Alaska's Inside Passage on calm, sheltered, and crowd-free waters. These fishing grounds were originally discovered by the Tlingit Indians, who chose the area for its exceptional weather, calm waters, and superb fishing. After the Alaska Purchase, the abandoned Tlingit village became a trading stop for whalers, giving the lodge-to-be its very apt name.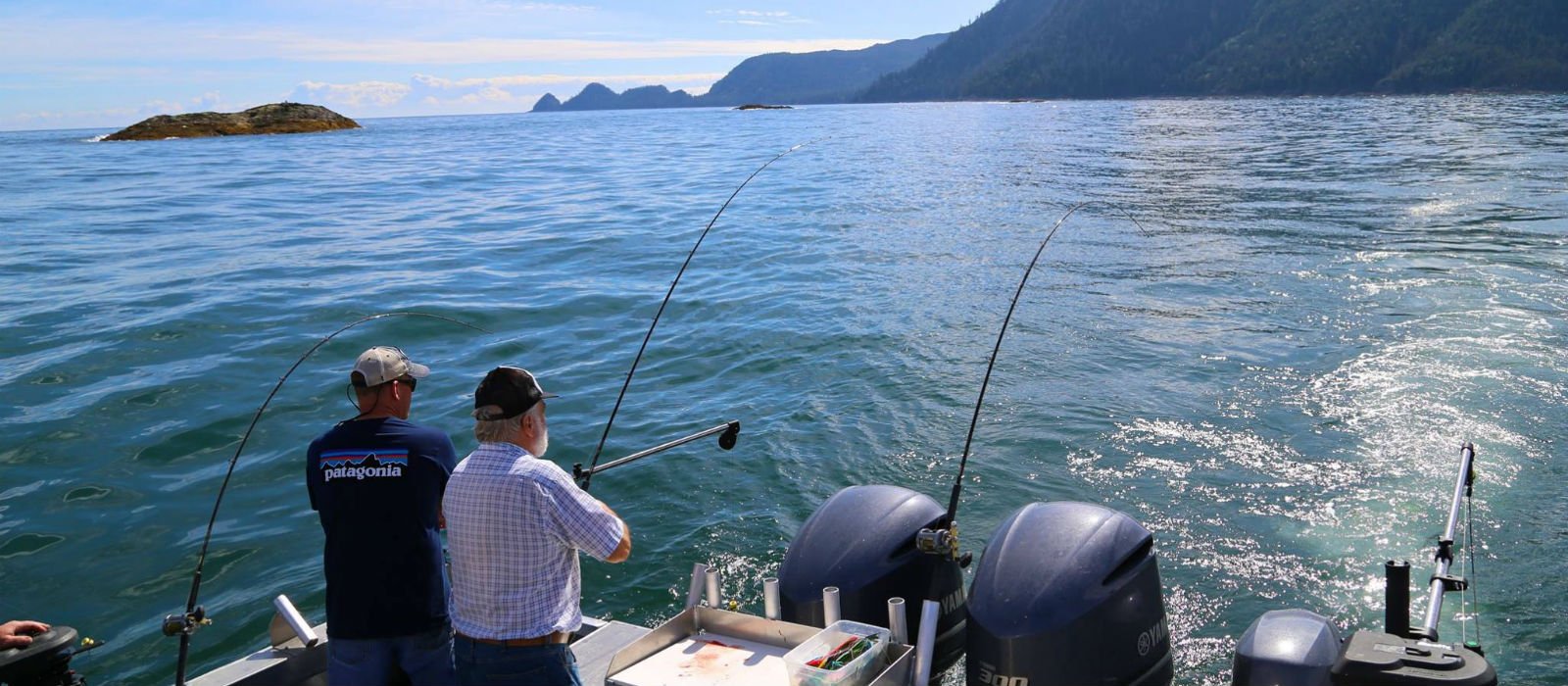 6 - 7 Days:
$3,000 to $4,000 Per Person
4 - 5 Days:
$2,000 to $3,000 Per Person
Half Day:
$200 to $299 Per Person
Full Day:
$400 to $499 Per Person; $700 to $799 Per Person
Explore Alaska Charters sails out of Ketchikan, Alaska, and they offer a variety of fishing adventures including self-guided trips. In fact, they offer self-guided fishing lodge, freshwater fishing, and saltwater fishing, including boat rentals. Want to experience a fly-out adventure to fish along a remote river, creek or stream? They do that too. They offer fishing adventures for both traditional guests and those who are on a layover from a cruise ship.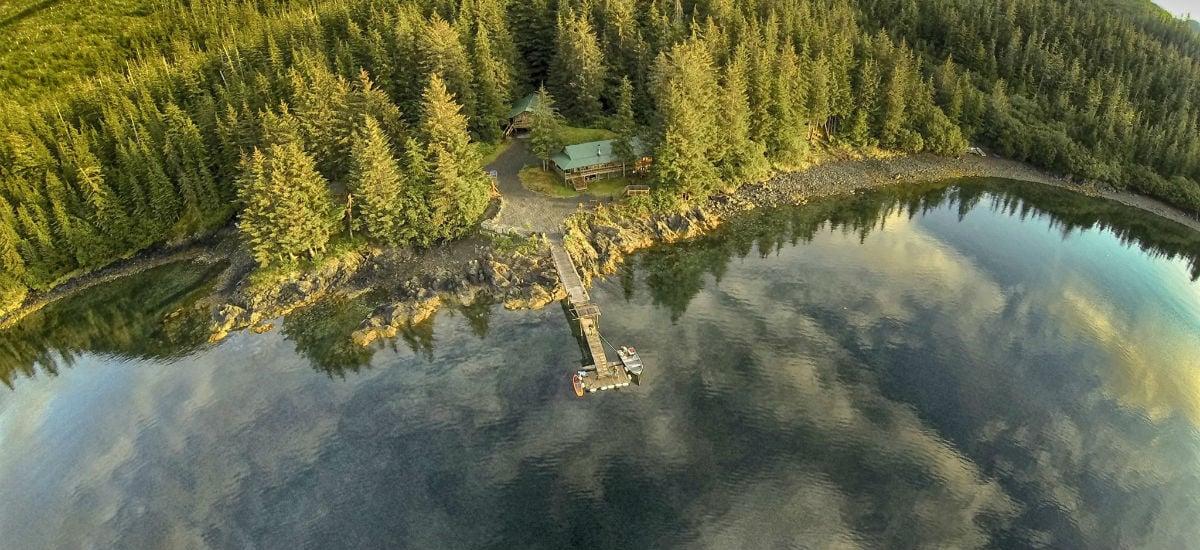 6 - 7 Days:
$3,000 to $4,000 Per Person
4 - 5 Days:
$2,000 to $3,000 Per Person
Along the Southern shore of Port Fidalgo Inlet on the Eastern section of Prince William Sound, you will find Ravencroft Lodge. It is a short 20-minute float plane trip from Valdez or Cordova. Ravencroft Lodge is a series of buildings that is comprised of the main lodge and bunkhouse. The main lodge is where guests relax and dine. The bunkhouse is where guests are housed. There are eight rooms that hold two guests. Rooms are equipped with two twin beds and separate heating system. The eight rooms share two bathrooms and two bathing facilities. There are also private cabin rentals including a tent cabin rental for those who want to enjoy a longer stay.
Recent Articles