Would you like to contact to check availability or learn more?
Fill out the info below and someone from will get back to you.
Email Sent
Afognak Wilderness Lodge
Award-Winning Fishing, Wildlife & Adventure Lodge | Located on Beautiful & Remote Afognak Island
41 Reviews
-
TripAdvisor® Traveler Rating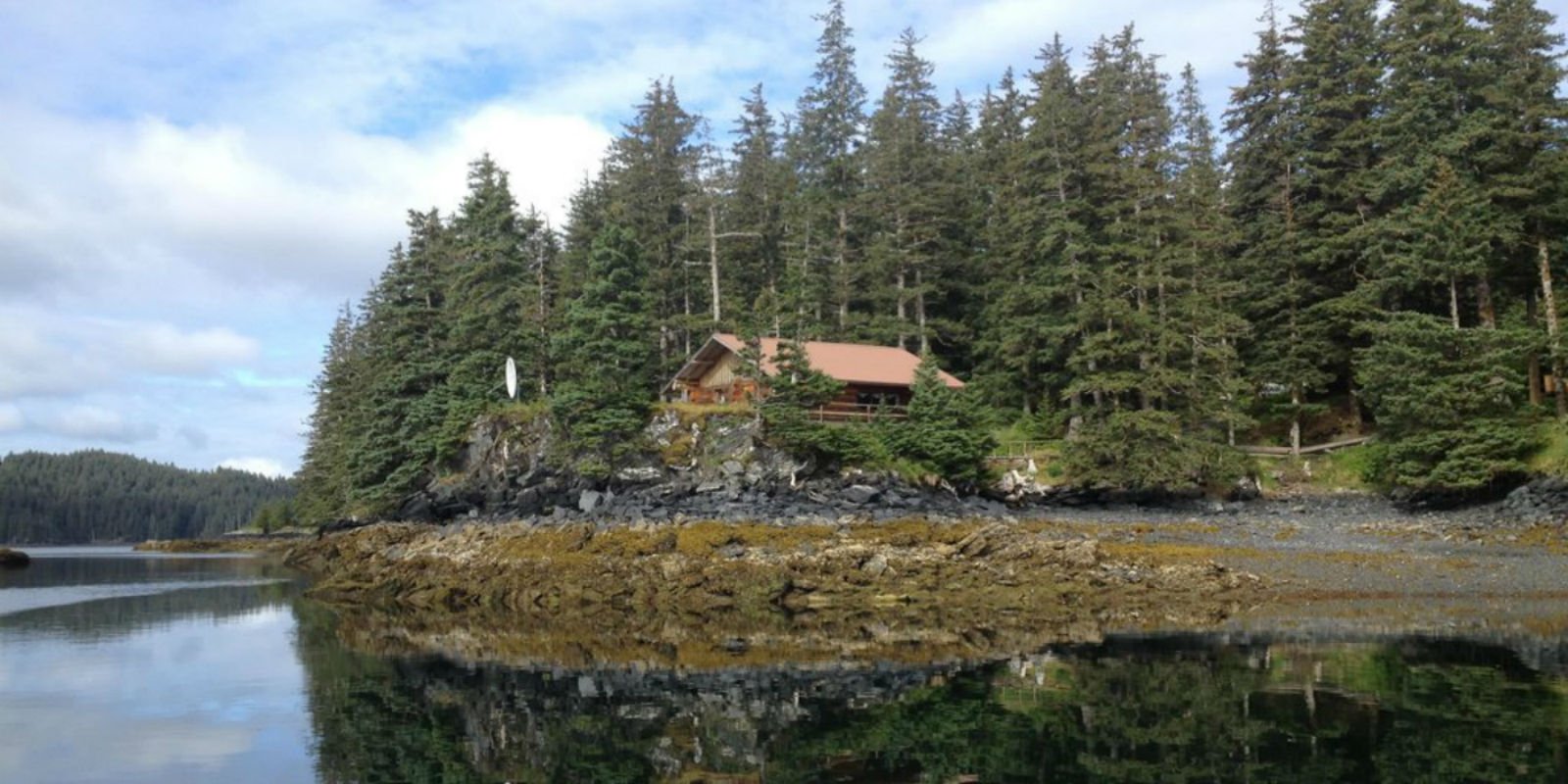 Approximate Cost:

6 - 7 Days:

$5,500 to $6,000 Per Person

4 - 5 Days:

$4,500 to $5,000 Per Person

2 - 3 Days:

$2,500 to $3,000 Per Person

Type:

Lodges

Fishing:

Freshwater Fishing

Guided Fishing

Saltwater Fishing
Afognak Wilderness Lodge is located in the heart of a true-wilderness area on the mountainous & Spruce forested Afognak Island, the second largest & most beautiful of the Kodiak Islands. Owing to its proximity to both saltwater and freshwater, Afognak Wilderness Lodge is able to offer you the best of both fishing worlds. What's more, they are grandfathered into the heart of the Afognak Island State Park because they were there long before the park was formed and there's no villages or other lodges/residents.

You'll enjoy staying in a spacious elegantly rustic guest cabin, built from hand-hewn local logs by the pioneering Randall family. References from guests from around the globe are available in each brochure.
Treat yourself to an Alaskan vacation package that you will never forget at our award-winning lodge!
This cozy lodge accommodates up to 12-15 guests, depending on configuration (couples, singles, families, corporate groups). These fortunate folks will have great views of both the forest and the pristine saltwater cove, right from their private cabins. You'll forget about the fast-paced,"civilized" world, even when using the satellite TV and wi-fi.

Fish to your heart's delight, or participate in many other activities. Photo tours, via very stable catamaran boats, are an enjoyable way to spend a day. There's a wide array of wild denizens including the popular Kodiak Brown Bear, various sea mammals, noble bald eagles and adorable puffins. The area's so thick with amazing wildlife that international film crews have been gratified to film here. During the evenings, you can go kayaking within the calm surrounding fjords &/or have a sauna.

This award-winning lodge has been top-rated for Alaskan adventures and saltwater fishing by Picked By Your Guides, Frommer's, Rustic Vacations and Top Rated Surveys.
At our fishing spots, both along the stream banks and at the estuaries, the salmon abound by the thousands and you do not have to compete to find your own friendly nooks.
Fish the streams and estuaries along the shores of this particularly prized Kodiak Island for Sockeye, Pink & Silver Salmon. Rainbow Trout, Steelhead &
Dolly Varden
that also call these streams home. It's common for guests to reach and even exceed their daily catch limits. Not to worry - you can always continue to catch-and-release! The lodge provides all equipment for both freshwater and saltwater fishing, but feel free to bring along your own favorite gear.
There's a myriad of saltwater species waiting to satisfy your fishing urge, from the giant Halibut to the ----- delectable lingcod, yellow-eye/red-snapper, sea-bass & greenling.
The lodge's waters are premier fisheries for huge Halibut, Ling Cod, Sea Bass, Yellow-Eye, Red Snapper Flounder and Greenling. Experience the excitement of not knowing what's at the end of your line - it really could be any fish that happens to stray from South Pacific waters that day!

Not an angler, or just need to rest your casting arm? At low tide, you can dig clams, harvest mussels/cockles, ogle for octopus or just cruise the inter-tidal zone for jelly-fish, starfish, sea-urchins, periwinkles, and any other denizens of the deep.

Here, you are free to Play hard, Eat big and Sleep deep in the wonderful Huckleberry Finn spirit of adventure.
Featured Video of Afognak Wilderness Lodge
---
Popular Alaska Fishing Destinations
TripAdvisor® Traveler Rating
Location

Sleep Quality

Rooms

Service

Value

Cleanliness
TripAdvisor® Traveler Reviews
Amazing. Indescribable. Just go!
Reviewed By
Heidi_loves_travel
on July 27, 2022
Such a fantastic experience! We stayed here five days and have decided there will definitely be a return visit. Gorgeous scenery. Comfortable (although not modern) cabins. Fantastic food. You will...
An amazing experience for ALL ages!
Reviewed By
Arms113
on June 19, 2022
The facility and Staff at the Afognak Wilderness Lodge were simply amazing. They are so accommodating and worked well with our family (with 2 children and a senior) to ensure everyone had an...
beautiful place with amazing staff and wildlife
Reviewed By
B7015CLgregb
on April 26, 2022
I was there for 5 days. The lodge is more luxurious and comfortable than I would expect for a wilderness lodge. I stayed in a wonderful cabin. There is 24 hour electricity from a generator with a...
You may also be interested in