Alaska Drift Away Fishing
Would you like to contact to check availability or learn more?
Fill out the info below and someone from will get back to you.
Email Sent
Alaska Drift Away Fishing
109 Reviews
-
TripAdvisor® Traveler Rating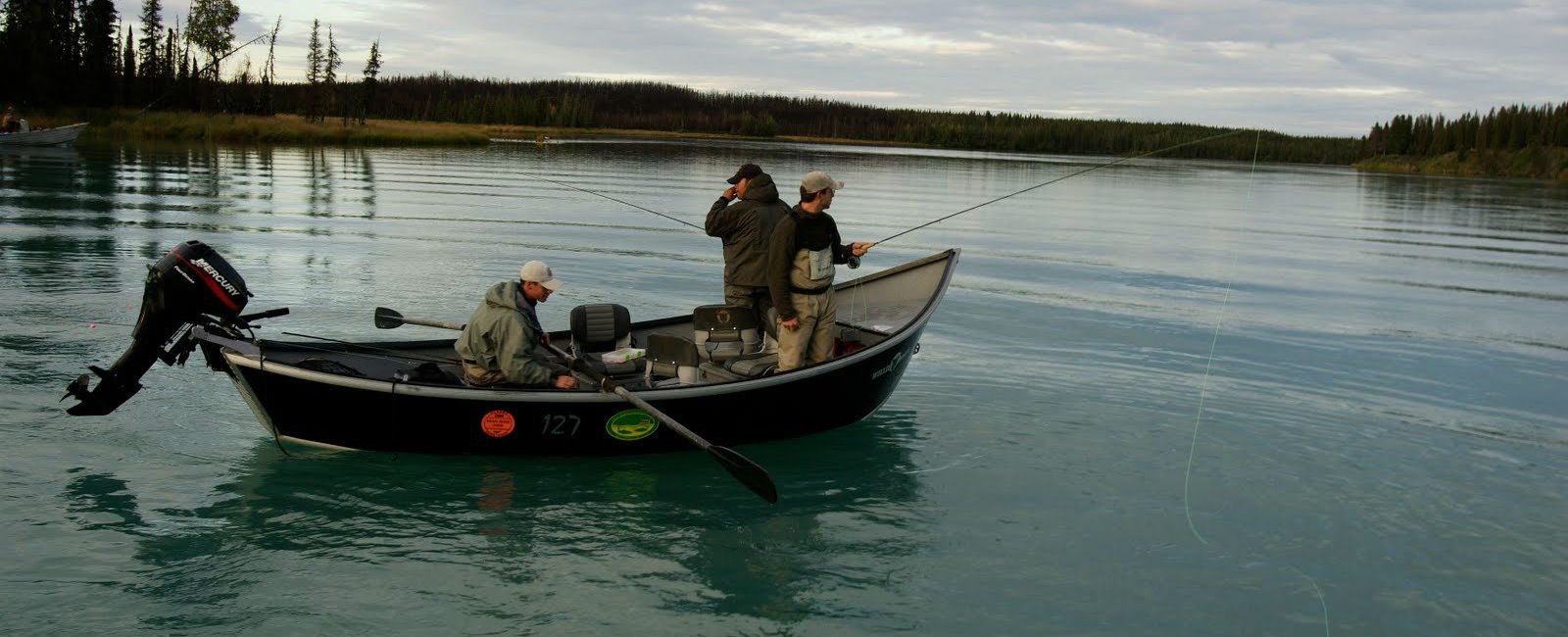 Approximate Cost:

4 - 5 Days:

$1,500 to $2,000 Per Person

Half Day:

$150 to $199 Per Person

Full Day:

$200 to $299 Per Person

Type:

Charters & Guides

Lodges

Fishing:

Fly Fishing

Freshwater Fishing

Guided Fishing
The Alaska Drift Away Fishing guide service hosts guests on both the Kenai River and the Kasilof River. They focus on quality Salmon Fishing and targeting big, Trophy Rainbow Trout via fly fishing and raft/drifting. They welcome both fly fishermen and spin casters, and if you need lodging, they have a lodging available too.

The Alaska Drift Away Fishing is easy to get to as they sit just off of Alaska Highway 1 between Sterling and Soldotna. You can fly into any of the local cities, such as Sterling or you can drive from Anchorage which will take you about 2.5-3 hours.
Day Trip Fishing Adventures with Alaska Drift Away Fishing
Day trip fishing adventures are typically powerboat fishing on the Kenai River for Salmon, big Rainbows, and
Dolly Varden
Char. Depending on when you arrive you might have access to King Salmon, Silver Salmon, Sockeye Salmon, Pinks, and Chum Salmon. You will always have access to big, fat Rainbow Trout and large Dolly Varden. The Rainbow Trout on the Kenai reach 33-inches in length and are fairly wild fish. Expect plenty of fight from both the Dolly Varden and the Rainbow Trout.
Overall, expect your day trip fishing adventure to be full of fishing opportunities, especially if you target Sockeye Salmon which have runs here in the millions of fish.
Guided Salmon Fishing with Alaska Drift Away Fishing
Both the Kasilof and the Kenai Rivers are prolific salmon fisheries. The Kasilof is considerably overshadowed by the reputation of the Kenai River, but don't be fooled. It is a river that is just as grand and with just as many fishing opportunities. The Kasilof is a quieter experience as people are drawn to the Kenai because that is where the world-record King Salmon was caught.

Either river could produce the next world-record. The Alaska Drift Away Fishing offers its guests world-class salmon fishing on both rivers. Expect outstanding boats that are comfortable, clean, and practical for fishing all day. Expect quality guides with the experience to guide you safely down these rivers and still put you over the big fish.

Be sure to check with the service when you book if you are interested in targeting a specific species of Salmon as the salmon are not all in the rivers at the same time.
---
Popular Alaska Fishing Destinations
TripAdvisor® Traveler Rating
TripAdvisor® Traveler Reviews
Great
Reviewed By
BUCKSTRUT
on December 28, 2022
Hey these guys know what they are doing!! We fished with Nick and Nigel and had a great time. We caught more rainbow trout that we could count with several over 25". Beth caught one that was over 30...
Great Guides and Giant Rainbows
Reviewed By
I7808YPmarcm
on October 27, 2022
My wife and I decided to chase giant rainbows on the Kenai. Several friends recommended Alaska Drift Away Fishing with Nick, Nigel and Jeremy. We had a blast! We fished hard for 3 days. We caught...
Quality experience
Reviewed By
393acf
on November 21, 2021
This crew did a solid job for our group this year. We look forward to fishing with all of them again in the future.
You may also be interested in