Would you like to contact to check availability or learn more?
Fill out the info below and someone from will get back to you.
Email Sent
Alaska King Charter
392 Reviews
-
TripAdvisor® Traveler Rating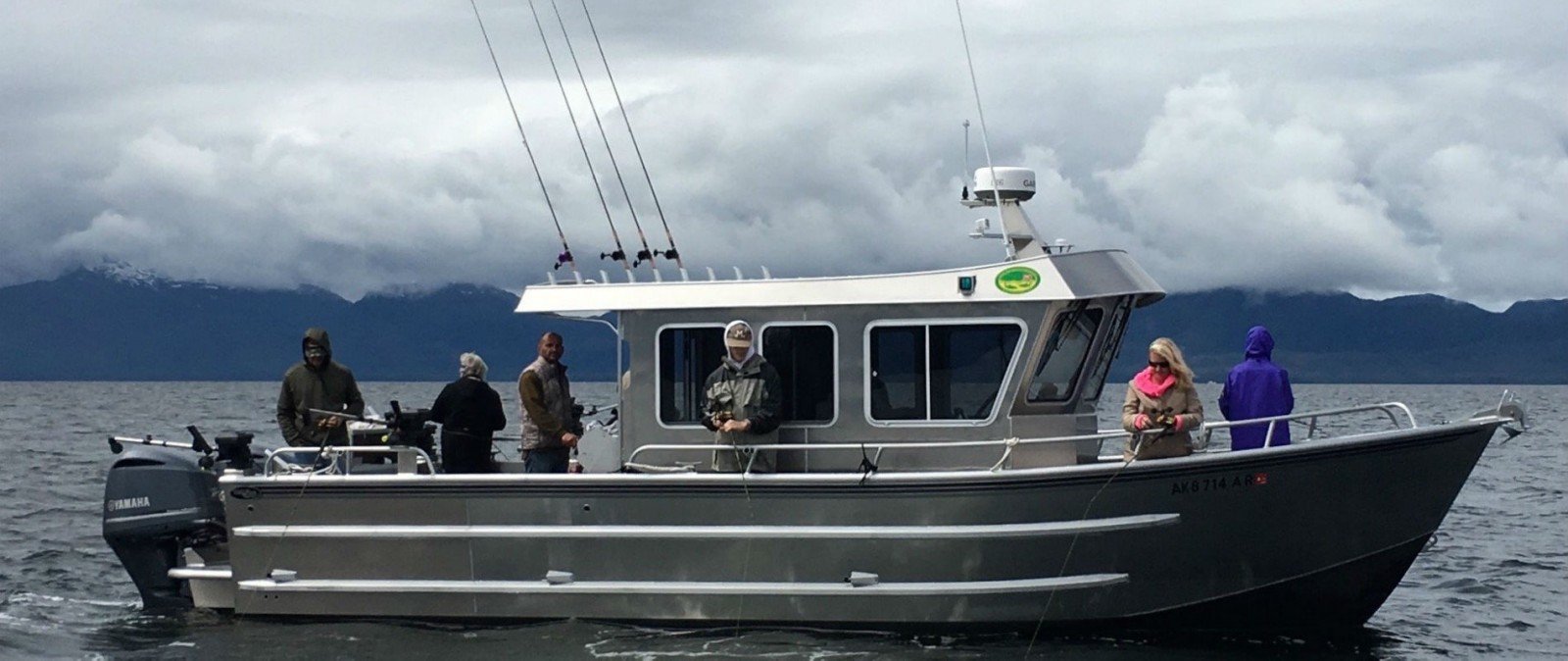 Approximate Cost:

Half Day:

$150 to $199 Per Person; $200 to $299 Per Person

Full Day:

$300 to $399 Per Person; $400 to $499 Per Person

Type:

Charters & Guides

Fishing:

Guided Fishing

Saltwater Fishing
Alaska King Charter offers a variety of chartered Salmon and Halibut fishing packages out of Ketchikan, Alaska. Ketchikan is often one of the first stops for cruise ships and is also one of the best locations to fish for King Salmon and Halibut.
Ketchikan Cruise Ship Fishing Excursions
For those guests how hail from one of the cruise ship lines, the Alaska King Fishing Charter dock area is located nearby and within walking distance.

They offer a variety of packages that begin with their stop-over bookings, which offer four-hour Salmon fishing trips designed specifically to allow visitors to fish and get back on the boat. They also offer six-hour packages which are perfect for both the local visitor and those who arrive by cruise ship. If you are in port longer than a day, you have the option of booking a full day of Salmon and Halibut fishing from the charter. They do offer service to both those on cruise ships and those who are not.

Alaska King Fishing Charter runs two boats - a 26 footer and a 32 footer and can accommodate larger groups as needed.
The Fishing
The waters of the
Inside Passage
are a perfect habitat for Salmon, especially King Salmon. Where you find large numbers of Salmon you often find big Barn Door Halibut as well as the Chickens - those Halibut under 100-pounds.
One of the reasons that Ketchikan is an iconic Salmon fishing destination is because of the Inside Passage. The smaller baitfish gather here in these tranquil waters and that brings the salmon in droves.
Overall, expect an experienced crew, good equipment, and plenty of opportunity to Battle King Salmon.
---
Popular Alaska Fishing Destinations
TripAdvisor® Traveler Rating
TripAdvisor® Traveler Reviews
Had the best never go with the rest! Ketchikan year over year best Charter Op!
Reviewed By
Patrick A
on December 3, 2022
We have been fishing with both Captain William, and with other Captains he employs as he has more than one boat! William is a Class Act! Every Captain who works for his operation also doesn?t...
One For the Books!
Reviewed By
sonicm761
on November 5, 2022
My family and I came on a trip to Ketchikan, Alaska and wanted to experience true Alaskan fishing! We did not expect to catch any fish since it was ?off season? but to our surprise, we actually...
Limited our
Reviewed By
F1464PDalberta
on August 11, 2022
We limited our I wasn?t expecting this amazing fishing and ppl . We were blessed with amazing weather