Alaska Legends Kenai River Lodge
Would you like to contact to check availability or learn more?
Fill out the info below and someone from will get back to you.
Email Sent
Alaska Legends Kenai River Lodge
All-Inclusive Corporate Retreats and the Entire Lodge To Yourself And Your Group on the Kenai River
4 Reviews
-
TripAdvisor® Traveler Rating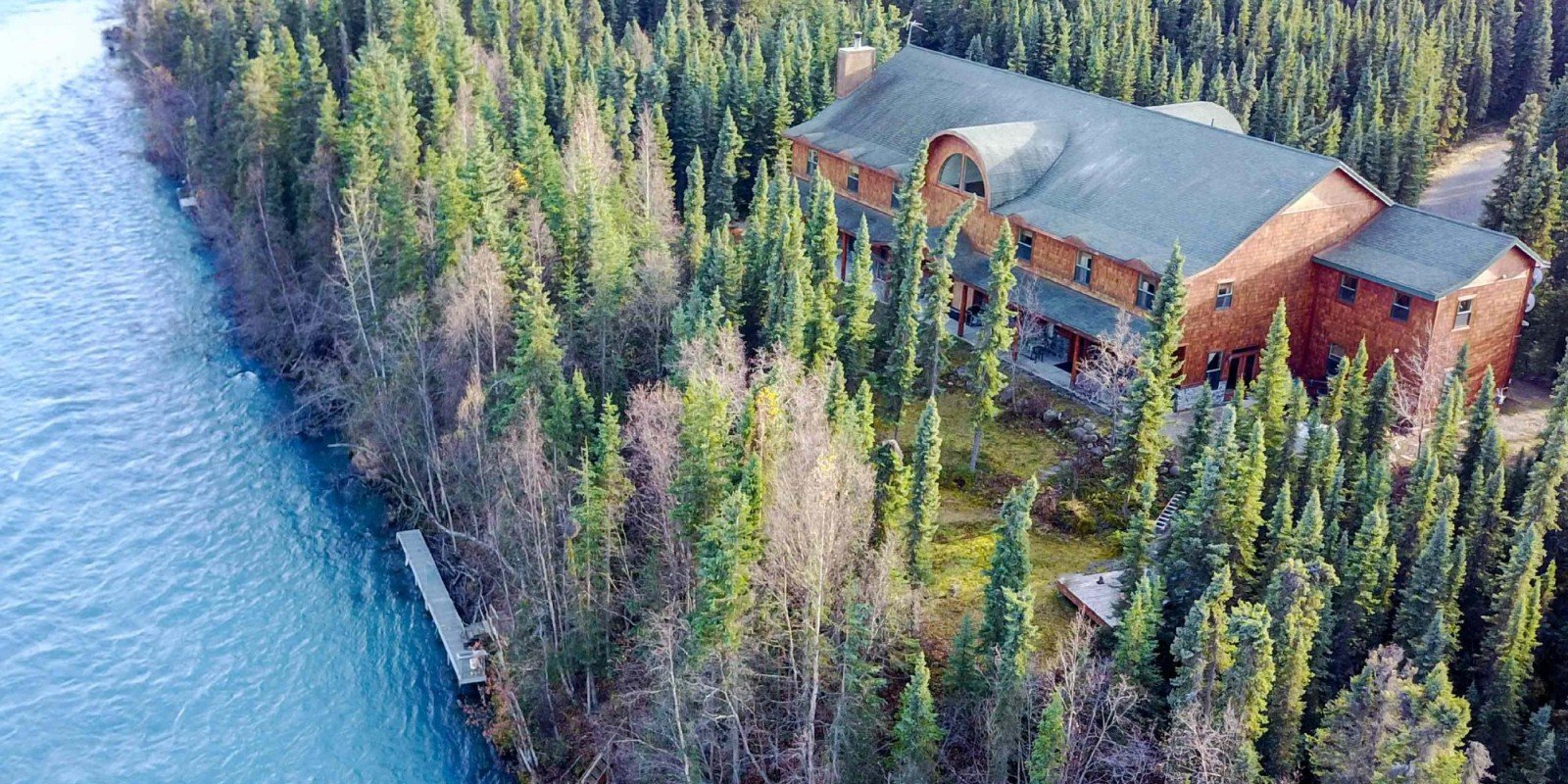 Approximate Cost:

6 - 7 Days:

$3,500 to $4,000 Per Person

4 - 5 Days:

$2,500 to $3,000 Per Person

2 - 3 Days:

$1,500 to $2,000 Per Person

Type:

Lodges

Fishing:

Fly Fishing

Freshwater Fishing

Guided Fishing

Saltwater Fishing
Alaska Legends is the ultimate location for groups looking for an all-inclusive experience while having a large beautiful space on the Kenai River all to themselves. Alaska Legends sleeps over 30 people, does not rent out individual rooms, and only rents out the entire lodge at once for events such as Weddings, Corporate Retreats, and Family Reunions. The lodge is fully equipped with a restaurant-style commercial kitchen, 13 private rooms with bathrooms (over 30 beds), in and outdoor fireplaces, fishing dock, bar area with a kegerator, pool and foosball tables, and the entire staff is off-site (but nearby) to give you the full feeling of freedom and exclusivity on the Kenai River.
All-Inclusive Corporate Retreats
Guests have the ability to just rent out the lodge to themselves, cook for themselves in the restaurant-style commercial kitchen, and set up their own tours. However, all-inclusive options are available with full-scale catering at 3 different levels of menu and multi-day tour packages allowing you to fish all over southern Alaska with the most trusted and experienced guides in the region. Common hot spots include Lower, Middle, and Upper Kenai River fishing for trout or salmon, charters out of Homer & Seward for halibut and rock fish, and even a variety of fly-out fishing to locations such as Crescent Lake and Redoubt Bay. Even though fishing is by far the main attraction Alaska Legends will put together an entire itinerary for you including any kind of Alaskan activity you'd like to add to your experience including Rafting, Glacier jet skiing, helicopter tours, and flight charters all around Alaska - even up around Denali for the day!
Featured Video of Alaska Legends Kenai River Lodge
---
Popular Alaska Fishing Destinations
TripAdvisor® Traveler Rating
Service

Value

Cleanliness
TripAdvisor® Traveler Reviews
Wedding Venue
Reviewed By
rachelminer
on October 12, 2021
My husband and I got married here in June of this year after a year and a half of planning. We found it through a wedding fair (pre-Covid) and what enticed us about this venue was the ?all inclusive...
Great place for a large or small family gathering
Reviewed By
pentoad
on June 7, 2020
Our room was clean, spacious, and quiet. Leave the window ajar and the soft mumur of the Kenai River will lull you to sleep. Close to Soldotna for city food and services yet far enough away to...
Night away
Reviewed By
Starvia
on March 3, 2019
I brought my husband and daughter with me for a visit to this lodge to look for a venue space for my business and future clients. It is a fabulous lodge. A beautifully built Alaskan style lodge, lots...
You may also be interested in