Would you like to contact to check availability or learn more?
Fill out the info below and someone from will get back to you.
Email Sent
Alaska Rivers Company
157 Reviews
-
TripAdvisor® Traveler Rating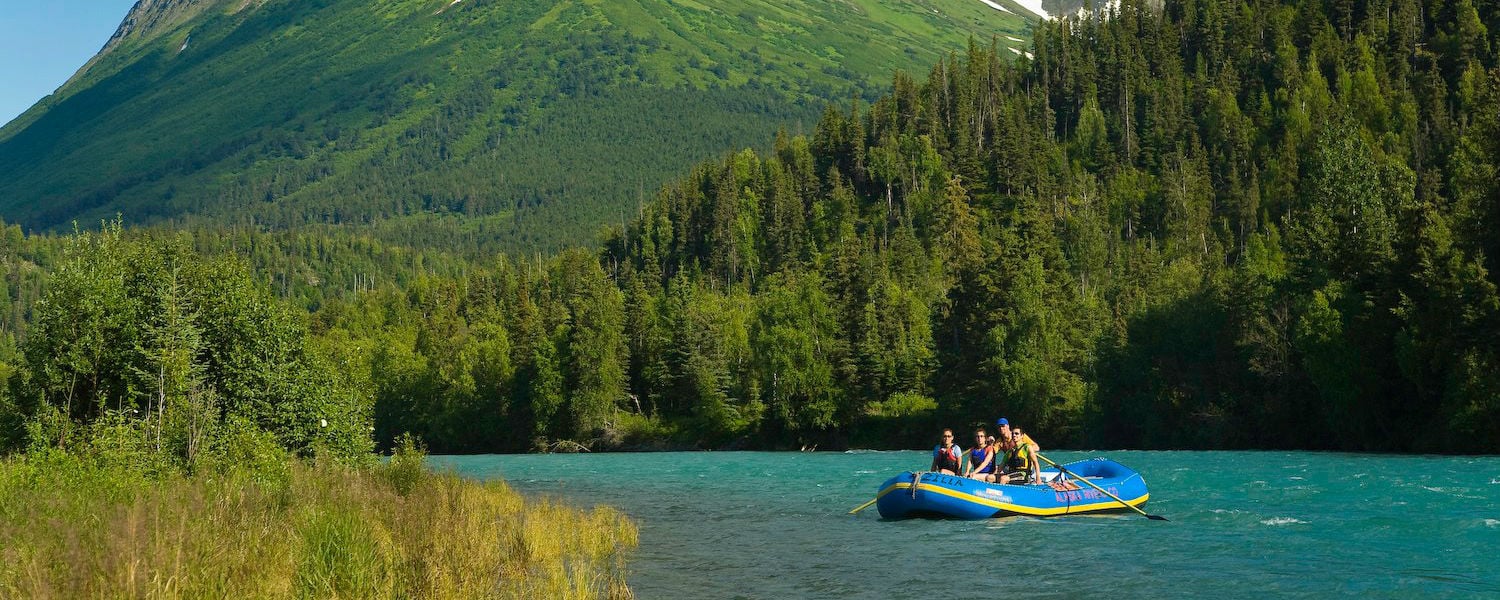 Approximate Cost:

6 - 7 Days:

$1,500 to $2,000 Per Person

4 - 5 Days:

$1,500 to $2,000 Per Person

2 - 3 Days:

$500 to $1,000 Per Person

Half Day:

$150 to $199 Per Person

Full Day:

$200 to $299 Per Person

Type:

Charters & Guides

Lodges

Fishing:

Fly Fishing

Freshwater Fishing

Guided Fishing
Alaska Rivers Company sits just off of the Sterling Highway in Cooper Landing and along the shores of the Kenai River. Getting here is fairly easy. You can drive from Anchorage in about 2.5 hours or you can fly into any of a number of small local airports, such as the one in Sterling.

Alaska Rivers Company offers guided rafting and fishing trips along the upper Kenai River and around the Spencer Glacier area.
Fishing with Alaska Rivers Company
The Kenai River is perhaps one of the most well-known rivers from around the world. Alaska Rivers Company fishes the Upper Kenai and the primary fishing targets are Silver Salmon, Sockeye Salmon, Rainbow Trout and
Dolly Varden
. Fishing here is amazing and while you have plenty of salmon from which to target, there are other Trophy Fish here too. Rainbows Trout and the Dolly Varden are catch-and-release and that means the potential for big Trophy Fish and plenty of them.
The river is a central part of the ecology of this area and not just for its water. The richly teal blue waters obtain that color from mineralization and with it come the aquatic food sources that feed many of the species of fish here. The fish are an essential part of the food Web and even the bears change their habits when the Salmon are in the waters.
The Sockeye Salmon run is in the millions of fish. The King Salmon Population is small and highly protected. The big attraction here besides the fat Rainbow Trout are the Silver Salmon which appear in Late August and September.
This is a guided fishing adventure and that means you have access to many parts of the river that you would not have if you fished on your own. If you're looking for a
Kenai River fishing guide
Alaska Rivers Company is definitely worth adding to your short list.
Lodging with Alaska Rivers Company
The lodge is really a series of eclectic and cool cabins. They are hand-built log cabins along the Kenai River. They are spaced apart so it is as though you have your own little hideaway. Each cabin comes with a small kitchen, linens, and everything you'd need to make a meal minus the groceries.

The cabins vary in size. Most have separate bedrooms and a variety of bed sizes. Expect a full kitchen and indoor plumbing. Some cabins have laundry facilities. Units hold from 2-10 guests each.

Expect clean and comfortable cabins. There is a grocery store in Sterling, which is under 10 miles away. You can also stock up on groceries in Anchorage if you plan to drive over to the lodge from there.
Featured Video of Alaska Rivers Company
---
Popular Alaska Fishing Destinations
TripAdvisor® Traveler Rating
TripAdvisor® Traveler Reviews
Excellent Rafting Trip
Reviewed By
Tracy H
on September 12, 2023
We went on the Canyon scenic rafting trip today with our guide, Caroline. What a beautiful trip! The views were beautiful. It was peaceful, relaxing and fun! I was a bit nervous but it was...
Best time we had in Alaska.
Reviewed By
J M
on September 12, 2023
This place is great. We took a fishing trip with them and had a great time. Such a great time that two days later we took a rafting trip with them. This place is great. The staff are great tour...
Kenai River float and rapids
Reviewed By
kristyd610
on September 2, 2023
We booked last minute because another tour cancelled due to bad weather. It was beautiful in Cooper Landing and we had the very best time. Caroline was a fabulous guide, so knowledgeable about the...
You may also be interested in