Jimmie Jack's Alaska SeaScape Lodge
Fill out the info below and someone from will get back to you.
Email Sent
Jimmie Jack's Alaska SeaScape Lodge
31 Reviews
-
TripAdvisor® Traveler Rating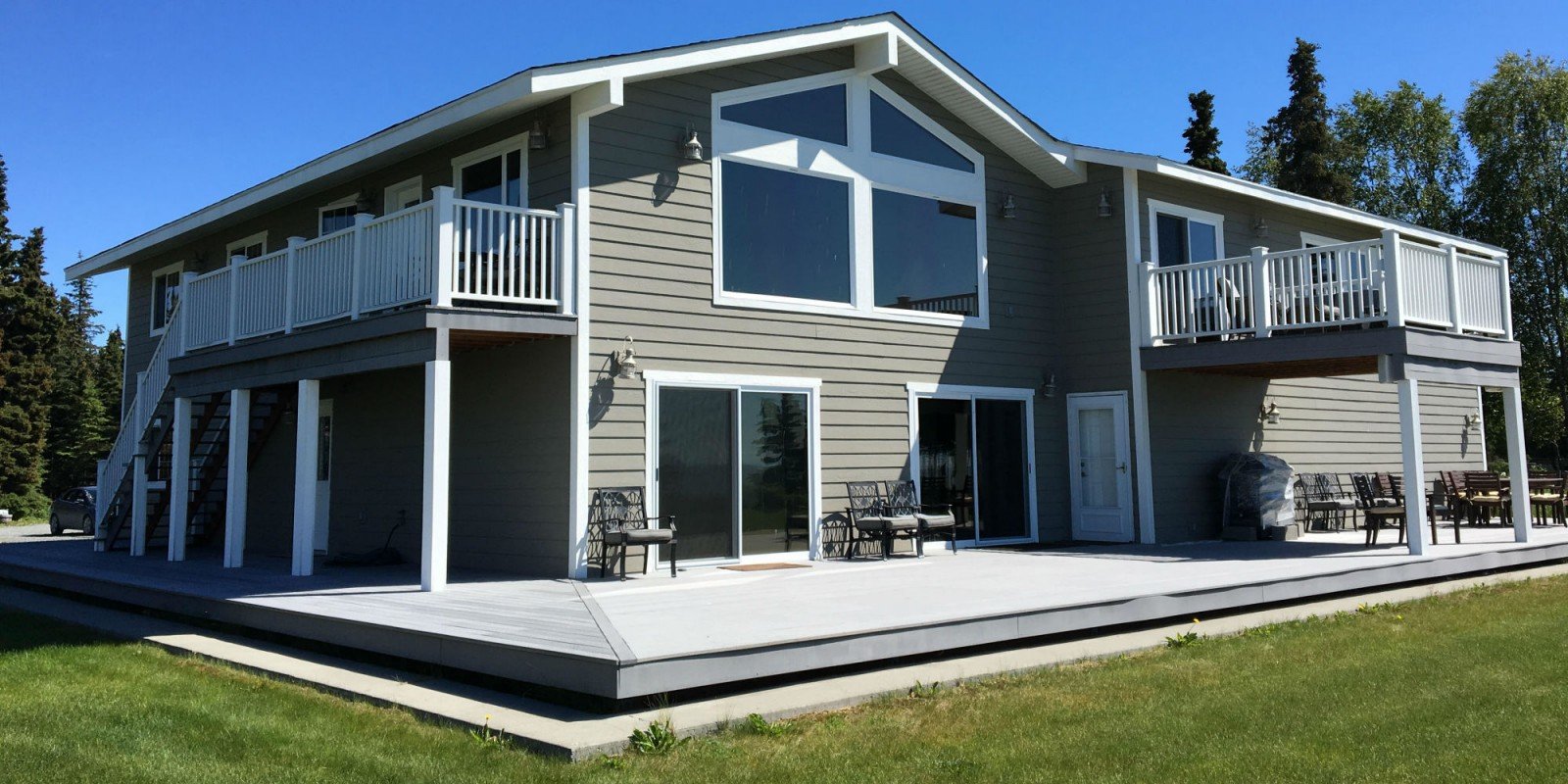 Approximate Cost:

6 - 7 Days:

$3,000 to $4,000 Per Person

4 - 5 Days:

$3,000 to $4,000 Per Person

2 - 3 Days:

$2,000 to $3,000 Per Person

Type:

Lodges

Fishing:

Freshwater Fishing

Guided Fishing

Saltwater Fishing
The Alaska Seascape Lodge sits along the bluffs along the shores of Cook Inlet. Not only do you get a front row seat for the Alaskan sunsets, but you can look across the inlet to the rows of snow capped volcanoes and the endless fishing opportunities that Cook Inlet offers.

The Alaska Seascape Lodge is part of the Jimmie Jack's lodging and fishing services. As such, expect a beautiful stay in a beautiful lodge with amazing fishing and professional services that make your adventure that much better.
Fishing with the Alaska Seascape Lodge
Fishing with the Alaska Seascape Lodge is fully guided. Guests fish from modern boats and have access to both freshwater fishing and saltwater fishing.
Charter include fishing the world famous Kenai River and the Kasilof River. Both offer outstanding access to Salmon, Trout, and Dolly Varden Char. There are many reasons to fish Freshwater for Salmon. One reason is that the Kenai River produces trophy King Salmon and has a huge spawning run of Sockeye Salmon. If you want to fish for Silver Salmon, the Kenai is the river for that too. Also, there is big, fat Rainbow Trout and Dolly Varden here. They swim with the Kings, Sockeye, and Silvers. 20-30-inch Rainbows are not uncommon on the Kenai.
The Kasilof River is also an outstanding destination. It offers many of the same benefits of the Kenai River, but at slightly different times. If you are a trout fishermen, then either river makes a great choice.
Saltwater fishing is rich here. The Cook Inlet is an amazing place where Salmon stage before heading up stream. These waters are fish rich, and where there are so many Salmon, the Halibut thrive. If you want to target big fish, then shoot for Halibut.
Overall, expect plenty of fishing opportunities and many for Trophy Fish. The local area sits between
Seward
and Homer making this an outstanding destination for Halibut. Also, you cannot beat the local rivers for Freshwater Salmon and Trout fishing.
Lodging with the Alaska Seascape Lodge
Expect fine dining and chef prepared breakfasts, boxed lunches, and dinners that focus on Alaskan food choices such as Halibut, Salmon, Crab, and Game. There are only seven guests rooms here, and they offer plush accommodations including private baths, quality linens, marble, and premium beds.

It is a plush environment for people who want to enjoy a comfortable lodge and the best fishing opportunities around. At the Alaska Seascape Lodge, you get both.
Featured Video of Jimmie Jack's Alaska SeaScape Lodge
TripAdvisor® Traveler Rating
Rooms

Service

Value

Cleanliness

Location

Sleep Quality
TripAdvisor® Traveler Reviews
Amazing staff with beautiful accommodations!
Reviewed By
sdpsmissouri
on July 21, 2019
We truly enjoyed every person from Jimmie Jack's...what a great family! They went out of their way to make us feel wanted and comfortable! The food was yummy and abundant and anything we couldn't...
Amazing fishing experience
Reviewed By
Yankeedaug
on July 16, 2019
we stayed at Jimmy Jacks lodge June 26-July 30th, We fished out of Homer, Ninilchik and Seward. Captains filled our coolers full of fish and beyond. A very memorable trip with my son and daughter. My...
Spoiled in Alaska
Reviewed By
Liceaj
on July 11, 2019
From the time of our arrival, the folks at the SeaScape Lodge went way out of their way to make us feel comfortable and welcomed. It felt like we were staying at a friend's home rather than a lodge...
You may also be interested in