Alaskan Widespread Fishing Adventures
Would you like to contact to check availability or learn more?
Fill out the info below and someone from will get back to you.
Email Sent
Alaskan Widespread Fishing Adventures
83 Reviews
-
TripAdvisor® Traveler Rating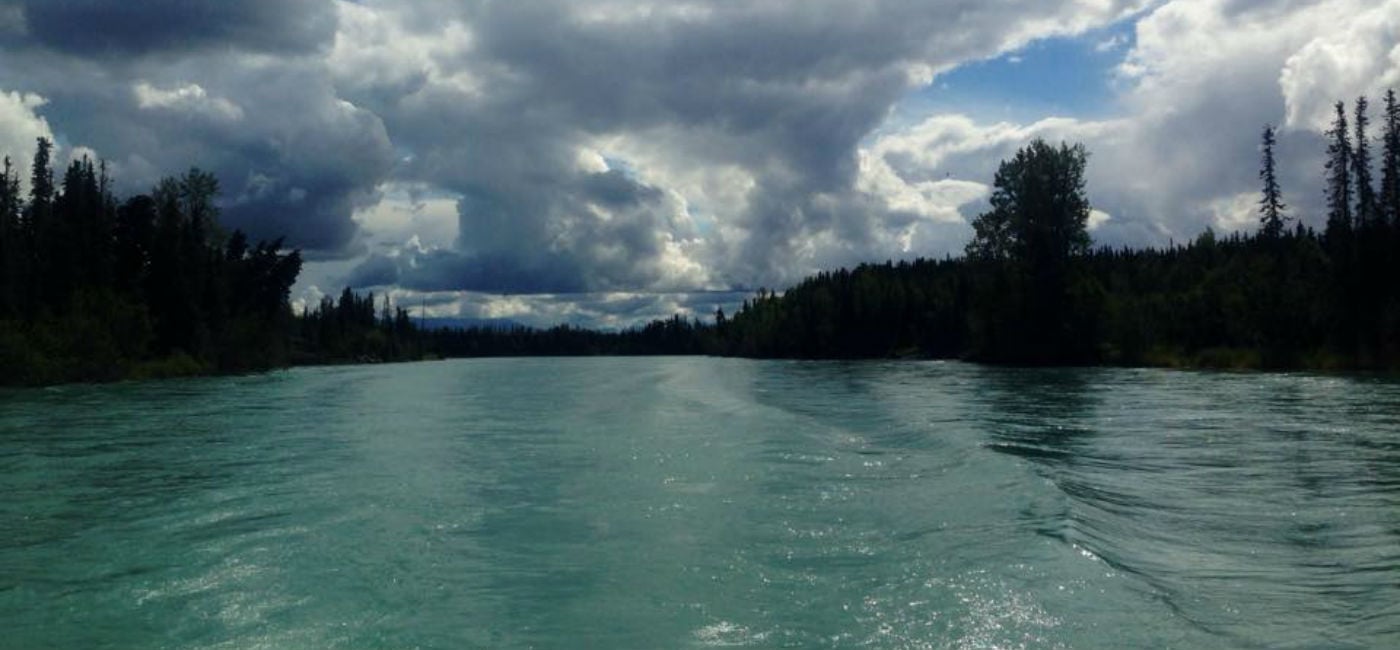 Approximate Cost:

6 - 7 Days:

$2,000 to $3,000 Per Person

4 - 5 Days:

$1,000 to $2,000 Per Person

Half Day:

$100 to $199 Per Person

Full Day:

$200 to $299 Per Person

Type:

Charters & Guides

Lodges

Fishing:

Freshwater Fishing

Guided Fishing

Saltwater Fishing
Alaskan Widespread Fishing Adventures, Inc. offers world-class fishing to visitors of the Kenai Peninsula. Guests have the option to target freshwater fish or saltwater fish. Alaskan Widespread Fishing Adventures, Inc. is based in Soldotna - a perfect place to start your adventure.
Fishing with Alaskan Widespread Fishing Adventures
Freshwater fishing includes the
Kenai River
and the
Kasilof River
with a focus on Salmon, Steelhead, Trophy Trout, and Char. The Saltwater fishing includes Salmon and Halibut.
Cook Inlet
is a prime fishing location and the location where the Kenai River dumps into the ocean. This is a salmon and Steelhead highway and one of the best places to target Halibut, All five species of Pacific Salmon, and Steelhead.
The Kenia River - Fabled and real - this is the river that holds the world record for King Salmon and is home to all five species of Pacific Salmon. The upper Kenai is amazing for Trophy Rainbow Trout and Large
Dolly Varden
as well as for prolific runs of Sockeye Salmon ( in the millions) and a smaller run of Kings. This is also a prime location to target Silver Salmon too.
The Kasilof is no less exceptional and offers all oft he benefits that the Kenai does. One is better than the other only due to the fact that the run times for the fish are different.
Lodging with the Alaskan Widespread Fishing Adventures
Guests have two options for lodging. If you love a remote setting, their Kasilof River Cabins are just that. The cabin is a single duplex - or two separate units. Each unit has room for five people who are dispersed throughout three bedrooms. There is a single bathroom per unit, small, but full kitchen and guests are expected to bring their own groceries.

If you want the experience of staying at a lodge then their Kenai River Lodge is just right. It offers six bedrooms and sits along the fabled Kenai River.

The lodge has room for 19 guests and there are six bedrooms and four bathrooms. Guests enjoy the fact that they can fish from the deck or just sit back and relax. The lodge offers plenty of comforts, sitting areas - indoor and out - rooms with comfortable beds.
---
Popular Alaska Fishing Destinations
TripAdvisor® Traveler Rating
TripAdvisor® Traveler Reviews
Compassionate & Outstanding Customer Service
Reviewed By
DoniTraveler55
on June 24, 2020
We had two days of deep sea fishing scheduled with Alaskan Widespread Fishing Adventures in July. As I was calling around a few months ago to find charters, they were by far the best at communicating...
Dream vacation come true
Reviewed By
stevekV8693RF
on June 20, 2020
Both Reuben and Mindy went out of their way to be sure we had a memorable Alaskan vacation. Their network of friends, employees and business partners made our trip special. They were responsive and...
Great Day on the Water!
Reviewed By
angieh298
on June 1, 2020
This was our first time with Alaskan Widespread and we were not disappointed! I had a river trip planned on the Kasliof and Mindy called to ask if we'd rather fish the bay where there is a better...
You may also be interested in