Would you like to contact to check availability or learn more?
Fill out the info below and someone from will get back to you.
Email Sent
ACE Fishing Adventures
22 Reviews
-
TripAdvisor® Traveler Rating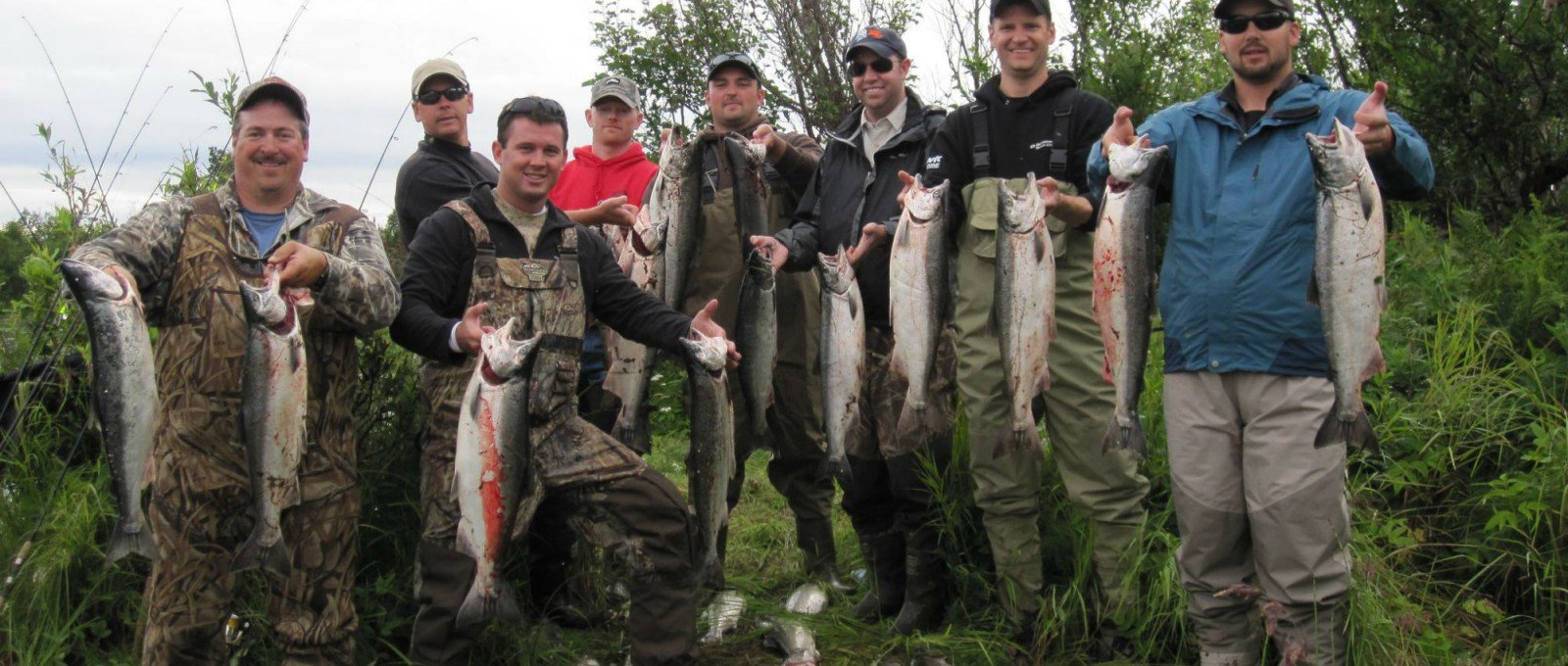 Approximate Cost:

Half Day:

$150 to $199 Per Person

Full Day:

$200 to $299 Per Person

Type:

Charters & Guides

Fishing:

Fly Fishing

Freshwater Fishing

Guided Fishing

Saltwater Fishing
Alaska's Ace Fishing Adventures is based out of Kenai and offers guided fishing adventures on the Kenai and Kasilof Rivers. The crew here has been guiding fishermen since 2004 and has the expertise to help you enjoy the best fishing vacation of your lifetime.
Meet your Guides
Aaron Cooper is a professional fisherman and guide. He makes Alaska his home after falling in love with this mega fishing fishery. He is licensed by the US Coast Guard Service to Capitan vessels but prefers to fish the Kenai and the Kasilof Rivers.

Captain Mike Pixton is also licensed by the US Coast Guard and helps to bring the Saltwater element into Alaska's Ace Fishing Adventures guide services.
Fishing the Kenai Peninsula
The
Kenai Peninsula
is a big area, and on one side you have
Cook Inlet
, Home, and Kenai. On the other, you have Seward and Resurrection Bay. How do you choose where to fish and for what? This is Alaska, and there are Trophy Halibut, King Salmon, Wild Silver Salmon, big 33-inch Rainbow Trout, and fat,
Dolly Varden
. Well, the good news for you is you don't have to choose one or the other because Alaska's Ace Fishing Adventures covers all of that territory and all of the Trophy species of fish.
For Saltwater fishing, enjoy both Seward and Homer, the Two are just 2.5 hours part. For freshwater, you cannot beat either the
Kenai River
or the Kasilof River. If you want a quieter adventure without the miles of other fishermen, then opt for the Kasilof. Both rivers are long over due to produce another world record Salmon and the lesson here is the either river can.
Both the Kenai and the Kasilof offer world-class fishing, thought he Kasilof is often overshadowed by the reputation of the Kenai River. The truth of the matter is they are nearly equal.
What you should expect from Alaska's Ace Fishing Adventures is professional guides that are friendly, welcoming and experienced enough to make your fishing adventure beyond world-class
---
Popular Alaska Fishing Destinations
TripAdvisor® Traveler Rating
TripAdvisor® Traveler Reviews
Fishing
Reviewed By
lonp849
on July 7, 2021
Mark and Aaron are nice guys very helpful and easy mild guides very helpful highly recommend will call them again when we go halibut fishing
Truly a waste of money!
Reviewed By
Karen B
on January 7, 2020
We were late getting started on our supposedly 4-hour afternoon fishing trip. We were told we would be casting along the way. We went just a short way from the ramp and sat in one spot trying to...

1 Helpful Vote
Best Fishing Guide in Alaska
Reviewed By
Mskillez
on August 19, 2019
Aaron and the people he works with are amazing. Always accommodating, organized and knows the spots to catch a lot of fish. We have used him with large groups and small groups, helped with lodging...