All Alaska Outdoors Lodge
Would you like to contact to check availability or learn more?
Fill out the info below and someone from will get back to you.
Email Sent
All Alaska Outdoors Lodge
56 Reviews
-
TripAdvisor® Traveler Rating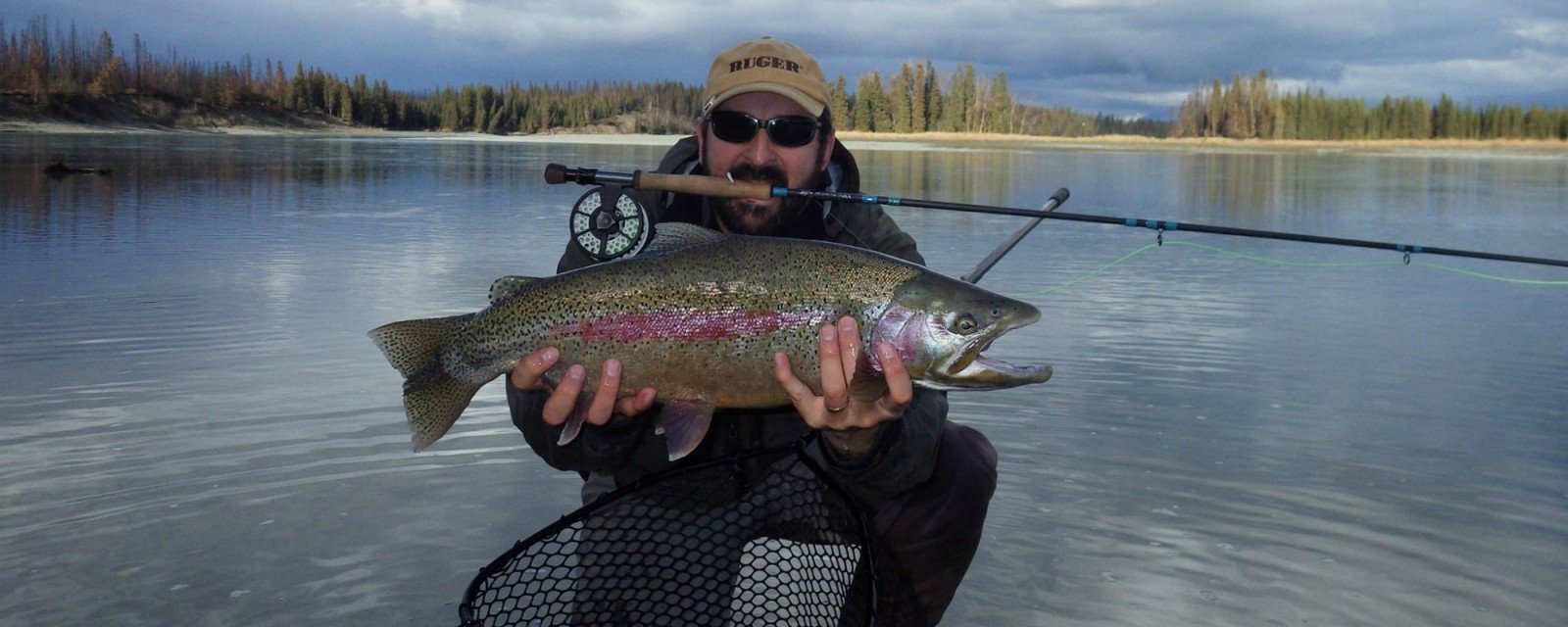 Approximate Cost:

6 - 7 Days:

$2,000 to $3,000 Per Person

4 - 5 Days:

$1,000 to $2,000 Per Person

Type:

Lodges

Fishing:

Fly Fishing

Freshwater Fishing

Guided Fishing

Saltwater Fishing
The Alaska Outdoors Lodge sits almost exactly between the towns of Sterling and Soldotna and just off the Sterling Highway. The lodge sits along the shores of Longmere Lake, which offers outstanding fishing and wildlife viewing. This is a lodge that offers fishermen ample opportunity to experience the joy of Fishing in Alaska.
Fishing with Alaska Outdoors Lodge
This is lodge that offers a lot. Fly-out fishing puts you into remote areas and lakes that offer amazing fishing for trophy fish including Salmon, Rainbow Trout, and
Dolly Varden
. If you are an avid fly fisherman, then be prepared to set down in areas where few people ever fish and along clear bottom streams where the fish are wild and plentiful.
If you enjoy Saltwater fishing, the local area does not get much better than this. You are a few hours from Homer, the Halibut Capital of the World and Seward is also a few hours drive away. Both destinations offer outstanding Halibut fishing, but Halibut are not the only target. You can opt to fish for both Halibut and Salmon, or Halibut and Rockfish, or Salmon and Rockfish. Saltwater fishing offers some of the best King Salmon fishing you can find, especially if you are in the area when freshwater King Salmon are not in season. Almost everyone should try to fish for Lingcod, which are big, feisty fish that will give you a thrill.
There are many local rivers here too. You are staying not far from the world-famous
Kenai River
, but you have access to the Russian River, Lake Clark, and many other bodies of water where the fishing will amaze you.
Lodging with Alaska Outdoors Lodge
The lodge includes a main lodge with rooms and cabins. This is a classic rustic-modern lodge with a naturalist theme and plenty of comforts. The cabins and lodge suites feature full kitchens, comfortable beds, and private bathrooms. Expect separate seating and dining areas
Featured Video of All Alaska Outdoors Lodge
---
Popular Alaska Fishing Destinations
TripAdvisor® Traveler Rating
Location

Sleep Quality

Rooms

Service

Value

Cleanliness
TripAdvisor® Traveler Reviews
We just booked out 16th consecutive year at All Alaska Outdoors Lodge
Reviewed By
Les R
on February 3, 2021
My wife and I have been traveling to Alaska for the past 33 consecutive years and have stayed at a number of fishing lodges from Kodiak Island to the Kenai Peninsula. All Alaska Outdoors is the one...
Amazing trip and I've already rebooked for next year!
Reviewed By
V8737SAchrish
on October 27, 2020
First time going to Alaska to fly fish. I would say that it was a trip of a lifetime but I've already booked another trip for this coming June. And a Fall trip. We went after Pike on the fly, Lake...
KY Wounded Heroes 2020
Reviewed By
Samuel_D_0369
on September 11, 2020
The trout fishing on site along with the grill and fire pit really made put our trip over the top. The accommodations were superb the beds were comfortable and we had plenty of space for our...
You may also be interested in