Would you like to contact to check availability or learn more?
Fill out the info below and someone from will get back to you.
Email Sent
Best Damn Charters
73 Reviews
-
TripAdvisor® Traveler Rating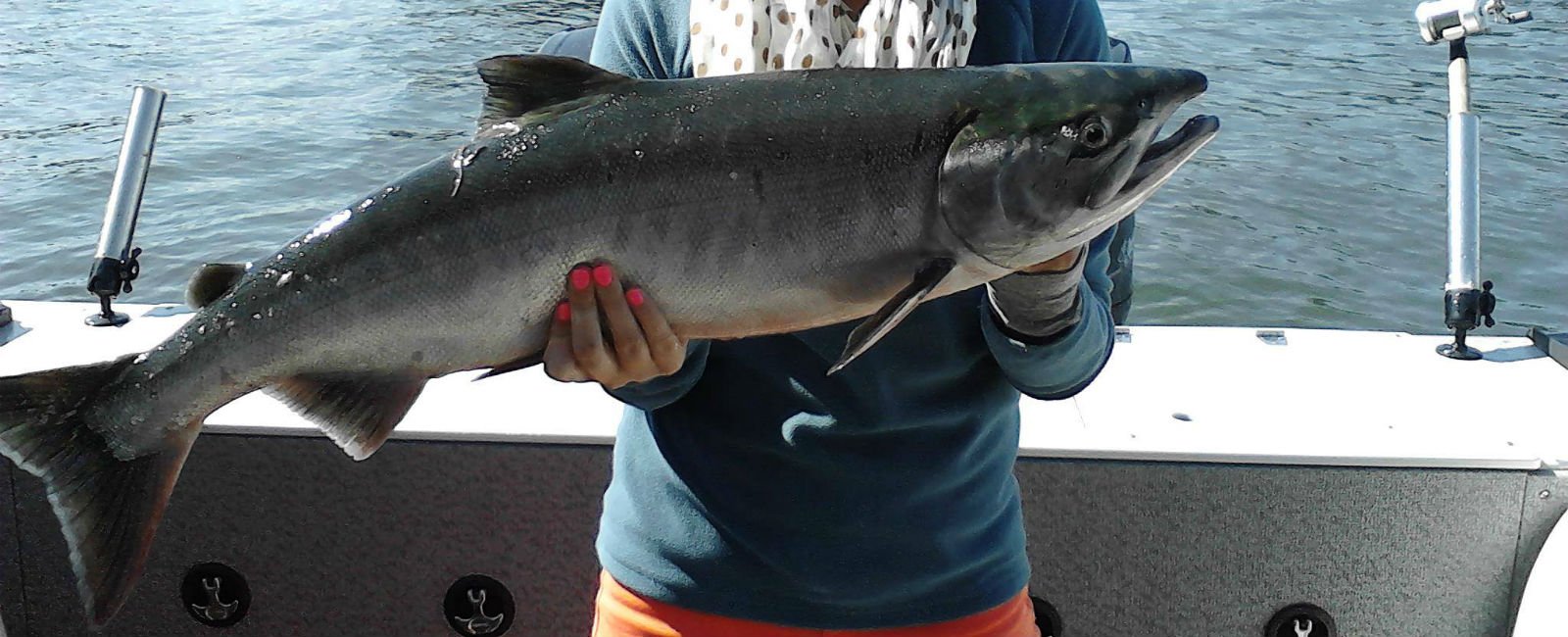 Approximate Cost:

Half Day:

$200 to $299 Per Person; $300 to $399 Per Person

Full Day:

$300 to $399 Per Person; $400 to $499 Per Person

Type:

Charters & Guides

Fishing:

Guided Fishing

Saltwater Fishing
The Best Damn Charters sits along the shores of Juneau, Alaska. The charter focuses on helping people experience a trip of a lifetime with outstanding Salmon fishing and Whale Watching tours. They even pick up Cruise Ship clients for free.
Fishing in the Juneau Waters of Alaska
The Best Damn Charters offers half day, 3/4 day and full day Salmon fishing off of the coast of Juneau. If you are a cruise ship visitor, the charter will pick you up and deliver you back to your boat with plenty of time to spare. They are very service oriented. In the meantime, count on having an outstanding fishing trip and let the charter worry about the clock.
The Best Damn Charters is a long time staple of the Juneau fishing scene. They have been helping visitors enjoy the bountiful fishing here for some 30 years.
Juneau is a fishing destination. The
Inside Passage
and its calm waters are inviting to millions of Salmon every year. This is where King Salmon, Silver, Salmon, Chum Salmon, Sockeye Salmon, and Pink Salmon flourish. They come to these quiet waters to feed and conserve energy before they migrate upstream to spawn. That is one of the reasons that fishing here is so prolific. In addition to outstanding Salmon Fishing, there is good Halibut fishing too. Halibut love the shallow shelf along the coast of Alaska and around Juneau that shelf is really narrow. That means that the Halibut are easier to find.
In addition to the great fishing, there are the whales. It is almost impossible not to see whales here. Some of the whales come close to the boat allowing outstanding photographic opportunities. If you are truly lucky, you might get to fish with the Orca or see some of the unusual whale species that grace the Alaskan Coast.
---
Popular Alaska Fishing Destinations
TripAdvisor® Traveler Rating
TripAdvisor® Traveler Reviews
Juneau Highlight
Reviewed By
davidgA7243TR
on August 31, 2021
My wife and I fished for 12 hours and had a marvellous Alaska Fishing Experience! Halibut, salmon and cod will grace our table for months to come. A very comfortable and fun trip start to finish...

1 Helpful Vote
The Best Damn Charter Service in Juneau!
Reviewed By
mikegV8752SH
on August 26, 2021
I was trying to find the best local charter to host a couple of friends visiting Juneau this summer. Not as a tourist, but as a resident. I had two trips with them and both were equally amazing...
Incredible Experience - One my family will never forget
Reviewed By
T9215BMmattp
on July 25, 2021
We had an amazing time. Captain Duane and Captain Nick were wonderful hosts and very accommodating. Duane and Nick provided soda, snacks, and sandwiches, and we were allowed to bring drinks and...