Captain Bligh's Lodge & Guide Service
Would you like to contact to check availability or learn more?
Fill out the info below and someone from will get back to you.
Email Sent
Captain Bligh's Lodge & Guide Service
2 Reviews
-
TripAdvisor® Traveler Rating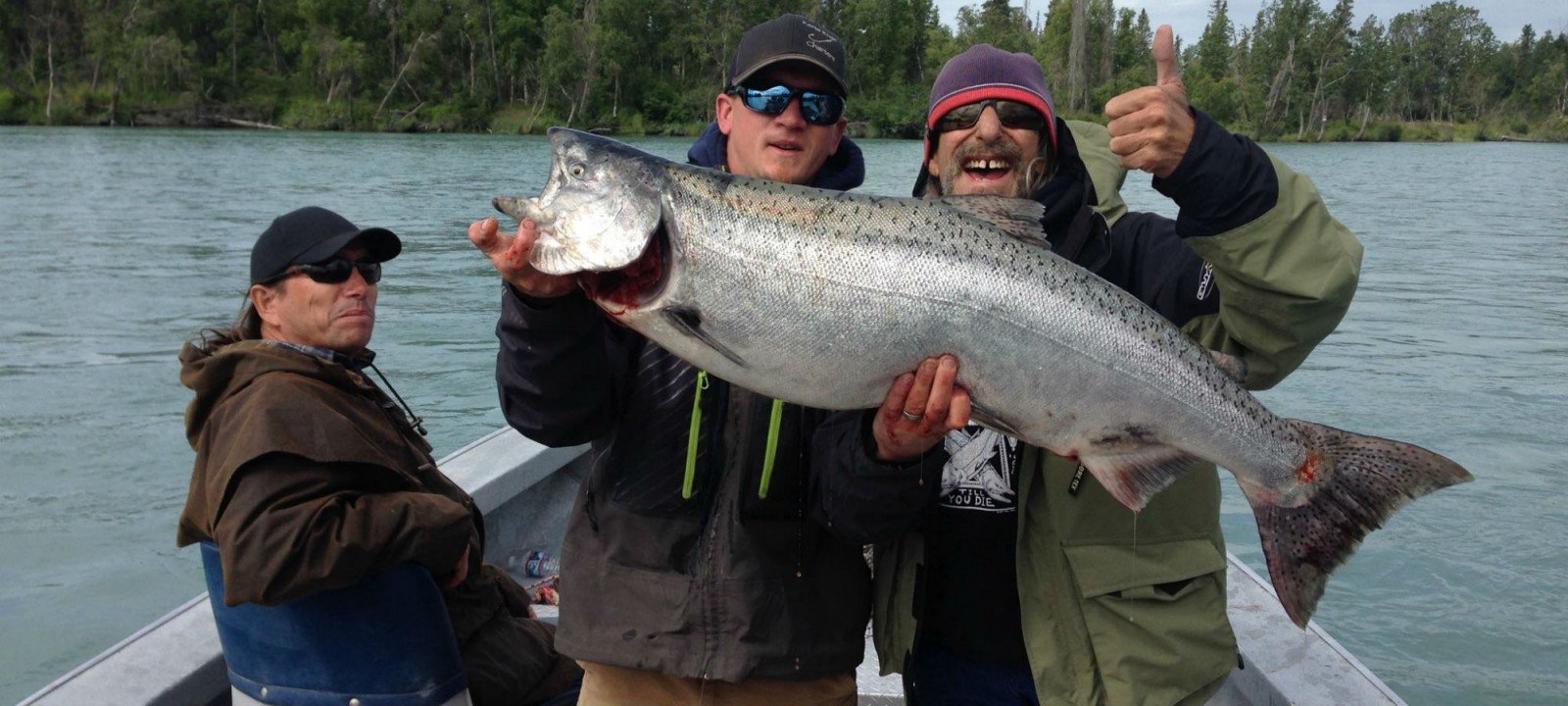 Approximate Cost:

6 - 7 Days:

$2,500 to $3,000 Per Person

4 - 5 Days:

$1,500 to $2,000 Per Person

Half Day:

$150 to $199 Per Person

Full Day:

$150 to $199 Per Person; $200 to $299 Per Person

Type:

Charters & Guides

Lodges

Fishing:

Fly Fishing

Freshwater Fishing

Guided Fishing

Saltwater Fishing
Captain Bligh's Lodge & Guide Service offers lodging and guided fishing services out of Kenai Alaska. Kenai is easy to get to as you can fly directly there via a commuter flight from Anchorage. If you don't want to change planes one more time, you can simply drive. It takes about 3 hours from Anchorage which is probably less time than you'd spend waiting for your connecting flight.

Captain Bligh's Lodge & Guide Service offers both salt water and freshwater guided trips so you can enjoy both world-class fishing on the Kenai River and Trophy Halibut fishing in Cook Inlet.
Freshwater fishing on the Kenai River
The Kenai River is a world-class river that offers access to all five species of Pacific Salmon. The Kings show up first followed by the Chum and the Sockey. The Silvers show up later, and on some years the Pinks show up in the middle of the season.

This is the home of big King Salmon and Wild Silver Salmon. Expect to experience professional guides, use quality gear, and target big Fish. This is one of the few guiding services that offers both freshwater and salt water guiding. Most may farm you out to another guide service because they focus on one aspect or the other. Not here. Here you have access to whatever kind of fishing you'd like to experience.

Overall, expect a very professional fishing experience with quality and seasoned guides who know how to help you enjoy the fishing trip of your dreams.
Salt Water Fishing in Cook Inlet
Cook Inlet is a dynamic place to fish. All of the Salmon that spawn in the Kenai and
Kasilof River
s have to swim up Cook Inlet to gain entrance to the mouth of these rivers. That is partly why Cook Inlet is such a haven for Salmon and Halibut fishing. The Salmon stage there, feed, and then rest before heading into freshwater.
Halibut fishing here is amazing too. Big Barn Door Halibut are available as they come in to feed on the schooling fish, smolt, and smaller salmon. You have plenty of opportunities if not more so to target big Trophy Fish in Cook Inlet than perhaps in either the Kenai River or the Kasilof River.
Featured Video of Captain Bligh's Lodge & Guide Service
---
Popular Alaska Fishing Destinations
TripAdvisor® Traveler Rating
TripAdvisor® Traveler Reviews
Awesome trip
Reviewed By
Ambassador819128
on July 11, 2019
Highly recommend! We caught the hell out of some fish and Steve has done a great job with the place. We will be coming back.
More than I hoped
Reviewed By
matt5124
on July 3, 2016
I go fishing every year with a 6 man group usually to Canada. This year we decided to step it up and go to Alaska what a great decision it was. Steve helped us prepare for our trip we where...
You may also be interested in