Would you like to contact to check availability or learn more?
Fill out the info below and someone from will get back to you.
Email Sent
Cascade Creek Lodge
76 Reviews
-
TripAdvisor® Traveler Rating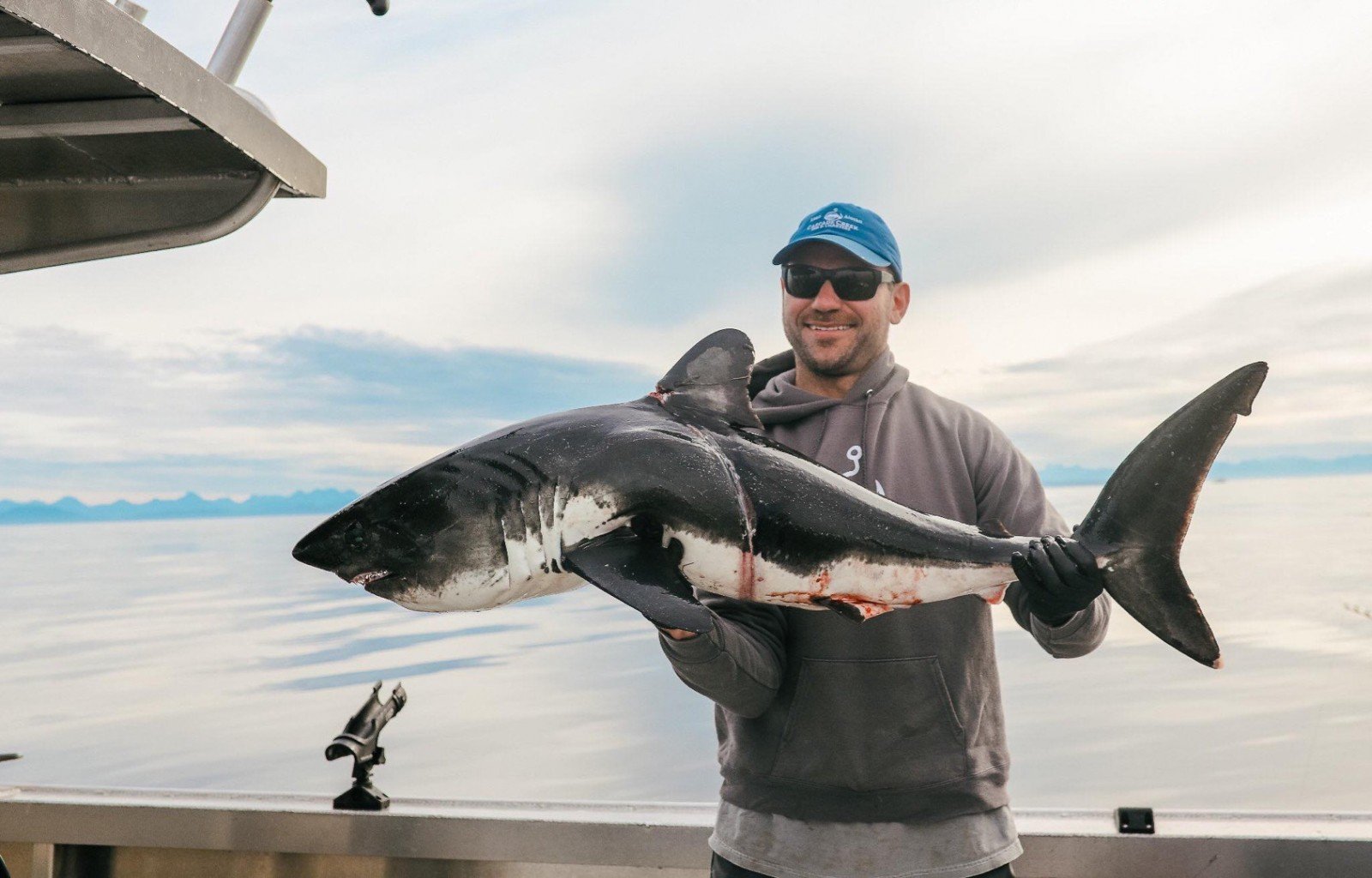 Approximate Cost:

6 - 7 Days:

$5,000 to $6,000 Per Person

4 - 5 Days:

$3,000 to $4,000 Per Person

2 - 3 Days:

$2,000 to $3,000 Per Person

Full Day:

$400 to $499 Per Person

Type:

Lodges

Fishing:

Guided Fishing

Saltwater Fishing
Cascade Creek Lodge offers a number of fishing charters for King Salmon, Silver Salmon, Halibut, Lingcod, Black cod and Rockfish around the waters in Sitka, AK. The oceanfront lodge offers clean comfortable rooms with beautiful vistas and easy access to outstanding fishing.
Lodging with Cascade Creek Lodge
The Cascade Creek Lodge sits along the shores of the Sitka Channel. There are ten oceanside guest rooms that are large and welcoming. Each room has its own private deck which affords you some of the best views of the North Pacific Ocean and the rugged, wild landscape including Mt. Edgecumbe.

The lodge offers a variety of room options, ranging from a deluxe king room to kitchenette rooms. All rooms have cable TV, Wi-Fi, bathroom with shower/tub, and other hotel-type amenities. Guests enjoy Alaskan cuisine at the Cascade Creek Lodge. With an on-site chef, guests get a full range of delicious meals. Anglers also have the opportunity to relax in the sauna on the main deck after an exciting day on the plentiful waters around Sitka.

The Cascade Creek Lodge features a spacious lounge, bar, and dining area for the guests to gather after the end of each day. With 10 rooms and 2 boats, the lodge offers a personalized and intimate experience for a variety of guests.

Fishing Packages available May 20 - September 5.
Fishing with Cascade Creek Lodge
Many people come to Sitka each year to fish for the big King Salmon and the Gigantic Pacific Halibut. Guests of the lodge fish from 30-foot boats that have two 30-foot walk-arounds and private bathroom. In addition, you get the experience of a seasoned guide and deckhand who will help you enjoy your fishing excursion.

Most fishing is via the Mooching Technique for King Salmon and Silver Salmon. Anglers also have the opportunity to troll for salmon if requested. There are many fish in the Sitka waters and guests enjoy battling big Ling Cod, Yellow Eye, Rockfish, Black Rockfish, and Black Cod. Most fishing days stretch to 10 hours and if you limit out on Halibut or Salmon, you can target other fish.

As an all-inclusive fishing lodge, expect high-quality service and access to quality equipment including rain gear, rods, good tackle, and bait. There is a 50 pounds worth of fish processing per angler which includes filleting, packaging, freezing and boxed (airport ready).

Overall, this is a fishing adventure that is hard to beat. Not only do you have easy access to fishing, but you are in good hands with experienced charters and seasoned guides. Sitka is a haven for good fishing. Unlike many lodges, you are sitting right in Sitka so you have access to all that Sitka offers. Expect clean, large rooms with plenty of comforts. The Town of Sitka offers music festivals, access to national parks, a raptor center where you can see big hawks and eagles as they recover, and access to kayaks and beach combing.
Featured Video of Cascade Creek Lodge
---
Popular Alaska Fishing Destinations
TripAdvisor® Traveler Rating
Location

Sleep Quality

Rooms

Service

Value

Cleanliness
TripAdvisor® Traveler Reviews
Bounty of the Sea in Sitka Waters
Reviewed By
654douglasc
on July 22, 2021
4 of us fished this lodge for four days in mid-July. The lodge provided thorough info on what to bring and what to expect. The rooms were modern with queen beds and bathrooms. Breakfast and...
Legendary Luring Ladies Inauguration
Reviewed By
joanj25
on July 8, 2021
I'ld fished with Captain Tyler with my husband and family who just don't share the passion. Thankfully, my girlfriends of 48 - 25 years joined me to fill our boat as the Legendary Luring Ladies for...
A GREAT place to fish and stay!!!
Reviewed By
skiierps
on July 2, 2021
Have fished much of SE Alaska, but never Sitka. Connecting with the family at Cascade Creek just made our trip very special. I had that sense when searching last winter for a place. Conversations...
You may also be interested in