Chadwick's Fishing Guide Service
Would you like to contact to check availability or learn more?
Fill out the info below and someone from will get back to you.
Email Sent
Chadwick's Fishing Guide Service
102 Reviews
-
TripAdvisor® Traveler Rating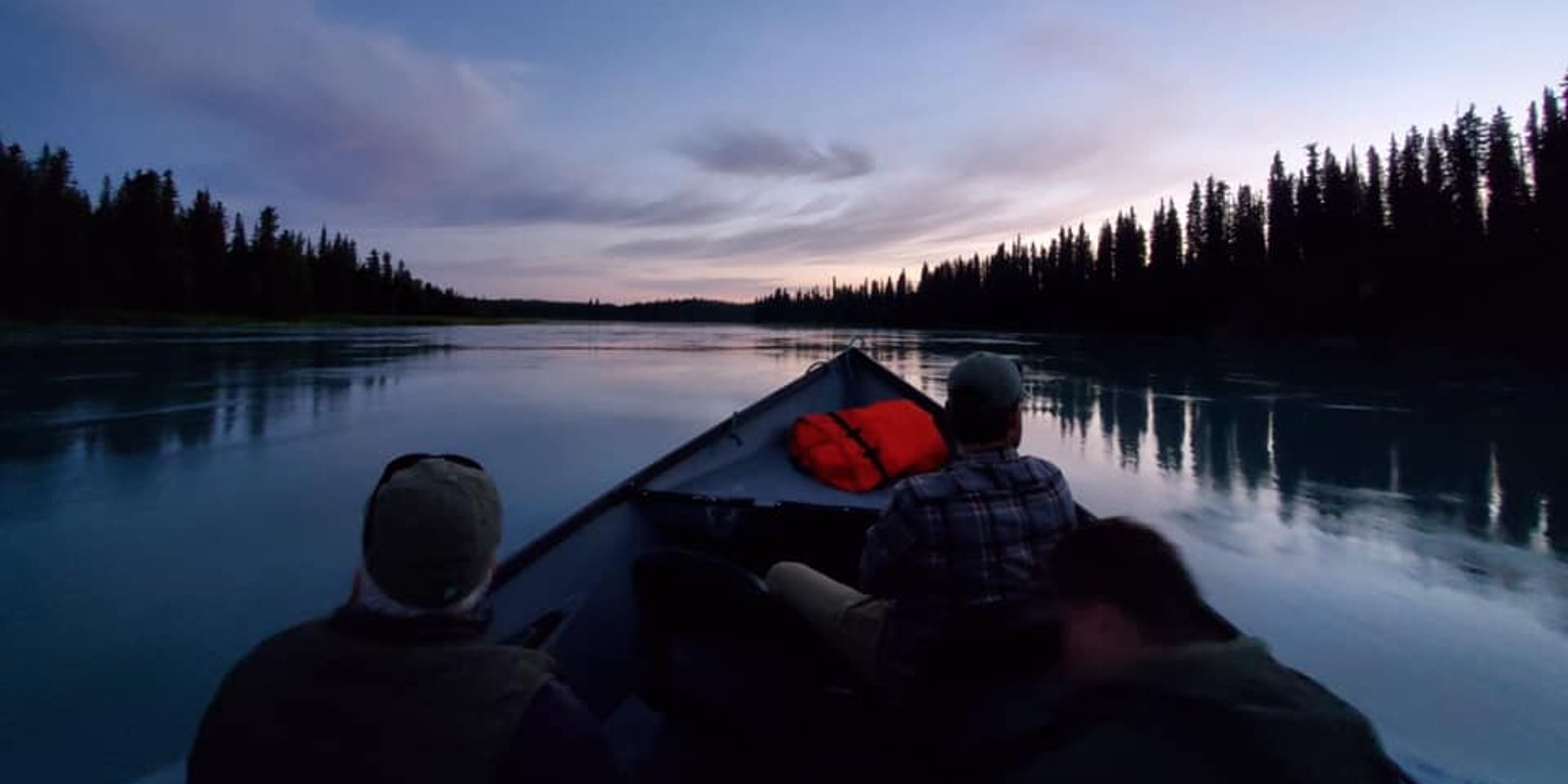 Approximate Cost:

Half Day:

$200 to $299 Per Person

Full Day:

$300 to $399 Per Person; $200 to $299 Per Person

Type:

Charters & Guides

Fishing:

Fly Fishing

Freshwater Fishing

Guided Fishing
Chadwick's Fishing Guide Service offers small party guided fishing on the Kasilof and Kenai Rivers for Salmon and trophy Trout. Welcome to fishing the Kenai Peninsula and the fabled freshwater rivers that help create this mystical fishing destination. If you are coming to the Kenai Peninsula and want to fish for Salmon or Trophy Trout, here are some reasons to consider Chadwick's Fishing Guide Service:
Fishing with Chadwick's Fishing Guide Service
Chadwick's is based out of Soldotna follows the fish so, each time they charter a run, it is to where the fish are. So, if you want the opportunity to toss flies at a lot of fish, consider booking a guided fishing adventure with Chadwick's. You get a professional guide with current knowledge of the rivers and the fish- both help make this a fishing adventure of a lifetime.
The Rivers
Chadwick's Fishing Guide Services fishes the Kenai River and the
Kasilof River
. They are a few miles apart and offer a world of differences for fishers. The Kasilof is a slow river on which you can drift or fish from the bank. There are no motors allowed here. One of the significant advantages of fishing the Kasilof is that it has one of the earliest runs of King Salmon – Starting on May 1 when the season opens. In addition, it has a population of big Trophy Rainbow trout, which are available all season long.
The Kenai River has three parts, the upper, middle, and lower segments of the river. The upper Kenai is a fantastic fishery and holds many King Salmon spawning beds, which close early. There is also a mega run of Sockeye that make it into the upper Kenai River, and you can fish for those in early summer. The middle Kenai is a drifting paradise, and the short run of water is well-known for producing big fish. Finally, the lower Kenai River is home to all five species of Pacific Salmon, including the Pinks, which usually do not swim but a few miles upstream.
The Kenai River holds the world record for King Salmon, which is one of the reasons it is such an in-demand place to toss flies. Both rivers are capable of producing the next world record, King Salmon. The Kasilof is hard to beat if you love the quiet mornings and open water. If you want the option of motoring to the best fishing locations, the Kenai is your best bet. You spend more time fishing on both rivers and less time traveling.
Featured Video of Chadwick's Fishing Guide Service
---
Popular Alaska Fishing Destinations
TripAdvisor® Traveler Rating
TripAdvisor® Traveler Reviews
Fantastic!
Reviewed By
wendyhV2915SB
on August 25, 2022
We had a successful and amazing trip with Andrew. He showed us technique and helped us with all aspects of getting them in the boat. A master netter, even had to chase a couple to not lose them...
Whole group limited early!!! Couldn't ask for more.
Reviewed By
Driverdawson
on July 28, 2022
Aaron was a great guide and put us on the fish. We limited out, he fileted then, and we were on our way well within 6 hours. Andrew was also very helpful at setting up the trip and answering all...
Amazing fishing trip!
Reviewed By
Cory L
on July 25, 2022
Andrew was an absolutely stellar guide and host! We limited out in 2 hours, but even more importantly we felt confident in our abilities because of his teaching & patience. Don?t hesitate?BOOK HIM!