Would you like to contact to check availability or learn more?
Fill out the info below and someone from will get back to you.
Email Sent
Chinook Shores
31 Reviews
-
TripAdvisor® Traveler Rating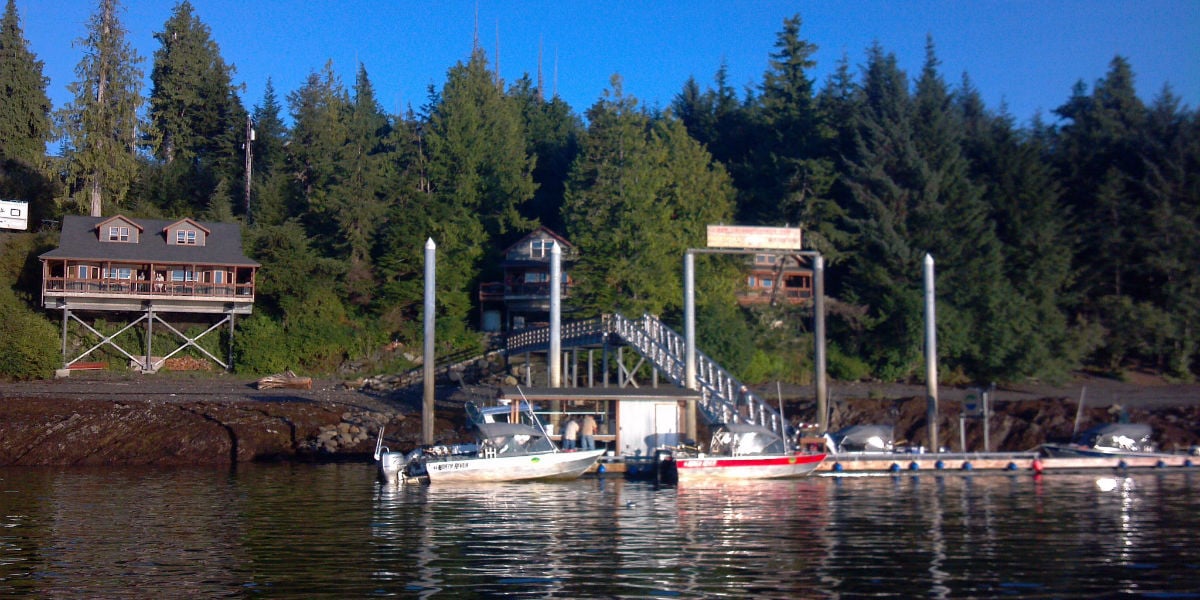 Approximate Cost:

6 - 7 Days:

$2,000 to $3,000 Per Person

Type:

Lodges

Fishing:

Freshwater Fishing

Guided Fishing

Saltwater Fishing

Self Guided Fishing
Chinook Shores sits on the waters near Knudson Cove on Revillagigedo Island. Alaska Airlines flies directly into Ketchikan, Alaska. The lodge offers excellent advice on how to reach them. A rental car is the easiest, and the drive is minimal. Chinook Shores sits right on the water and is composed of a series of newly built beach homes that feature luxury accommodations. Total guest accommodations max out at 24. There are four homes available, and each can hold 4-6 people comfortably. Each home is restricted to your party. So if there are two of you then the entire house is yours.

Each house is set up as a two bedroom unit with a master bedroom with a king-sized bed and a second bedroom with two king-sized beds. The beds can all be broken down into twin sized bed. An each unit can hold up to six people. Each unit has 1.5 bathrooms, full kitchen, dining area, washer/dryer and a covered porch with a gas grill. There is WiFi internet, laundry soap, and everything else you would need to live comfortably for your stay. Groceries are your responsibility, and there is both a Safeway and WalMart nearby.
Fishing in the waters around Revillagigedo Island
Ocean fishing here is primarily geared towards salmon fishing. The local waters a host to all five species of Pacific Salmon including the mammoth King Salmon, which begin to peak from May -July and into August. Silver Salmon Peak in June and October and can be found in the local waters July-September. Chum Salmon Peak in June, September and October and are localized for July and August. Pink Salmon Peak in June and September and are localized for July and August. The peak season is where the fish gather before entering the local waterways. They are hungry and trying to pack on as much weight as possible. Once they enter the freshwater rivers, they stop eating. The Halibut here are massive. 50-200 pound fish are not uncommon. The Halibut season peaks in May, September and October. There are localized halibut June, July and August. There is also an opportunity for bottom fish too. The local waters hold Cod and Snapper as well as Lingcod. Other options include fishing for Rockfish and Crabbing.
The Alaska Fishing Adventure via Chinook Shores
Kids are welcome! Chinook Shores offers guided and unguided fishing. Unguided fishing includes the use of their 20" aluminum boats. The guided charter boats are built for up to six people and offer amenities such as hot coffee and flush bathrooms. Chinook Shores also encourages self-guided freshwater fishing in the nearby rivers and streams. They offer a fish processing facility with a DIY option, or they will help you fillet and vacuum-pack your catch.

Overall, Chinooks Shores is an excellent place to stay and experience the Alaska Fishing scene. The guides are helpful and knowledgeable, and the fishing here is world class. The best feature is the beautiful homes which allow you enjoy your vacation as a family or group.
Featured Video of Chinook Shores
---
Popular Alaska Fishing Destinations
TripAdvisor® Traveler Rating
Sleep Quality

Location

Rooms

Service

Value

Cleanliness
TripAdvisor® Traveler Reviews
Fishing
Reviewed By
amcarthur76
on September 10, 2020
This was my first time in Alaska and we were blessed with hospitality and great weather! Jeff and his team were amazing! Our lodge was clean, and had the perfect waterfront view. A crew member would...
One of the best experiences!
Reviewed By
sethw598
on July 1, 2020
This was our first time at Chinook shores but definitely not our last. We had a company fishing trip here on the recommendation of a friend and absolutely had a blast. All the staff was friendly...
Great Kayaking
Reviewed By
580karag
on June 3, 2020
Such an accommodative team of hosts and precious location. My first experience ocean kayaking was stunning here in Knudson Cove, provided with the proper guidance and advice to get me out on the...
You may also be interested in